Place: Champoluc, Aosta
Author: Carlo Mollino
Chronology: 1962 | 1965
Itinerary: Italy goes on vacation
Use: Holidays private house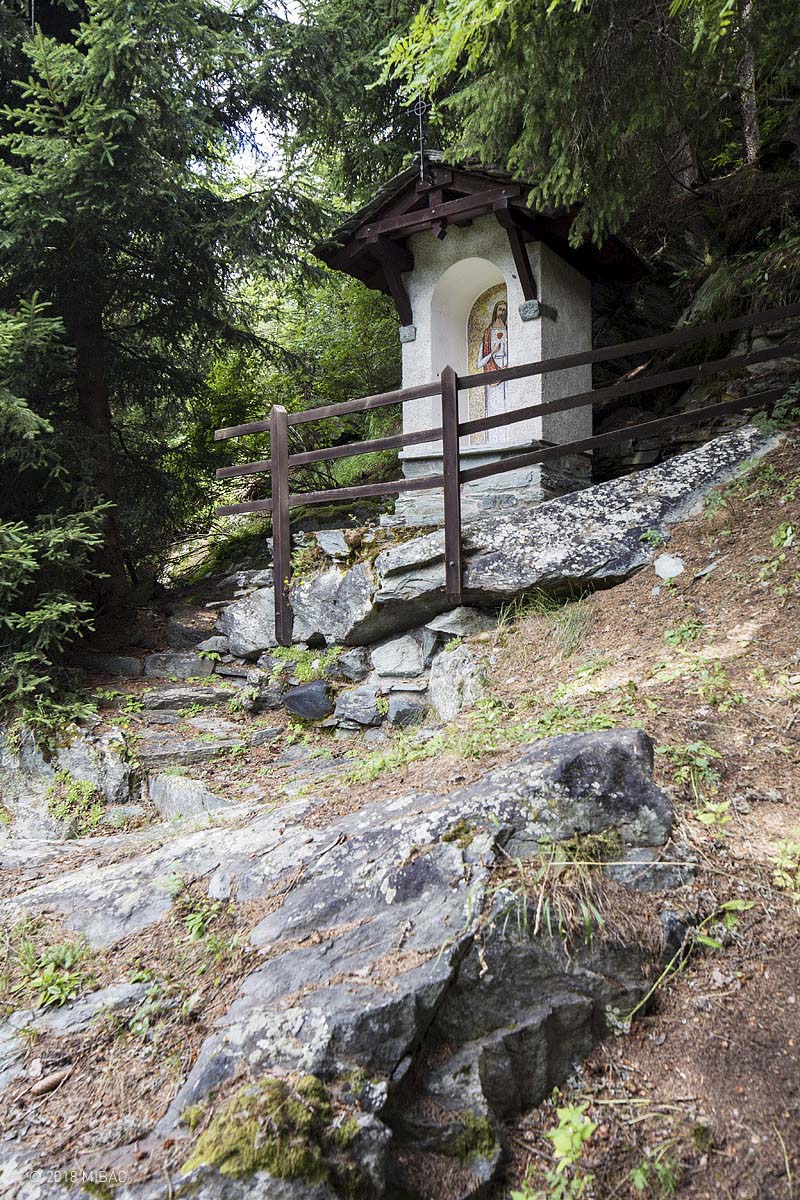 The history of this work is unique: the rascard Garelli, formerly called Baita Taleuc, was originally located on the other side of the Val d'Ayas. It was later dismantled and reassembled near the church of Sant'Anna, to become a private vacation home. The client, Felice Garelli, entrusted the task to carry out this delicate operation to Turinese architect Carlo Mollino, who operated in the greatest respect for the existing building, by numbering all the wooden pieces to reassemble each one in its original position. The masonry base was rebuilt from scratch, to adapt to the different ground conditions. The architect was also asked to design a small ex voto chapel, to be built onto the back of the house, at the edge of the woods.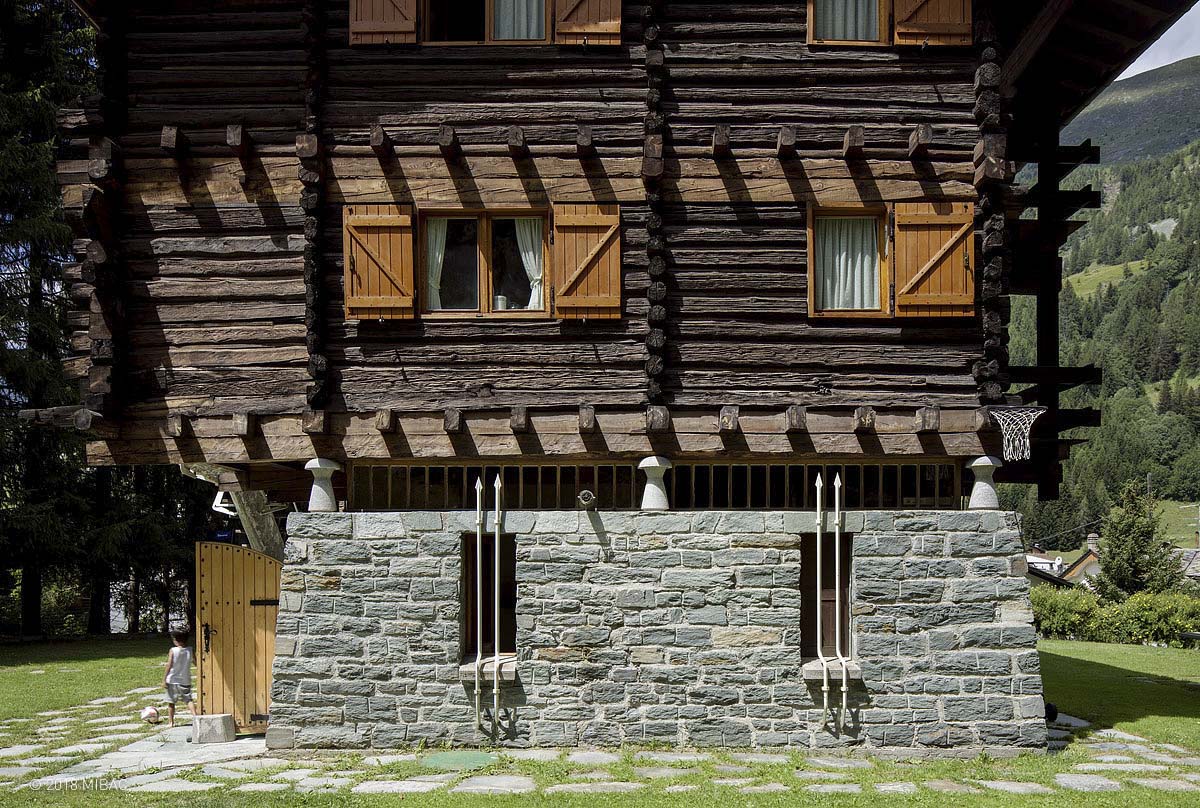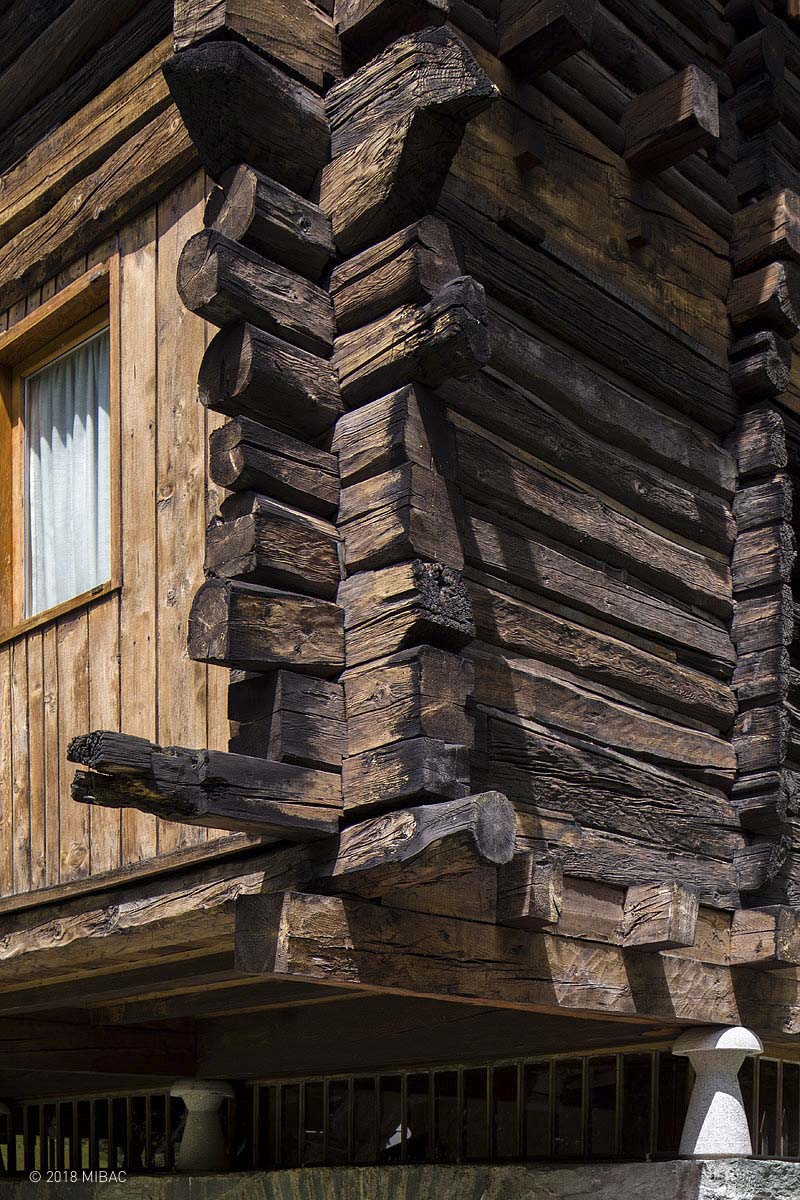 The rascard is composed of two overlapping blocks: a stone base (partly redesigned by Mollino) and a wooden upper part (original). Between the two blocks is an empty ventilation space, wider in the original hut, more compressed in the reconstructed rascard. The roof is made of slate slabs. The wooden part's corner solution is typical of a building system that has very ancient origins but is still used in contemporary wooden structures. This is the blockbau system, in which the wall-beams are carved to fit into the corners.
The only clearly modern element, in which the Turinese architect's hand is clearly recognizable, is the reinforced concrete staircase that approaches the volume on the south side.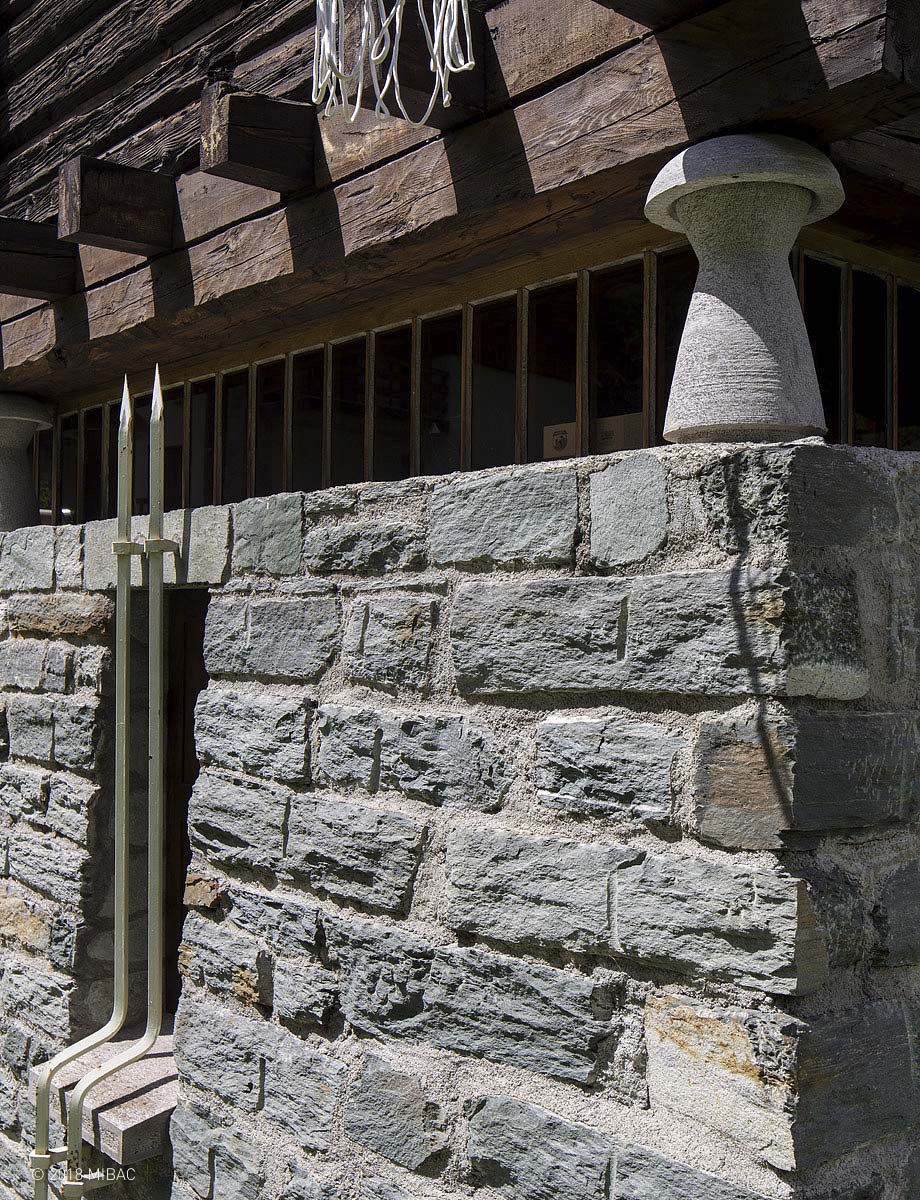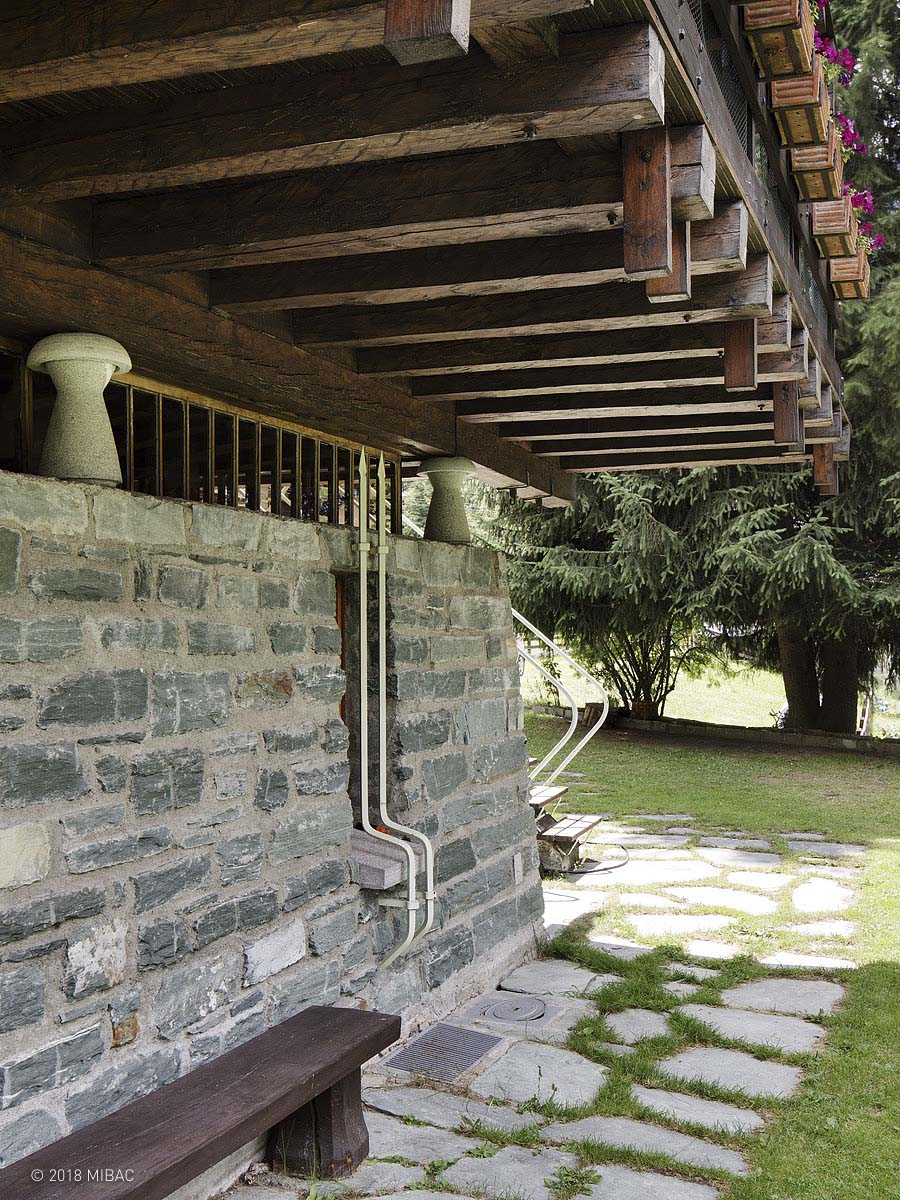 The wall base was built by Mollino with great attention to the use of traditional techniques. Some elements that characterize it, such as the "mushroom" pillars and the continuous curved gratings, are also skillfully taken from elements that belong to the rascard's original language, although reinterpreted through the architect's personal expression.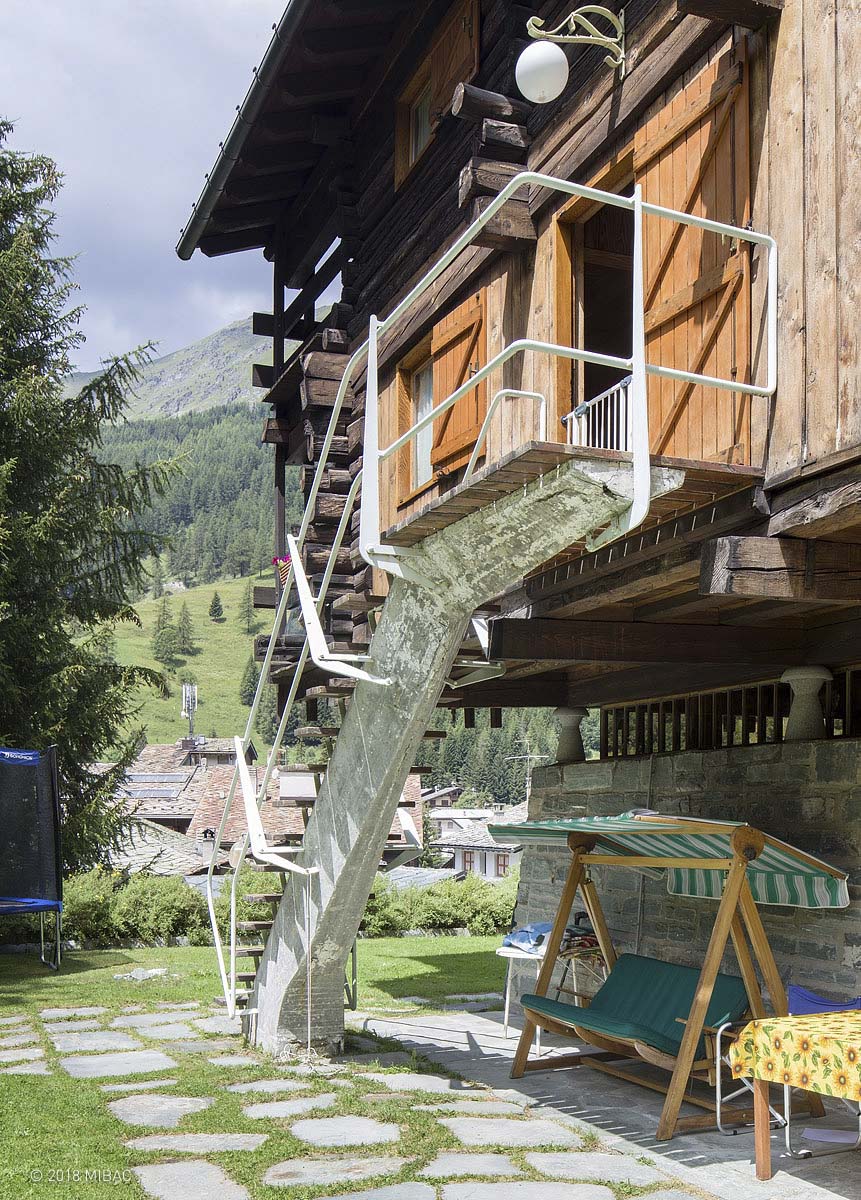 On the side of the loggia, where the staircase is set, the wooden beams that support the first floor protrude by almost two meters.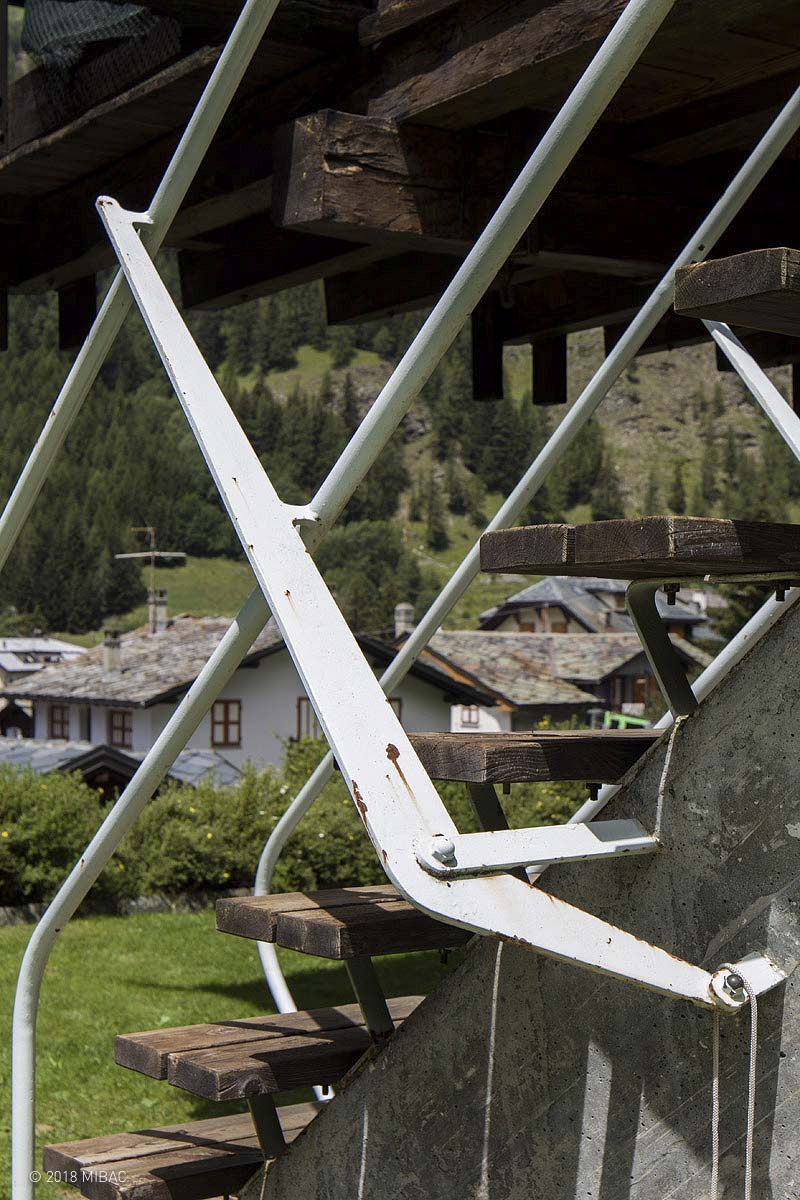 The staircase has thin steps, resting on a reinforced concrete beam with a highly expressive plastic design. Both the beam contouring and the design of the balustrade uprights bear the architect's signature: typical in his research is the writing of dynamic shapes obtained by interconnecting curves with different centres of curvature.
Text by Manuela Raitano
Photos by Altrospazio