Place: Rende (CS), Via Pietro Bucci, Arcavacata
Authors: Vittorio Gregotti, Emilio Battisti, Hiromichi Matsui, Pierluigi Nicolin, Franco Purini, Carlo Rusconi Clerici, Bruno Viganò
Chronology: 1973 | 1981
Itinerary: Architecture for the community
Use: University campus
The Highway runs along the slopes of the hills that gradually accompany the Calabrian Apennine towards the valley of the Crati, between olive and chestnut plantations. It is the manifestation of that Italian prodigy intended to bring progress to the most remote regions of the peninsula. Here, a university center was built between the end of the sixties and the beginning of the seventies. Its task was to ennoble a harsh and genuine territory, to transform it into a production place for culture and knowledge, metaphor of a Southern Italy able to create the conditions necessary for its development, despite its endemic economic difficulties.
The University of Calabria was established with a law of 1968. An international design competition was immediately held. Its jury was composed of well-known personalities such as the architectural historian Joseph Rykwert, the architect and teacher Carlo Cocchia, Calabria University Rector Beniamo Andreatta, and architect Georges Candilis. The last had won the competition for the Freie University of Berlin in 1963.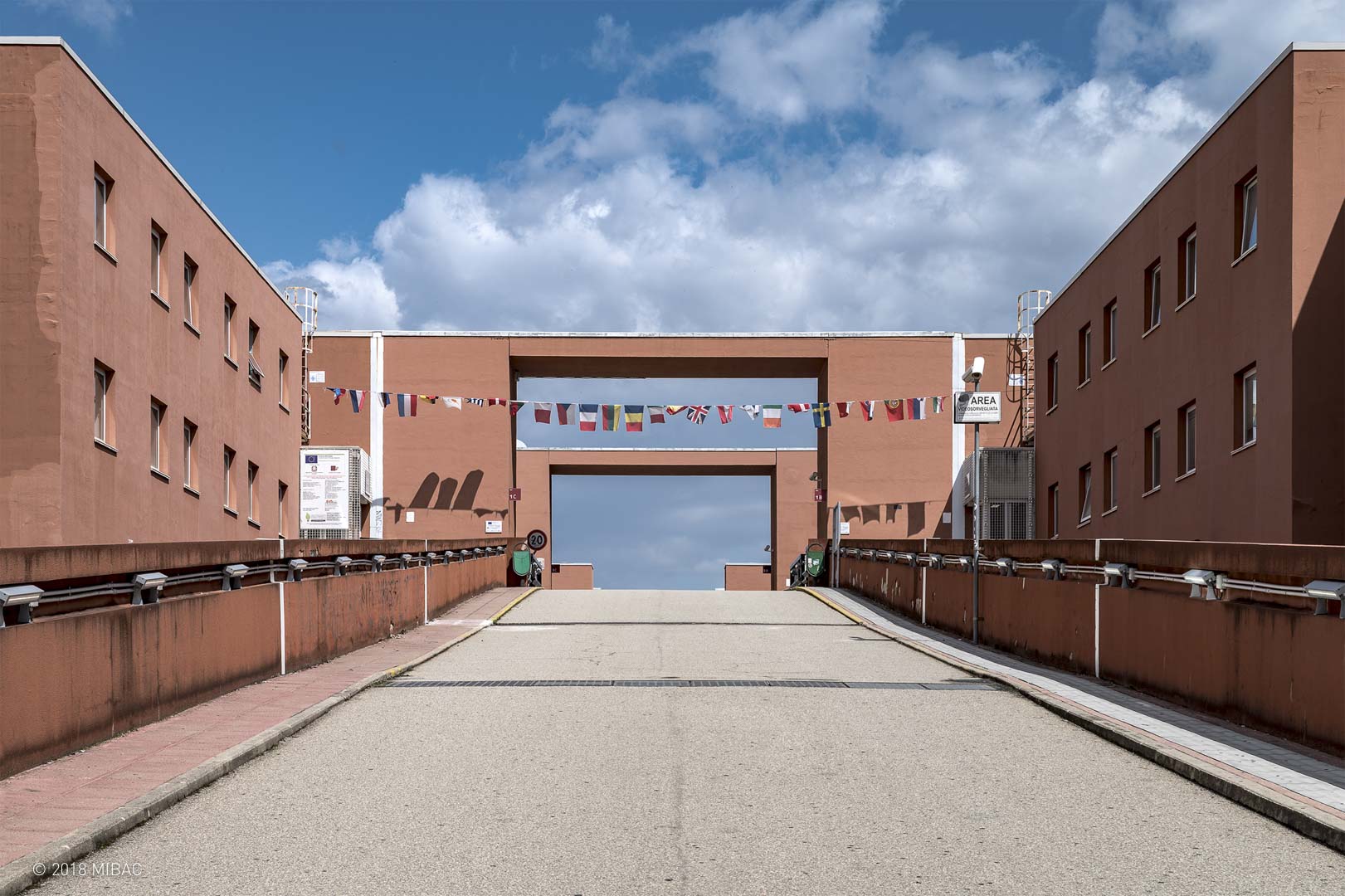 The competition was won by a group composed by Vittorio Gregotti with Emilio Battisti, Hiromichi Matsui, Pierluigi Nicolin, Franco Purini, Carlo Rusconi Clerici and Bruno Viganò. The first Italian university to be organized by departments was to be developed along a long straight path of over 2 km. It would be a clear mark on the territory on which "cubes" of various heights would be set, with a square plan of 25.5 x 25.5 meters, and within which the departments could be placed.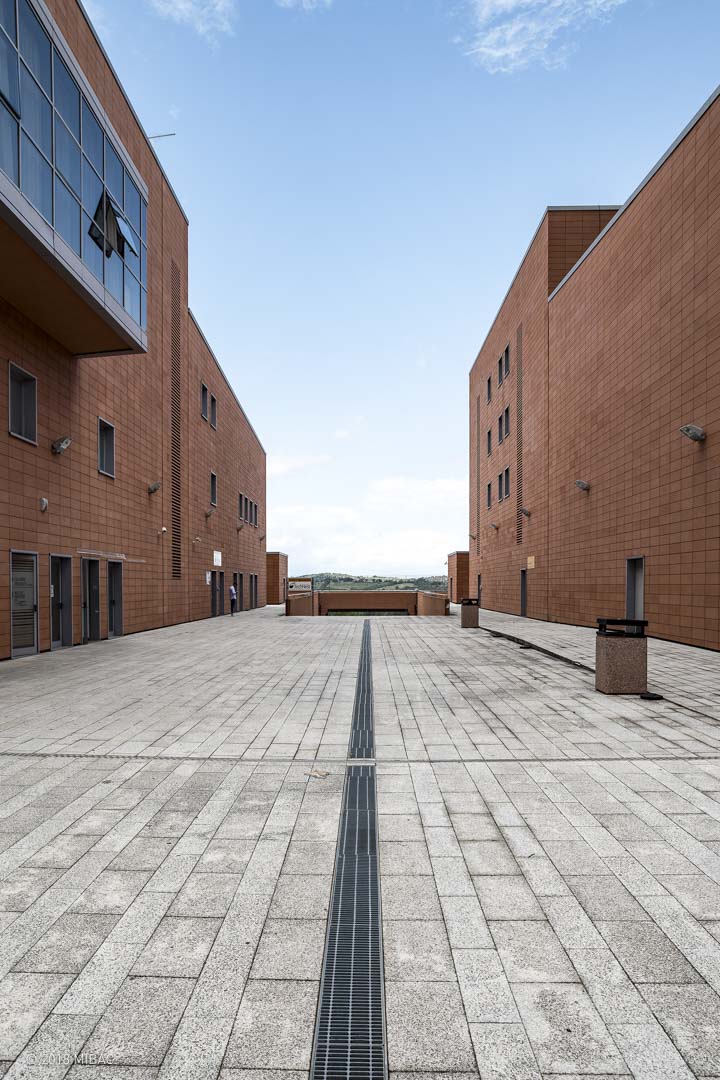 The winning project posed the challenge of responding to the complex intertwining of geography, history and architecture. The theme of the large-scale composition and relationship with the territory had illustrious precedents in Le Corbusier's projects for Algiers and South America. It was superimposed on the theme of plant flexibility, with the large "line" that embodied the regulatory element, a metaphor of knowledge organizing the multidisciplinarity represented by the various "cubes".
The "line" identifies three levels of distance. The upper level is intended for vehicular transport. The intermediate level is pedestrian and surmounted by an articulated system of reticular beams that enclose a triangular section conduit, within which the corridor that gives access to the "cubes" run. The lower level is placed at street level and intended for the pedestrian movement of students, teachers, researchers, and staff.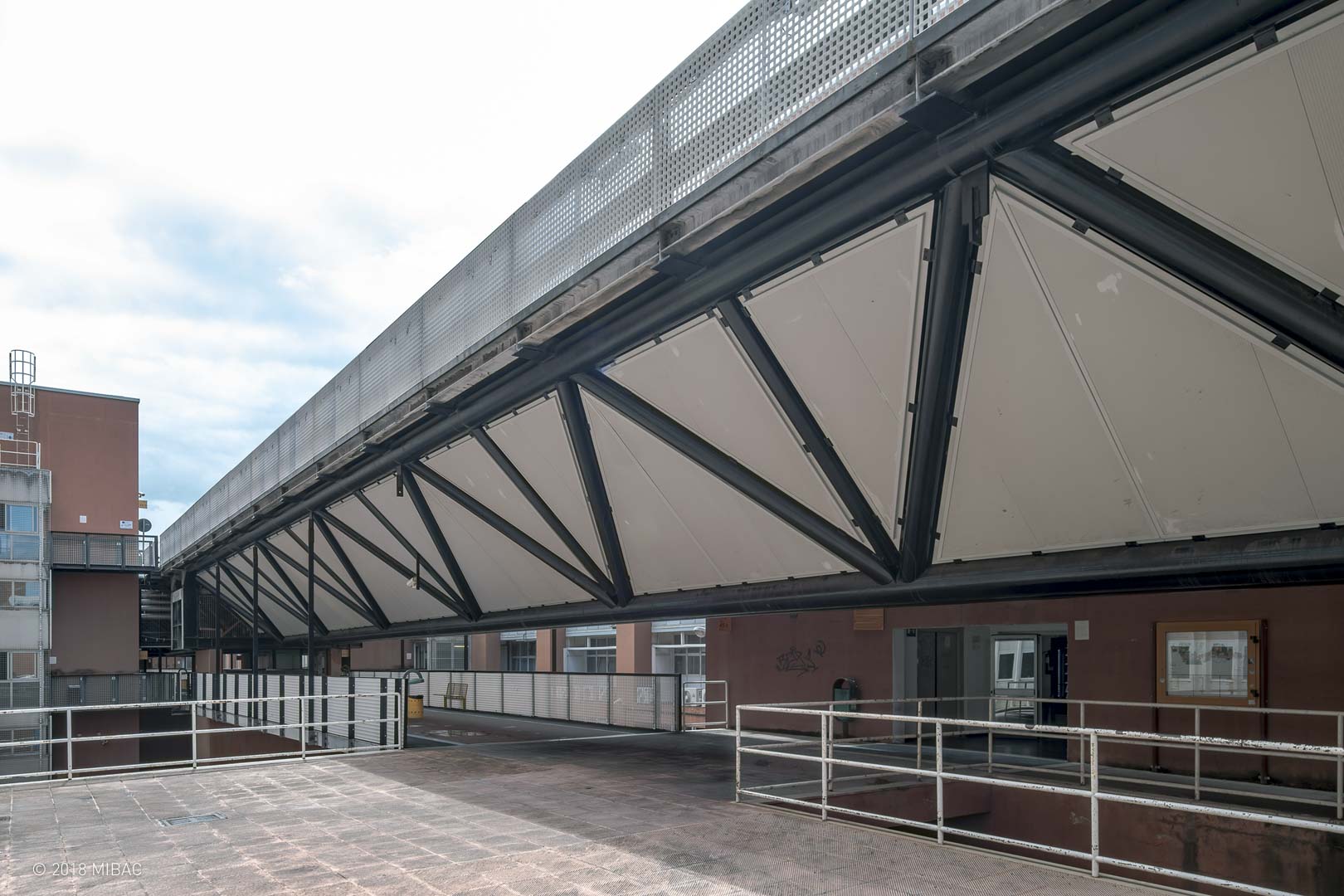 The "cubes" welcome the spaces dedicated to teaching and research, giving rise to "groupings" of several buildings in points of greater density, according to the various needs.
Text Simone Leoni
Photos by Alessandro Lanzetta