Place: Milan, Largo Antonio Greppi, 1
Authors: Marco Zanuso, Pietro Crecini
Chronology: 1977 | 1986
Itinerary: Architecture for the community
Use: Theater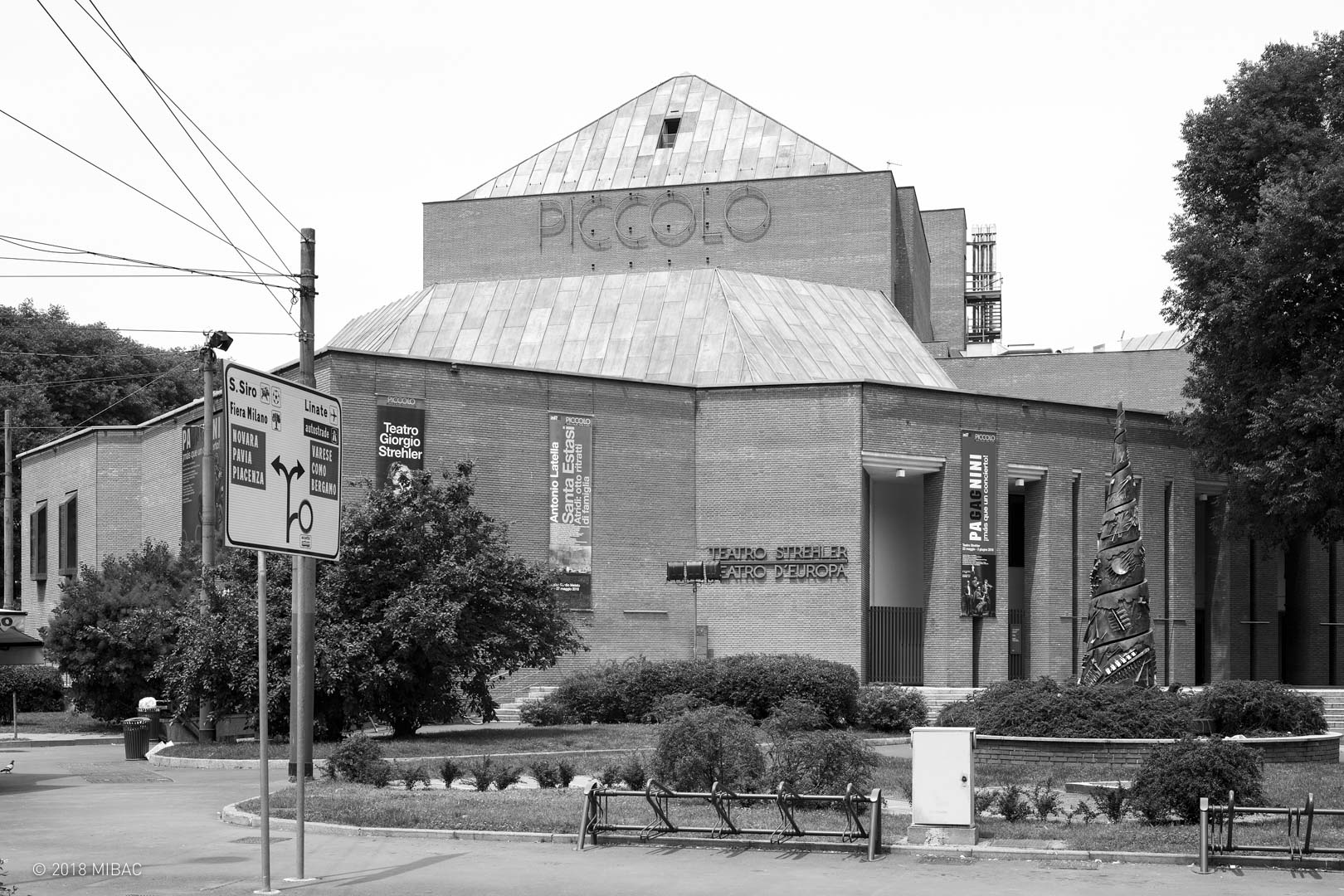 The New Piccolo Theater began with the collaboration of the client Giorgio Strehler, to solve, above all, the educational needs of the former Piccolo Theater, located in the historic Palazzo Carmagnola. The new theater, built according to Marco Zanuso's design, following a troubled construction process of about 18 years, and today called Giorgio Strehler Theater, is located between Via Tivoli and Via del Foro Bonaparte, near Sempione Park.
The large interior hall and stairway system blend innovative and technological materials with a rebellion against the traditional Italian theater's monumental structure.
The main hall has a capacity of 1,200 seats, with a stage and orchestra pit. The site plan derives from two superimposed squares tilted on a forty-five degree angle. These two squares also define the subdivision of the two main areas: one intended for the stage and the other for production space.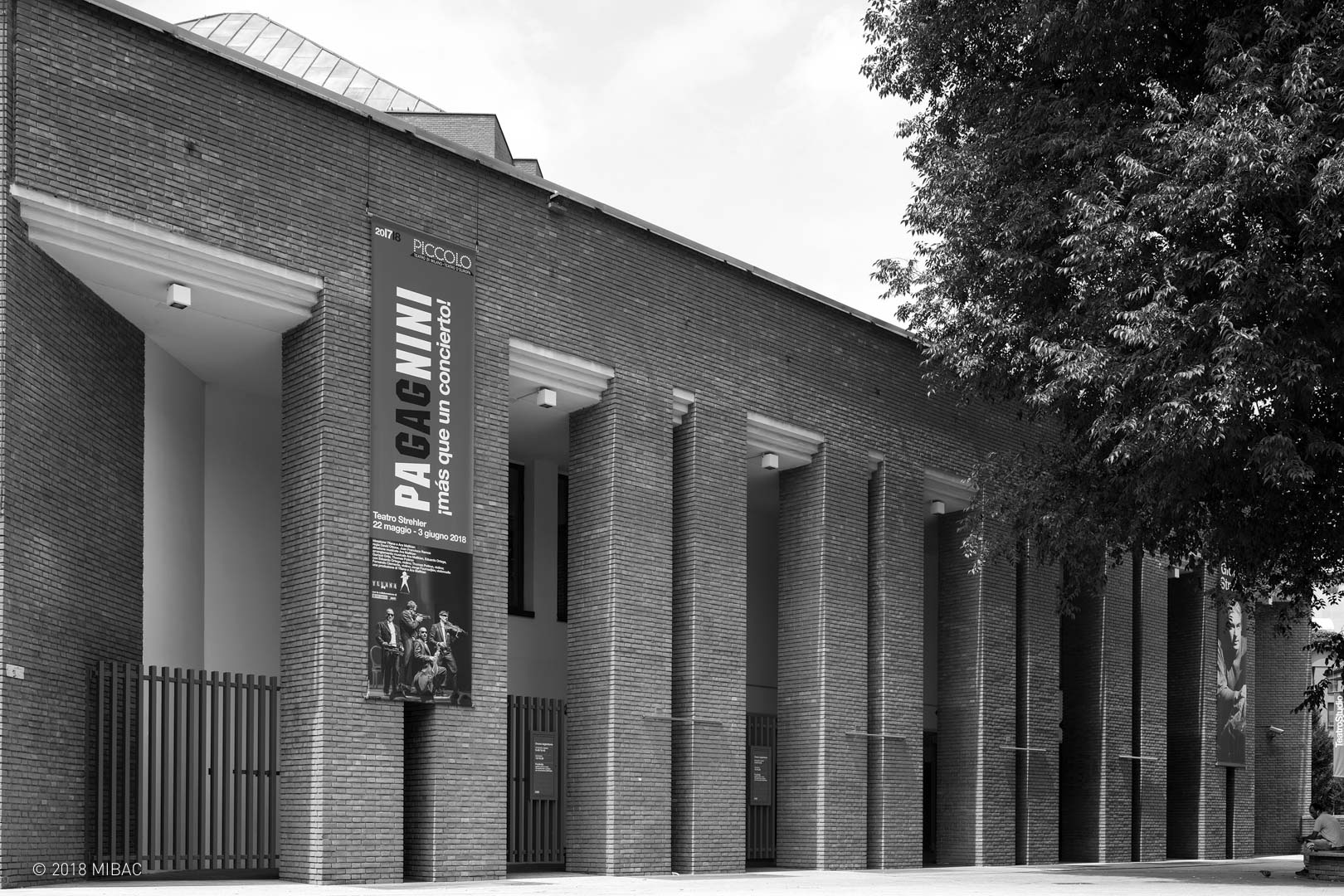 The building is raised on a podium. The east entrance, like all the fronts, is characterized by porticoes with twin pillars. The technical-operational areas stand around the fulcrum of the main hall and include dressing rooms, rehearsal rooms, the tailor's shop, set design and carpentry workshops and warehouses, in buildings with shed roofs.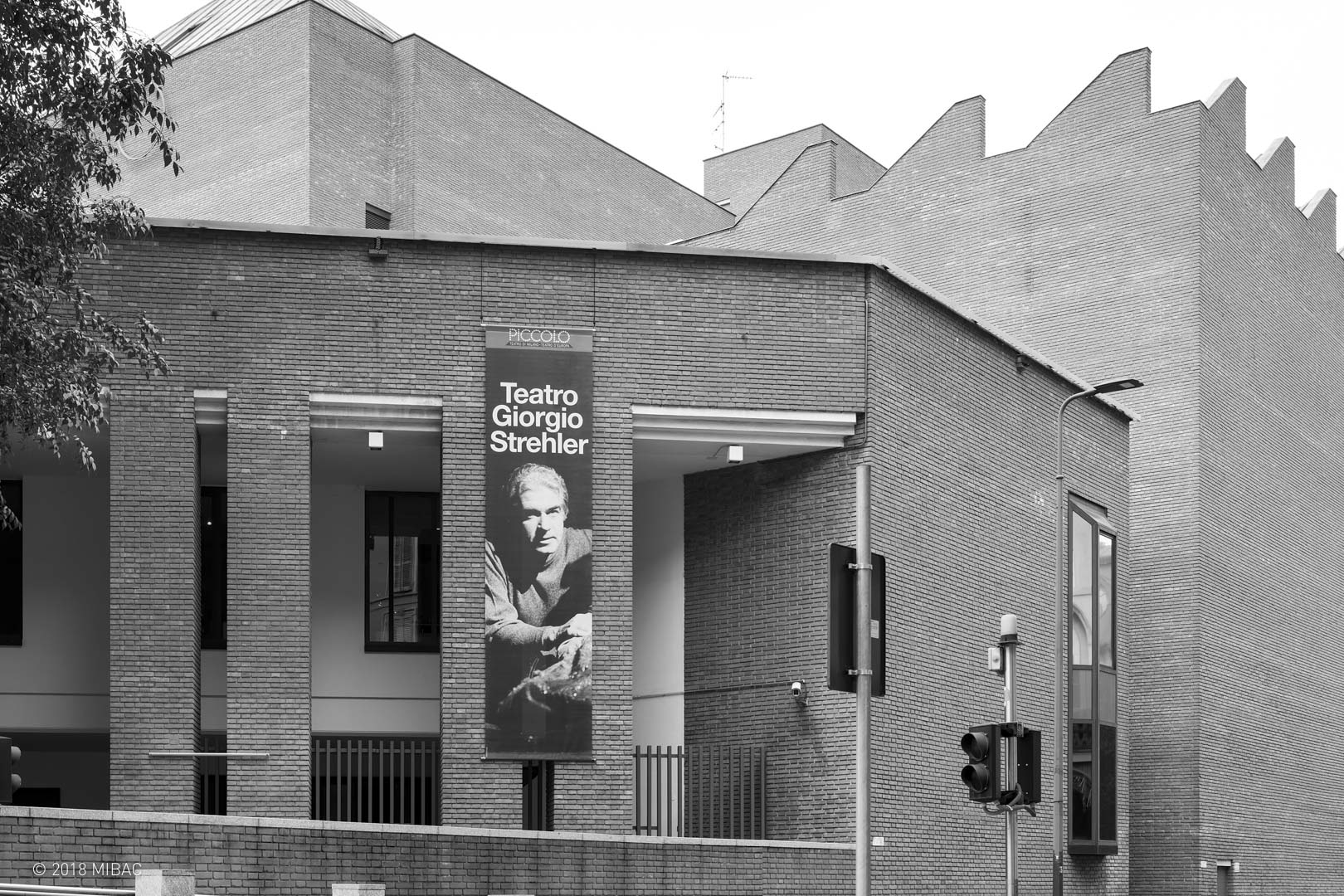 The façades are made of exposed clay bricks, and recall the constructive tradition of the Castello Sforzesco, not far from the theater. The complex urban structure of the side facing the Castle, crossed by the tram tracks, suggested to Zanuso an almost completely blind prospect for the building.
In this work, Zanuso's vision of a "theatrical machine", a perfect "staging workshop", is partially realized: wide stage movements are made possible by the stage tower, which emerges on the external volume in height and is closed by a copper-coated cusp.
Text Donatella Scatena
Photos by Marco Introini