Place: Rome, Via Pietro da Courbertin, 30
Authors: Renzo Piano; Franco Zagari (gardens)
Chronology: 1994 | 2002
Itinerary: Architecture for the community
Use: Buildings for public entertainment
Auditorium – Parco della Musica is the result of an international competition organized by the Municipality of Rome in 1994 and won by Renzo Piano. The complex is composed of three concert halls set in a baseline block. It occupies the area between Viale de Courbertin and Viale Maresciallo Pilsudski, near the Olympic Village. The baseline block is covered by a garden roof, designed by Franco Zagari, related with the adjacent hill of Villa Glori.
The baseline block is defined along Via de Coubertin by a linear two-story building flanked by a long red brick portico, a real urban front facing the viaduct of Corso Francia. This building houses the offices and recording rooms on the upper level, while on the urban level, under the portico is a bookshop, a restaurant and an exhibition space.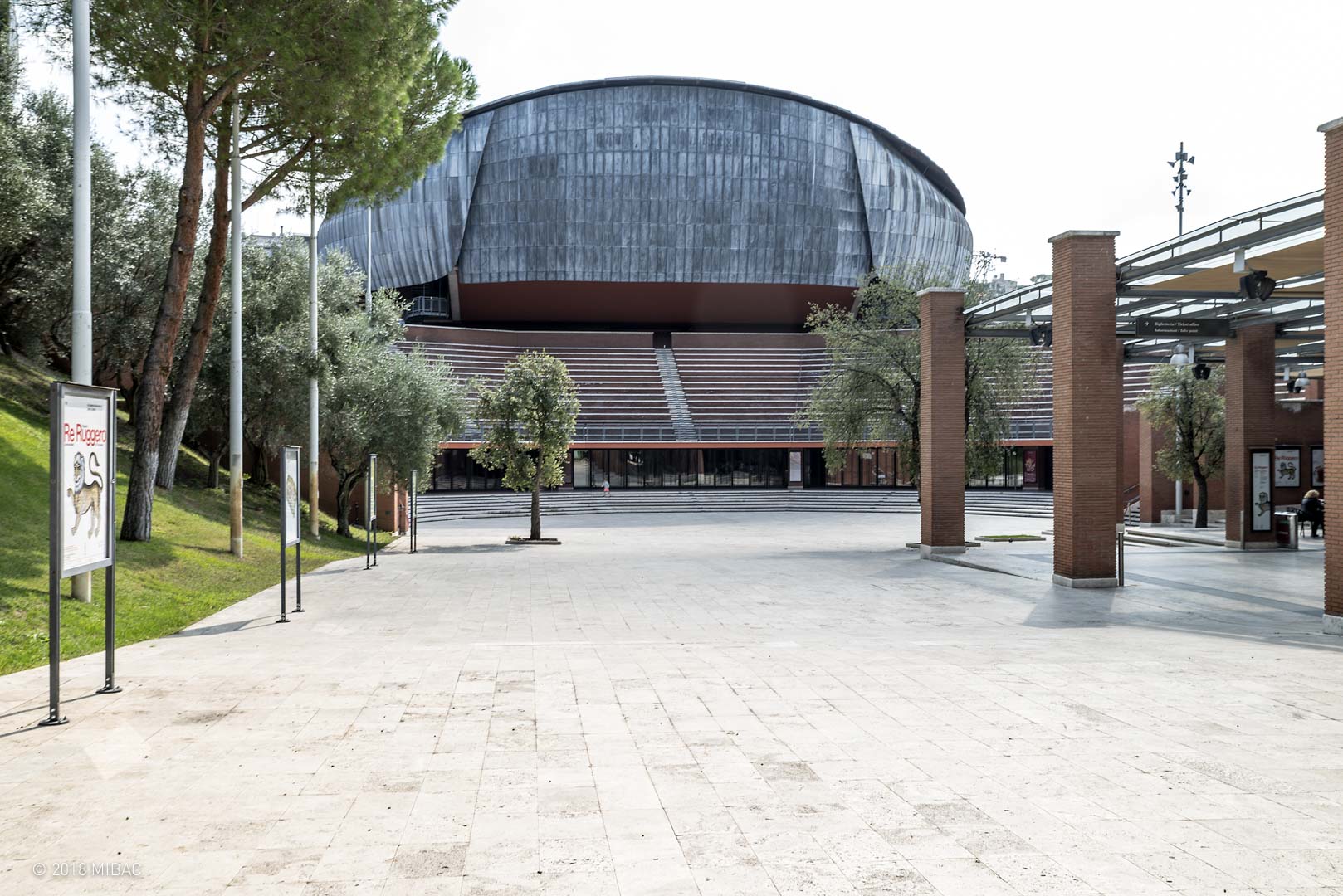 The portico gives access to the open-air cavea. The three halls are symmetrically arranged around this empty space, each with a different capacity.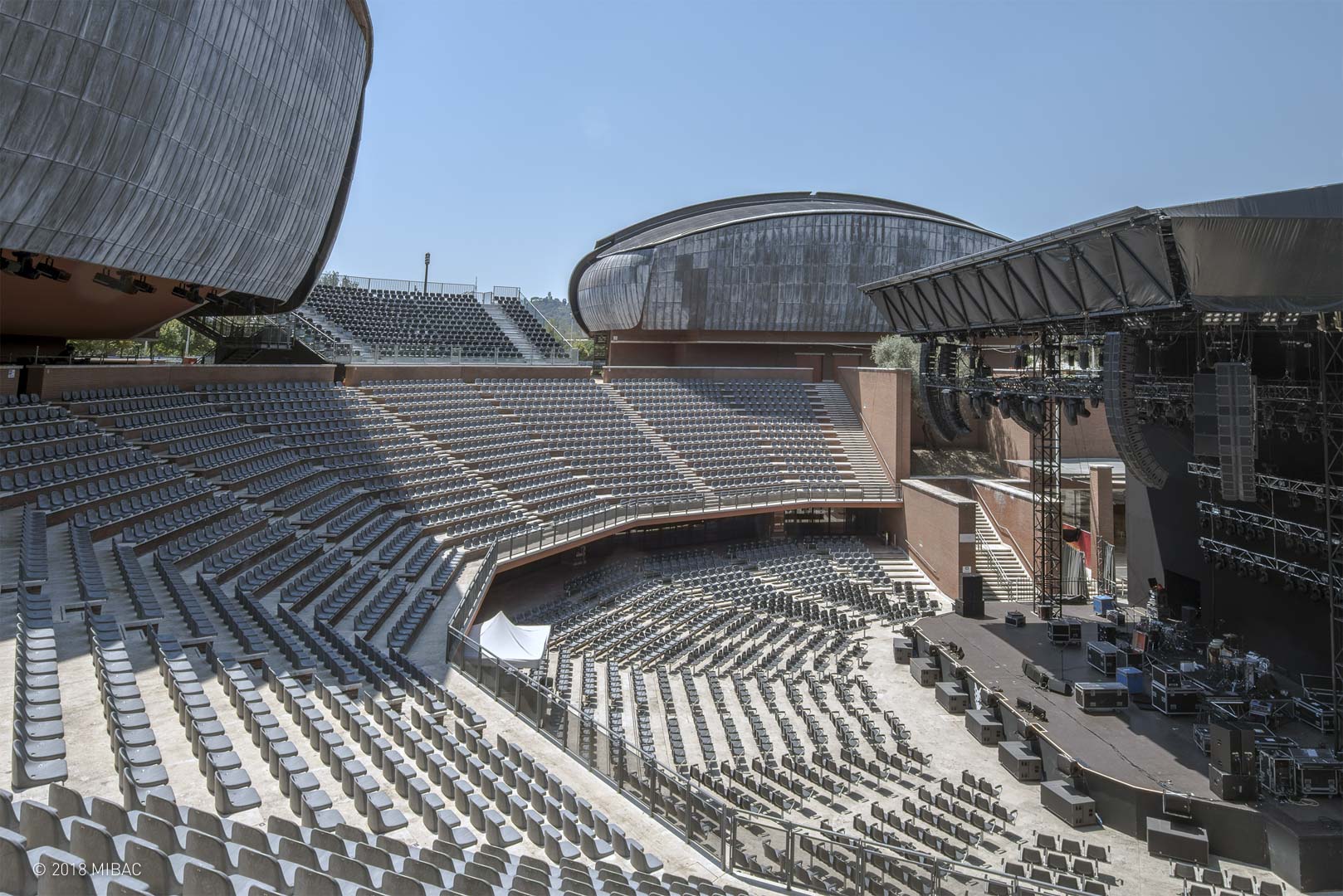 The external cavea, serving as the internal square to the Auditorium in the winter months, in the summer season is a further space capable of hosting shows and open-air concerts. It has a capacity of 3,000 seats.
The ruins of a Roman villa were found during construction, requiring modifications to the original project. The cavea orientation was changed and the hypogeal connection was replaced by an elevated ring-shaped corridor, which opens both on the cavea and on the archaeological excavation area.
A large foyer runs along the external cavea and gives access to the various halls. It is a transparent and luminous space that connects the cavea and the archaeological area.
The distribution spaces that give access to the halls are enclosed by imposing brick walls.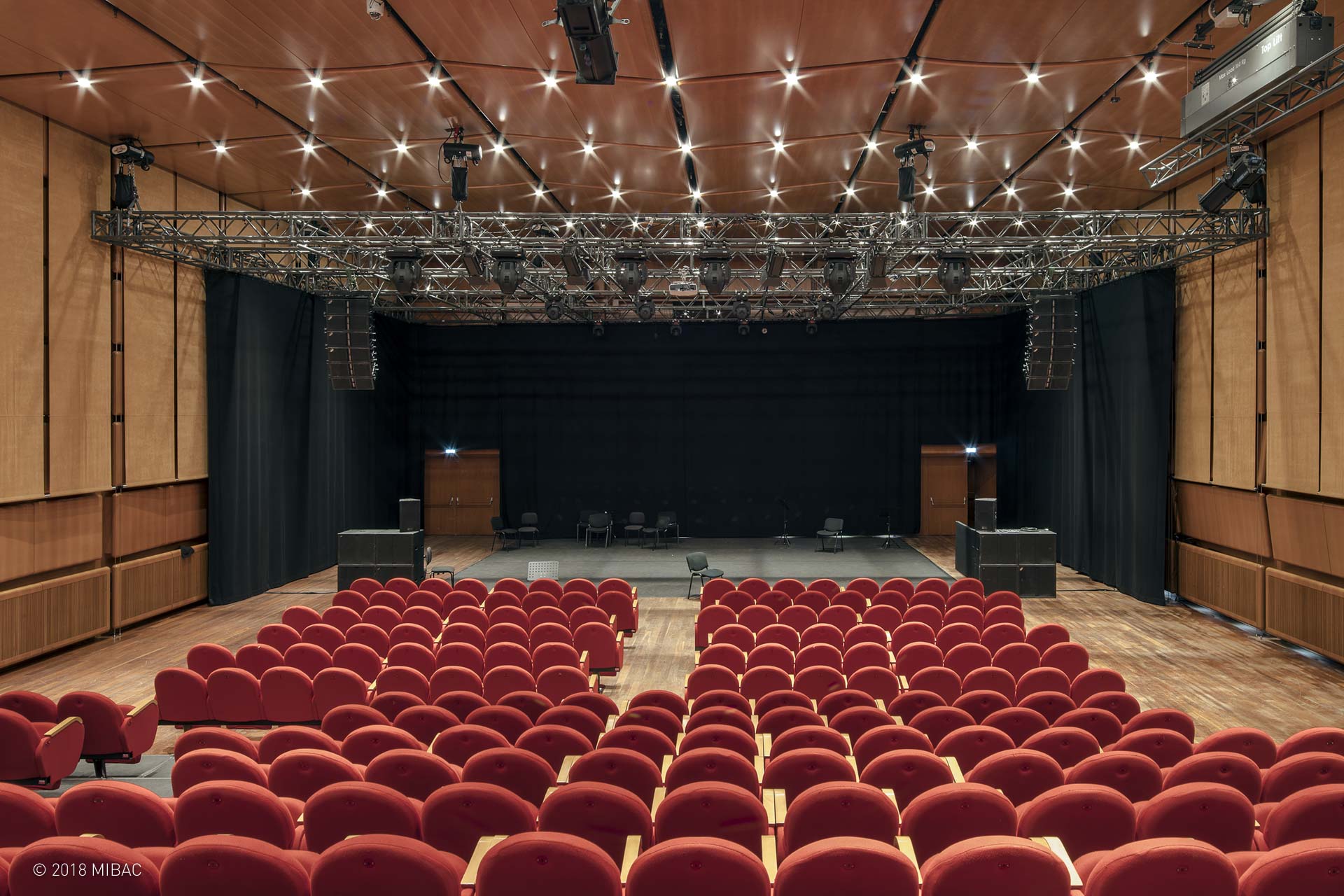 The rooms are designed as large harmonic boxes, lined in cherry wood inside; outside, there are lead plates mounted on fiber-cement panels and supported by a deck of marine plywood laminated beams. The Petrassi room is the smallest and has a capacity of 500 seats.
The 1,200-seat Sinopoli hall hosts chamber music and ballet.
The Santa Cecilia room is the largest, with a capacity of 2,700 seats, and is designed for large symphonic orchestras.
Photos by Alessandro Lanzetta