Place: Rome, via Gregoriana 30
Authors: Juan Navarro Baldeweg, Enrico Da Gai
Chronology: 1995 | 2012
Itinerary:  Treasure hunt
Use: Library
The competition call for the new Hertziana Library requested intervention in a block between via Sistina and via Gregoriana, in the center of Rome, on a building made by Federico Zuccari at the end of the sixteenth century, in an area that, in the first century A.D., was occupied by the gardens of the villa of Lucullus. The winning design by Juan Navarro Baldeweg preserved the façade on Via Gregoriana unaltered, using the sculpted door called "Mascherone" as the main entrance. A three-meter-high beam, which serves as a cover for the ruins of the villa of Lucullus, supports the whole library above.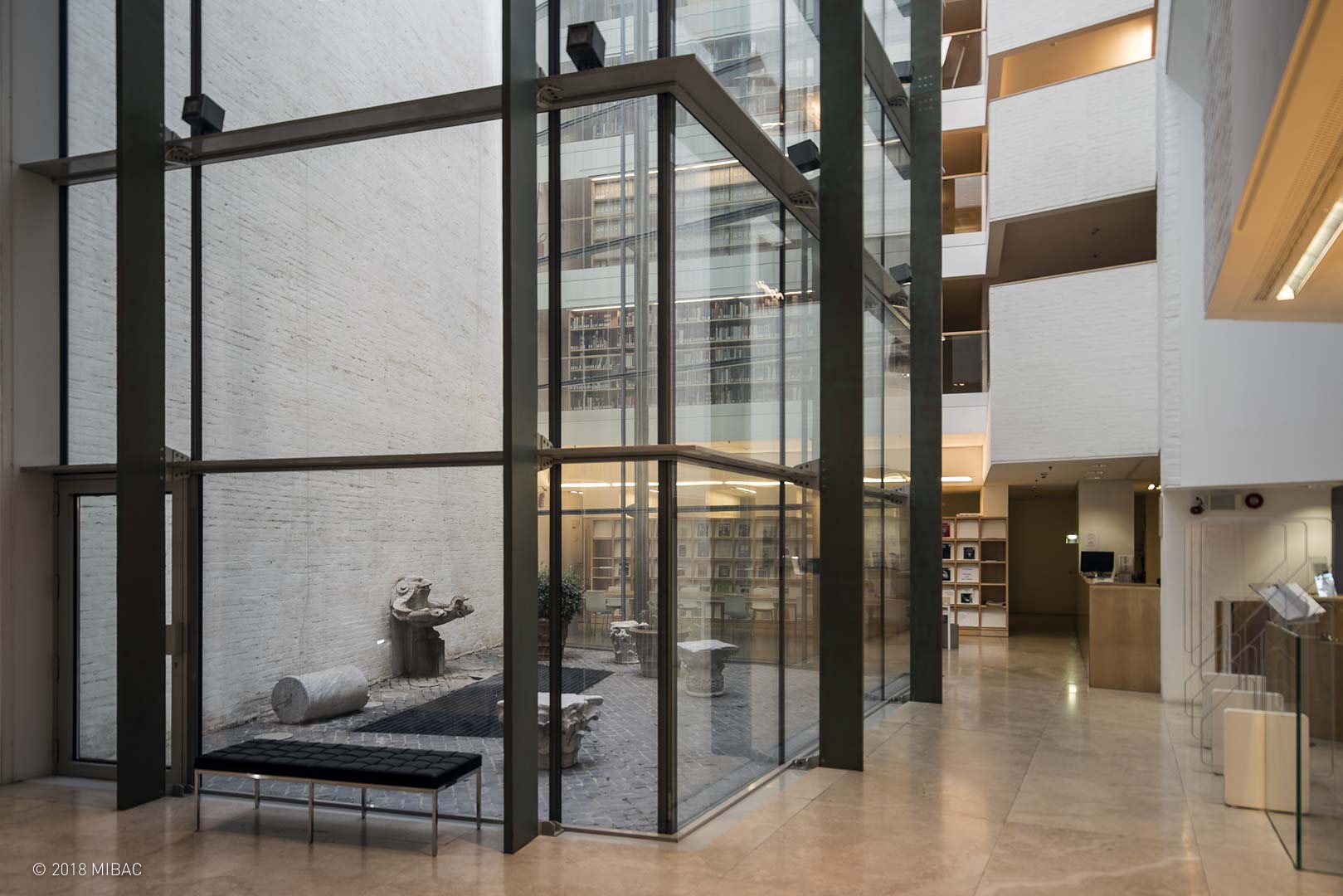 The library develops around a well of light that crosses the space vertically, illuminating all the five levels of the building.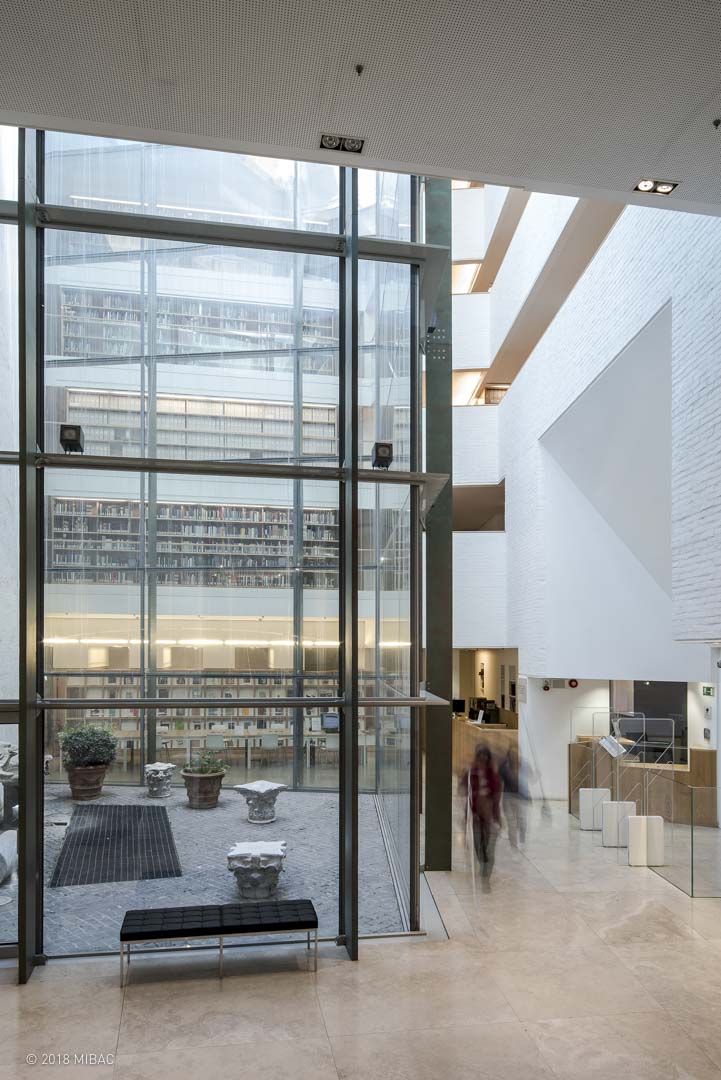 All the walls surrounding the light well are covered with white plastered bricks to make this space brighter.
The contrast between new and ancient is evident: the sixteenth-century part is richly decorated and darker; the new intervention is extremely bright and is defined by a few simple materials: white-painted bricks, marble flooring slabs, metal frames and glass.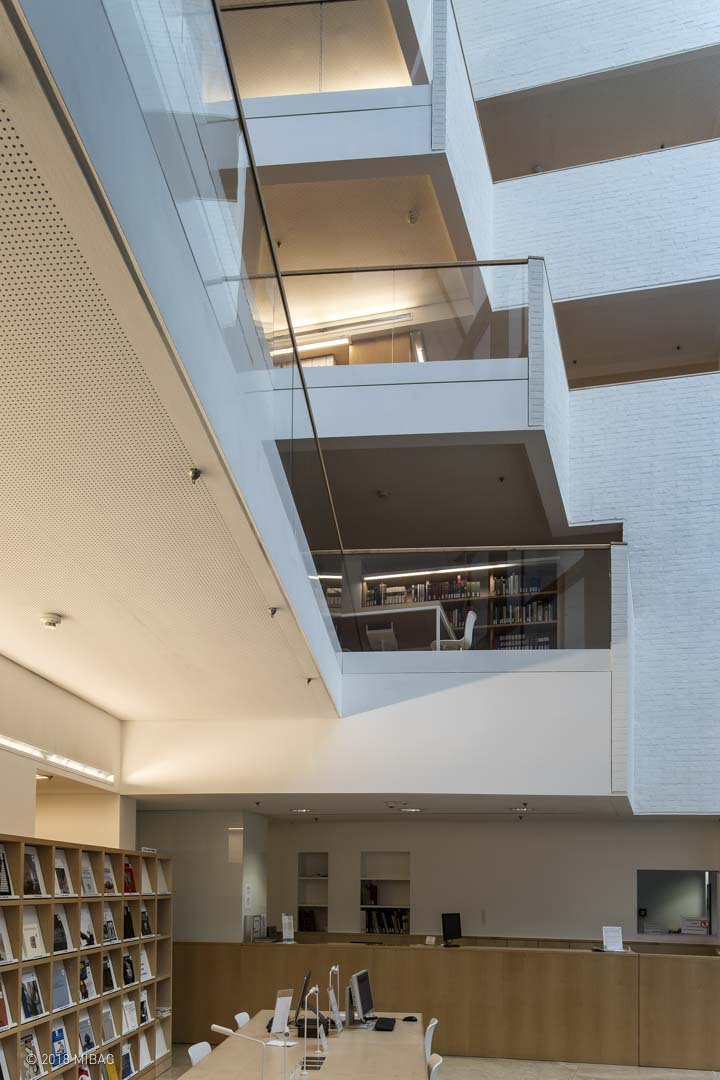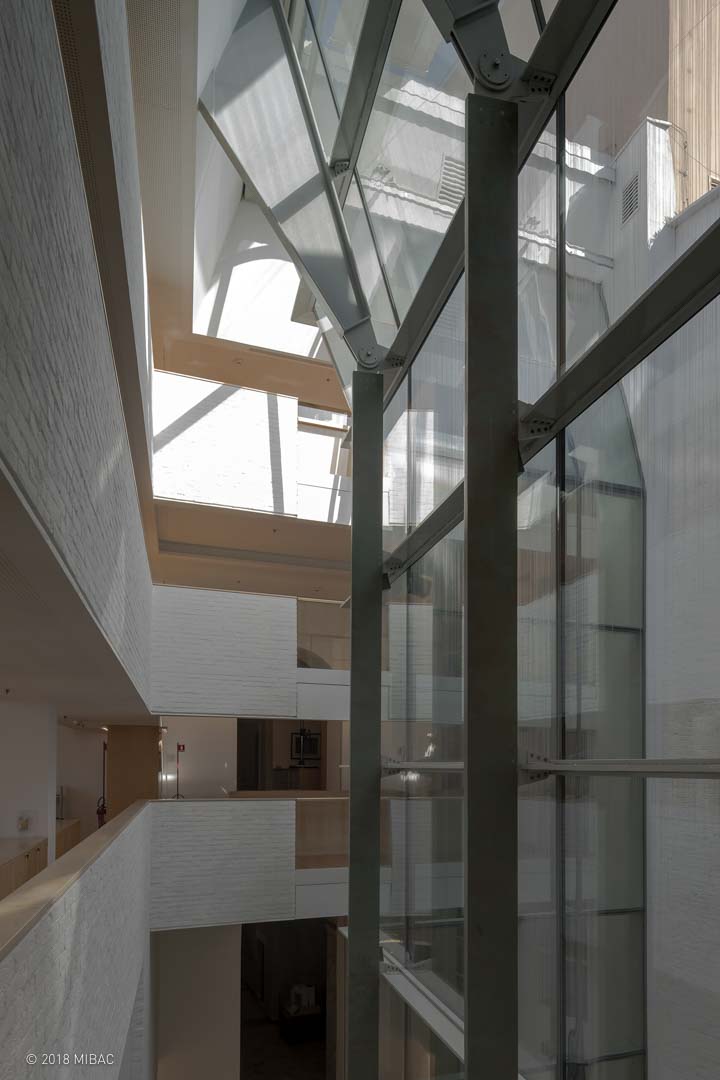 The five levels overlook the central void, surrounding it with galleries of balconies and progressively retreating upward.
The light well has an inverted funnel shape, inclining at the top so the light reaches even the lower levels.
The five levels host the bookshelves, set on the side of Via Sistina, while the reading rooms are situated towards Via Gregoriana.
Text Gianpaola Spirito
Photos by Alessandro Lanzetta