Place: Santa Fiora (GR), State Road of Monte Amiata, SS323
Authors: Boeri Studio (Stefano Boeri, Gianandrea Barreca and Giovanni La Varra); Lucina Caravaggi (environmental and landscape arrangement)
Chronology: 1997 | 2000
Itinerary: An hard-working country
Use: Geothermal Power Plant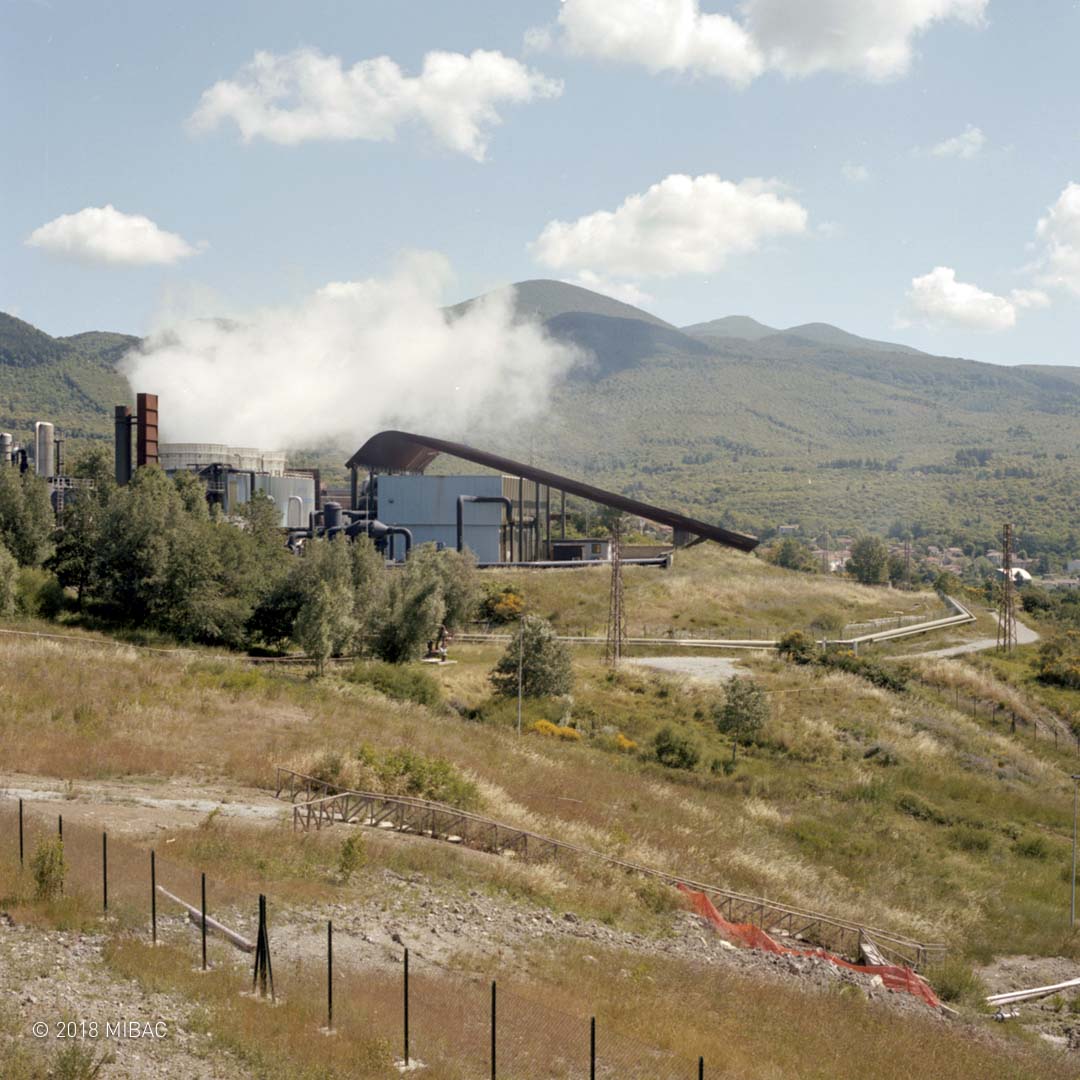 The design of the Bagnore n.3 geothermal plant was assigned to Boeri Studio in 1997, following Erga-Enel's decision to redevelop the Santa Fiora area, where a geothermal plant already existed. The plant is located in the setting of Mount Amiata, in an orographic system of volcanic origin characterized by numerous vapor deposits in the subsoil, useful for energy production.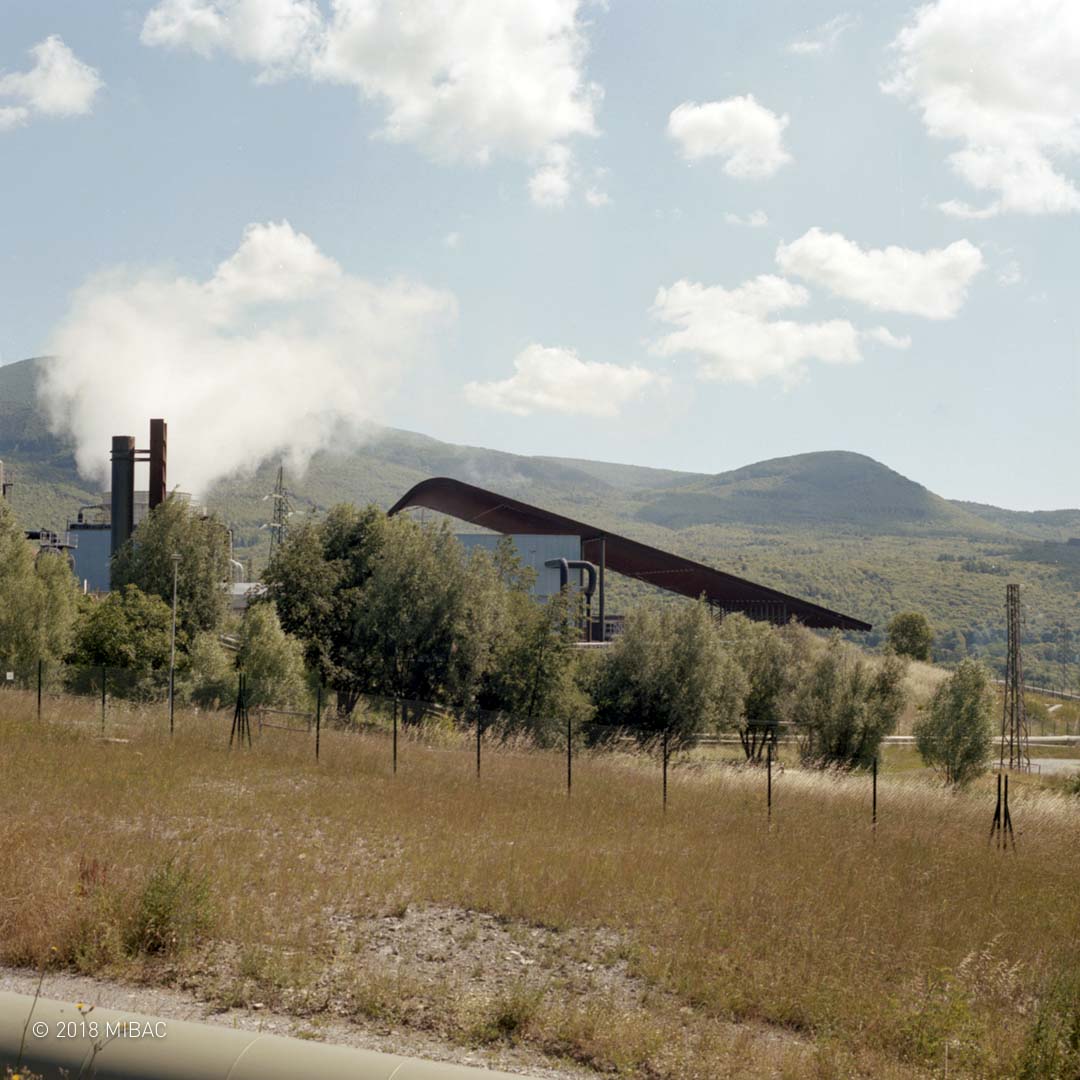 The volumes of the turbines and the cooling system blocks are collected under a cover that unifies the pre-existing parts. The synthetic roof line interacts with the gentle curves of the hills behind and synthetizes the shapes of the surrounding landscape. Lucina Caravaggi's environmental arrangement does not use the easy expedients of vegetation mitigation barriers, but proposes a re-reading of the local landscape's historical plots, typical of the terraced grazing lands.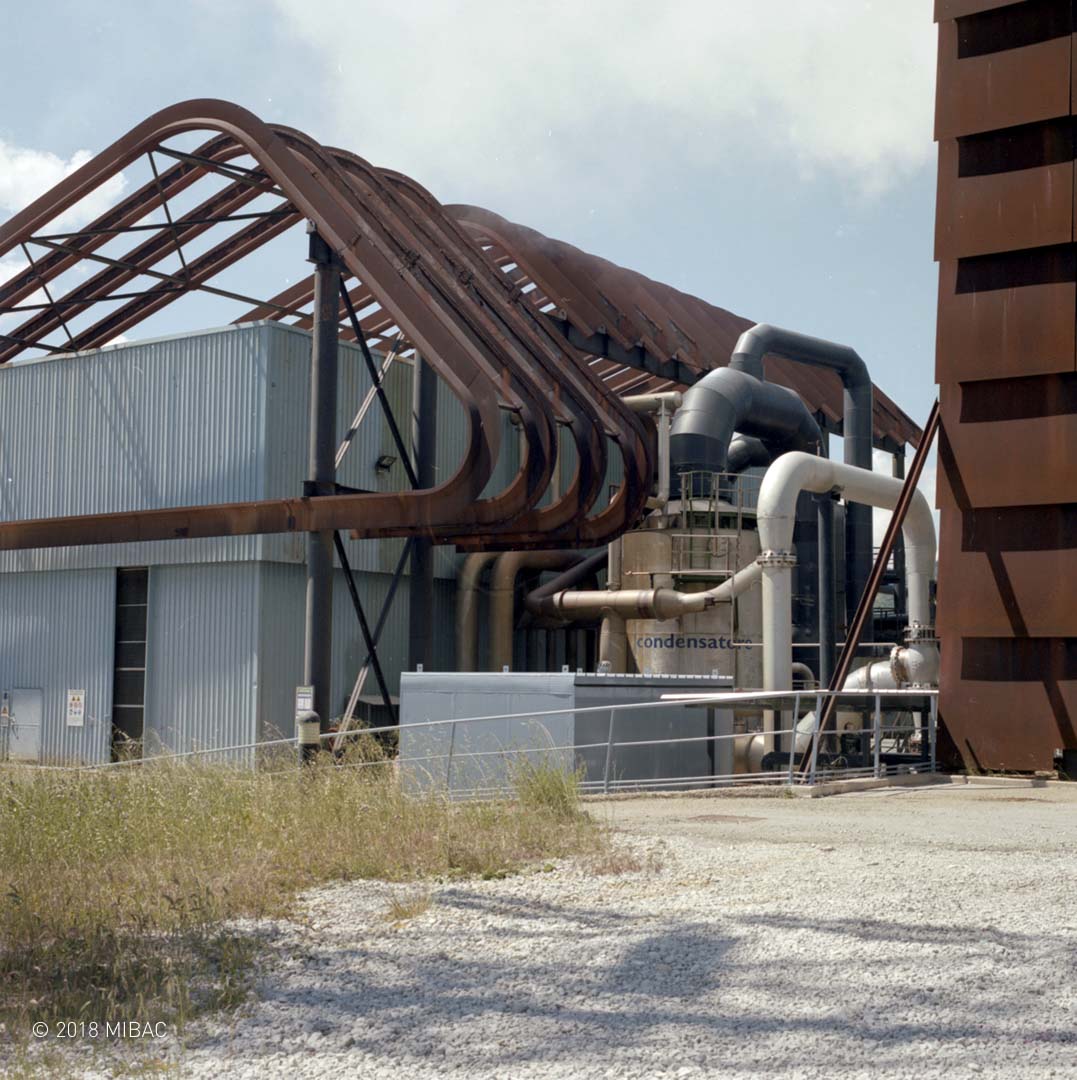 The use of steel also qualifies the body behind it, covered with slightly overlapping corten sheets , which produce very marked shadows. The intervention does not completely hide the production structures, nor does it seek to mitigate their impact. On the contrary, it enhances the production spaces with a new shape and profile.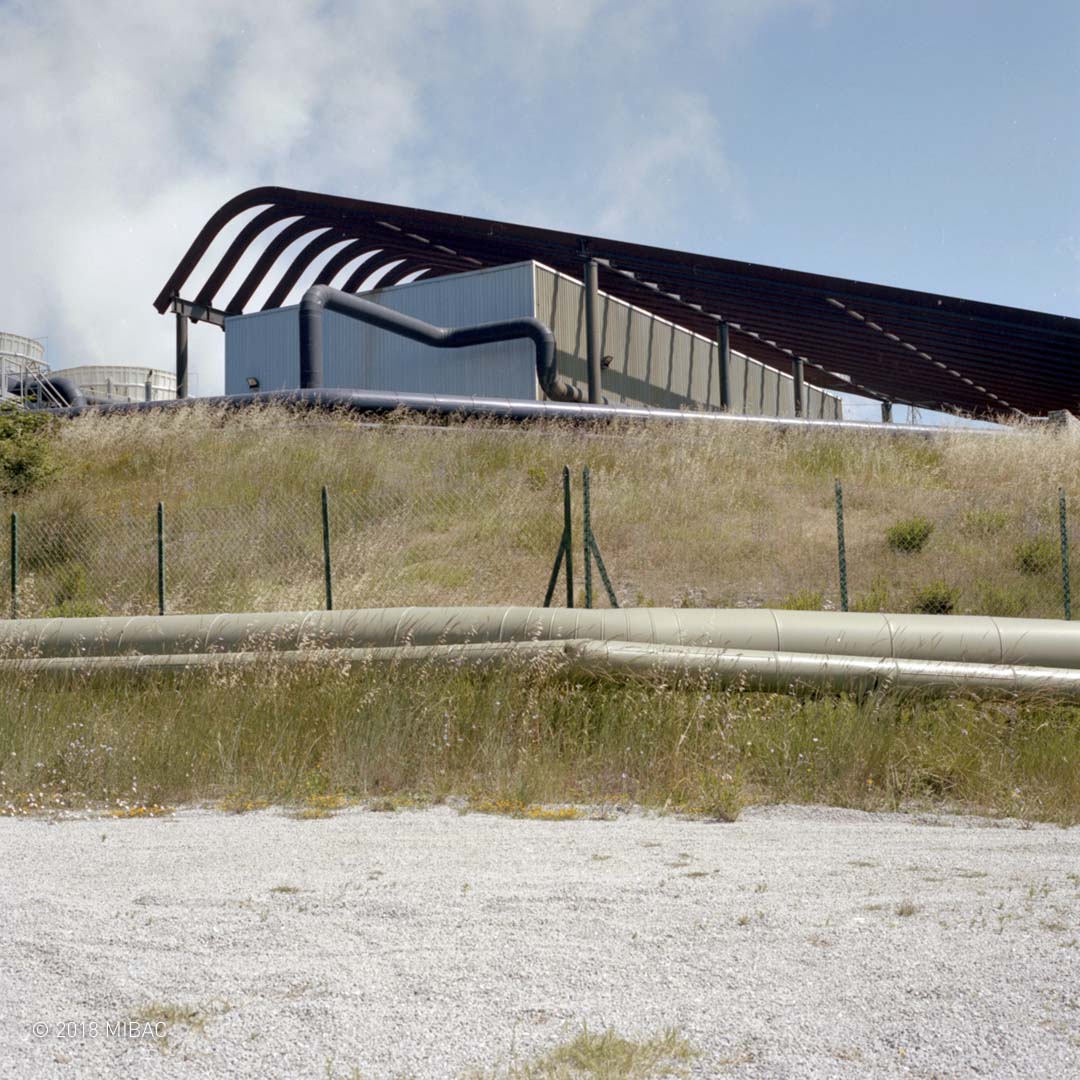 The 17 corten steel roof beams have variable spans. The longest ones, measuring about 90 meters, extend towards the valley. Their perspective sequence frames a space between the production plant and the natural landscape.
Text by Manuela Raitano
Photos by Emanuele Piccardo