Place: Urbino, via Giancarlo De Carlo
Author: Giancarlo De Carlo
Chronology: 1962 | 1983
Itinerary: Architecture for the community
Use: University College
Between 1962 and 1983, Giancarlo De Carlo created four university residences organized as a city-campus. The residences are located on a hill, former site of an ancient Capuchin convent about one kilometer from the historic center of Urbino. The campus is considered De Carlo's design-manifesto, a lofty example of the architecture of the seventies, a model of development for Italian culture, also much appreciated abroad. The first residence, called "il Colle" (the Hill), was assigned to De Carlo by Carlo Bo, then Rector of the University of Urbino, in the years 1962-1966. At the same time, the construction of the "Tridente" (Trident – 1973-1980), "Aquilone-Serpentine" (Kite-Serpentine 1973-1981) and "Vela" (Sail – 1973-1983) began, contributing a total of 1,150 studio-houses. After the revolutionary agitation of the 1960s, De Carlo sought to conceive the discipline of architecture as a civil action, inviting future users to participate in the project's decision-making process.
The complex is all set on terraces that descend from the hill towards the valley. The various building are connected by stairs, ramps and avenues parallel to the level curves.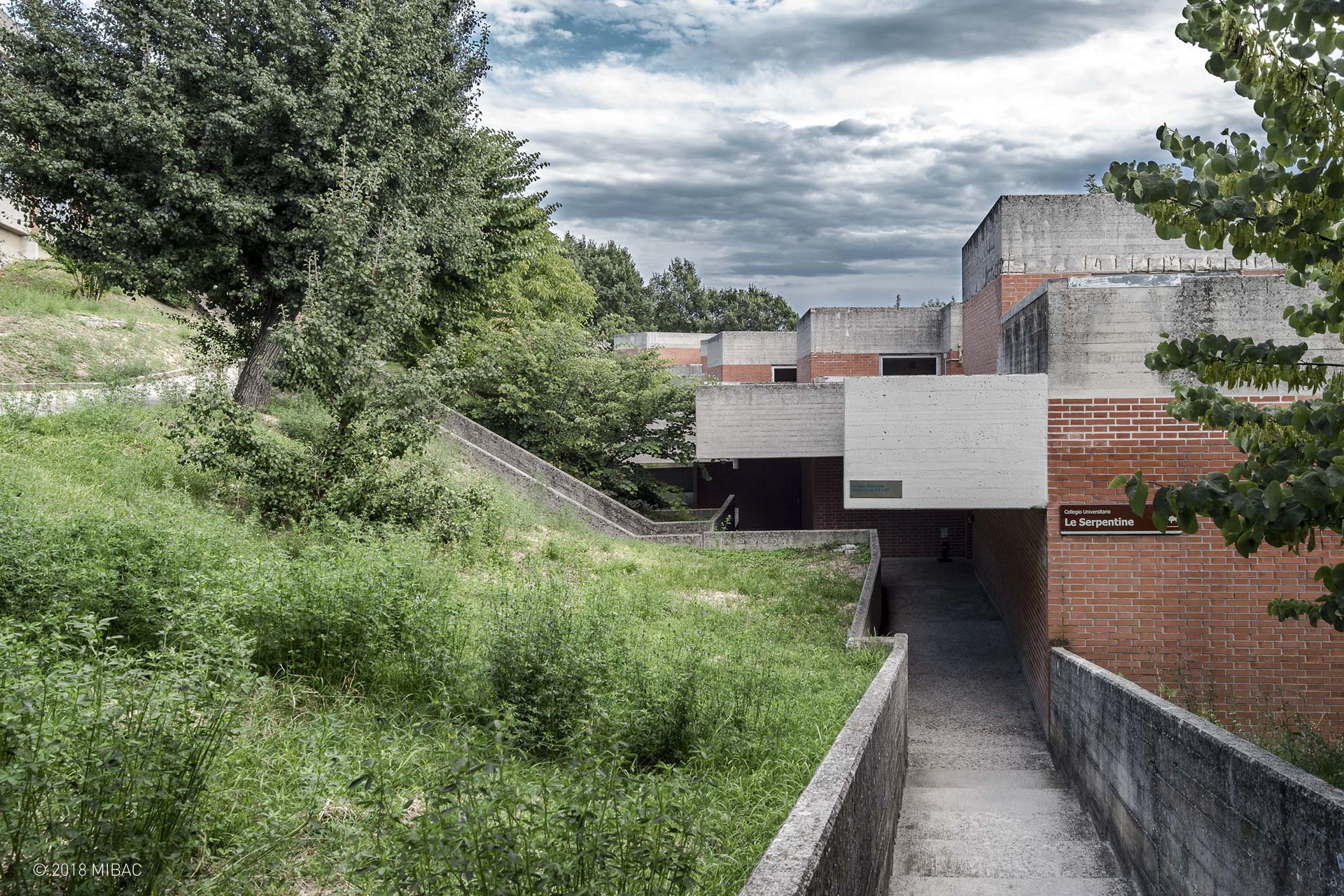 Urbino's morphology and the choice to create a polycentric structure suggested to De Carlo the development of a cluster planimetric shape. De Carlo worked on a careful interpenetration between form and context, also taking advantage of the slope of the land to create garden-roofs and to allow passage of light from above.
The relationship with the landscape is fundamental. It does not take place for mimesis but arises from an interactive relationship between the buildings and the natural fabric.
The internal and external community spaces are open not only to students, but to all citizens.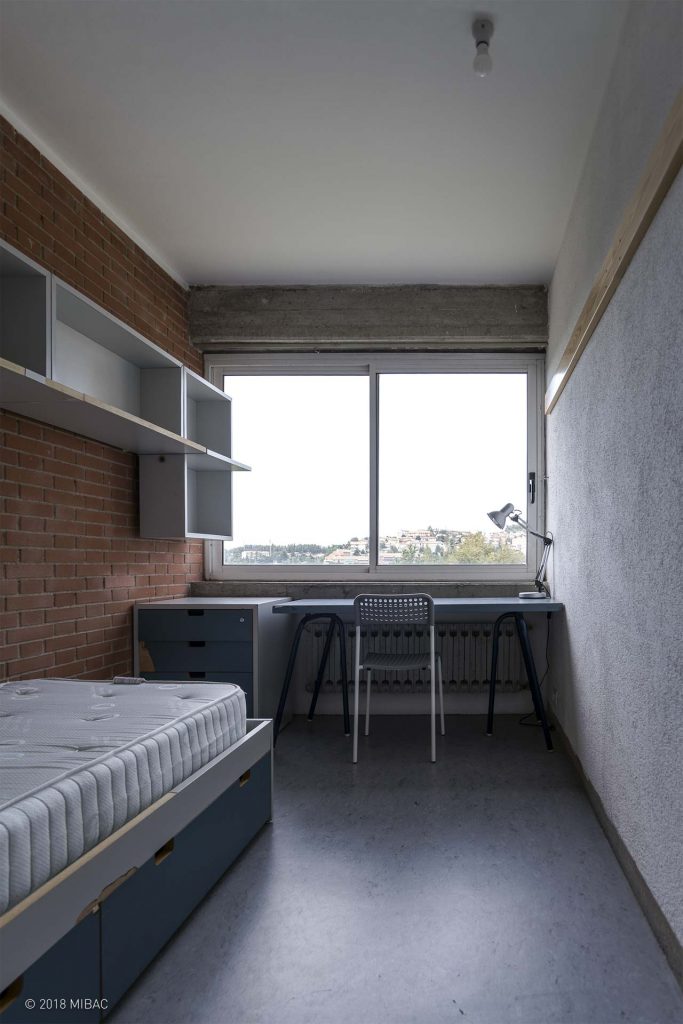 The campus, as a whole, is composed of a central body facing the panoramic overlook and containing the concierge's area, the living/recreation rooms, the restaurant, kitchen, library and conference room. This body is flanked by a series of independent study houses.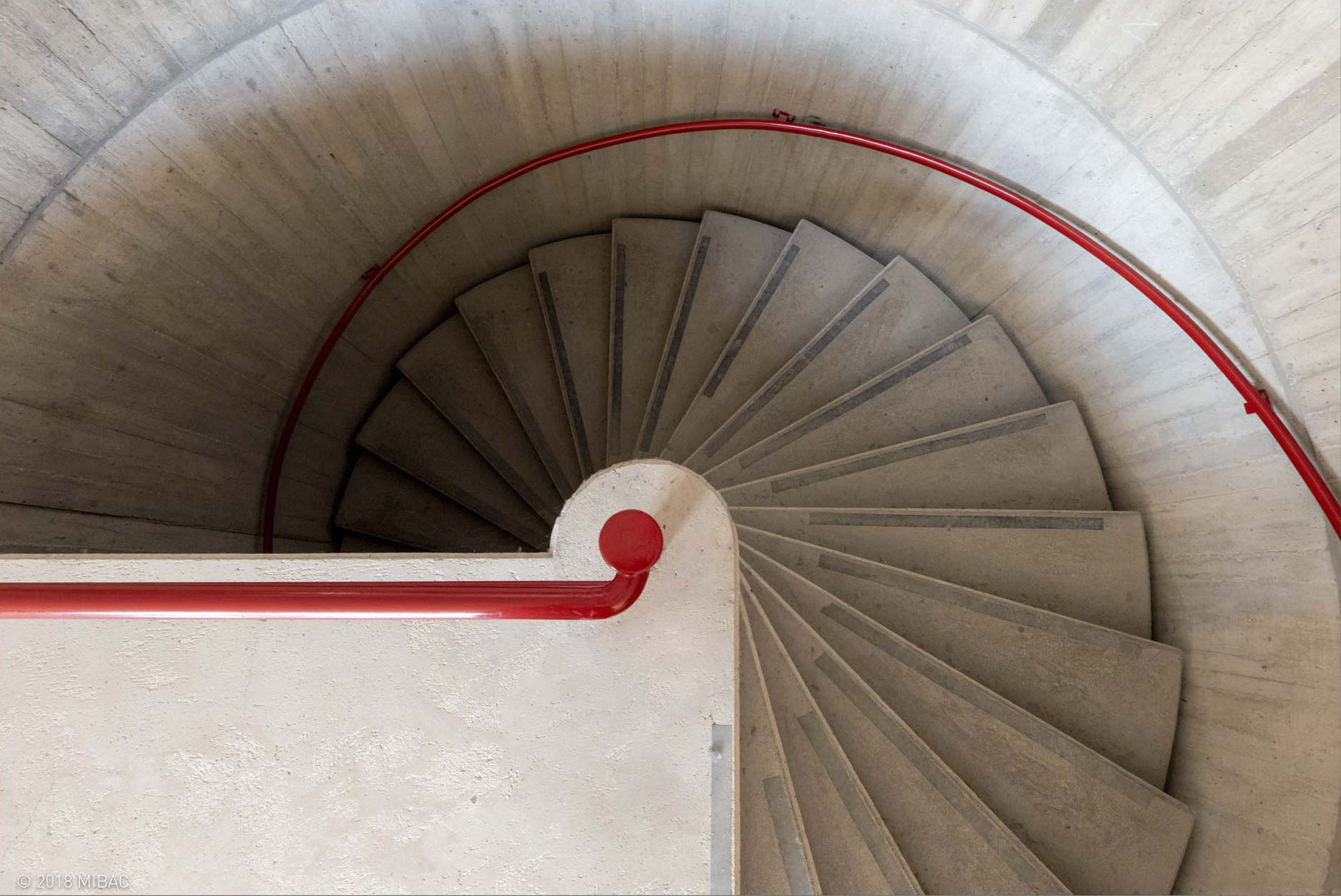 Another principle inspiring De Carlo was the recurrence of a single material. The visible structures and the cantilevered parts are made of concrete, while all non-structural items use predominantly brick cladding.
Text Donatella Scatena
Photos by Maurizio Alecci and Alessandro Lanzetta