Place: Venice, Fondamenta delle Zattere, corner of calle dello Zucchero, Dorsoduro (district)
Author: Ignazio Gardella
Chronology: 1958 | 1962
Itinerary: Building houses, making cities
Use: Apartment block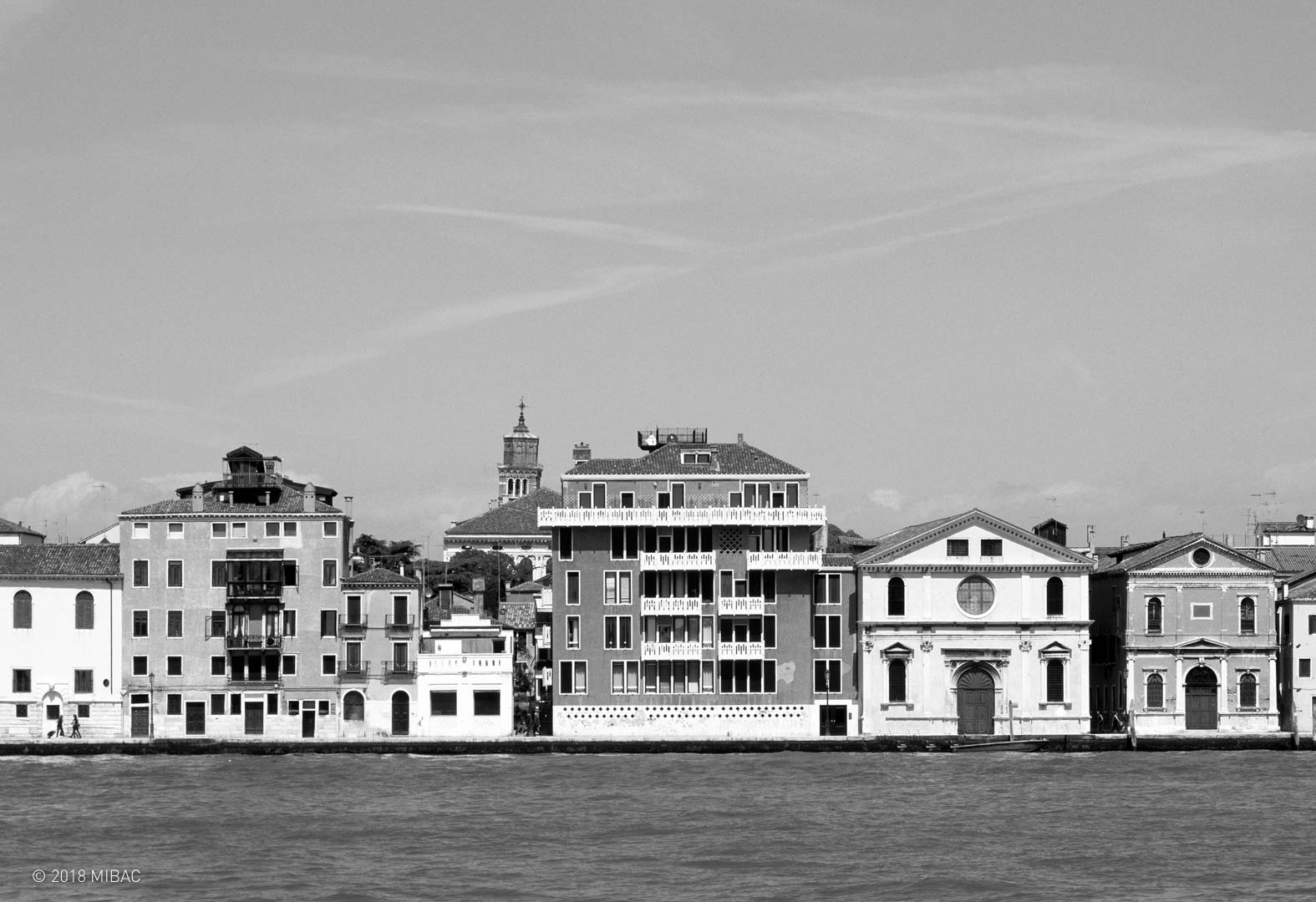 A rare example of the inclusion of a modern architecture in the heart of the historical-monumental fabric of Venice, the Casa alle Zattere constitutes an important success. With a tone measured and calibrated to the context but far from the danger of historicist camouflage, Gardella's building marks a different path towards the balance between ancient and modern. This was only a few years after the municipality of Venice building commission had rejected Frank Lloyd Wright's design for the Masiero House on the Grand Canal (1952).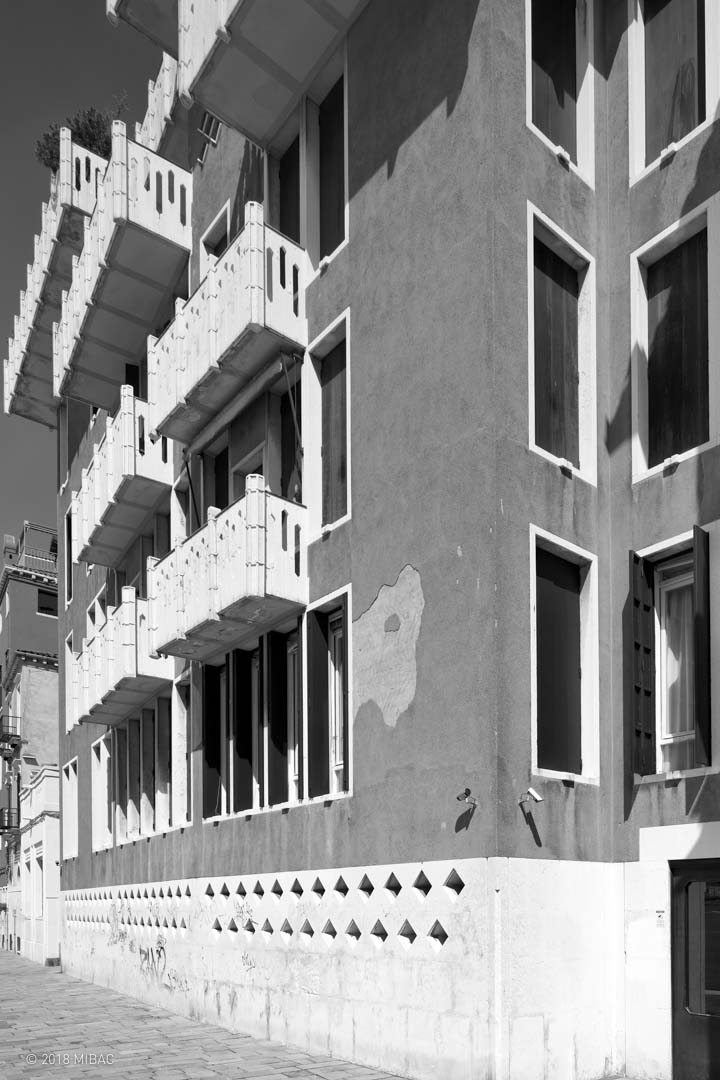 The building replaces two strongly degraded pre-existing buildings in Dorsoduro's compact fabric. The main entrance, facing south, on the Giudecca Canal side, is located at the junction point between the façade of the Condominium and the church of Santo Spirito.
A door, recessed from the edge of the façade, signals the entrance and "solves" the connection with the Church, preserving the integrity of the corner pilaster.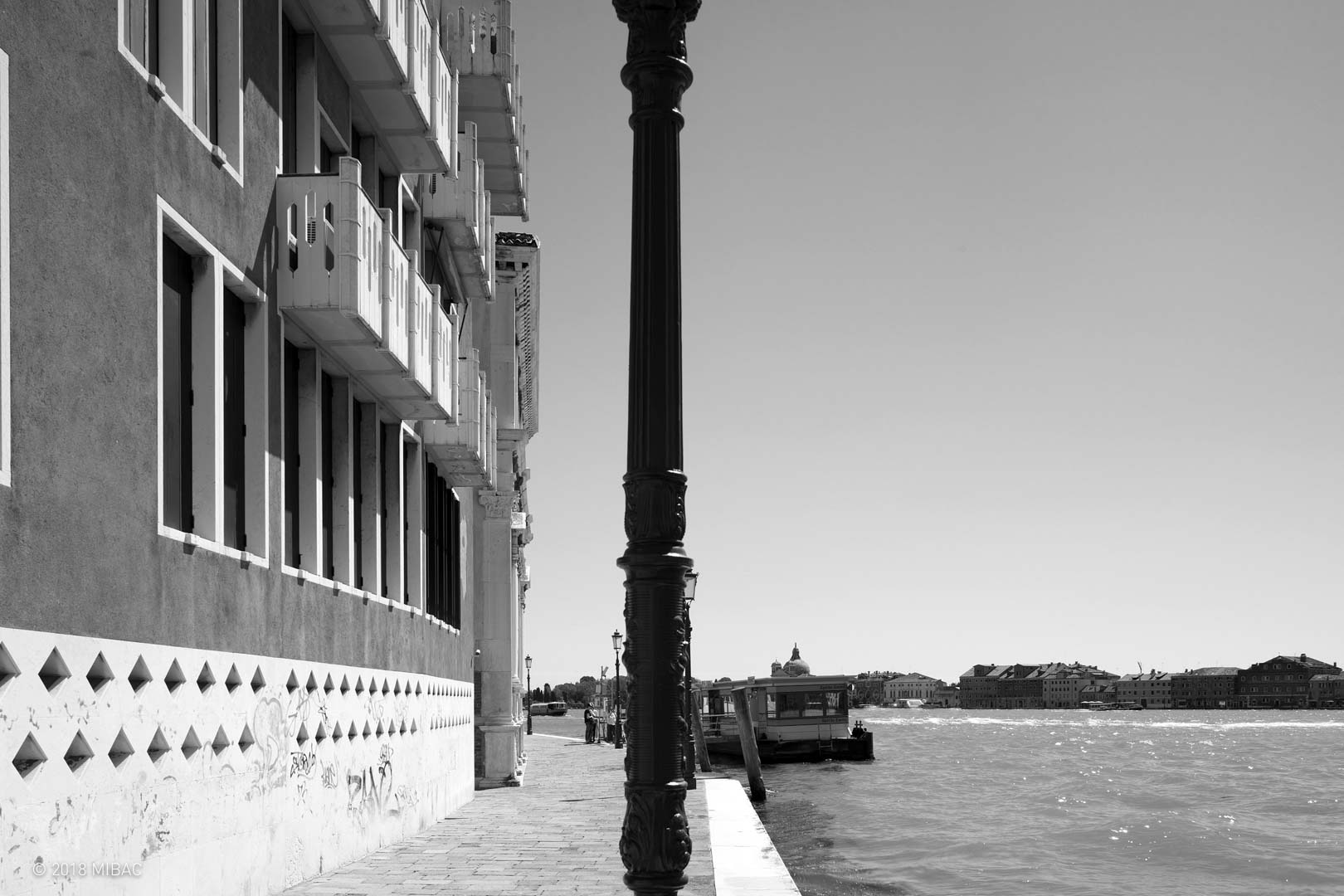 The building "folds" the south façade following the path of the Fondamenta delle Zattere and incorporates some features of the Venetian patrician residence: tall stone base, vertical pattern of openings, multiple windows (in Italian polìfore), but also a lack of symmetry in the elevations, often found in highly-representative residential buildings.
A second recess of the calle dello Zucchero front holds another entrance. This gives access to the staircase that distributes the two bodies of the L-shaped building, tracing the shape of the lot to define an internal courtyard-garden.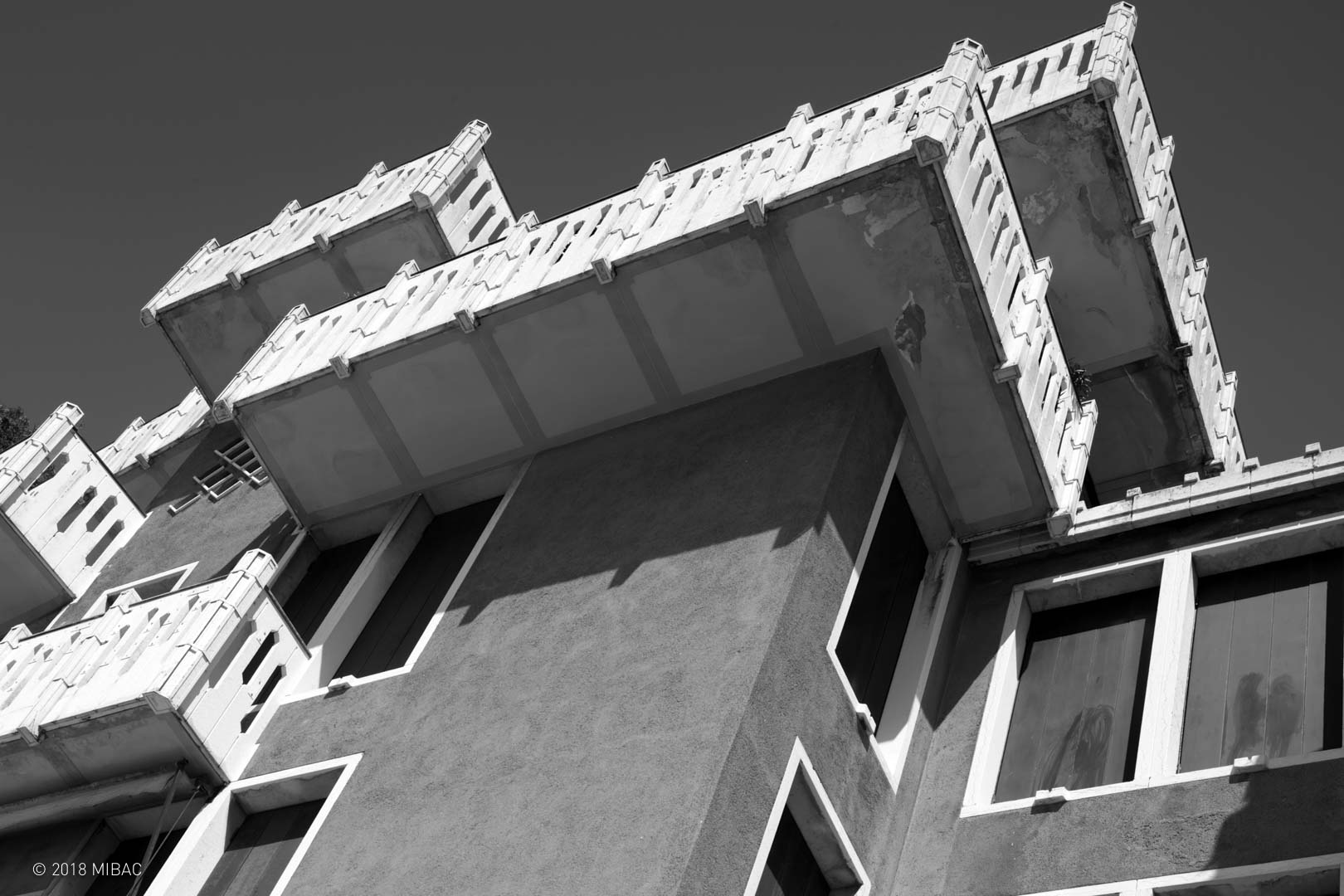 The materials chosen by Gardella also refer to the Venetian tradition: colored stucco and Istrian stone surround the openings and cover the balconies and the base. The use of the terrace parapet to crown the last level further softens the connection with the sky, another peculiar feature of the lagoon architecture.
Text by Luca Reale
Photos by Marco Introini