Place: Rome, Piazza dei Cinquecento
Authors: Leo Calini, Massimo Castellazzi, Vasco Fadigati, Eugenio Montuori, Achille Pintonello, Annibale Vitellozzi
Chronology: 1947 | 1950
Itinerary: Architecture for the community
Use: Station
In 1947, a competition was launched for designing the Termini Station's front building. Until that date, the canopies and the lateral buildings were built according to architect Angiolo Mazzoni's design. The competition's ex aequo winners were the groups formed by Montuori and Calini and by Vitellozzi, Castellazzi, Fadigati and Pintonello, who drafted the final design in 1948. This consists of four distinct parts, each performing a specific function and with its own formal articulation.
From Piazza dei Cinquecento, the first element encountered is a large canopy, extending beyond the glass ticket offices to cover the vehicle access.
Inside the glass volume, the atrium space is defined by the texture and the shape of its roof's reinforced concrete beams, alternating with glass slots.
The roof beams bend at the stairs, leading to the lower levels and further widening this large public space, with heights ranging from 13.5 to 9.8 meters.
The dynamic form of the beams, covered with white mosaic, as well as the atrium's glass walls, make this space very bright, creating a strong relationship with the front public square.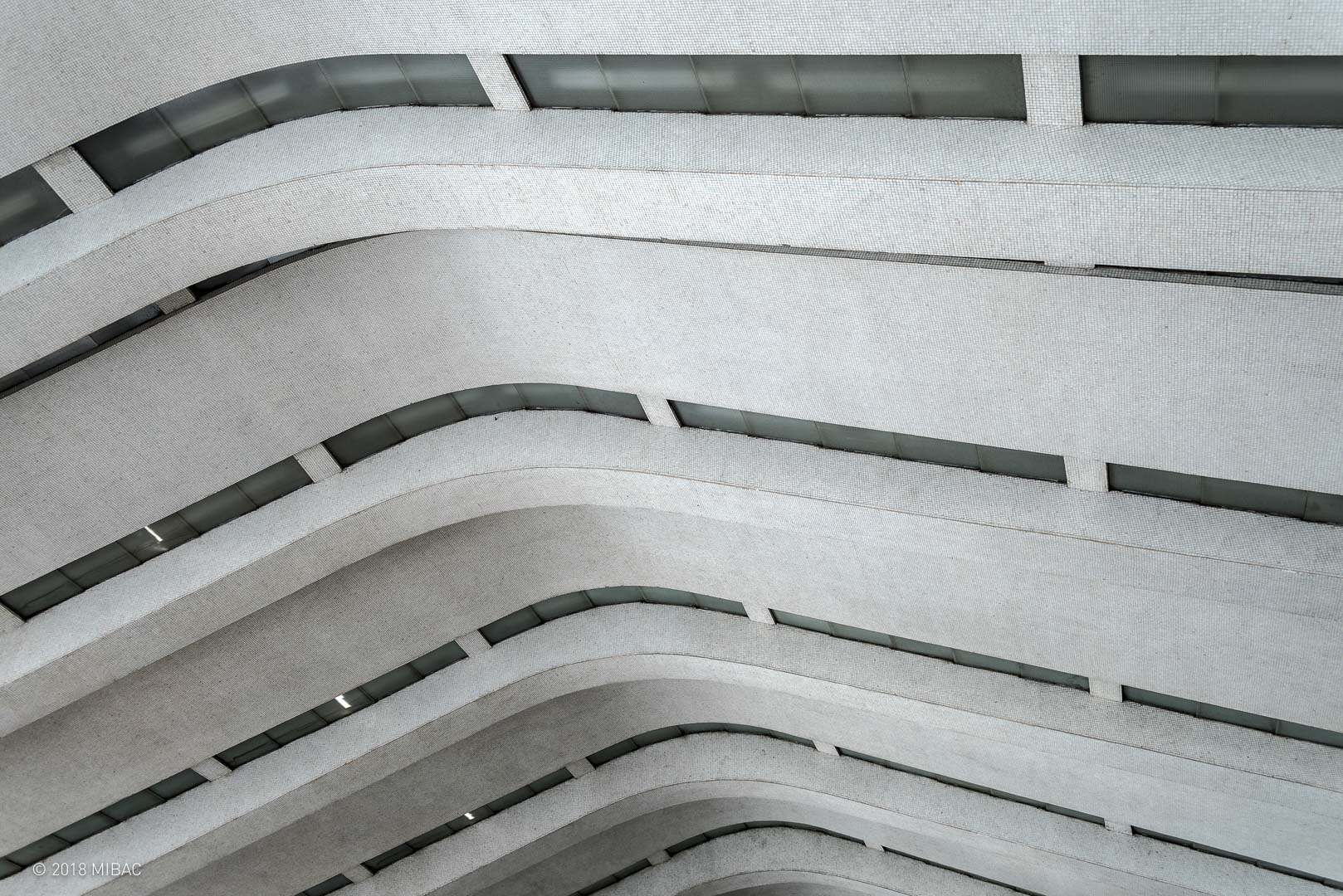 Details of the beams and glass slots in the atrium roof.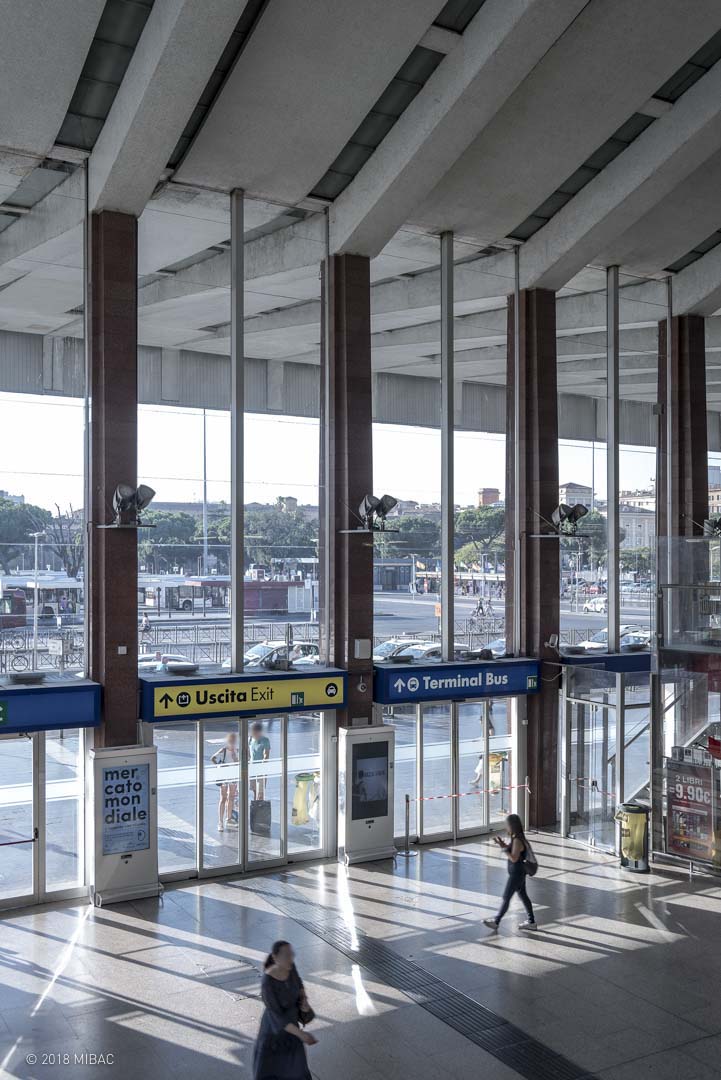 The atrium roof beam corresponds to a structural scheme consisting of a canopy and a knee-beam. They are 53 meters long and extend beyond the row of 33 cast posts with a 4-meter base defining the front with a 19-meter overhang.
The building houses offices and services, shops on the ground floor and offices on the other floors. It is a cuboid 232 meters long and 27.90 high, fronting the public square. Its façade is defined by thin ribbon windows, two on each floor, alternating with travertine slabs. This gives the front a monolithic and abstract appearance.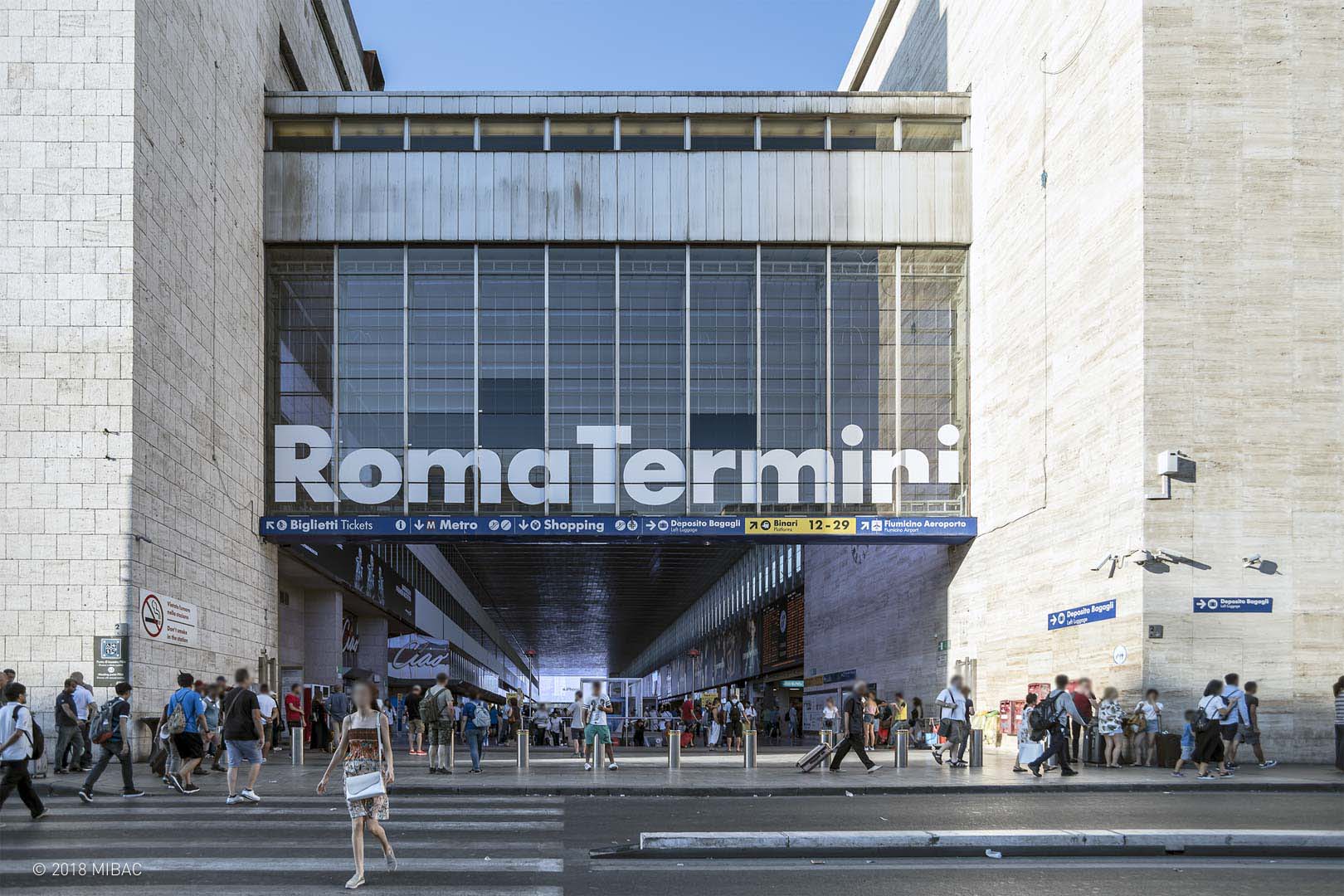 Beyond the front building, a gallery opens towards via Marsala and via Giolitti, forming a large urban passage and giving access to the rail tracks.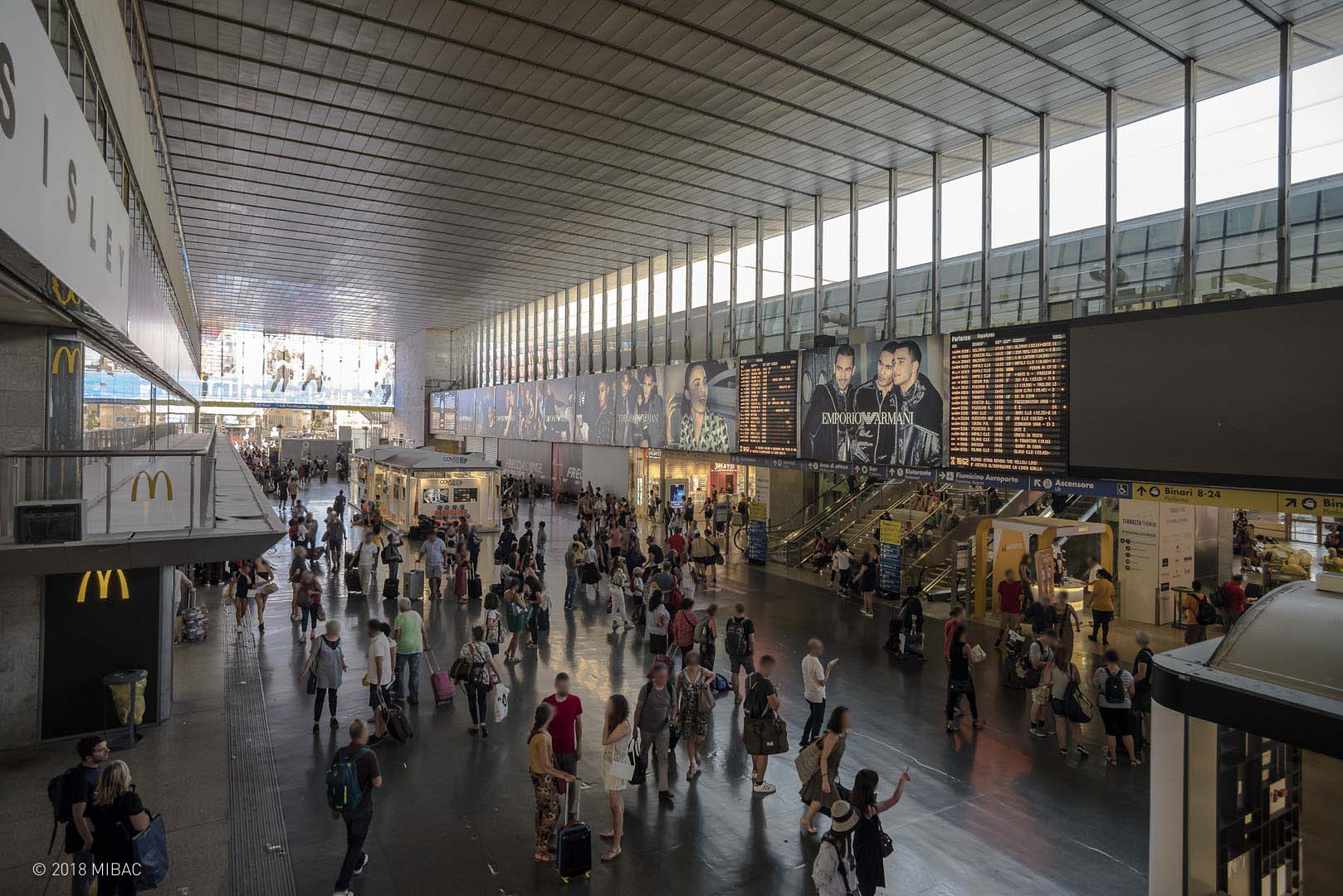 The gallery is 14 meters high and 22 meters wide, covered by thin metal beams. One side rests on the office block and the other on the top of the train canopies' terminal pillars.
Text Gianpaola Spirito
Photo Alessandro Lanzetta