Place: Rovereto (TN), Corso Bettini 43 
Authors: Mario Botta, Giulio Andreolli
Chronology: 1988 | 2002
Itinerary: Treasure hunt
Use: Museum
The MART is a museum specifically dedicated to the exhibition of contemporary art, designed by Mario Botta at the end of the 1980s and completed at the beginning of the new millennium. Almost hidden by the eighteenth-century palaces along the elegant avenue that leads from the historic center to the public gardens, the complex is set between the mountain slopes and the urban fabric as a solid building, clearly defined on the outside and flexible inside.
The circular courtyard at the Museum entrance is partially covered with a velarium supported by a network of half-moon beams that leave an open eye on the central fountain; an empty space, like a plaza, connects the accesses to the different places of the cultural centre (the Civic Library, the Museum foyer and bookshop, a large Auditorium, and the Historic Archive).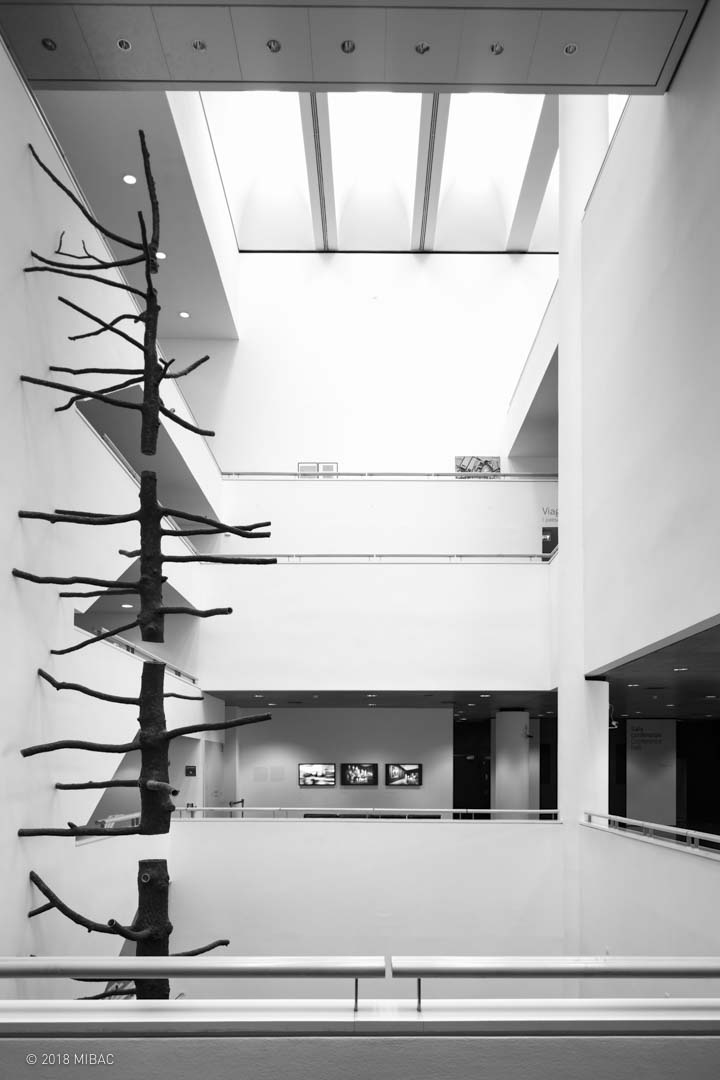 The vertical cut next to the twin staircases crosses all the museum levels: from the basement (where the Archive resides) to the roof illuminated from above, cutting through the foyer on the ground floor and the two upper levels dedicated to temporary and permanent exhibitions.
The museum's roof consists of a system of box skylights, which can be darkened according to the specific display requirements of temporary exhibitions on the second floor.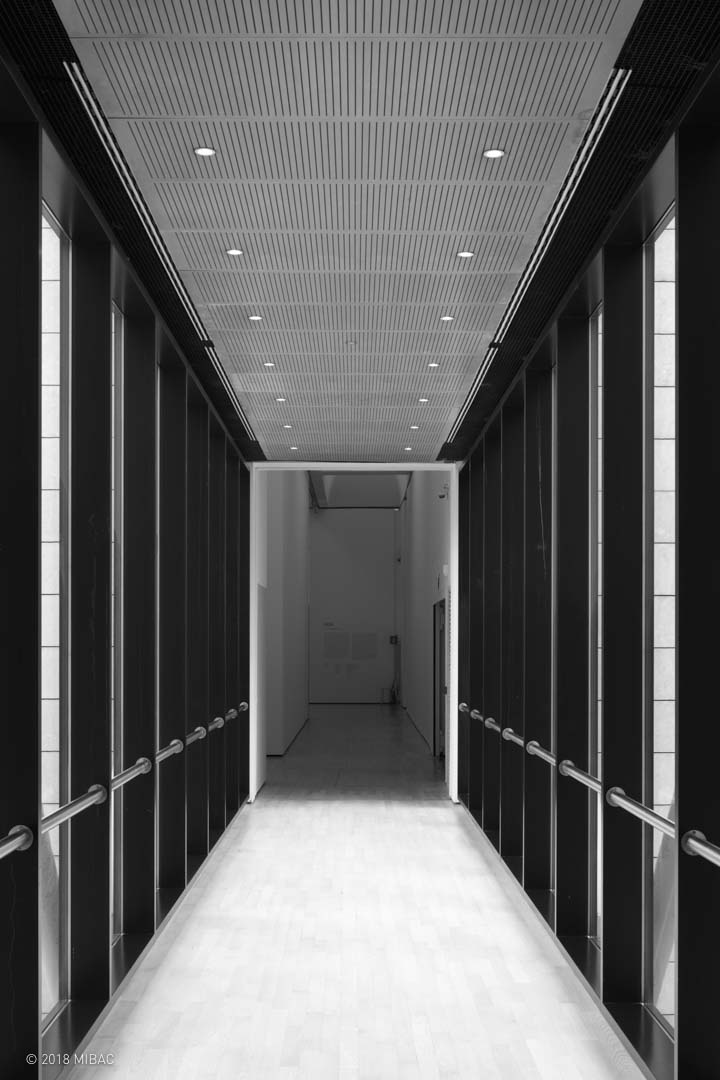 A ring-shaped walkway and the stairs were placed between the exhibition spaces and the façade overlooking the courtyard. A covered passage connects the two wings of the complex, facing the entrance road and the central plaza.
The hanging garden on the mountain side is also used for displaying sculptures. Patios and skylights illuminate the space between the new part and the pre-existing section, which also hosts the Library reading room.
Text by Francesca Castelli
Photos by Marco Introini