Place: Rome, Largo dei martiri delle Fosse Ardeatine
Authors: Nello Aprile, Cino Calcaprina, Aldo Cardelli, Mario Fiorentino, Giuseppe Perugini; Mirko Basadella, Francesco Coccia (sculptures)
Chronology: 1944 | 1951
Itinerary: Architecture for the community
Use: Commemorative monuments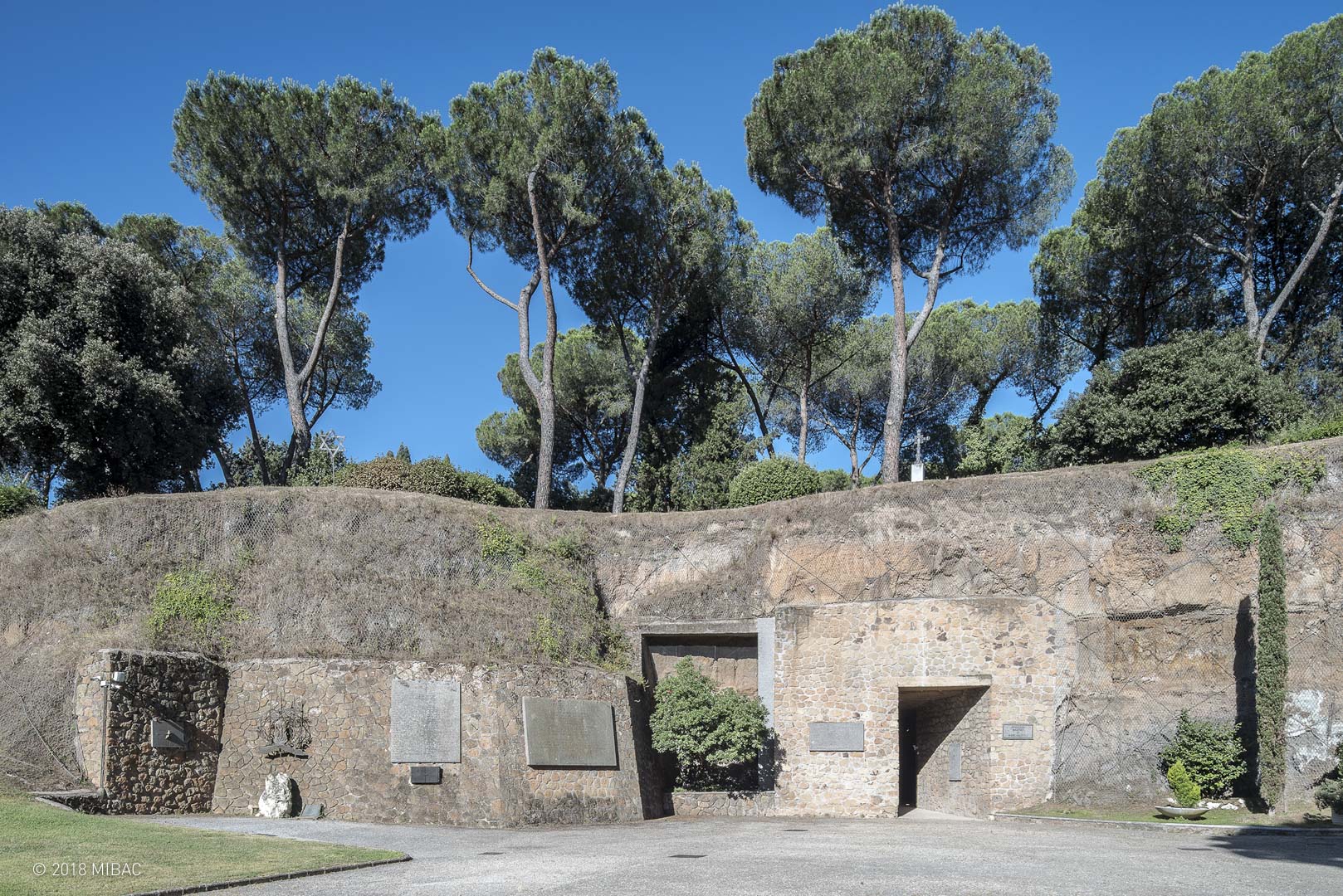 In September 1944, the City of Rome announced a national competition for a monument commemorating the victims of the Nazis' slaughter of 335 Roman civilians and soldiers, on March 24th of the same year, in a quarry called Fosse Ardeatine; the monument would be built in that same place. Among the twelve participants, four were selected and passed to the second phase. At the end of 1946, the groups of Mario Fiorentino and Giuseppe Perugini were declared winners ex aequo and designed the final project together. The monument consists of three parts in sequence: the caves, the path and the sacrarium. The path connects the caves, where the massacre took place, to the sacrarium.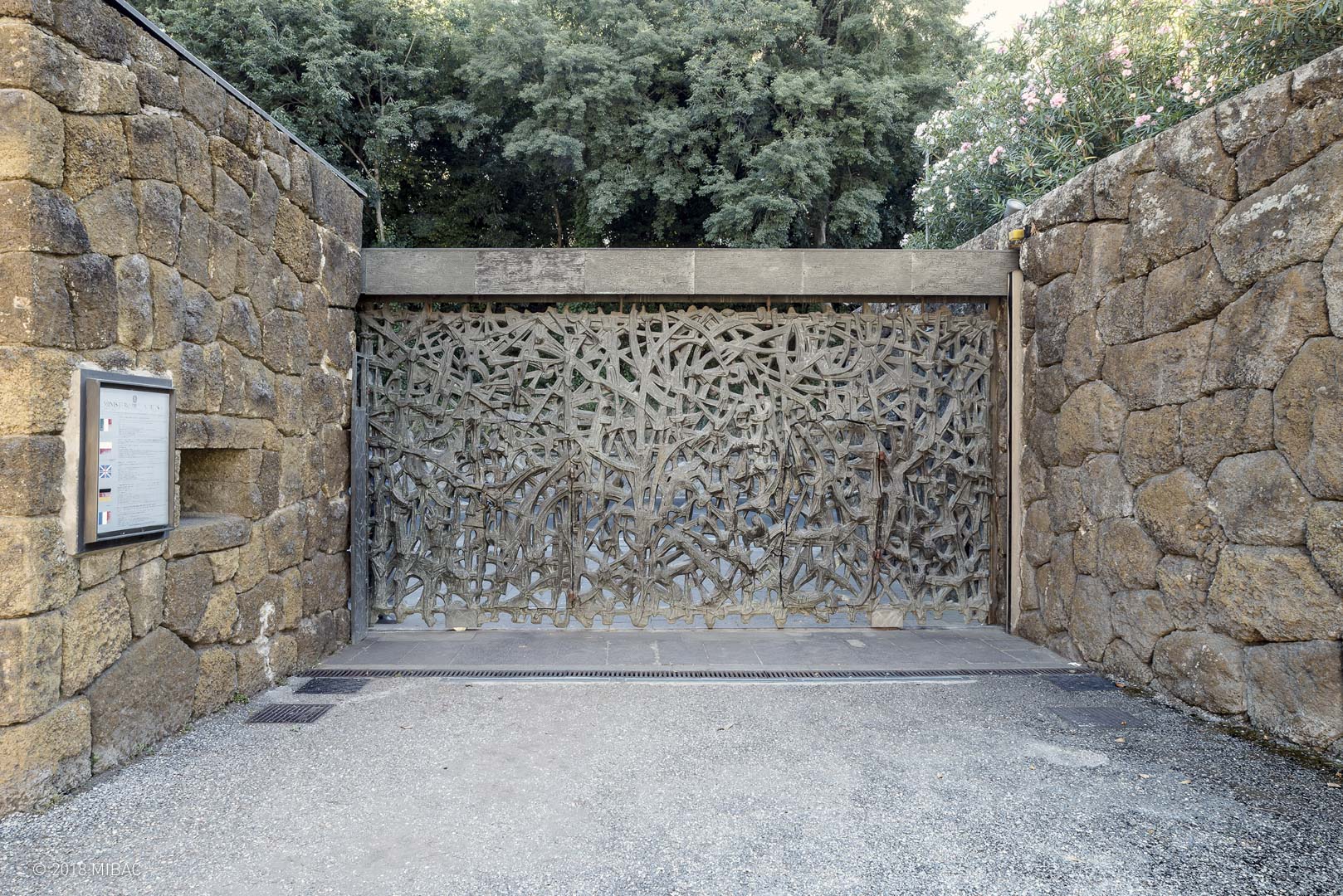 The area is surrounded by a rustic stone spur wall; on the outside it forms a small entrance opening for sculptor Mirko Basadella's gate representing a tangle of thorns. Past the gate, you find yourself in a flint-paved open space, faced by the quarry's consolidation wall in which an opening allows access to the massacre site.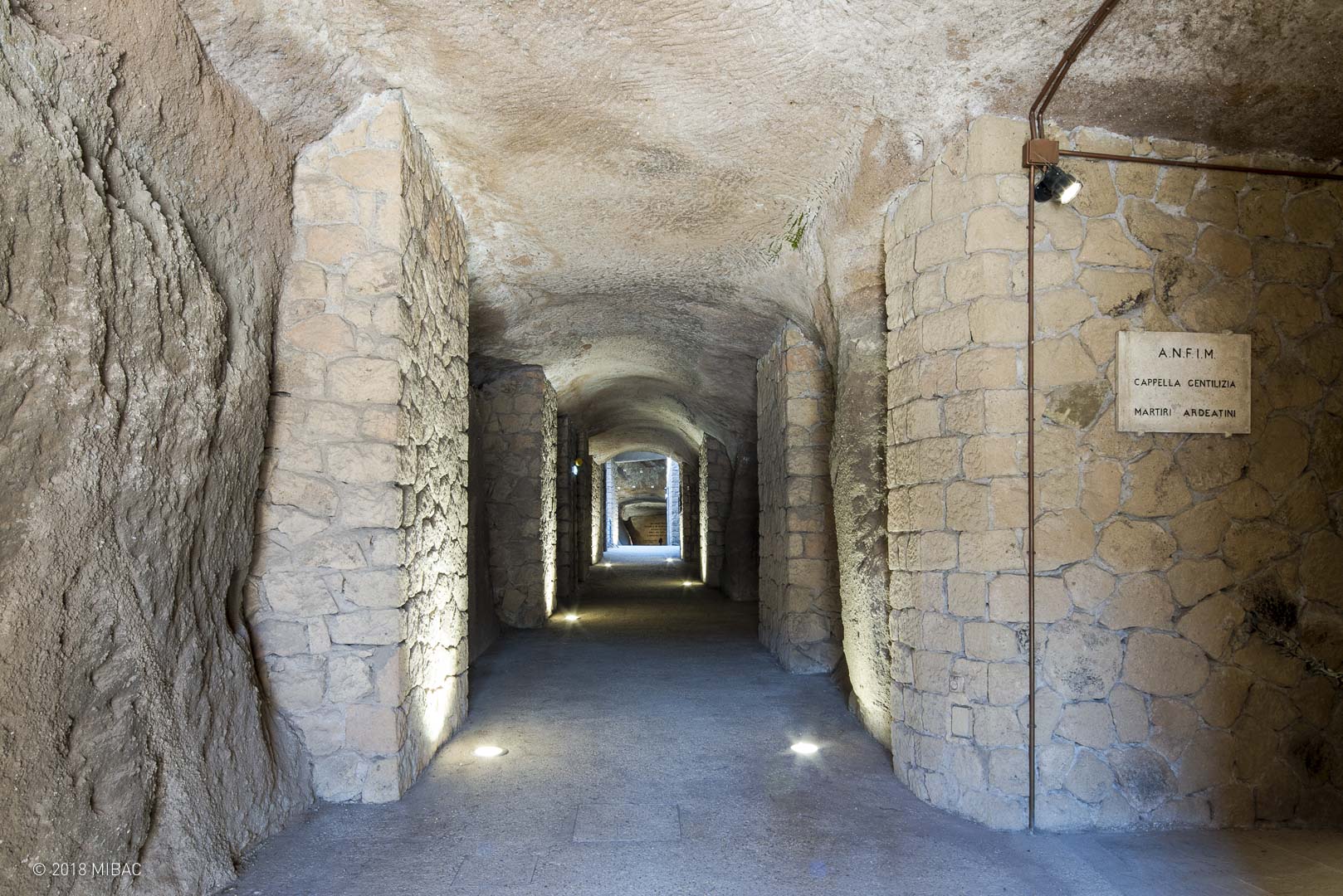 The quarry galleries' walls have been consolidated, giving the visitor the same dramatic experience as the victims.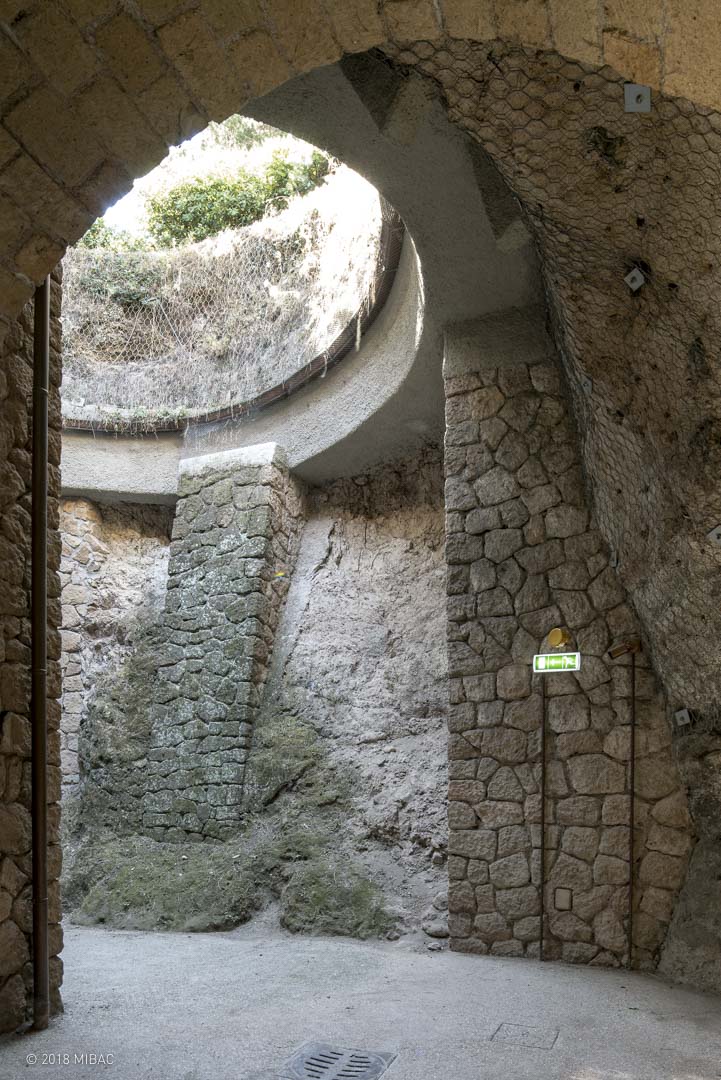 In two points of the path, the galleries' darkness is interrupted: two gaps in the tuff vaults opened by Nazi mines permit the light to penetrate from above and allow the visitor to regain the view of the external landscape.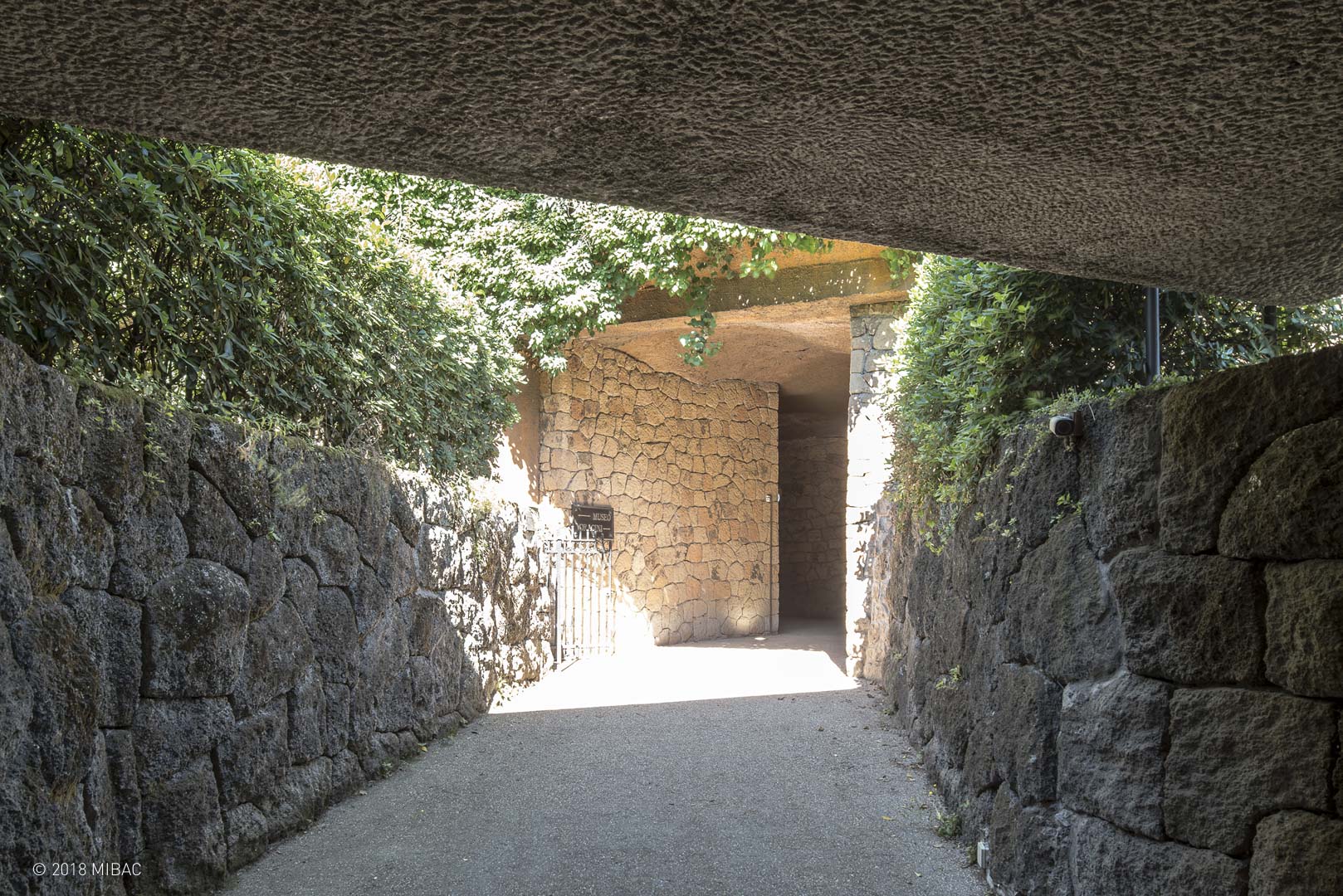 Past the massacre site, a second gallery, which ends by transforming into an open air path, leads to the sacrarium.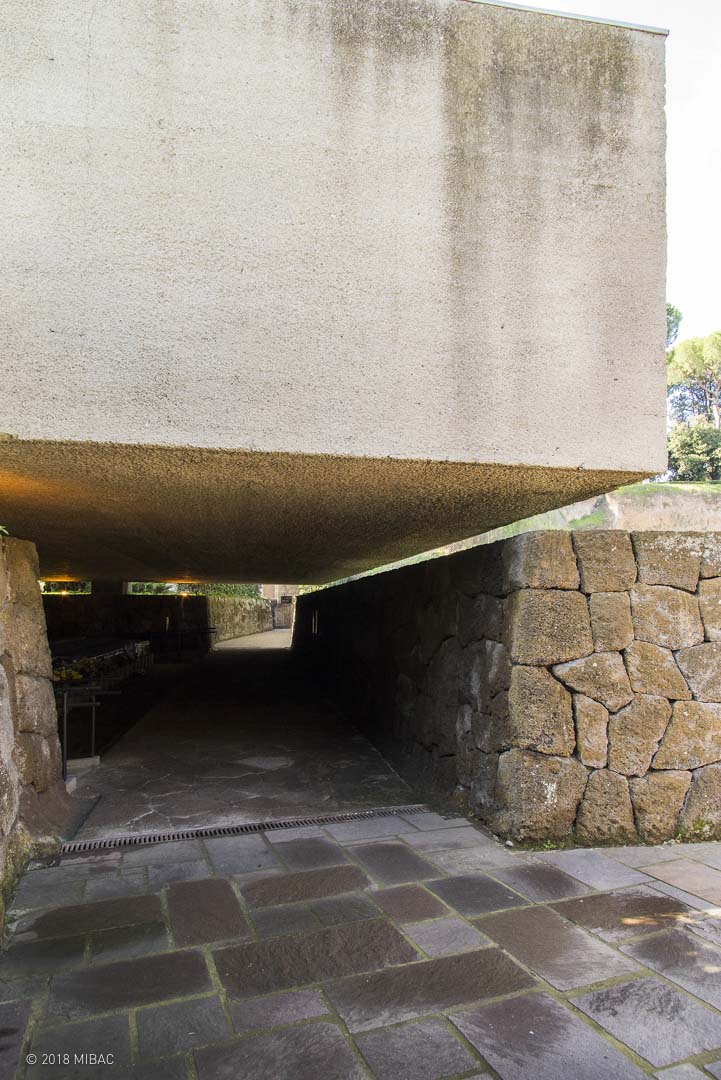 The sacrarium is the burial site. It consists of an environment of 25×50 meters, dug two meters into the ground and covered by an imposing cuboid of 25X50X3.55 meters, evoking a huge tombstone, which rests on six concrete pillars to form a thin light slot that separates the two parts.
The floor and the walls of the sacrarium are made of split quarry spur stone.
The burials are within an excavation in the ground, covered by the large slab with a slightly curved ceiling that slightly reduces the effect of compressed space and at the same time gives the impression of a looming weight.
The monument is completed by Francesco Coccia's sculptural group rising from the boundary wall and easily visible from the inside and outside.
Text Gianpaola Spirito

Photos by Alessandro Lanzetta