Place: Fiumicino, via Portuense
Authors: Alessandro Anselmi, Maurizio Castelli, Pia Pascalino, Natale Russo
Chronology: 1995 | 2002
Itinerary:  Architecture for the community
Use: Public building
In 1992, Fiumicino, up to then a District of Rome, became an autonomous municipality and needed its own town hall. It is located at the city center's entrance, in the former railway station area, along Via Portuense and at the side of the Pio-Clementino canal. The Town Hall is configured as a surface that, starting from the street, bends and tilts to create a public square.
From the highest altitude the river and the surrounding landscape can be seen.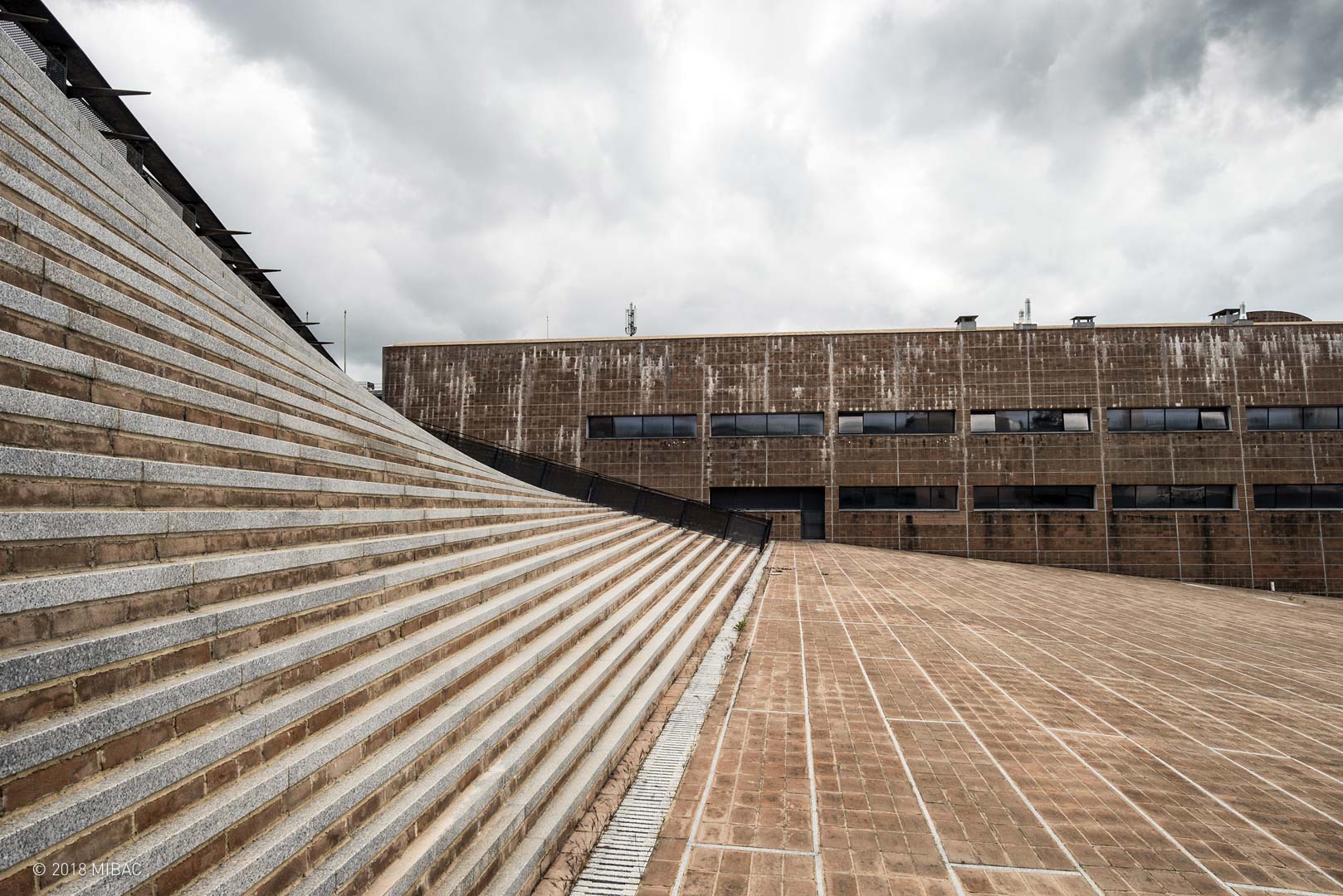 The reinforced concrete surface, entirely covered with bricks, defines the public space's inclined plane. The two office building façades are then raised vertically. The latter are characterized by a regular sequence of horizontal ribbon windows. The surface bends again to become a roof.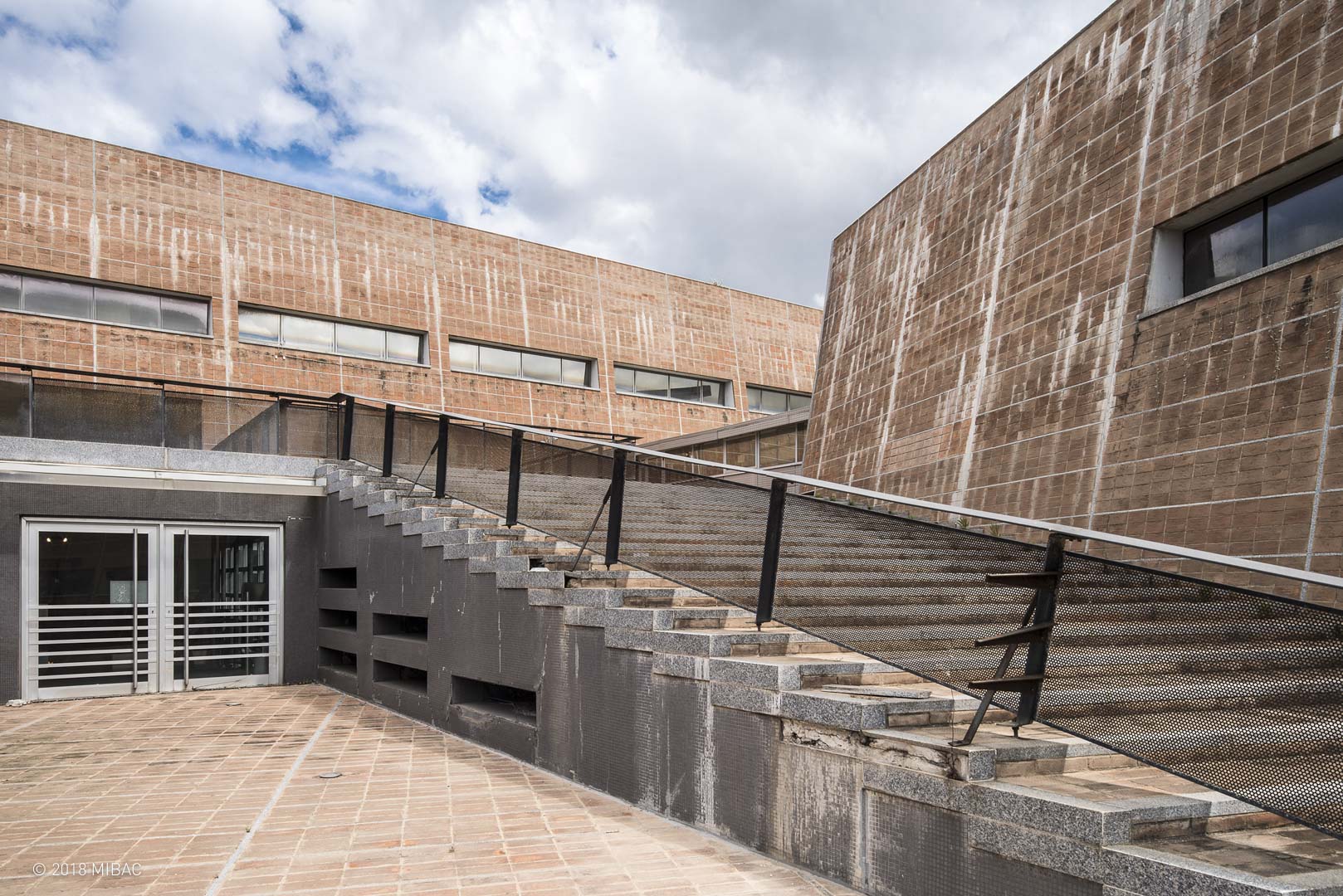 The building is accessed directly from the public square through a cut where it becomes a staircase. This staircase allows reaching a higher altitude with a scenic view of the surrounding landscape. The staircase holds beneath it the Council Chamber, requiring greater internal height.
The offices gravitate around a double-height atrium, connected through a metal staircase to the access level of the public square and urban parking lot.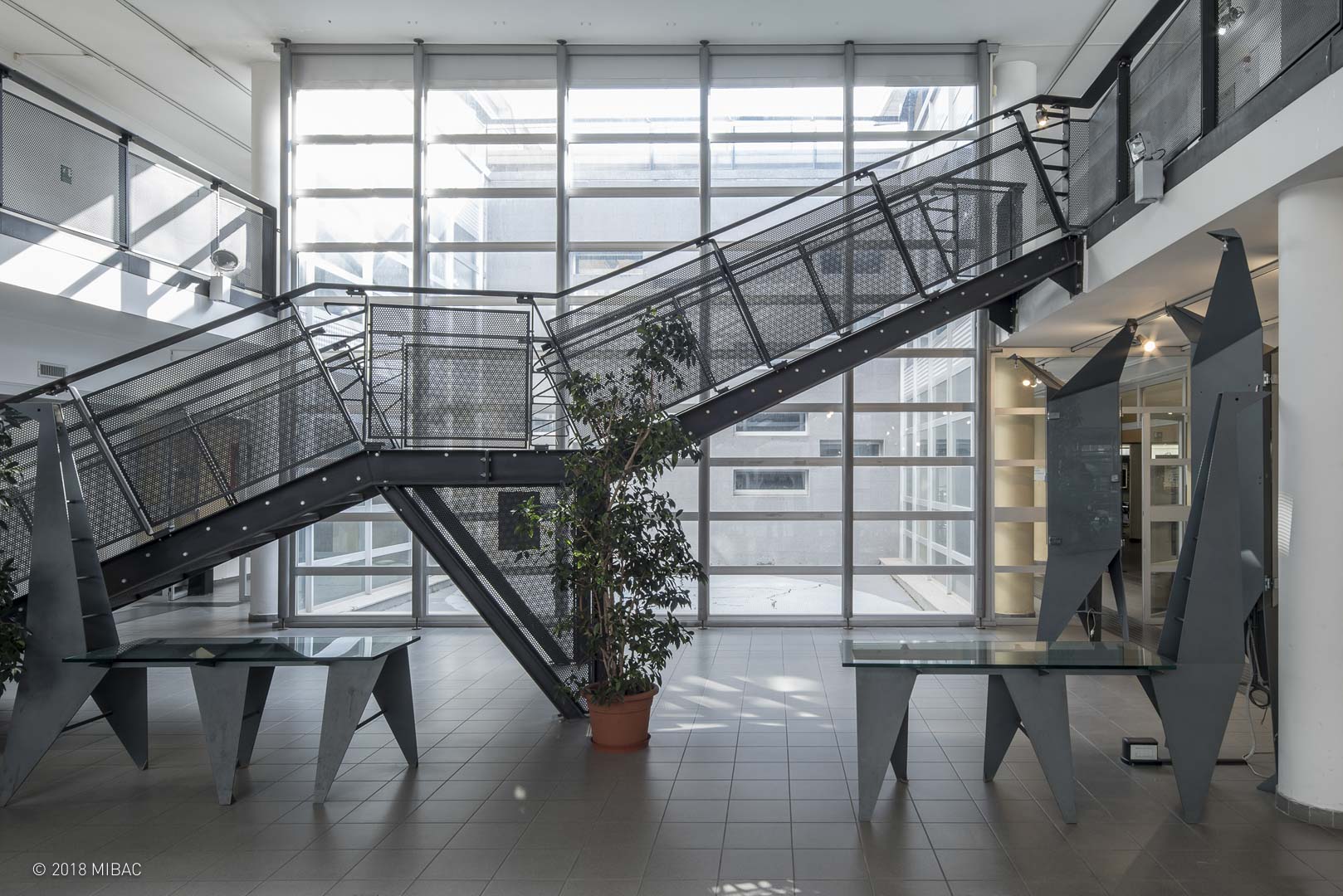 The atrium is very bright, as it is surrounded by two patios inserted in the upper part of the roof.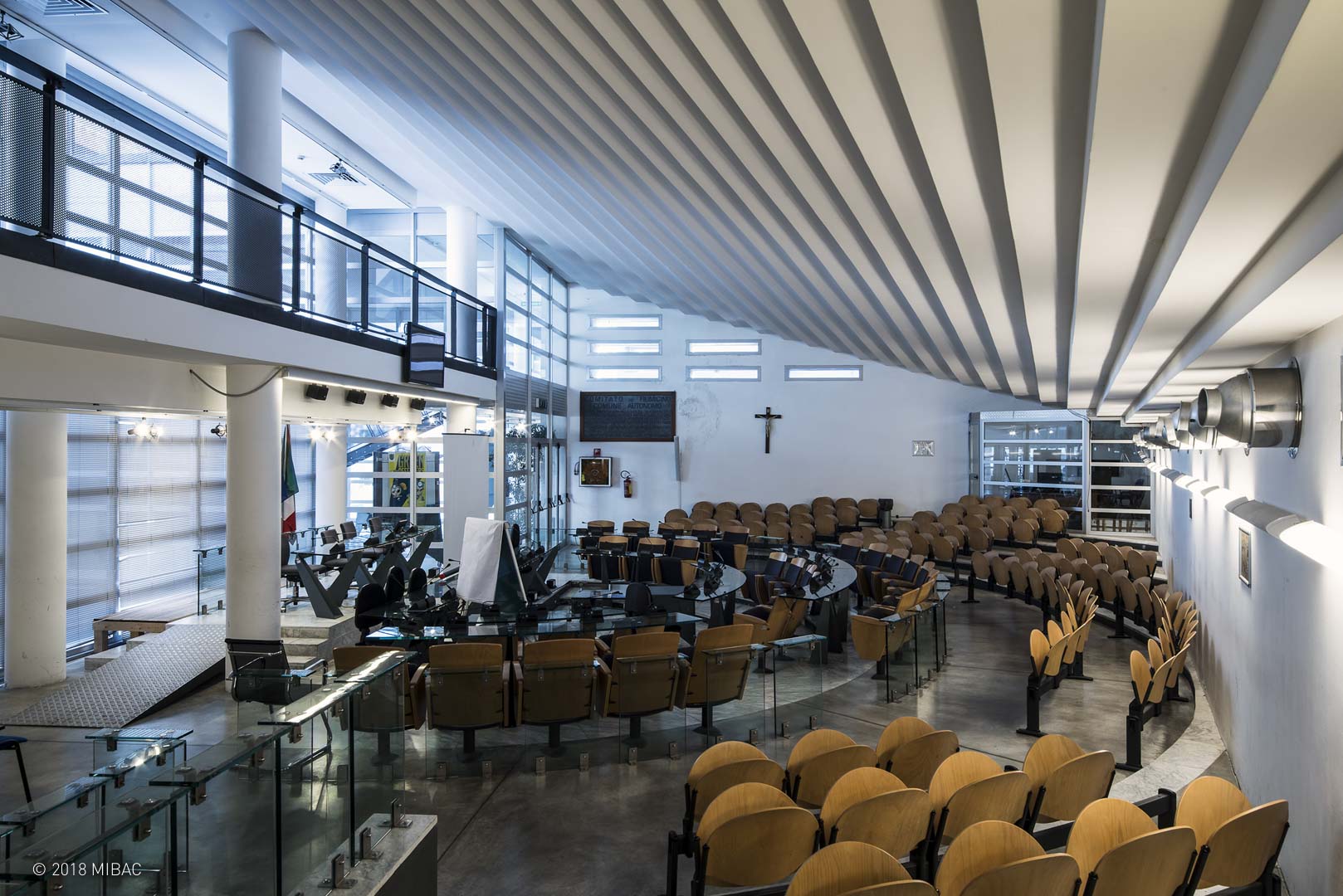 The Council Chamber is located under the steps that articulate the upper public square. It is luminous, thanks to the presence of the patios.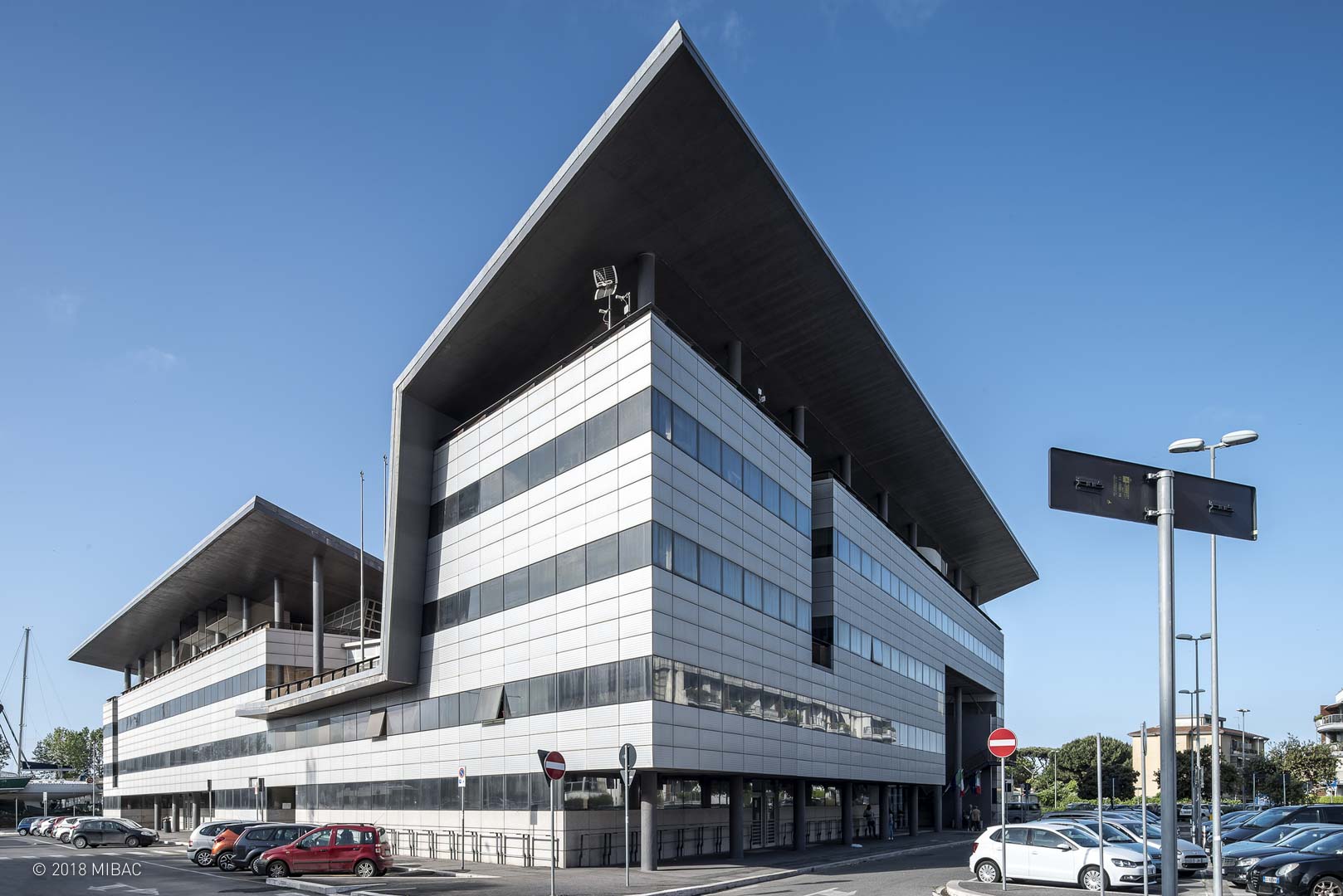 The offices are located in the two L-shaped structures that limit the area to the north and east: the one to the north is a four-storey building, while the one to the east consists of three levels. Both elevations, opposite to those defined by the brick surface, are characterized by alternating glass and aluminum panels that determine a horizontal rhythm.
Text Gianpaola Spirito

Photo Alessandro Lanzetta