Place: Magreglio (CO), Passo del Ghisallo, via Adua, 1
Author: Davide Bergna
Chronology: 1997 | 2006
Itinerary:  Treasure hunt
Use: Museum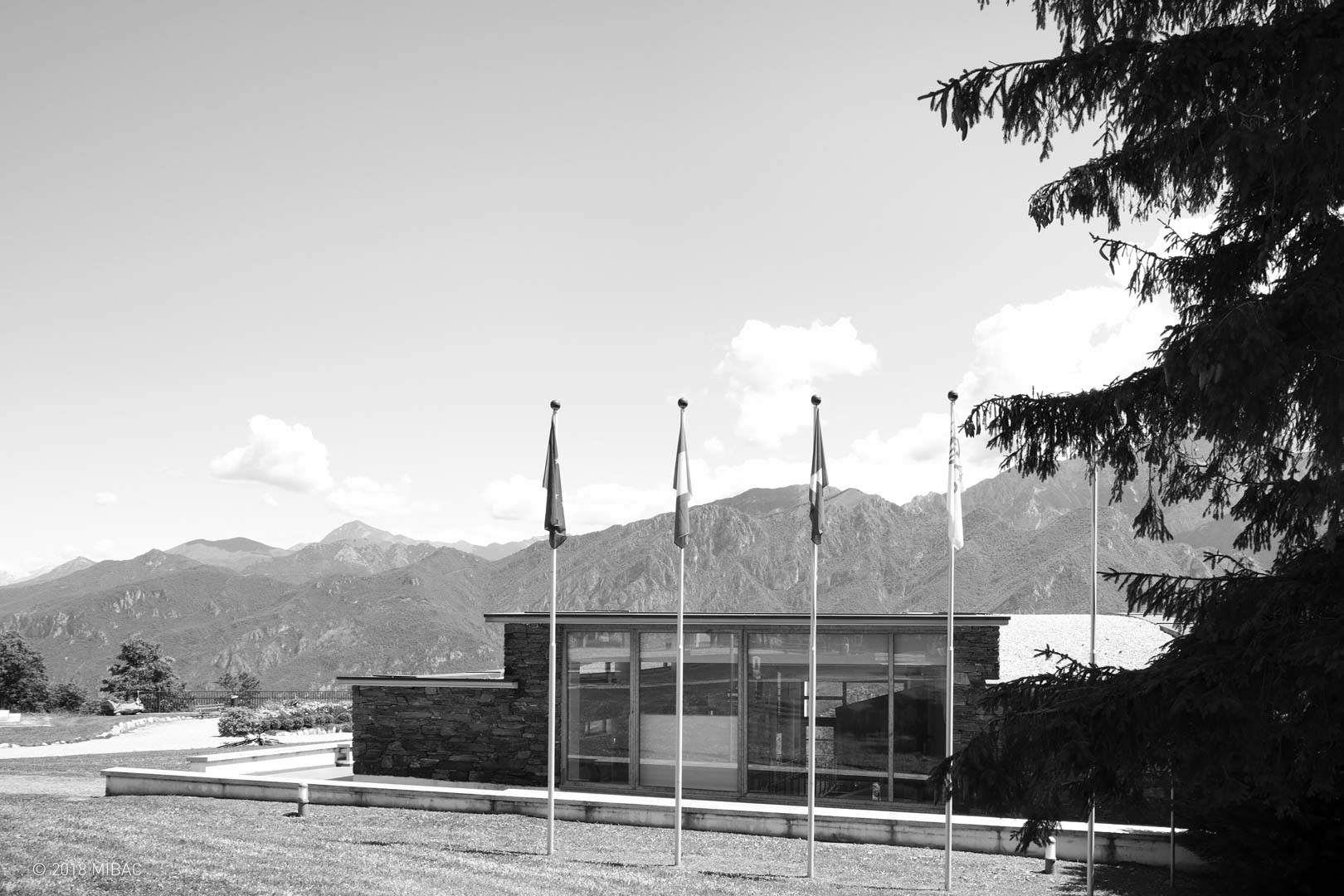 Ghisallo is a pass just over 750 m above sea level along the road that connects Asso to Bellagio, on the Lecco side of Lake Como. The climb that reaches it from the side of Bellagio is traditionally included in the Giro di Lombardia (one of the classic Italian cycling races) and has been repeatedly travelled by the Giro d'Italia. Since 1949, the Madonna del Ghisallo has been known as the Patron saint of cyclists. A small church dedicated to her is located at the pass. The Museo del Ciclismo (Cycling Museum) is next to the sanctuary in a panoramic position on a small lookout.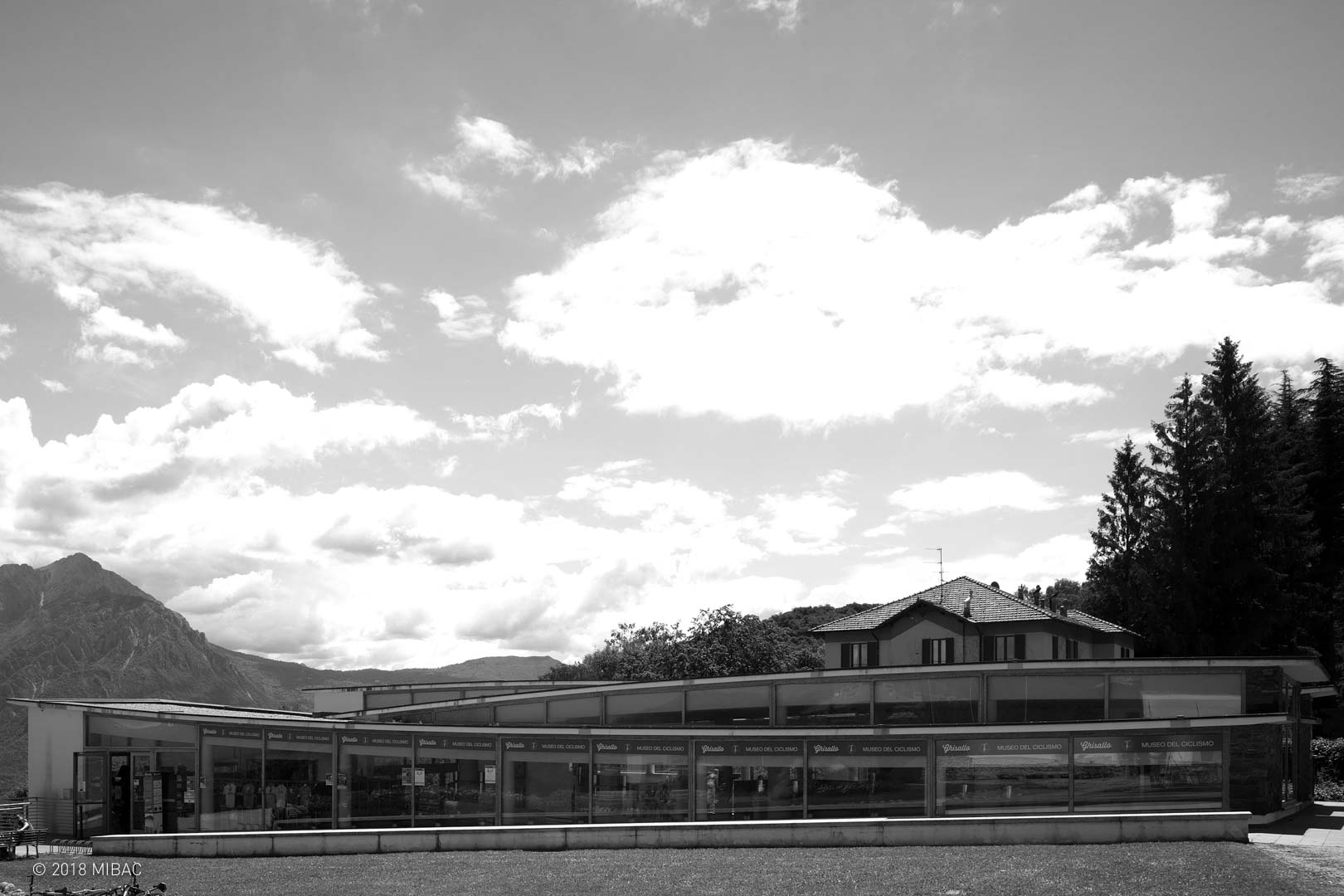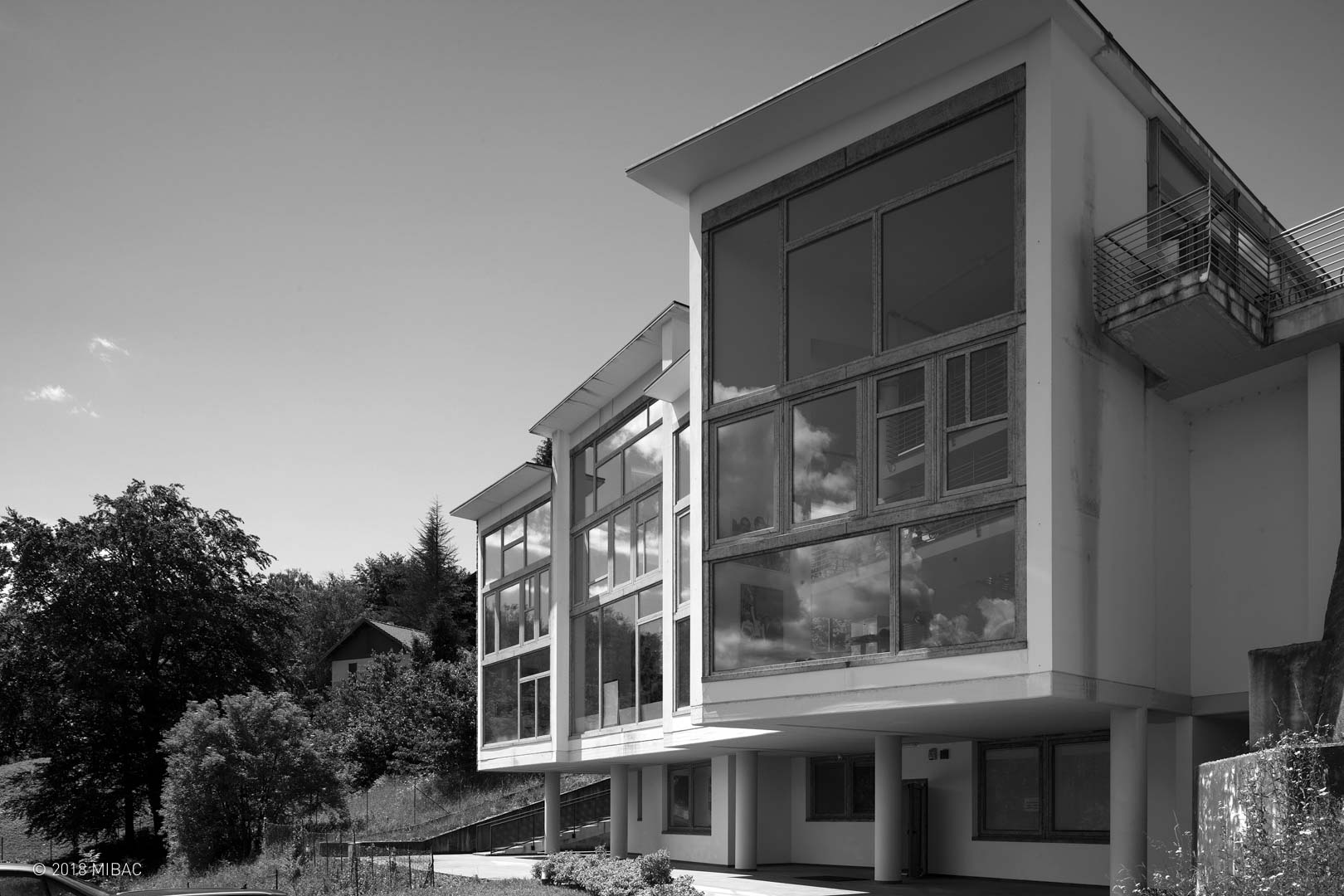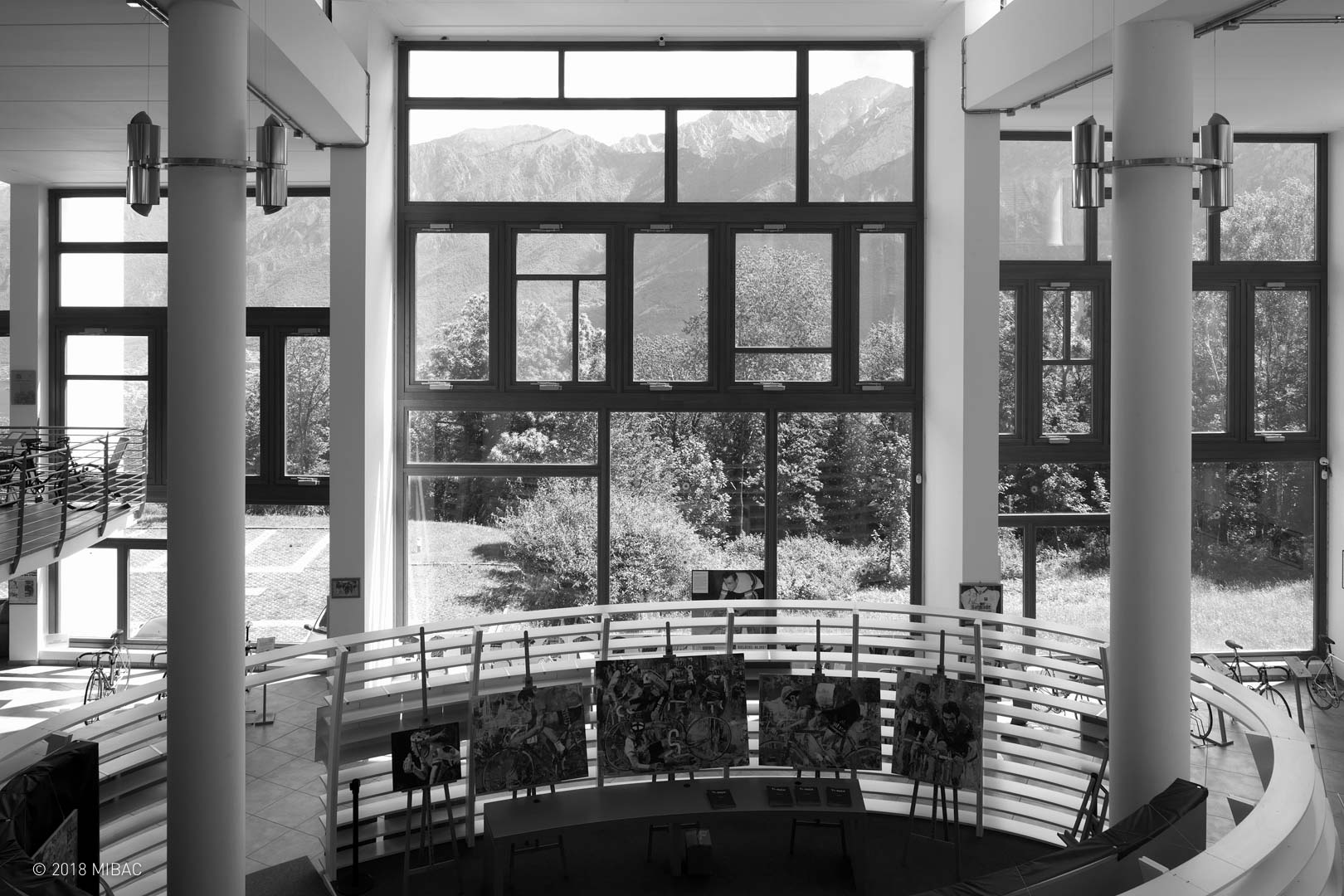 The Museum building is characterized by a volume consisting of four elements with a trapezoidal plan of different heights. They are characterized by wavy roofs offset from each other that allow light to penetrate generously inside. The four ends facing the panorama are entirely made up of windows and offer a beautiful view of the mountains that surround Lecco. The museum is on three levels that define a continuous space, articulated and gathered around a central void.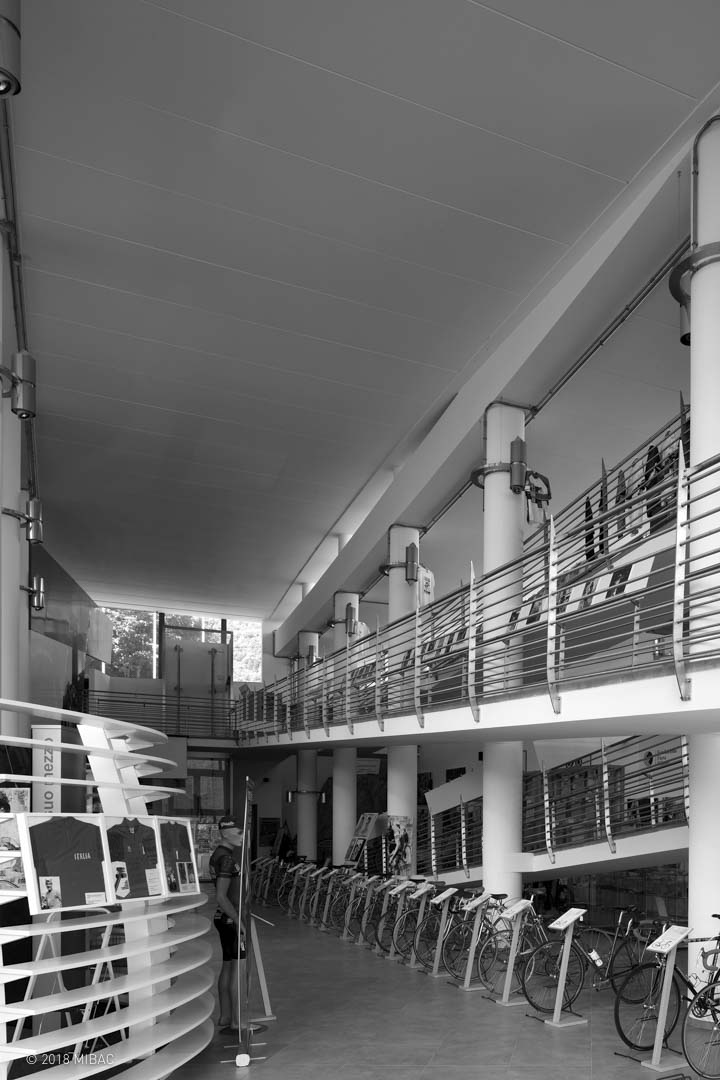 The museum is dedicated to cycling in its sporting dimension and amateur dimension and in everyday life. It reconstructs the history of one of the most widespread and important social practices of Italy also through the large amount of donations made to the sanctuary by sports clubs and champions of all ages. These include the bicycles used by Gino Bartali, Fausto Coppi, Francesco Moser and Eddie Merckx on the occasion of their most important victories or the jerseys in pink (Giro d'Italia), yellow (Tour de France) and rainbow (World Championships) worn by the most famous practitioners of what remains one of the most popular and loved sports.
Text by Francesca Castelli
Photos by Marco Introini