Place: Milan, via Palestro, 14
Author: Ignazio Gardella
Chronology: 1947 | 1954 (realization); 1979 (restoration and extention); 1993 | 1996 (reconstruction)
Itinerary: Treasure hunt
Use: Exhibition pavilion
In 1947, the City of Milan chose the Villa Reale's former stables, destroyed by the 1943 bombings, as the place for constructing a pavilion for twentieth century art collections. An animated debate took place between those who proposed to rebuild the stables and those who advocated the construction of a new building. In December 1947, the municipality commissioned Ignazio Gardella to perform the project, which was carried out in 1954. In 1993, a bomb attack destroyed the pavilion, which was then rebuilt by Gardella in 1996.
Gardella chose to preserve the former stables' perimeter wall as a street front, reusing the pre-existing structures as an entrance and basing the new pavilion's design on the trapezoidal plan of the destroyed building. The new pavilion is characterized by the vertical sequence of the metal pillars and by its articulation in two horizontal bands: the lower one is glazed, while the upper one is covered in terracotta, painted in plum red enamel and featuring a superimposed sliding grill at the center.
The interior is extremely flexible, a continuous space articulated through small variations in height, mobile partitions, and different types of lighting. The main space is a room of 600 square meters, placed at +1.00 meter above the entrance. It can be fragmented into five hexagonal rooms using movable walls. These rooms were destined to exhibit pictorial works and are illuminated from above by skylights screened by a false ceiling of white metal blades.
The sculptures are housed in a rectangular room that runs along the windows facing the park. Natural light enters from the front and illuminates the sculptures laterally, enhancing their plasticity. The roof of this 3.5-meter-high space is flat in the center and presents two sloping pitches on the sides.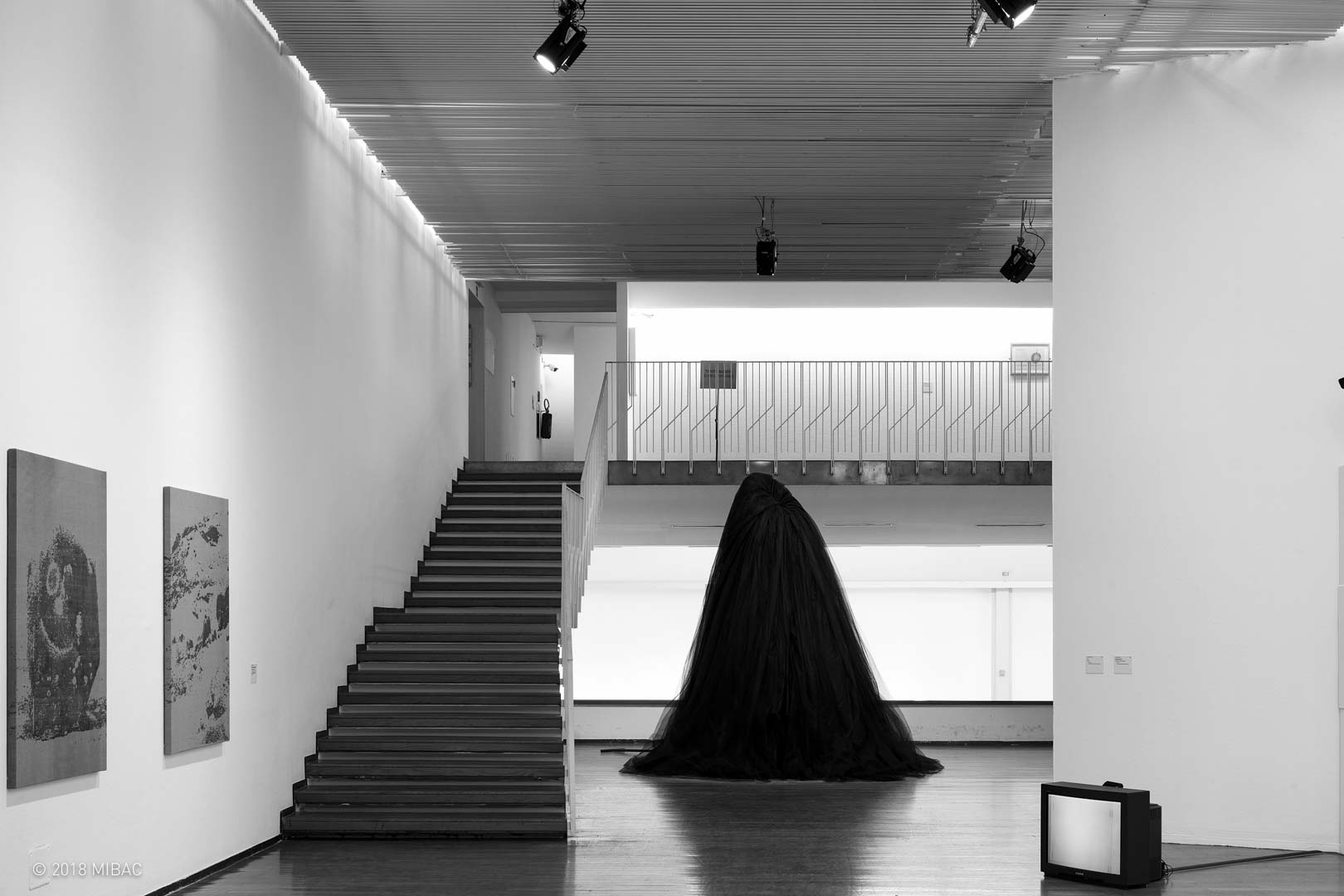 A stairway leads to the upper level, where a long balcony and another room, artificially lit from above, were used for displaying drawings, prints and small objects. Since 1979, when the PAC reopened after a long period of closure for restoration, it has been used for temporary exhibitions. Because of that, Gardella's intended correspondence between spaces and works to be exhibited is sometimes no longer respected.
Text Gianpaola Spirito
Photos by Marco Introini