Place: Trento, via Fersina
Author: Renato Rizzi; Maurizio Piazza (structures)
Chronology: 1984 | 2002
Itinerary: Architecture for the community
Use: Sports facility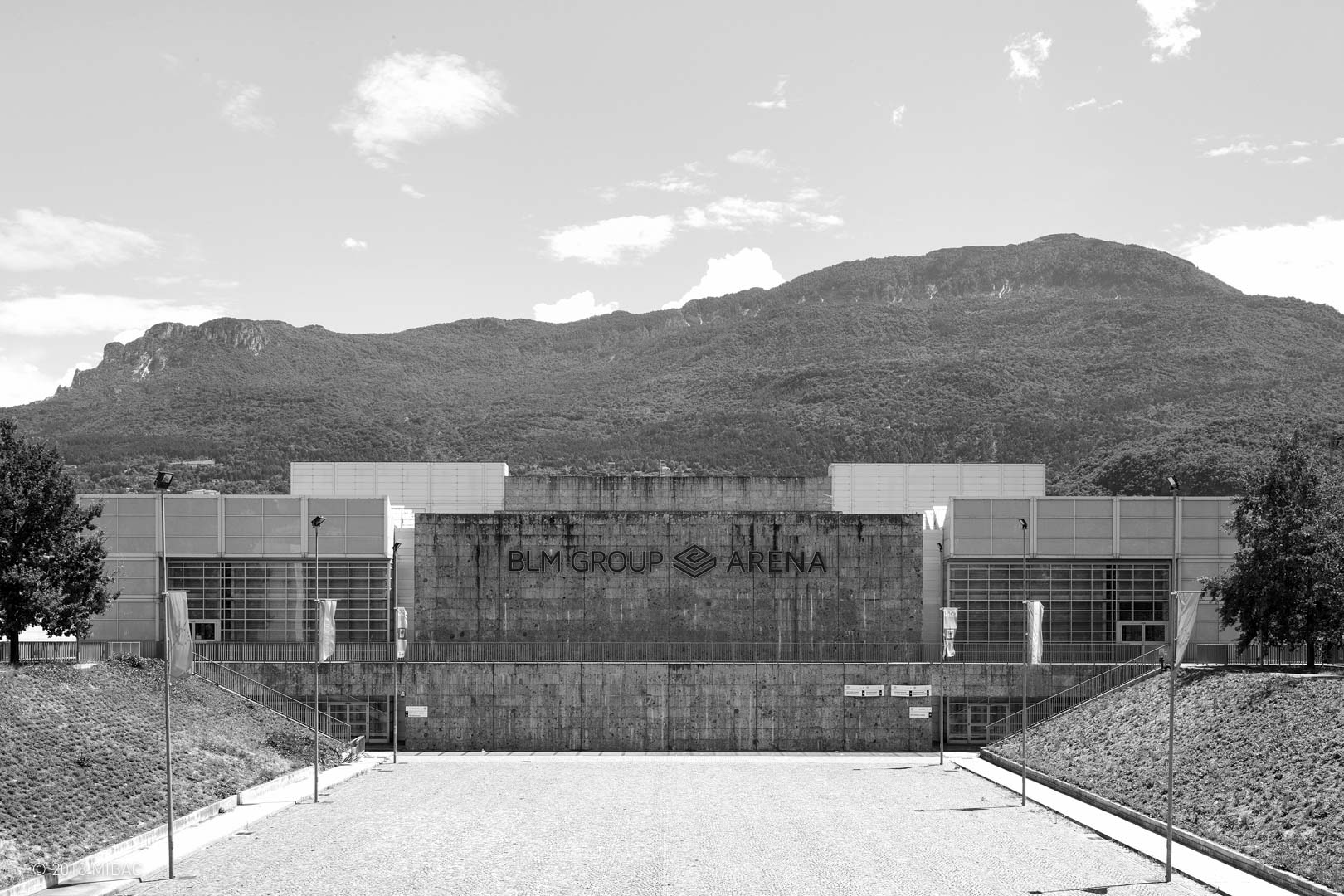 The Sports Center designed by Renato Rizzi, with the support of Maurizio Piazza, is located on Trento's southern periphery and, with its rectangular geometry, redefines the boundaries between urban and natural space.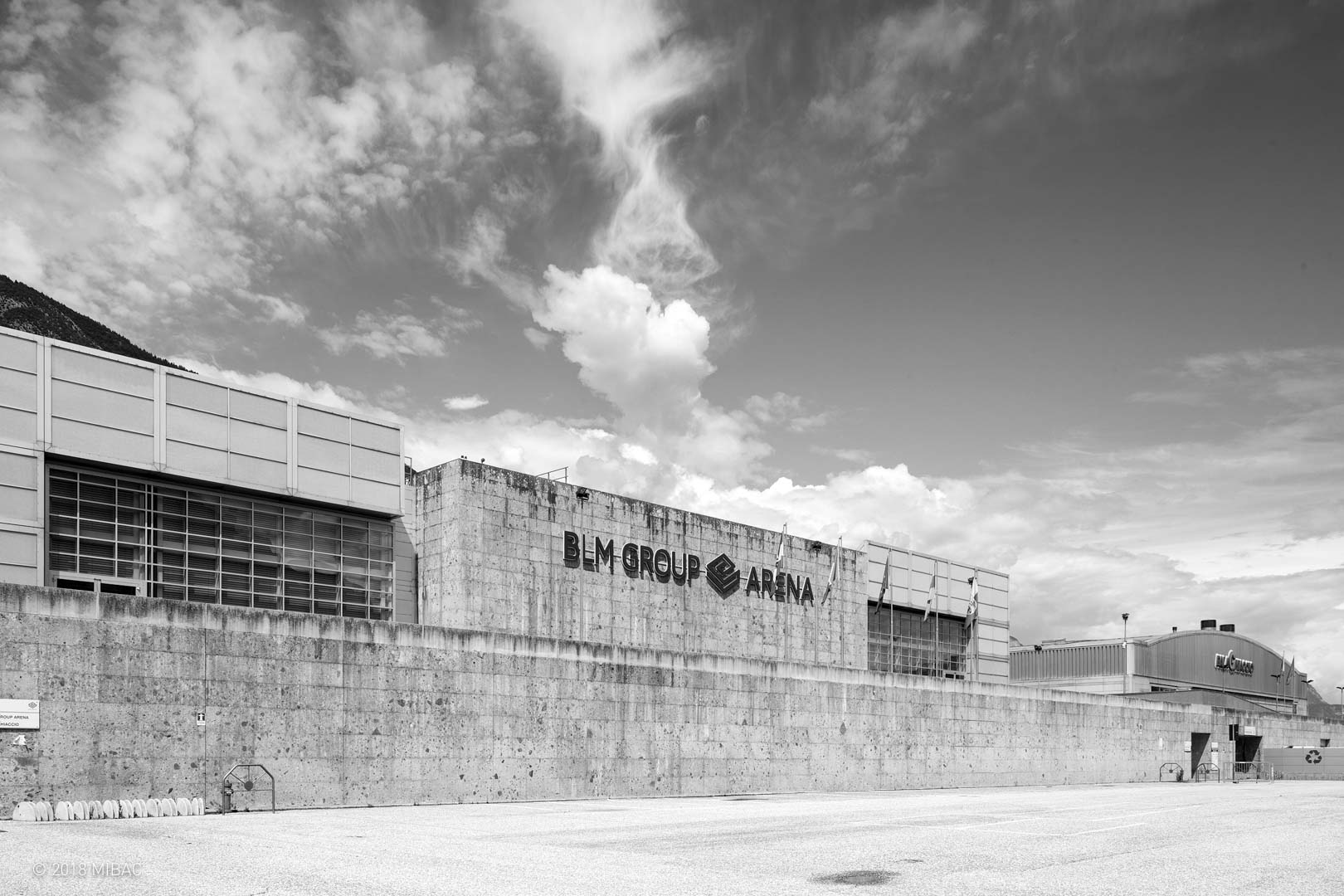 The two external bands on the longer side of the rectangle have a double glass front, while the façade overlooking the internal courtyard is covered with Grès stone from Lake Iseo.
The facility has a capacity of about 4,000 seats, but is to be extended to over 5,000 seats. The volume is set off from the lot perimeter, to convey light to the lowest level.
The Sports Center declares its relationship with the landscape. The contrast between its volumes' rigorous stereometry and the mountains' natural presence in the background produces a great evocative effect.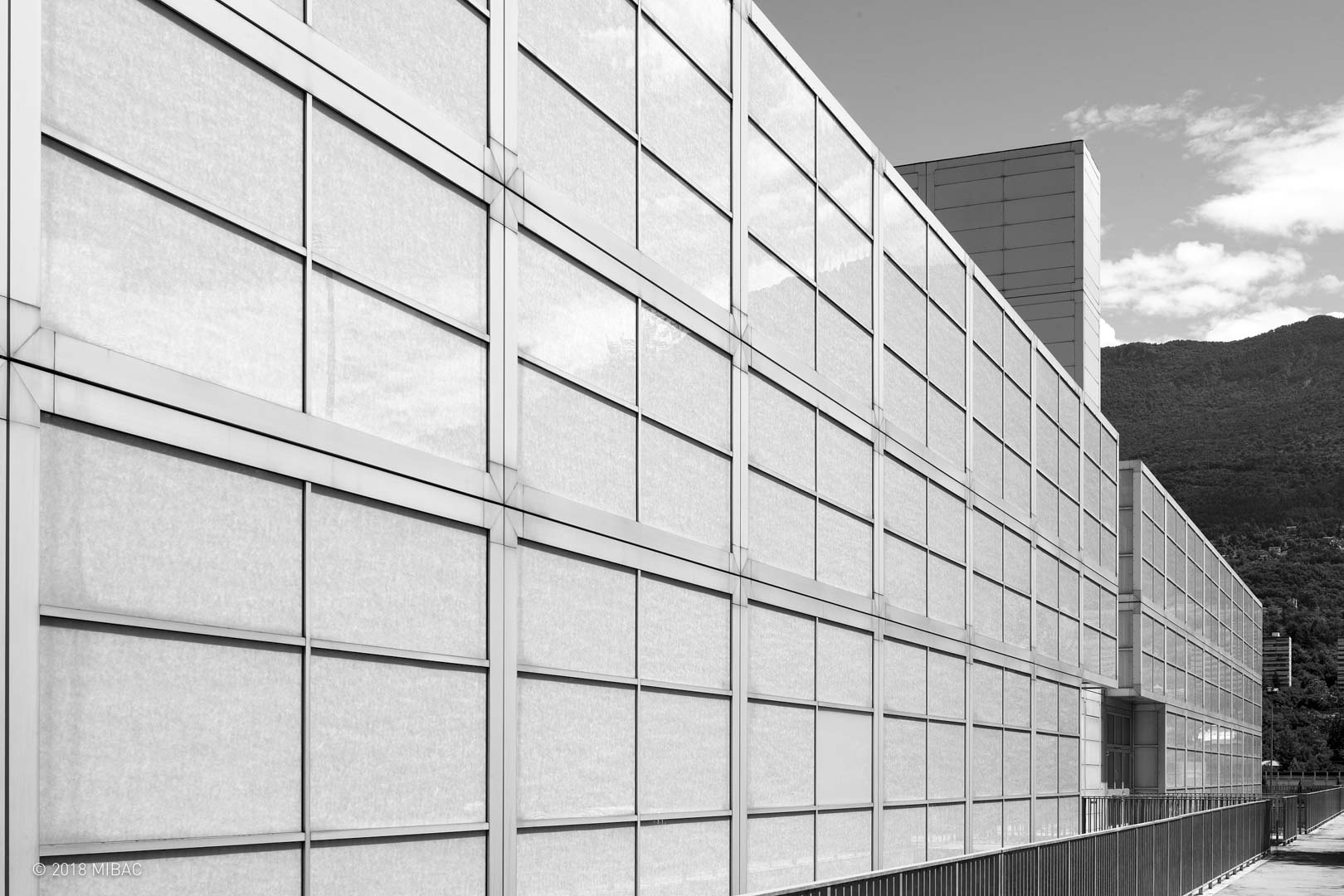 The long lateral glass facades are punctuated by the regular layout of thin metal frames, which, through opaque glass partitions, outline a refined and vibrating weaving in bas-relief.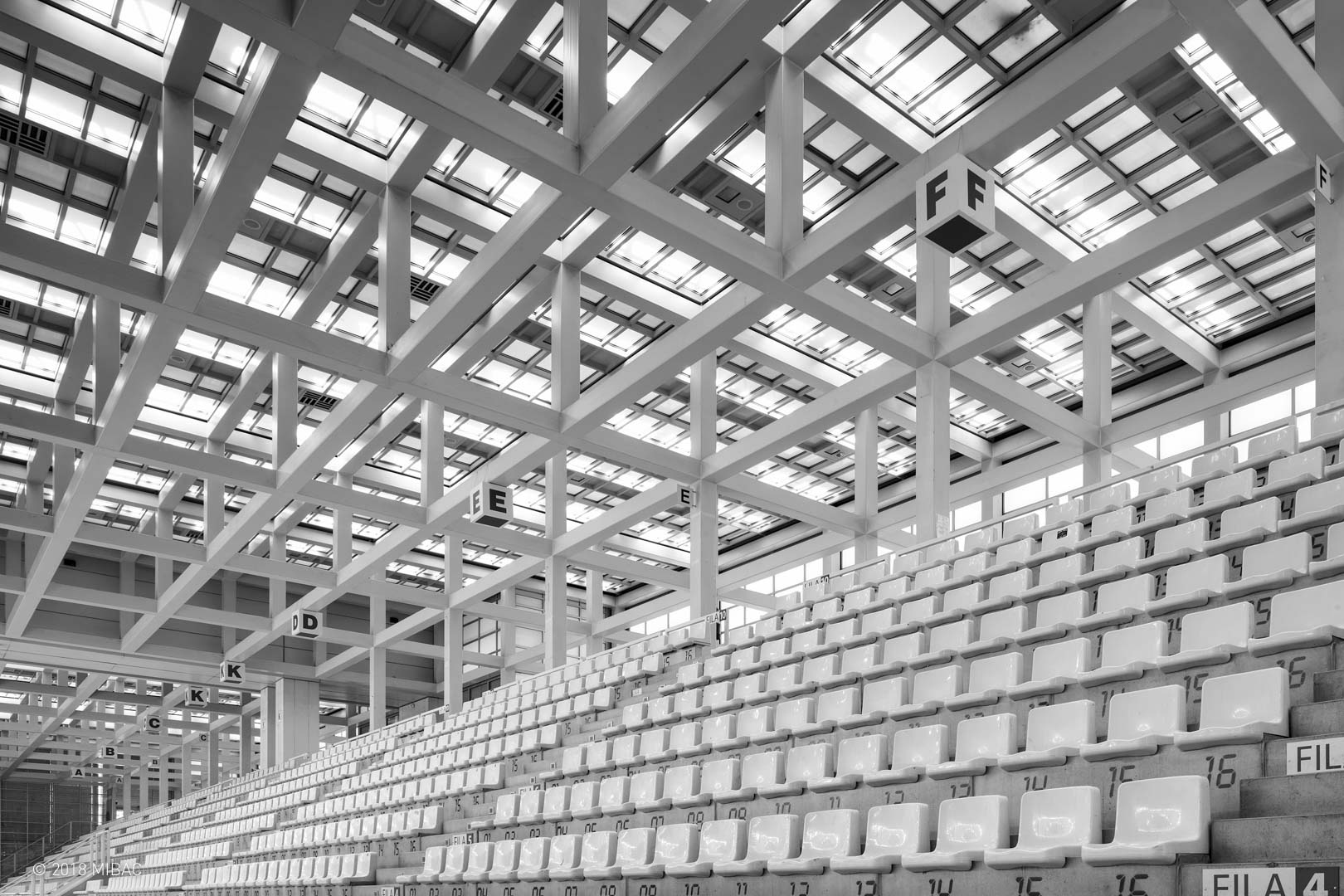 The roof extends over a single-span of about 30 meters. Above the stands, a dense network of Vierendeel beams is left visible, returning the perception of an "espace indicible" (inexpressible space), where the third dimension takes shape in a vaguely Piranesian space.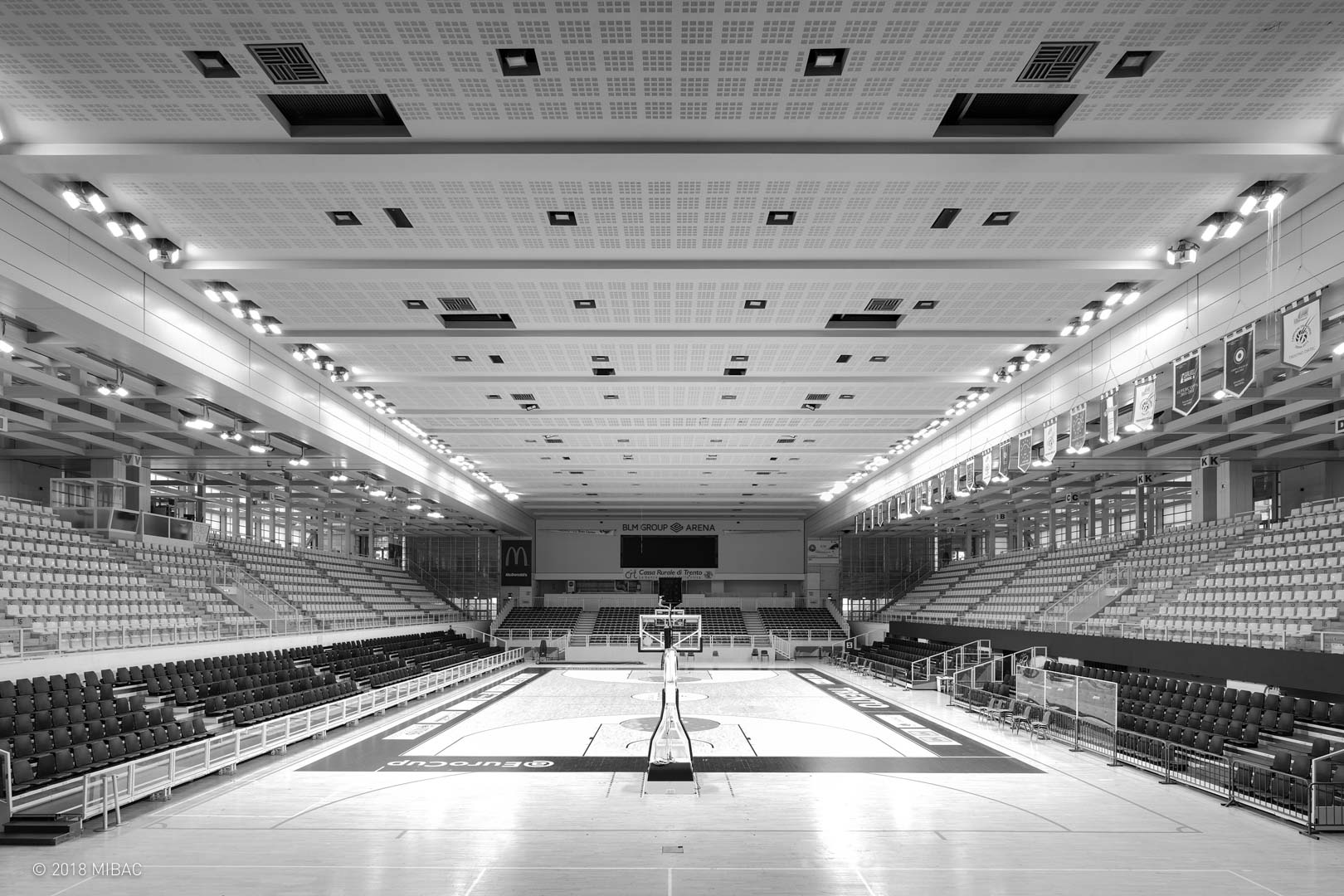 The entire building is based on a three-fold volume. Inside, three levels are superimposed: one for the audience, one for the services and one for the athletes. A double glassed envelope wraps the whole structure; between the two glass surfaces is an air space, which allows an ideal microclimate, cool in summer and insulated in winter.
Text Donatella Scatena
Photos by  Marco Introini