Place: Gibellina Nuova (TP), SP3 37
Author: Francesco Venezia
Chronology: 1980 | 1987
Itinerary: Treasure hunt
Use: Pavilion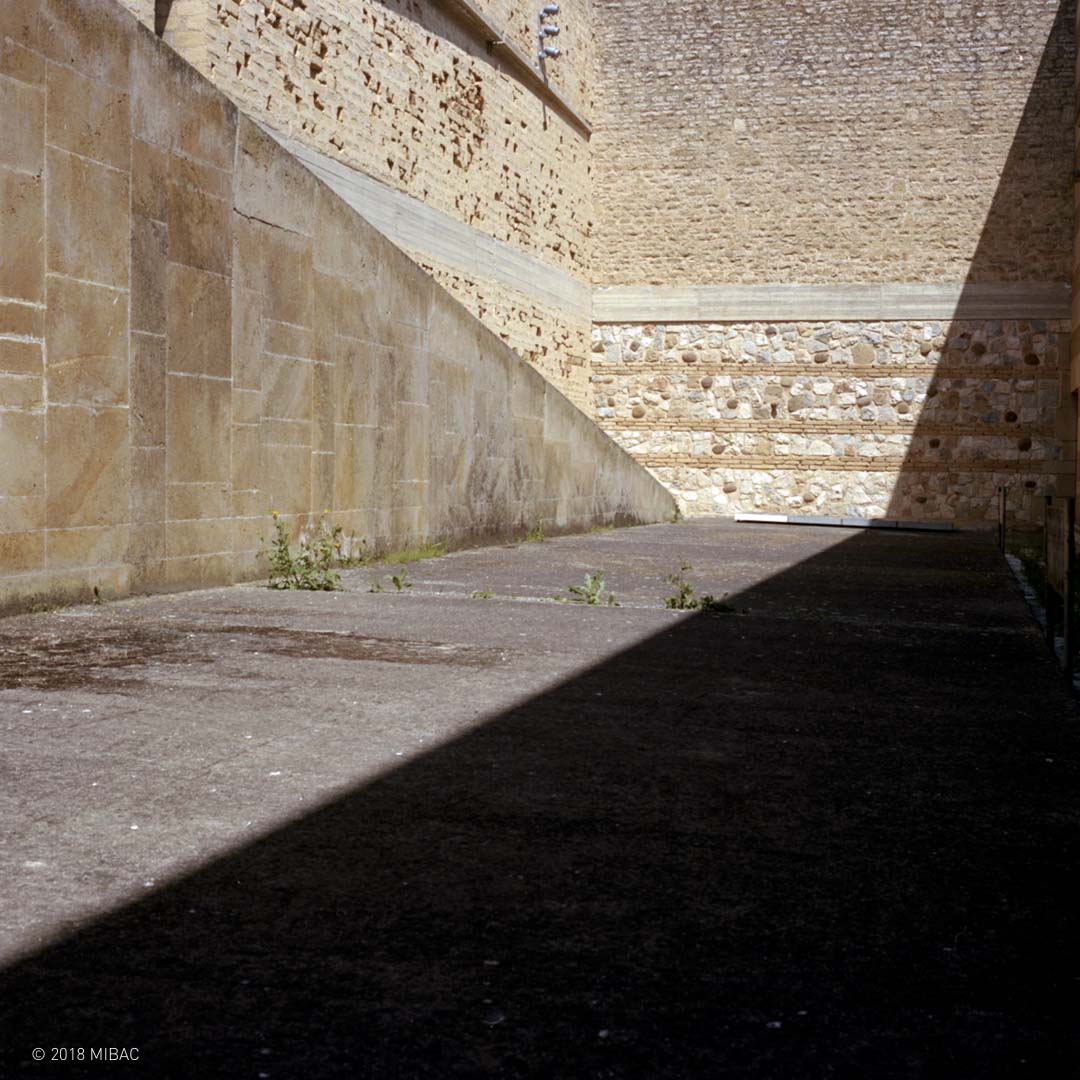 The museum is built to house the remains of the Di Lorenzo Palace, the façade of which collapsed in the 1968 earthquake. The fragment was transported to Gibellina Nuova to be reassembled inside a roofless building, in an open-air courtyard. Francesco Venezia made this choice so that the façade can be perceived from nearby, avoiding setting it in the new residential area's broad scale.
The museum is located at the edge of the new center on a small hill and, from the outside, presents itself as a closed cuboid, with the exception of a single open window on the long side.
The courtyard is accessed through a ramp enclosed between two walls along the terraced garden and following the slope of the hill.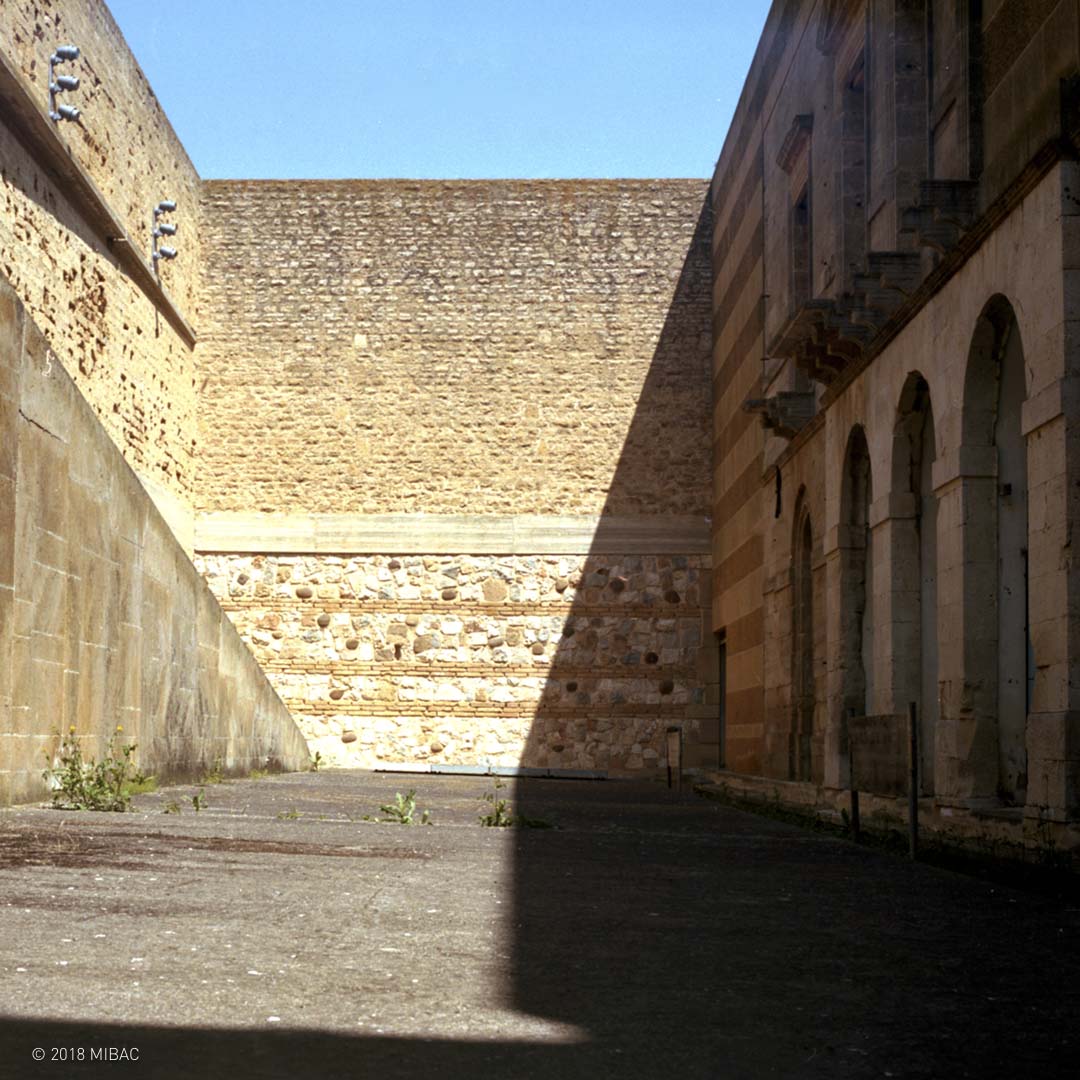 The external ramp leads to a higher altitude than that of the courtyard floor, to display the façade from different points of view.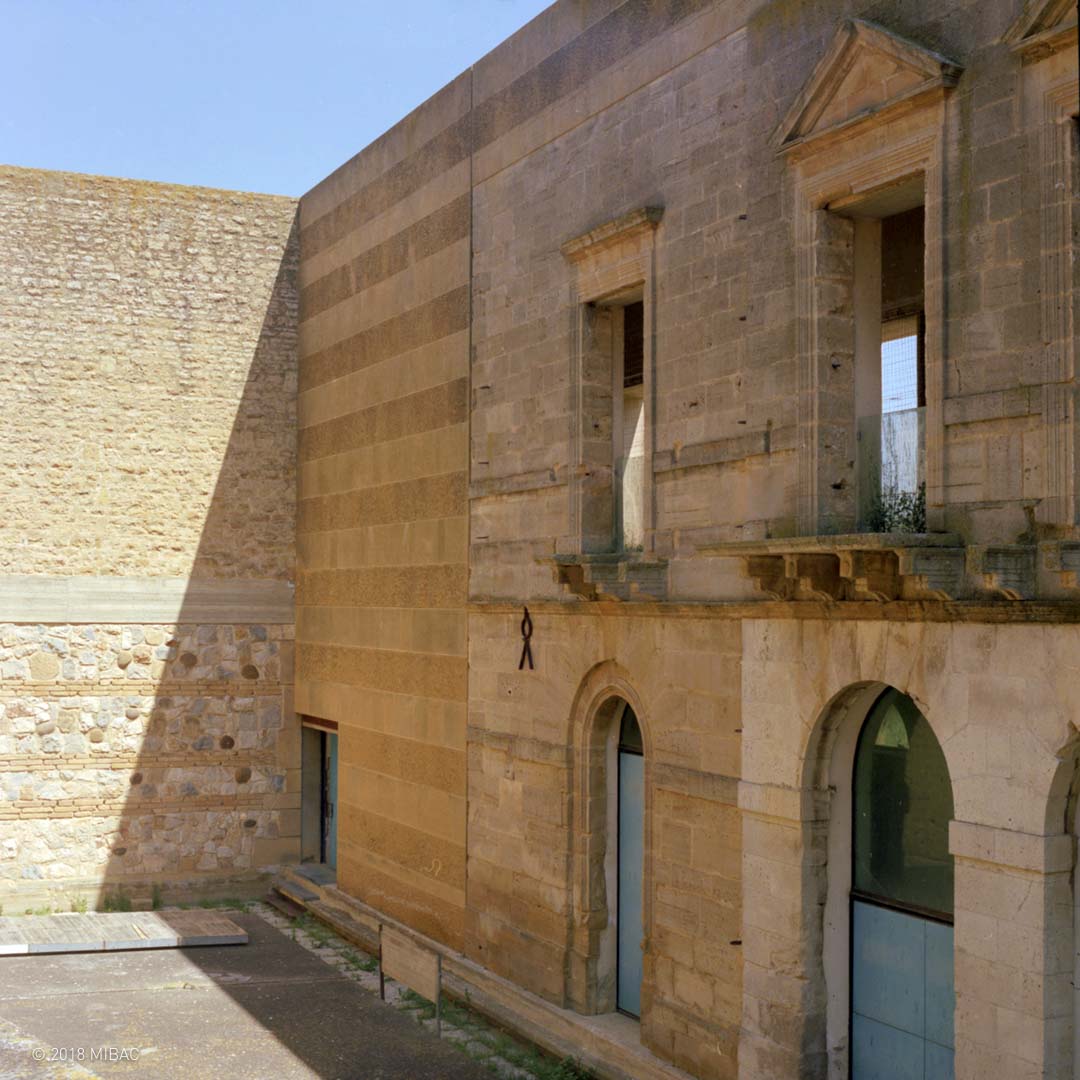 Francesco Venezia inserts the façade inside a yellow sandstone wall that alternates smooth and bush-hammered strips. The other walls of the courtyard, in contrast, are in yellow Trapani tuff with parallel courses, in the lower part with thin joints, in the upper part with satin mortar, separated by a concrete beam. The stone's different textures capture the warm light of Sicily.
In this way the light passes through both the external wall and the existing façade, re-evoking its nature as a ruin.
Text Gianpaola Spirito
Photos by Emanuele Piccardo