Place: Gallaratese, Milan, via Enrico Falck, 53
Authors: Carlo Aymonino, Aldo Rossi
Chronology: 1968 | 1973
Itinerary: Building houses, making cities
Use: Residential unit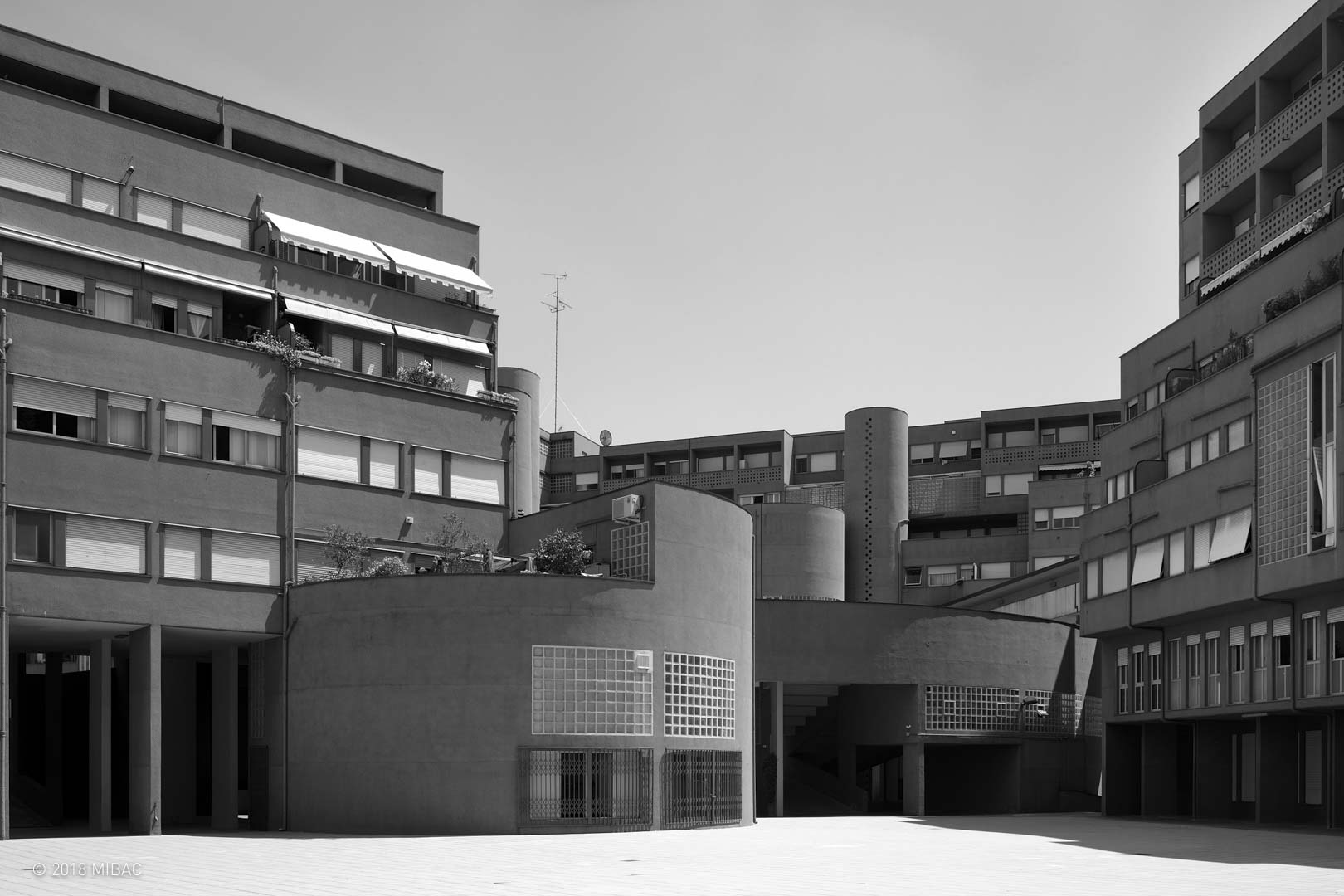 Located in an area bordering the countryside in Milan's northeast periphery, the intervention began in 1968 when Carlo Aymonino invited Aldo Rossi to collaborate with him to design a neighborhood for 2,400 residents, entrusted to the Roman architect by the Società Mineraria Monte Amiata. The two architects created two complexes with profoundly different characteristics. The intervention as a whole is articulated but unitary; both Rossi and Aymonino were in fact interested in building an urban community rather than individual buildings.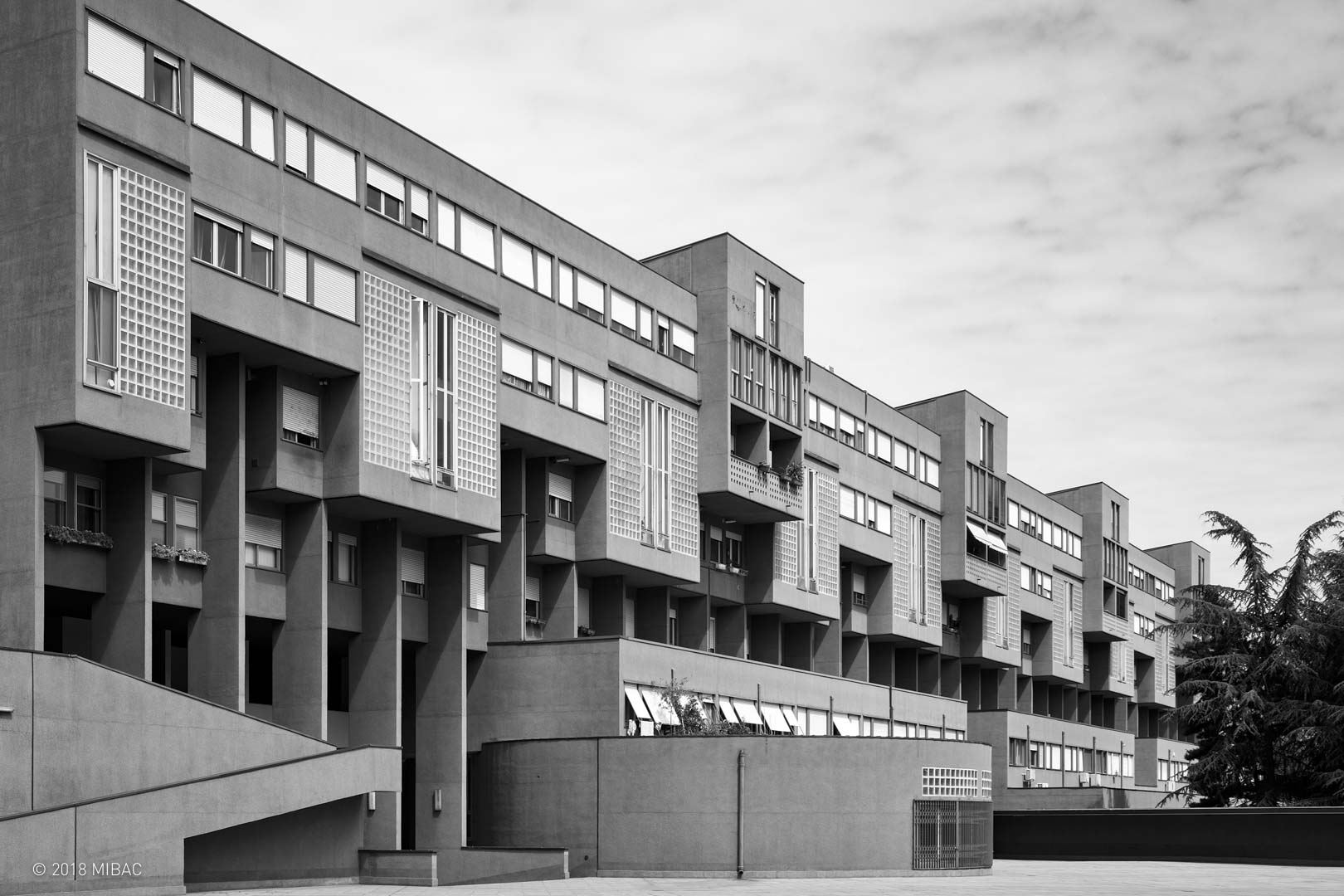 Closely following the research on the relationship between building typology and urban morphology, Aymonino and Rossi, teaching at the IUAV of Venice during those years, worked together to create the residential unit at Gallaratese, which represented the specific solution for a general model of living.
Three linear buildings, designed by Carlo Aymonino, combine different residential sizes and types in a spatial and distributive complexity in which the architect explicitly refers to urban architecture such as the Trajan Markets in Rome. The ground floors, mainly porticoes, host neighborhood services and shops.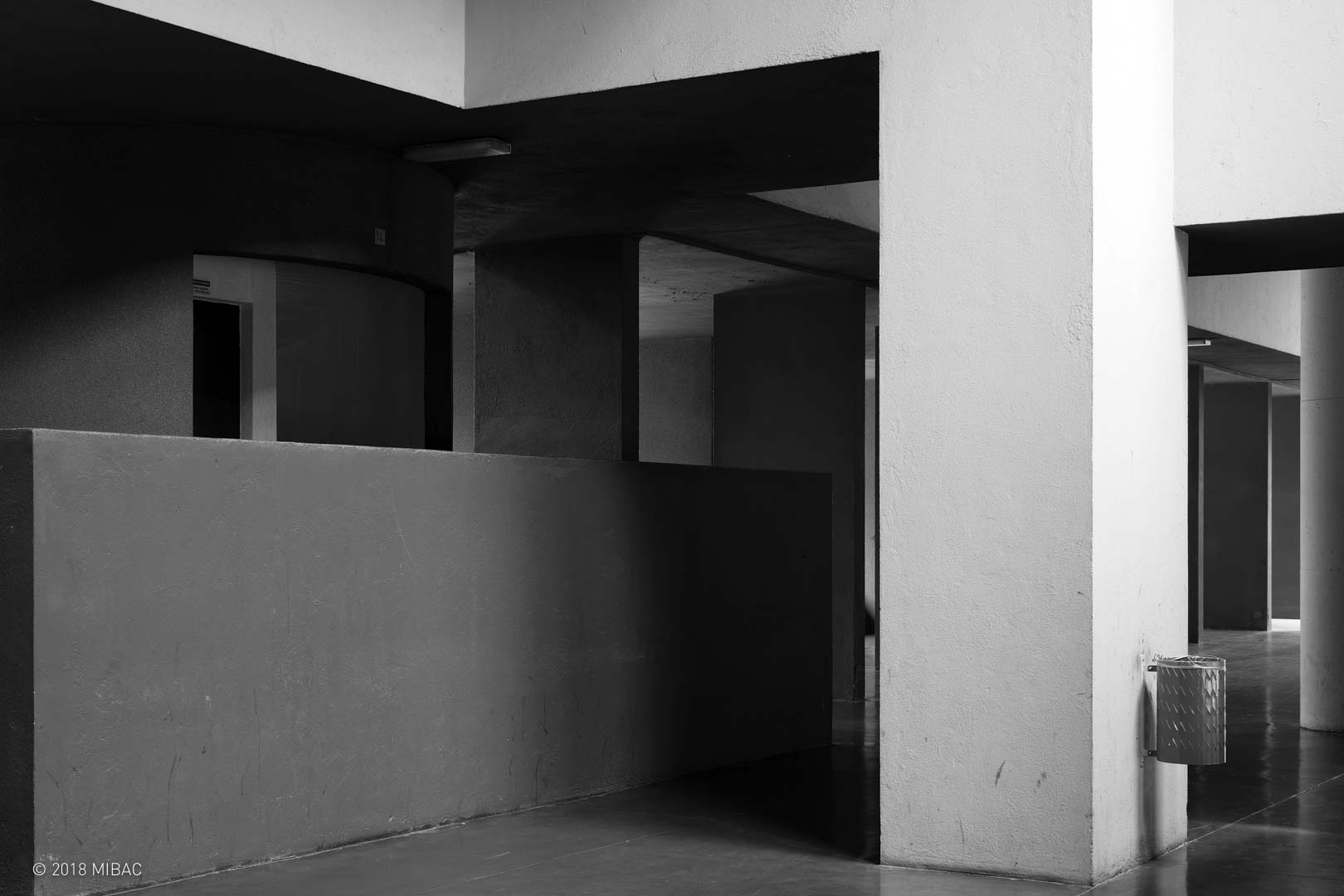 The access routes to the houses and the whole complex, in varied colors, freely cross the buildings, following the open space and crossing the two triangular plazas that form a connecting opening between the parts and the shops' cylindrical volumes.
While Aymonino designed an ever-changing space, a labyrinthine architectural promenade, Rossi built a straight portico. It had to represent both a place of urban community life and the typical Lombardian home surrounded by balustrades. Rossi created a single building with a gallery of three floors above ground, 185 meters long and 12 meters deep.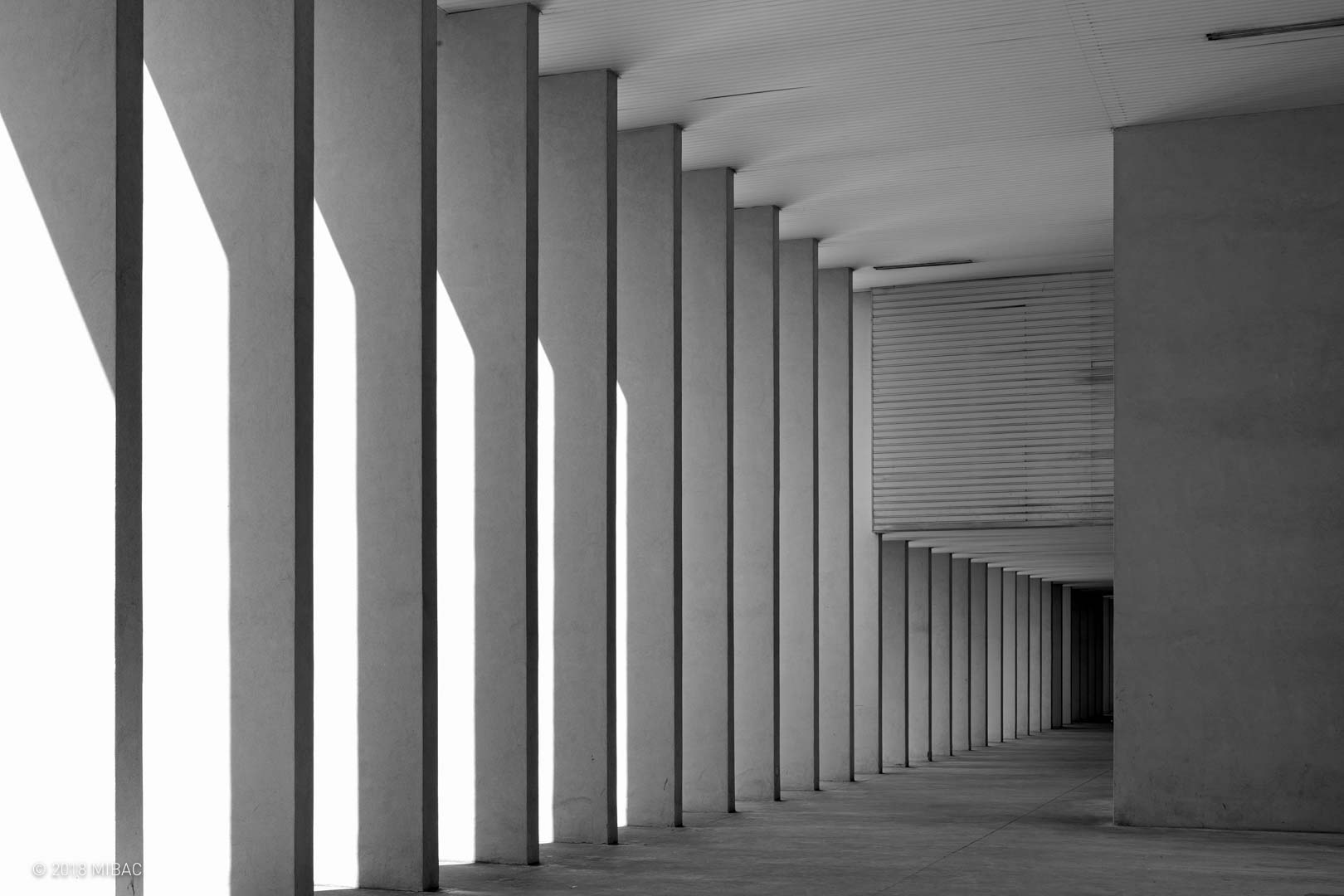 The structure's very tight rhythm accentuates the idea of ​​repetition and abstraction in Rossi's completely white volume. A staircase connects the lower part of the pathway-portico with the upper part destined for neighborhood shops.
Text by Luca Reale
Photos by Marco Introini