Place: Ivrea, Via Carandini
Authors: Roberto Gabetti and Aimaro Isola, with Luciano Re
Chronology: 1968 | 1971
Itinerary: An hard-working country
Use: Houses for industrial employees
The theme of the country's industrialization also invests the theme of the residence. In Ivrea, "20th century industrial city", Gabetti and Isola studied new solutions for the placement of employees at the production sites. At the ICO complex, the architects designed a well-known and innovative residential intervention called "Talponia", entirely built below the ground level. On the level of the roof garden, only the slender sequence of circular skylights reveals the presence of the housing function below.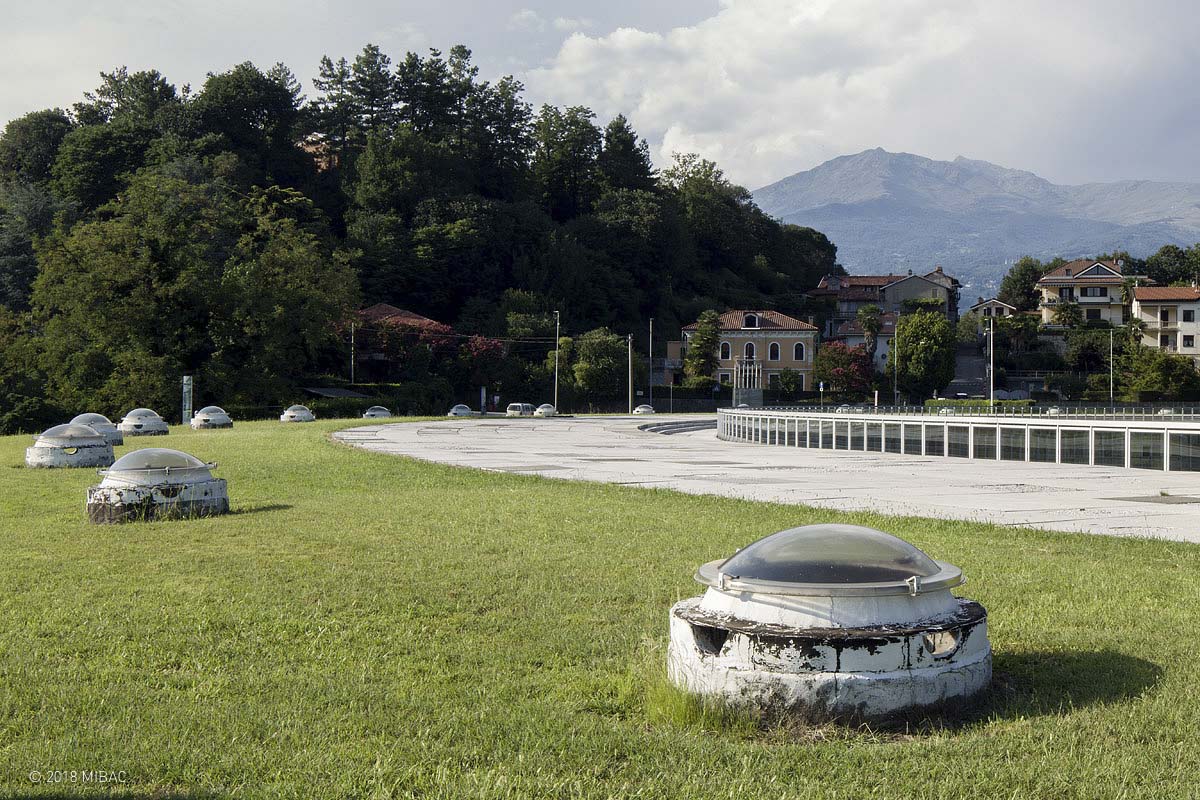 Approaching the edge of the altitude jump, the green plane is interrupted to give way to paving that coincides with the roofs of the houses below. At the same time, this flooring draws the limits of an urban space, a sort of square-terrace overlooking a green court placed at the level of the residences.
The limit of the paved space materializes in a long, continuous and dynamic glass balustrade, which coincides with the surface of the façade below.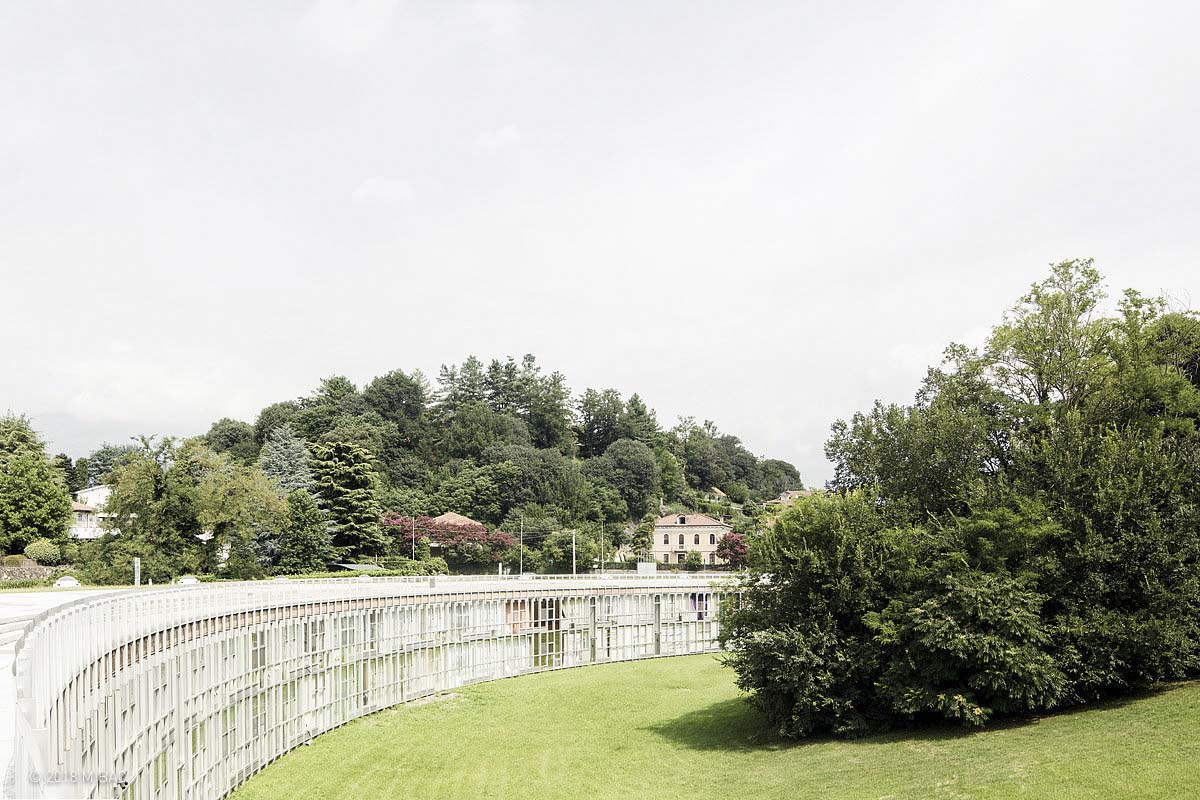 Extending over the edge of the entrance is the continuous glassed façade of the residences: a continuous sequence of terraced houses, juxtaposed to form an uninterrupted curved façade, of 70 meters radius. The windowed façade consists of a continuous skin. The houses follow the typological standard of the workers' maisonette: the 80 square meter houses are arranged on one level and the 120 square meter ones are on two levels. In this solution, we find an updated quotation of the well-known crescent of Bath in England.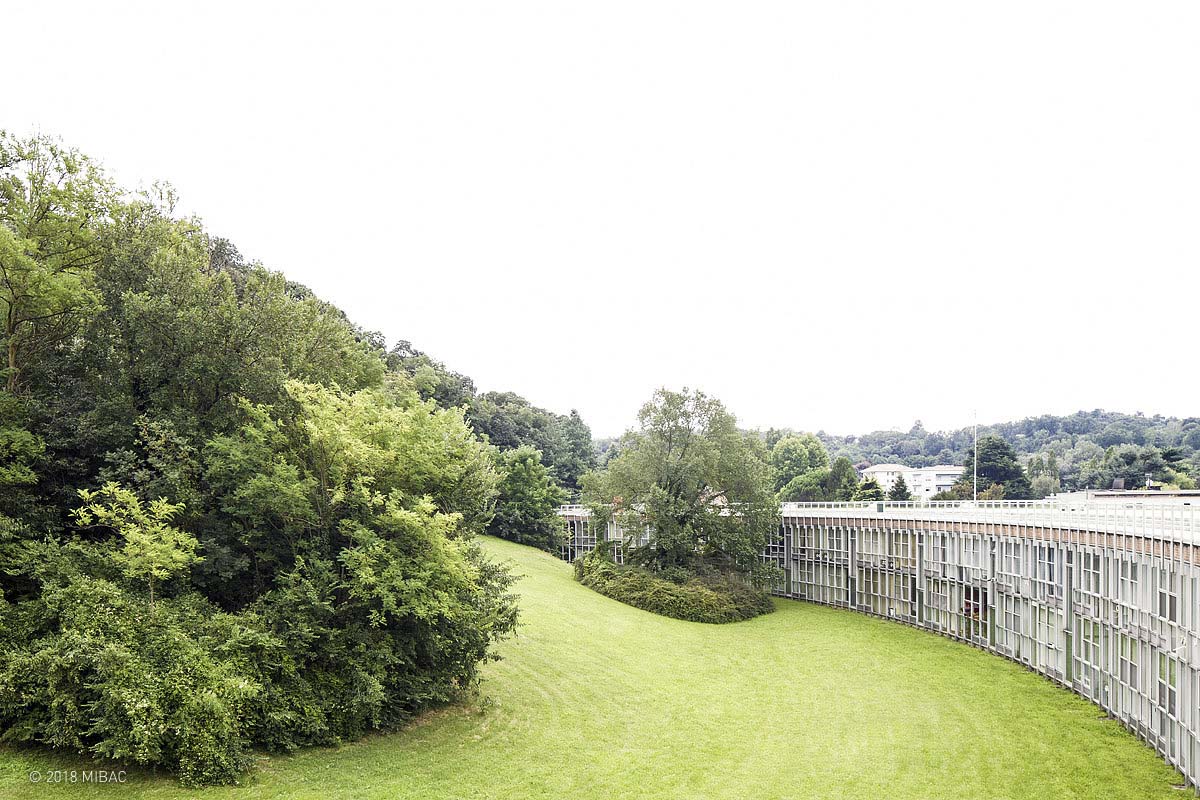 Facing the curved façade, almost like a controcanto, the garden is shaped to form a hill that occupies the reservoir of the tree-lined circular court. Gabetti and Isola's architecture does not indulge in imitation, yet it achieves here the maximum possible integration with the natural elements: the green that surrounds it and the land that contains it.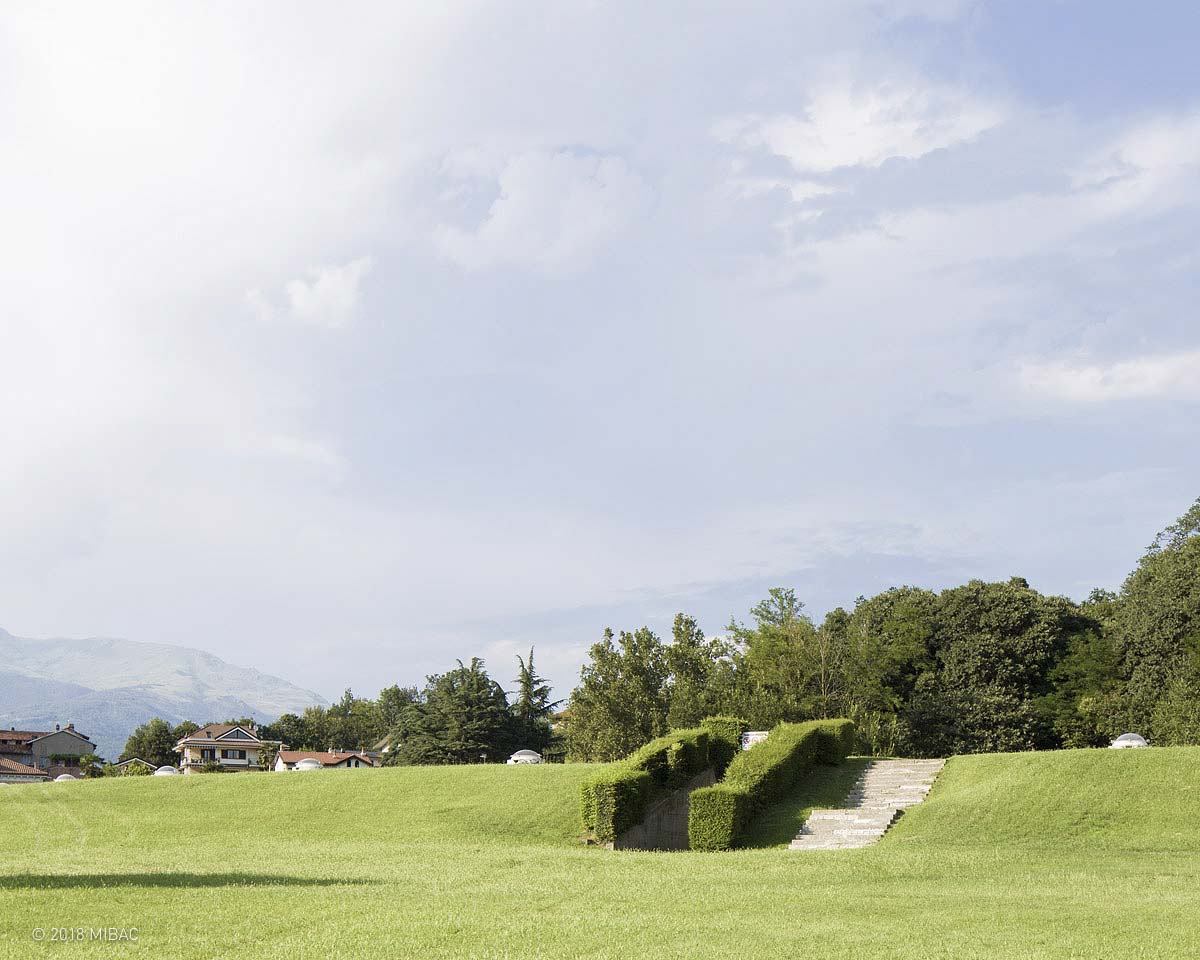 Some stairways lead to the entrance of the green court.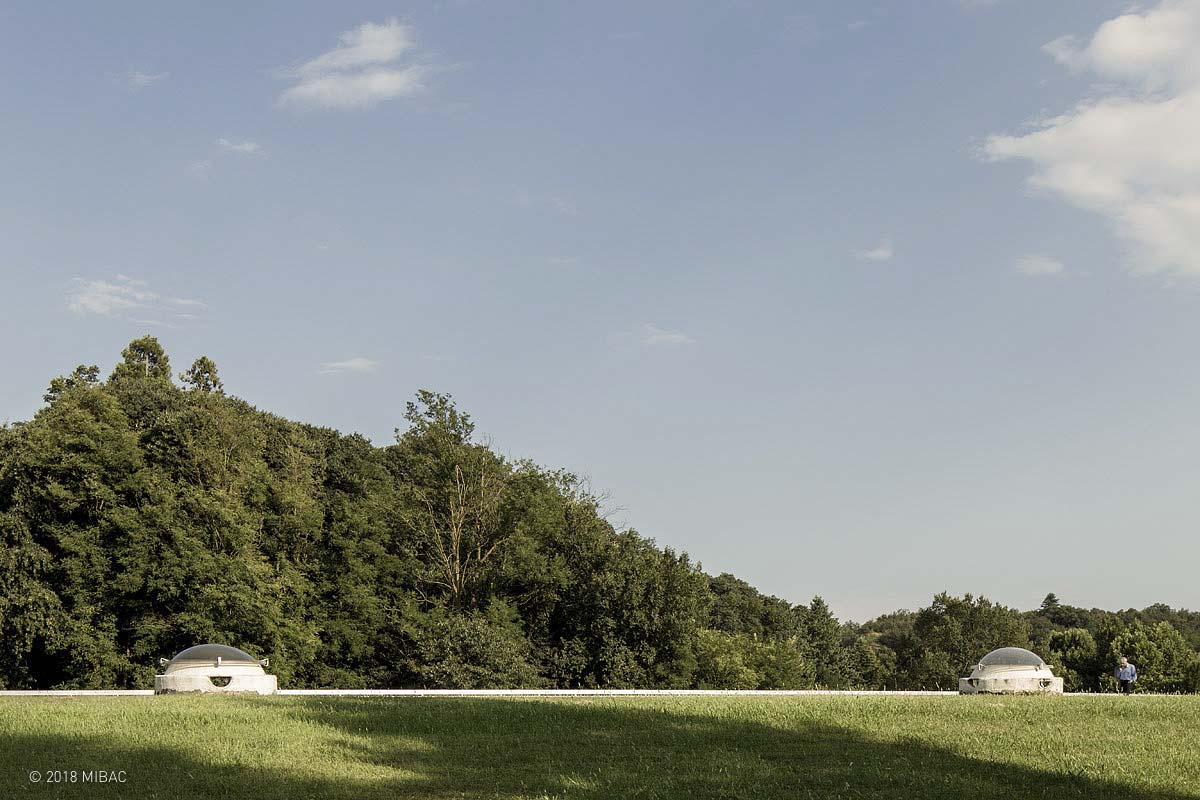 Human presence allows us to grasp the proper scale of the elements that convey the light to the floors below.
On the north edge, the termination of the paved surface is resolved without mediation. The curve drawn by the architects directly hits a green wall, resolving synthetically the juxtaposition between artifice and nature.
Text by Manuela Raitano
Photos by Altrospazio