Place: Naples, Piazzale Vincenzo Tecchio
Authors: Luigi Cosenza; G. De Martino, G. Guerra, M. Pagano, P. Picone, G. Savastano, L. Tocchetti, M. Taddei, O. Vocca, R. De Stefano (collaborators); Paolo Ricci, Domenico Spinosa (mosaics)
Chronology: 1948 | 1980
Itinerary: Architecture for the community
Uso: university campus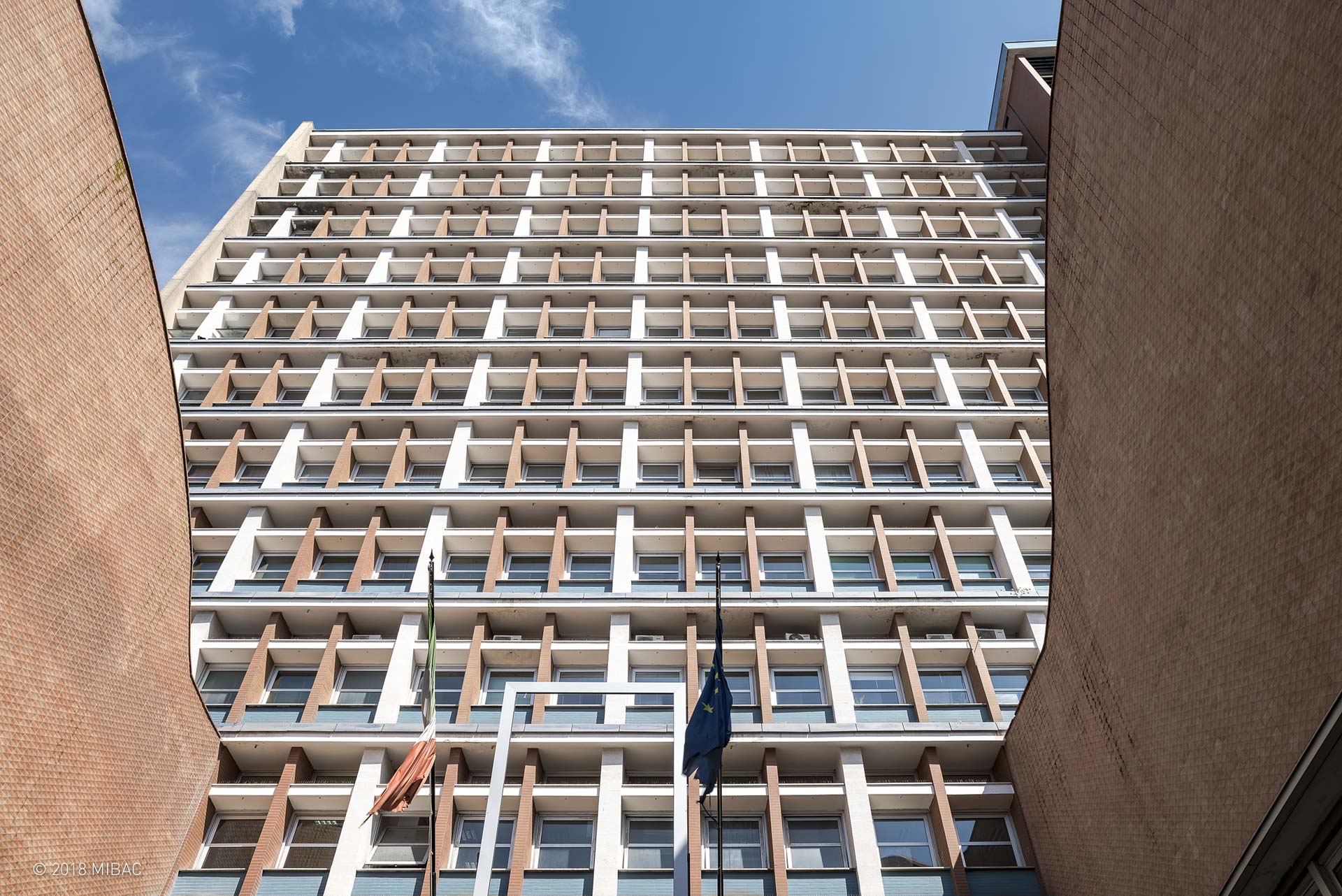 In 1948, in a Naples dealing with post-war reconstruction, the Dean Adriano Galli entrusted a group composed by Luigi Cosenza, Gastone De Martino and Camillo Guerra to study an urban and architectural solution for the new School of Engineering. The main complex, which ends the axis of Viale Augusto, was designed in continuity with the public housing blocks, continuing the arcade and respecting the main road, yet confirming the initial suggestion of a closed space, gathered around a cloister.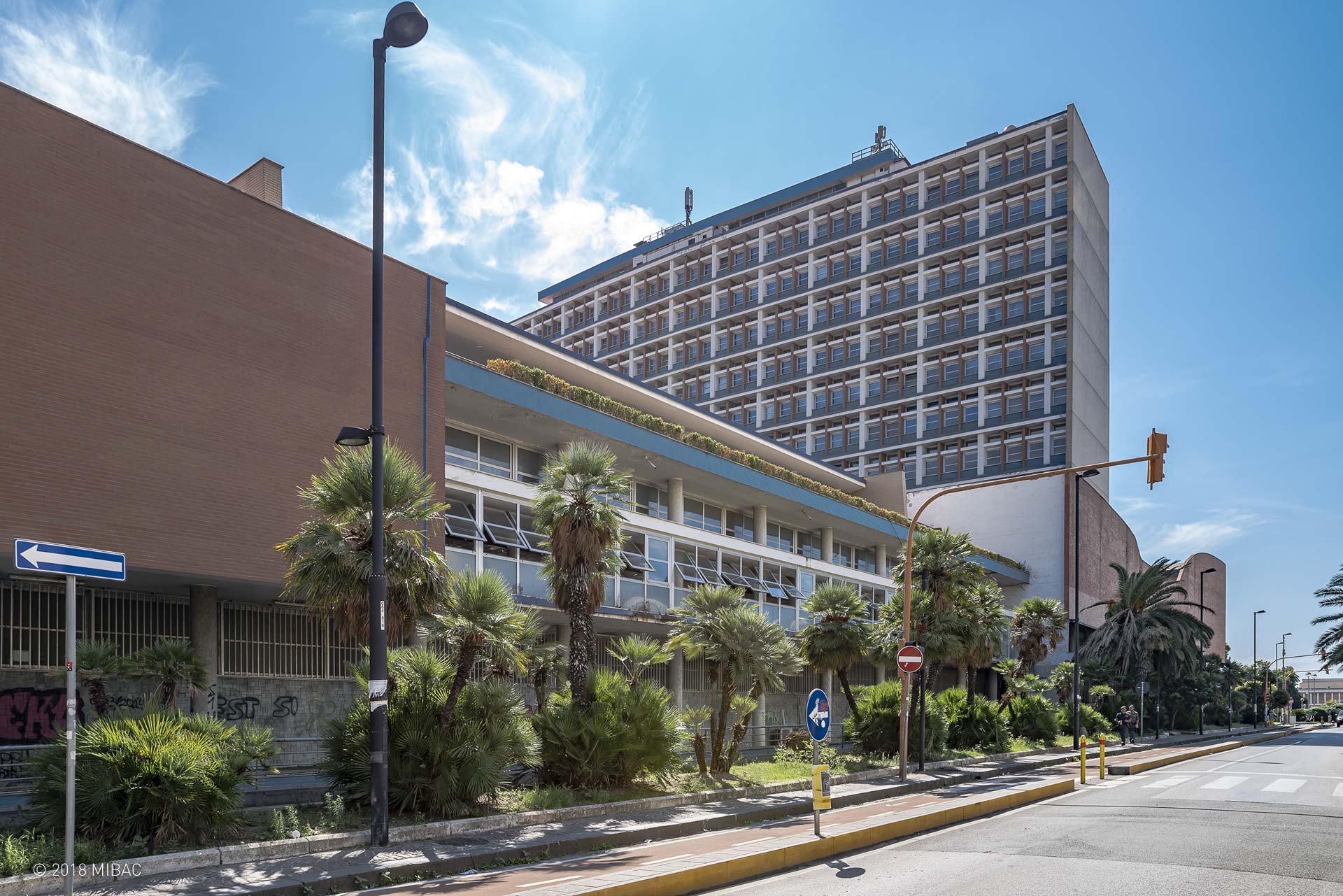 In the main building, the façade is characterized by vertical ocher supports and blue horizontal supports, highlighted by the white stringcourses. The search for a strong compositional unity was declared by the architect himself, who was convinced that the commitment to proportion the space and the task of creating a unitary architectural organism, could exclude the schematism that descends from a mere mechanical approach.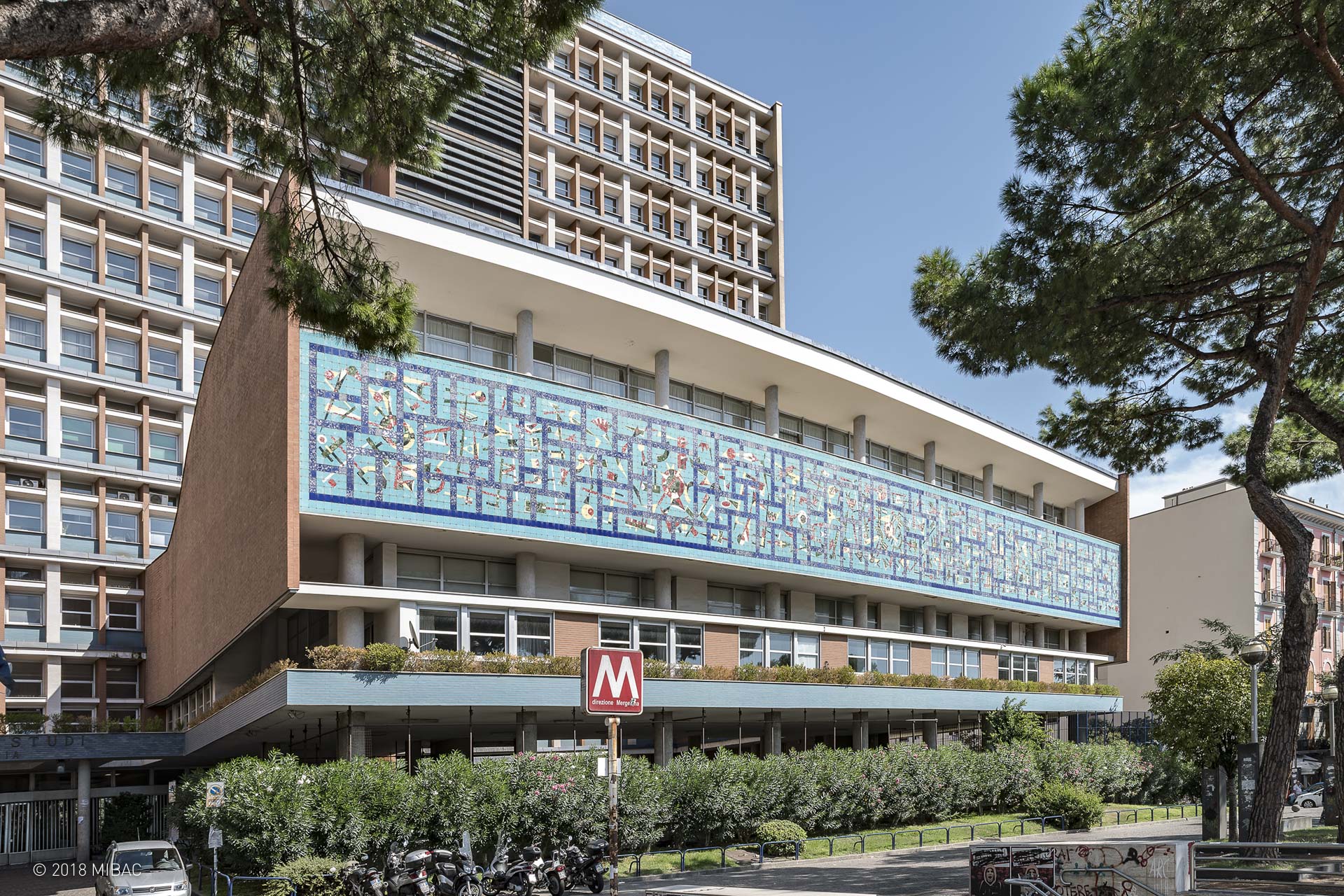 The School of Engineering testifies to the architect's personal research, linked to the achievement of a delicate balance between the modern style and the fantasy of traditional local architecture. The result is a language capable of translating modernity into a Neapolitan soul that shines in form and detail, as observed in the colorful and geometric ceramic façades.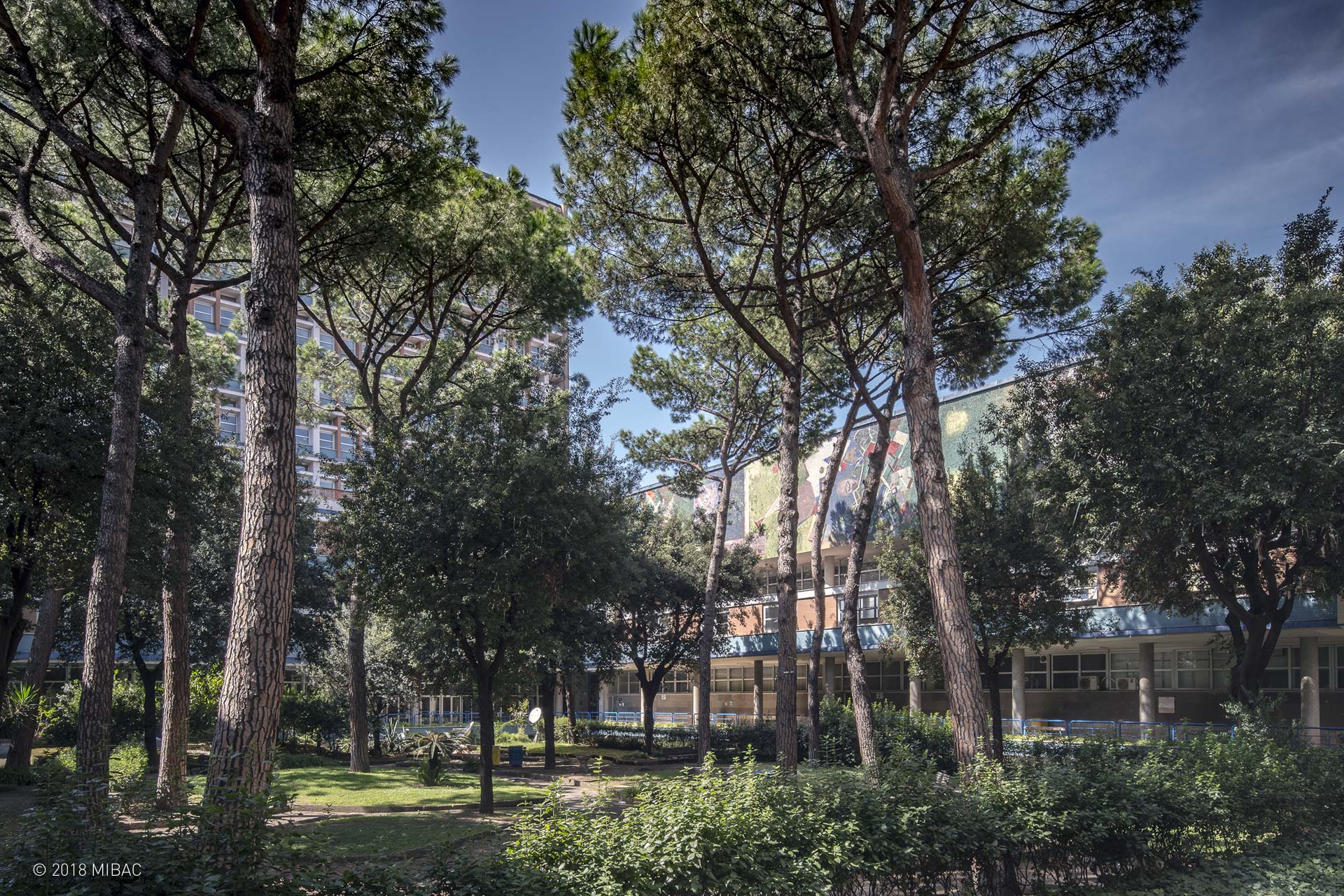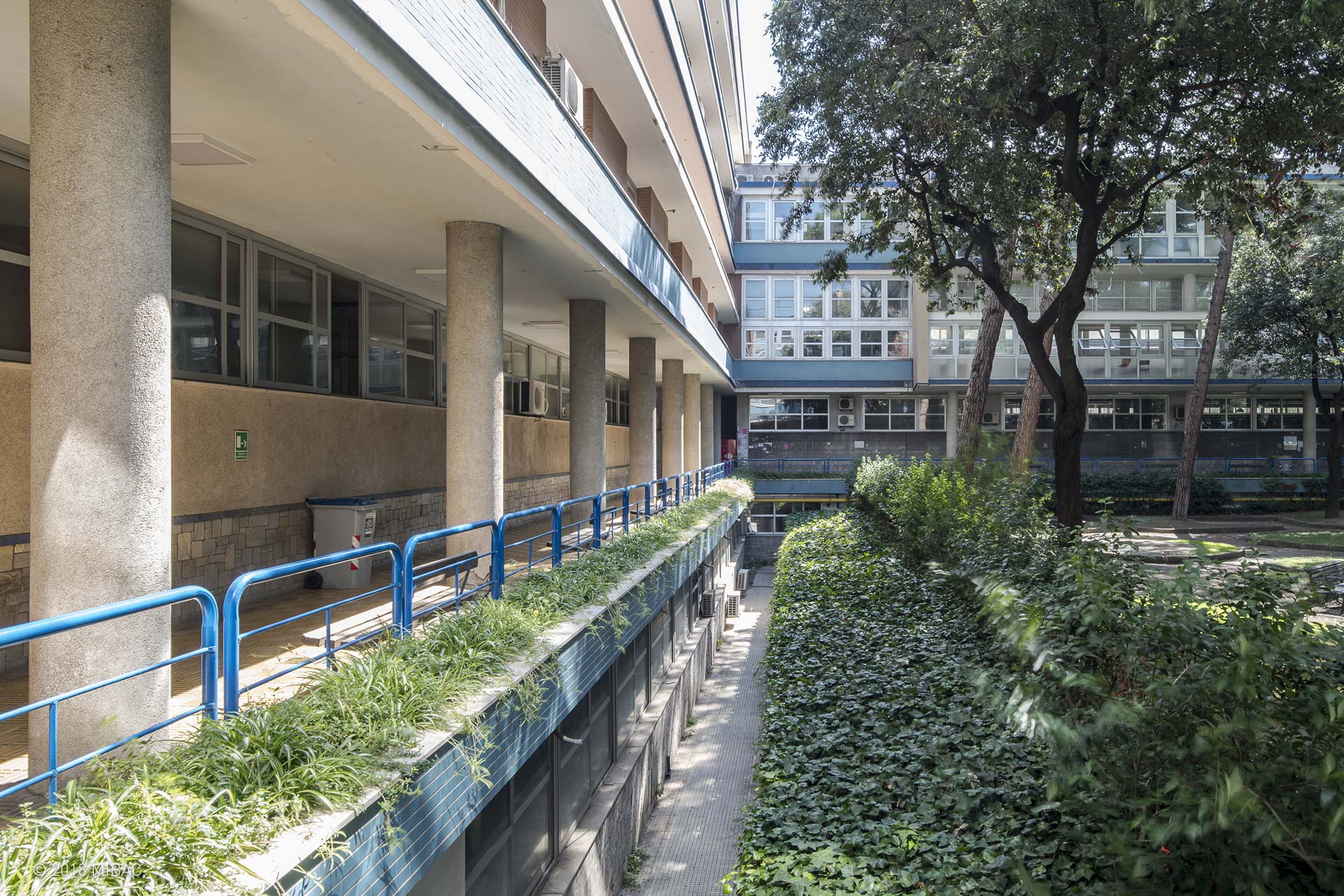 Access through the porch atrium begins in the large ground floor garden space. In this way, a direct transparency is achieved onto the garden of the internal courtyard, an enclosed space but at the same time directly permeable from the street front.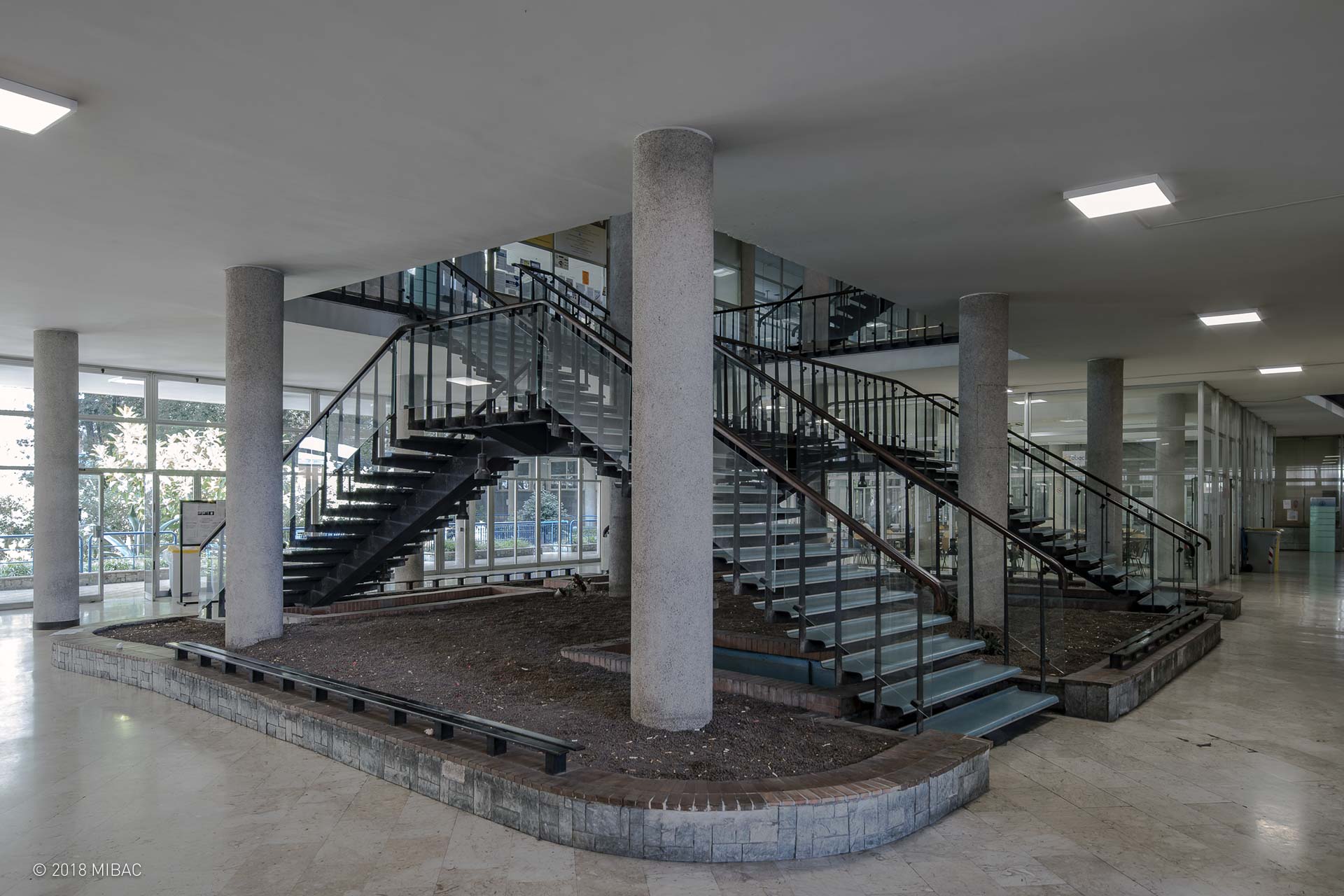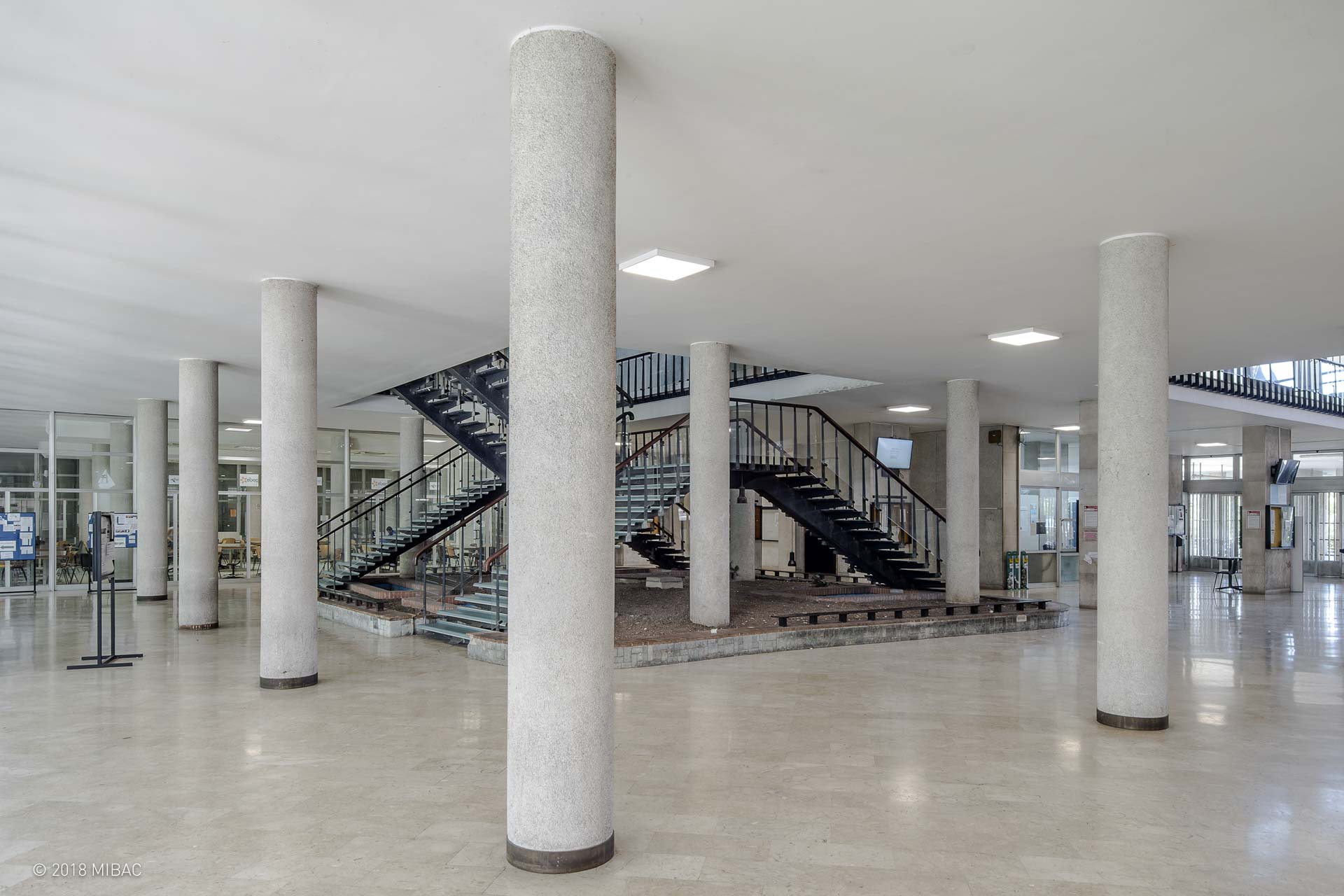 The iron stairways, inspired by the open staircases of Neapolitan eighteenth-century architecture, lead to the upper floor where the classrooms are located, organized in a double row, arranged according to size. Being illuminated from above and equipped with independent heat and air conditioning, they can be completely surrounded by connecting and distribution surfaces.
Text Simone Leoni
Photos by Alessandro Lanzetta