Place: Autostrada del Sole, Serravalle-Genoa stretch
Author: Angelo Bianchetti
Chronology: 1958 | 1959
Itinerary:  An hard-working country
Use: Autogrill (motorway restaurant and service area)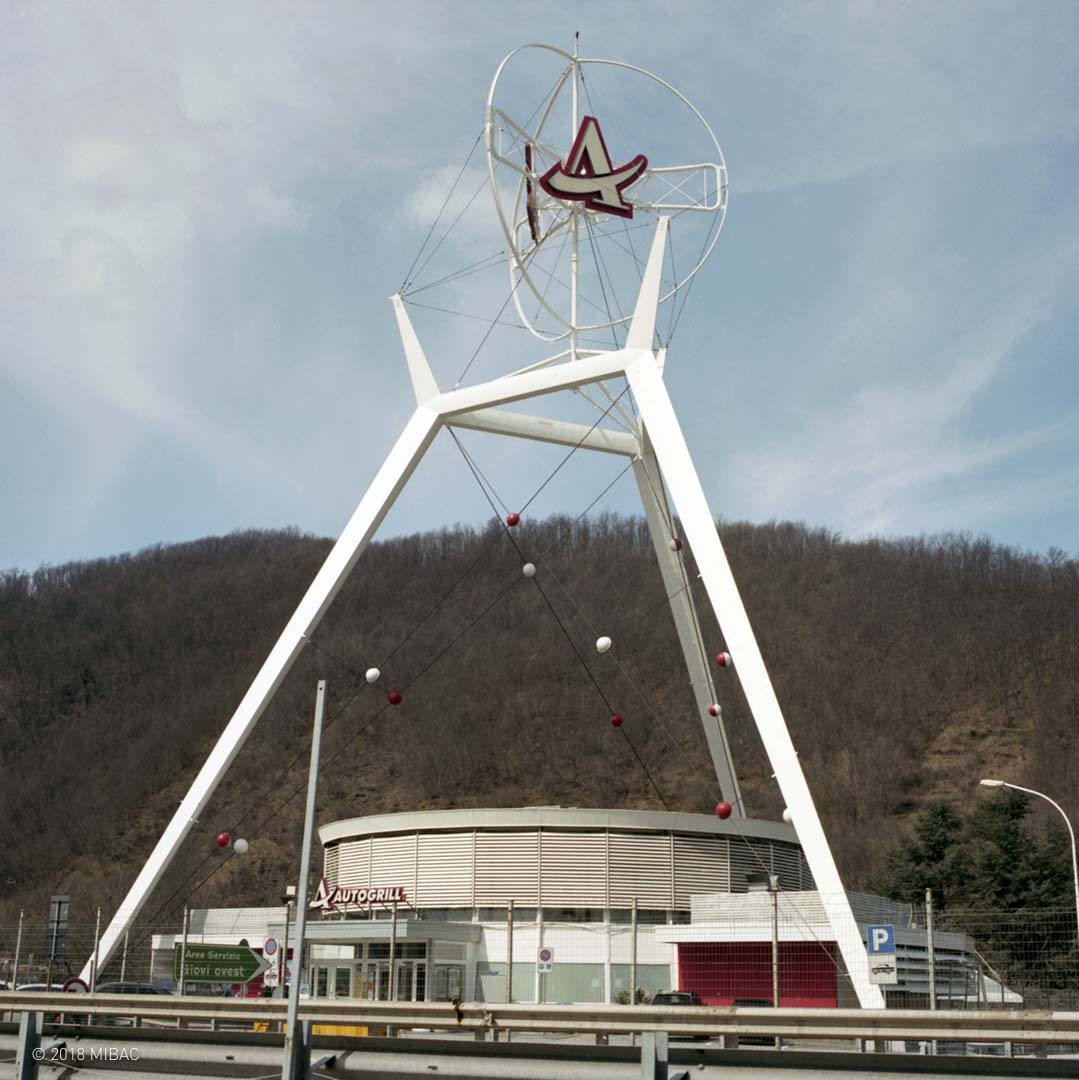 The construction of the main highways entailed the need to create numerous refueling areas accompanied by fast food facilities. This is how the first Italian motorway restaurant and service areas were created, showing travelers the signs of two prestigious food brands: Motta and Pavesi. Angelo Bianchetti was an architect for Pavesi, for which he designed several of these structures. Some of these were conceived as side pavilions and others as real inhabited bridges, which bypass the highway lanes.
Ronco Scrivia's motorway restaurant and service area, like the one that Bianchetti designed for Milano-Laghi, is characterized by its circular shape and the high metal arches that dominate it. The arches raise the advertising sign to over 30 meters above the ground, making it visible from a long distance.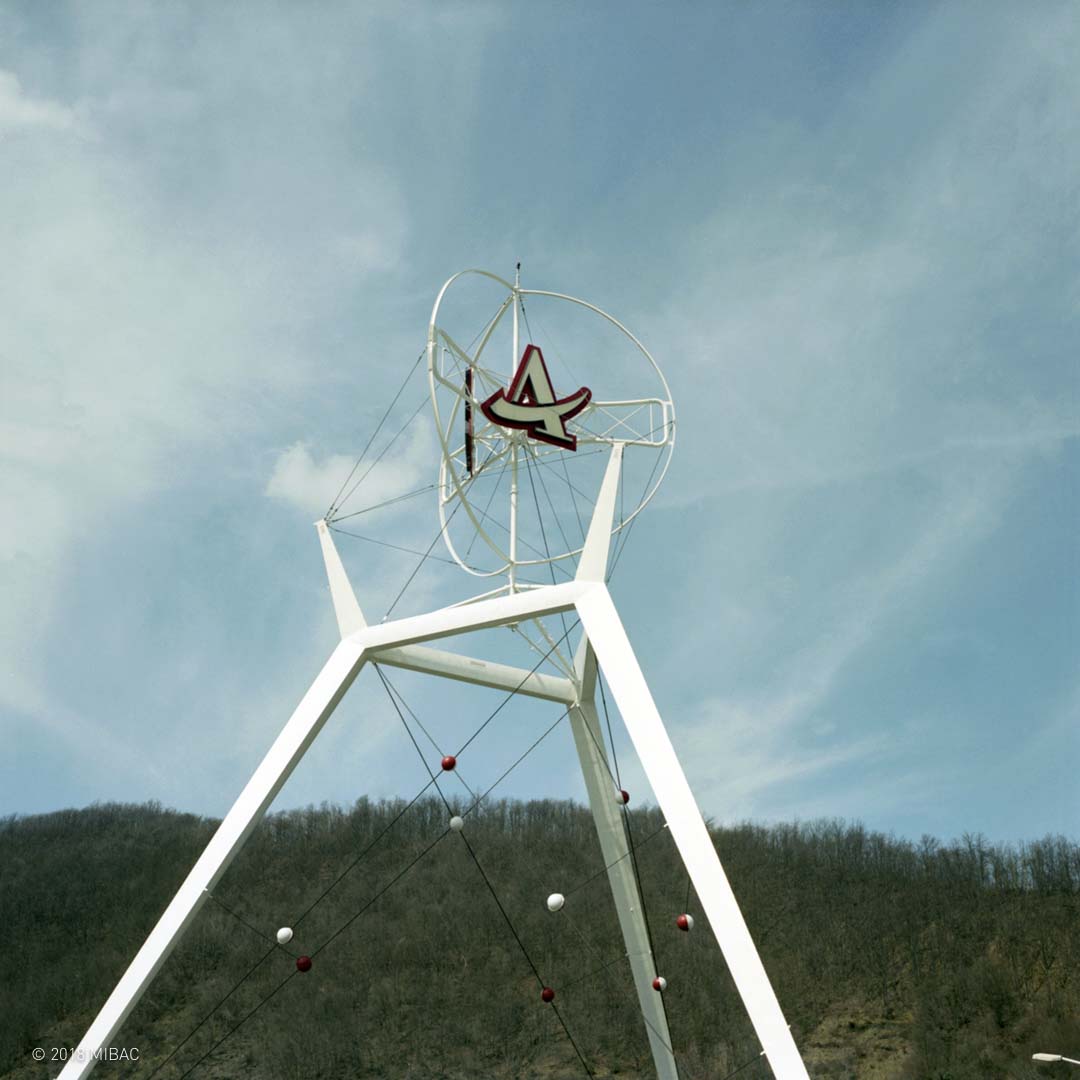 The autogrill, designed in 1958, has been recently restored by the former Superintendency of Fine Arts and Landscape of Liguria (from 2016 merged into the Superintendence of Archaeology, Fine Arts and Landscape of the metropolitan city of Genoa and the provinces of Imperia, La Spezia and Savona). The iron structure, although very thin, has a box section internally equipped with a service ladder that allows maintenance of the lighting system. The effect of lightness and dynamism is accentuated by the interweaving of the cables that balance the globe with the Client's sign, anchored to a metal ring of 15 meters in diameter. 
The sales space retraces precisely the external form. It is formed by a unitary hall of over 360 square meters, more than 5 meters high, entirely glass and embellished with an enormous crystal chandelier that marks its geometric center.
Text by Manuela Raitano
Photos by Emanuele Piccardo