Place: Vietri sul Mare (SA), Via Madonna degli Angeli, 7
Author: Paolo Soleri
Chronology: 1952 | 1954
Itinerary: An hard-working country
Uso: Factory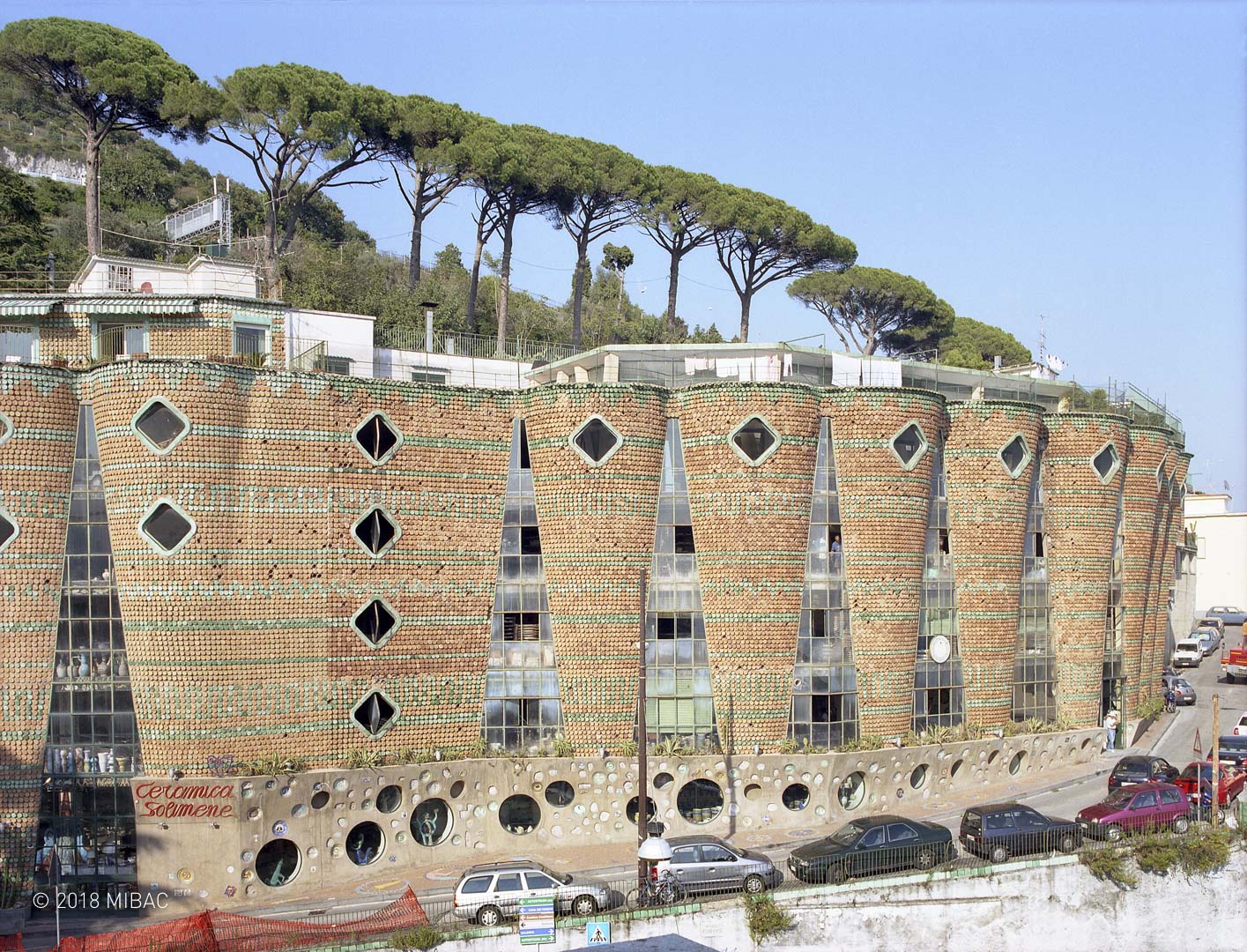 The Solimene ceramics factory in Vietri sul Mare is the only work created by Paolo Soleri on the Italian territory and is an important example of "Mezzogiorno" or southern production architecture, linked to the development of local crafts. The project, drafted when the architect was only 33 years old, owes much to the intense relationship between the architect and the entrepreneur and ceramist Vincenzo Solimene, two figures both characterized by great innovation.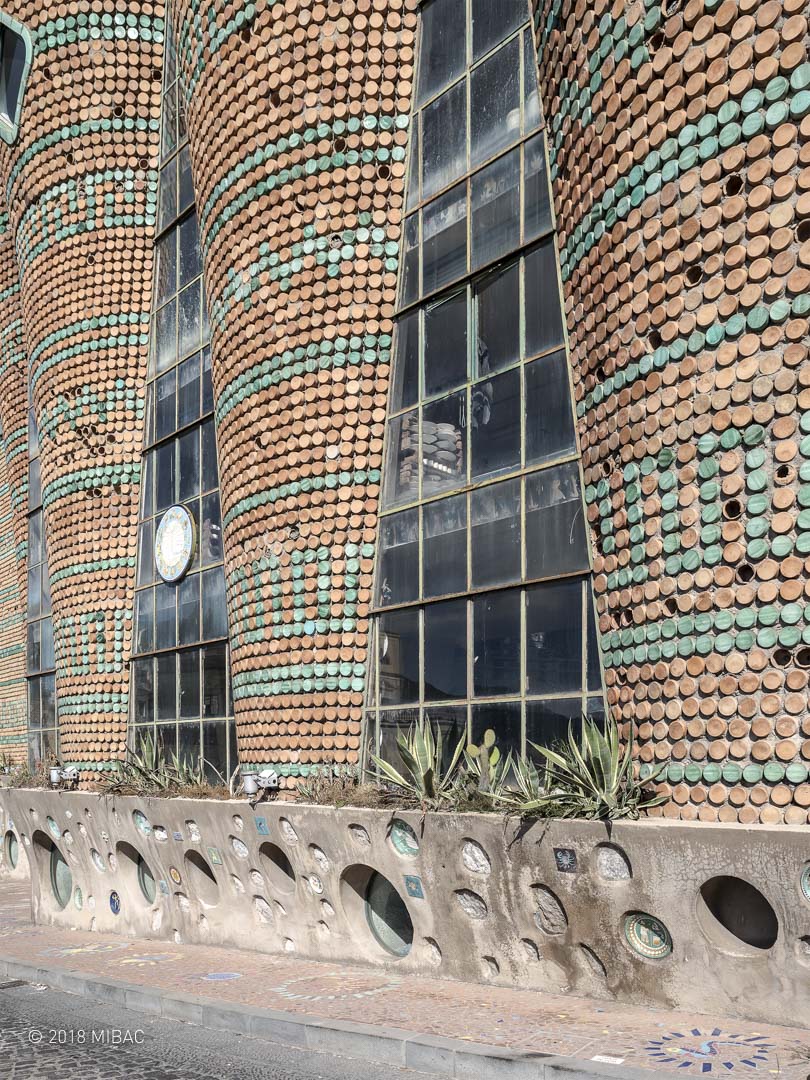 The building is developed in a very narrow lot, compressed between the rock and the road. For this reason, to gain more surface, Soleri inclines the conic volumes that delimit the building perimeter to the outside, interspersing them with large glazed mirrors.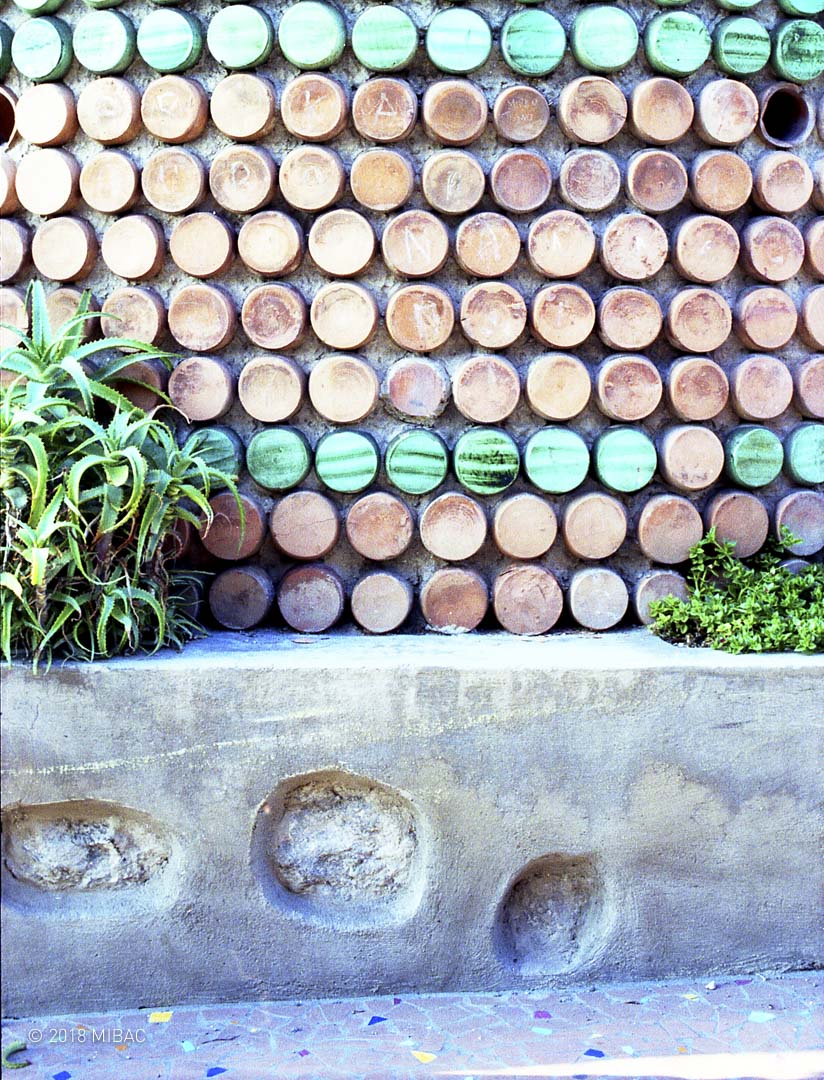 The building base, the sidewalk and the conic volumes are all decorated with fragments of the ceramics produced in situ. Over 16,000 red and green ceramic vases are encapsulated in the external face of this complex sculpted mass.
The building's spatial concept is innovative and comparable to Frank Lloyd Wright's studies. The large interior space is flooded by light from above and is characterized by reinforced concrete pillars 16 meters high, 1.20 m wide at the base, splitting at the top into fork-shaped pillars.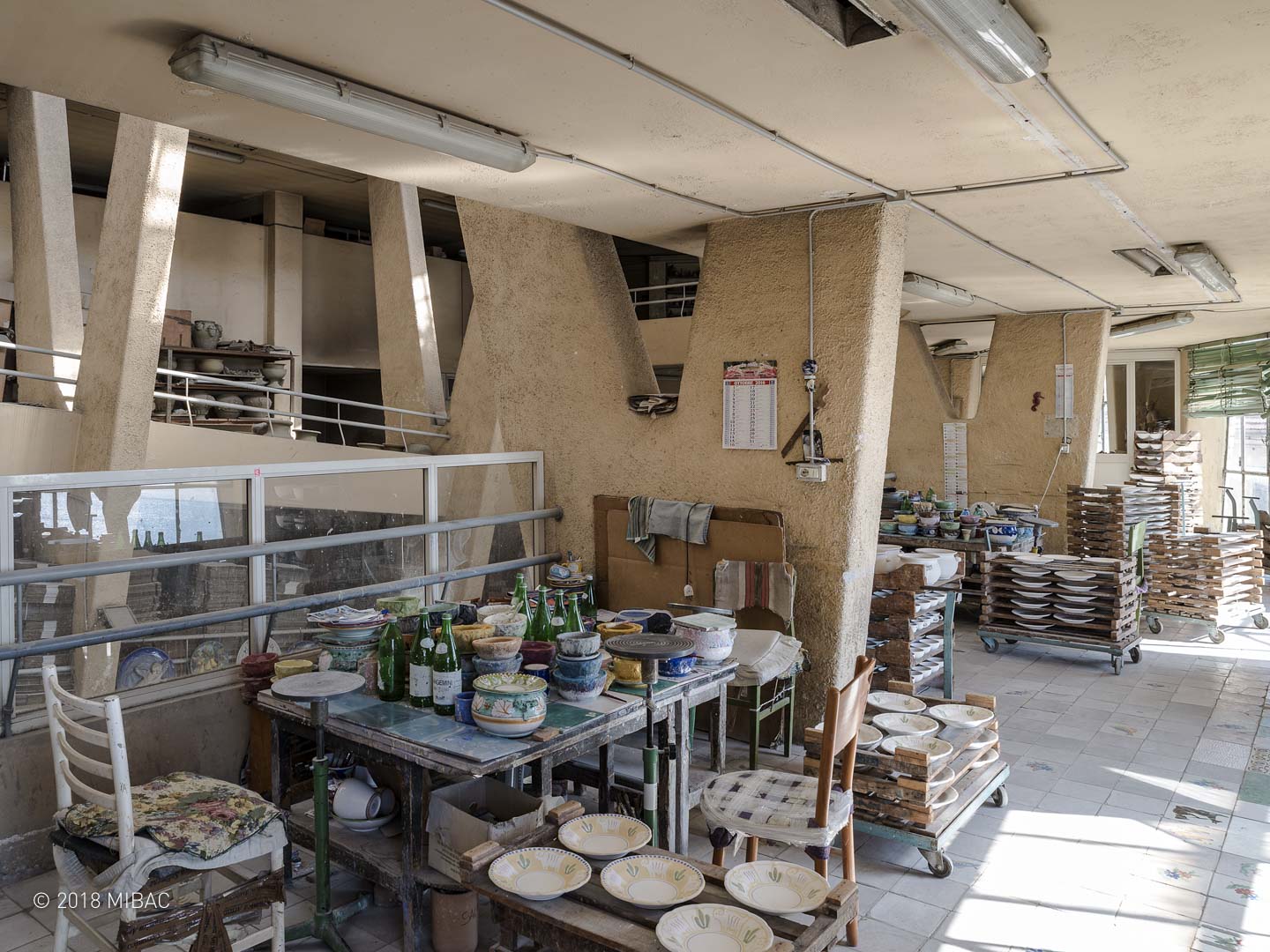 The functional plan is divided into four levels. The upper floors are dedicated to processing, packaging and offices, while the ground floor is dedicated to direct handicraft sales.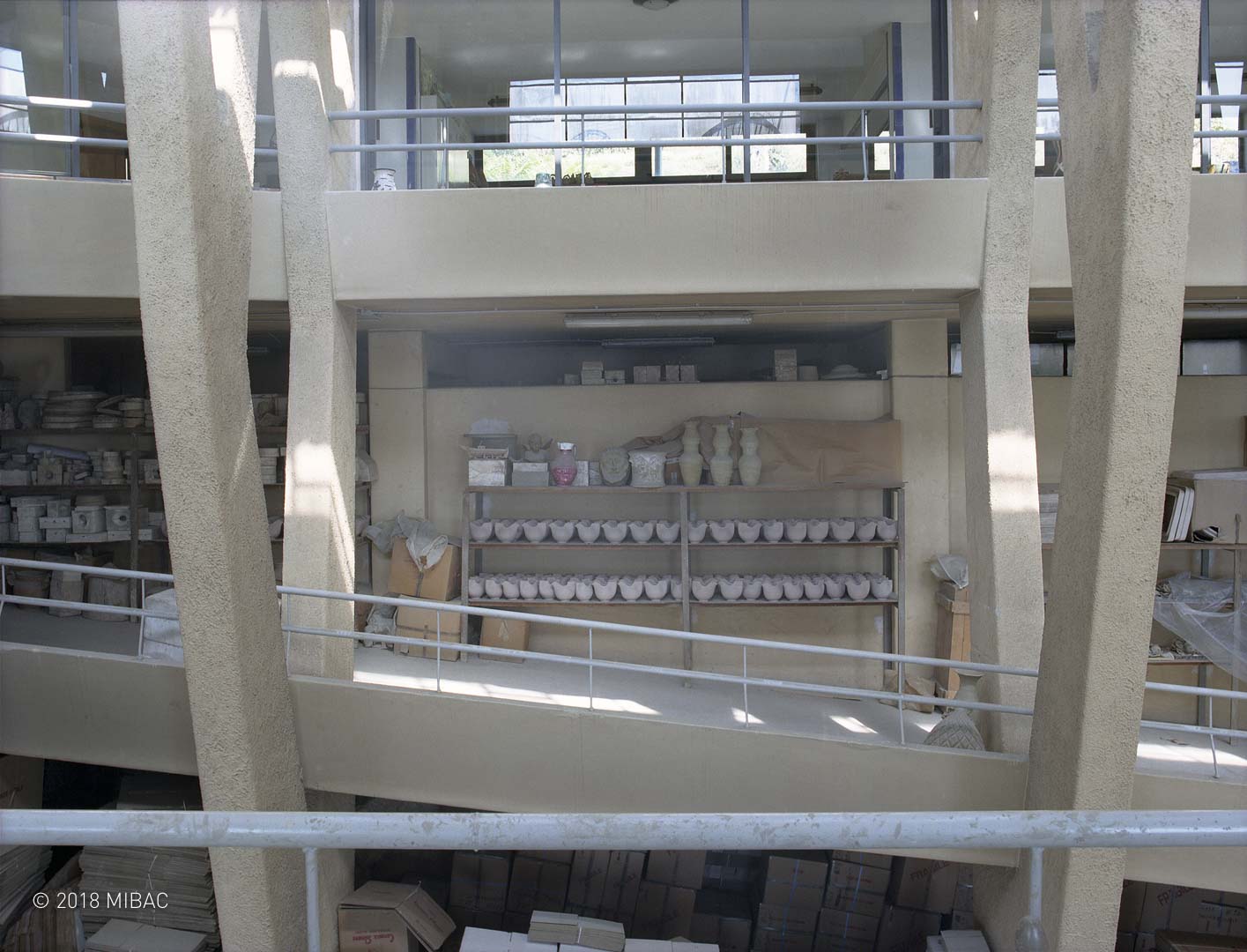 The different levels are served by a continuous ramp. Its inclination is dynamically intertwined with the balconies' horizontal lines and the vertical lines of the tree pillars.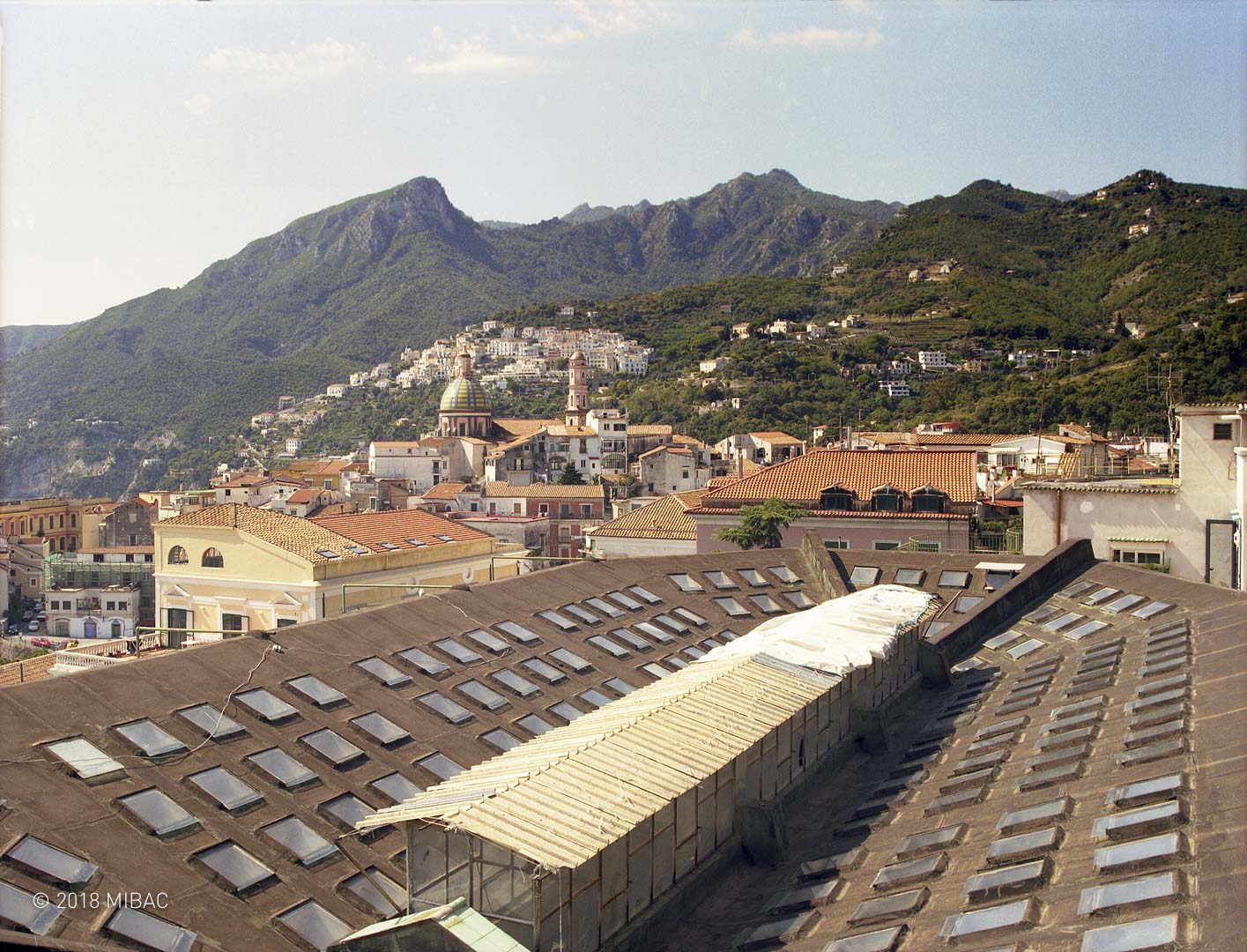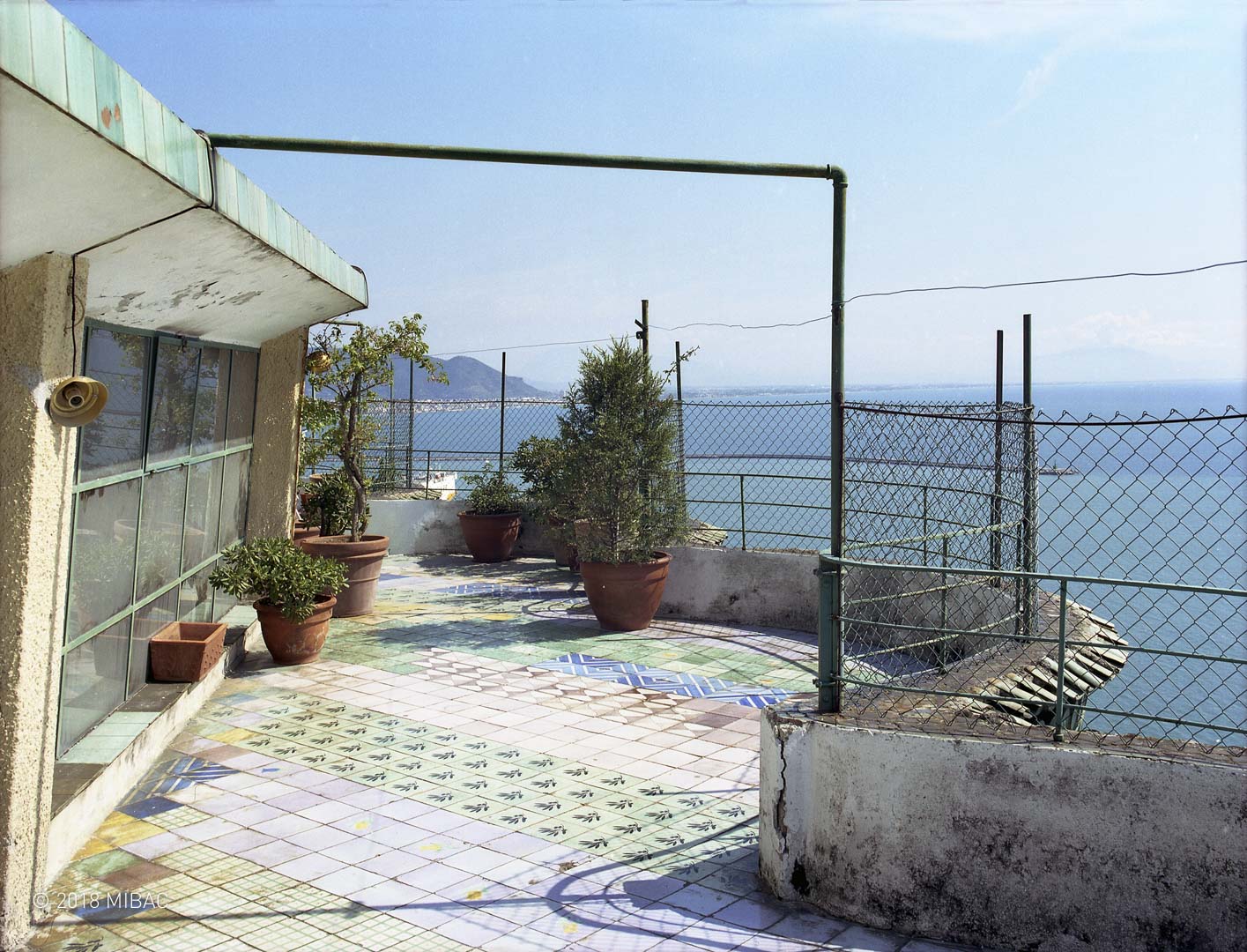 A large terrace concludes the building. The roof lets the light rain through glass block skylights. This architecture constitutes a new landscape, integrating with the place without imitation.
Text by Manuela Raitano
Photos by Alessandro Lanzetta