Place: Cimego village, Municipality of Pieve di Bono, SS237, (TN)
Authors: Gio Ponti, Antonio Fornaroli, Alberto Rosselli
Chronology: 1926 (first project); 1954 | 1961
Itinerary:  An hard-working country
Use: Hydroelectric unit
Designed by Milanese architect Gio Ponti in 1954, the building is the second, in order of time, of his two hydroelectric plant designs. The work is part of a larger complex, planned starting from 1926 and built starting in 1950, which also includes the workers' residences and the powerful dam. Ponti's architecture is located in an extraordinary natural setting; the roof's pitched profile recalls typical mountain architecture, but without mimicry.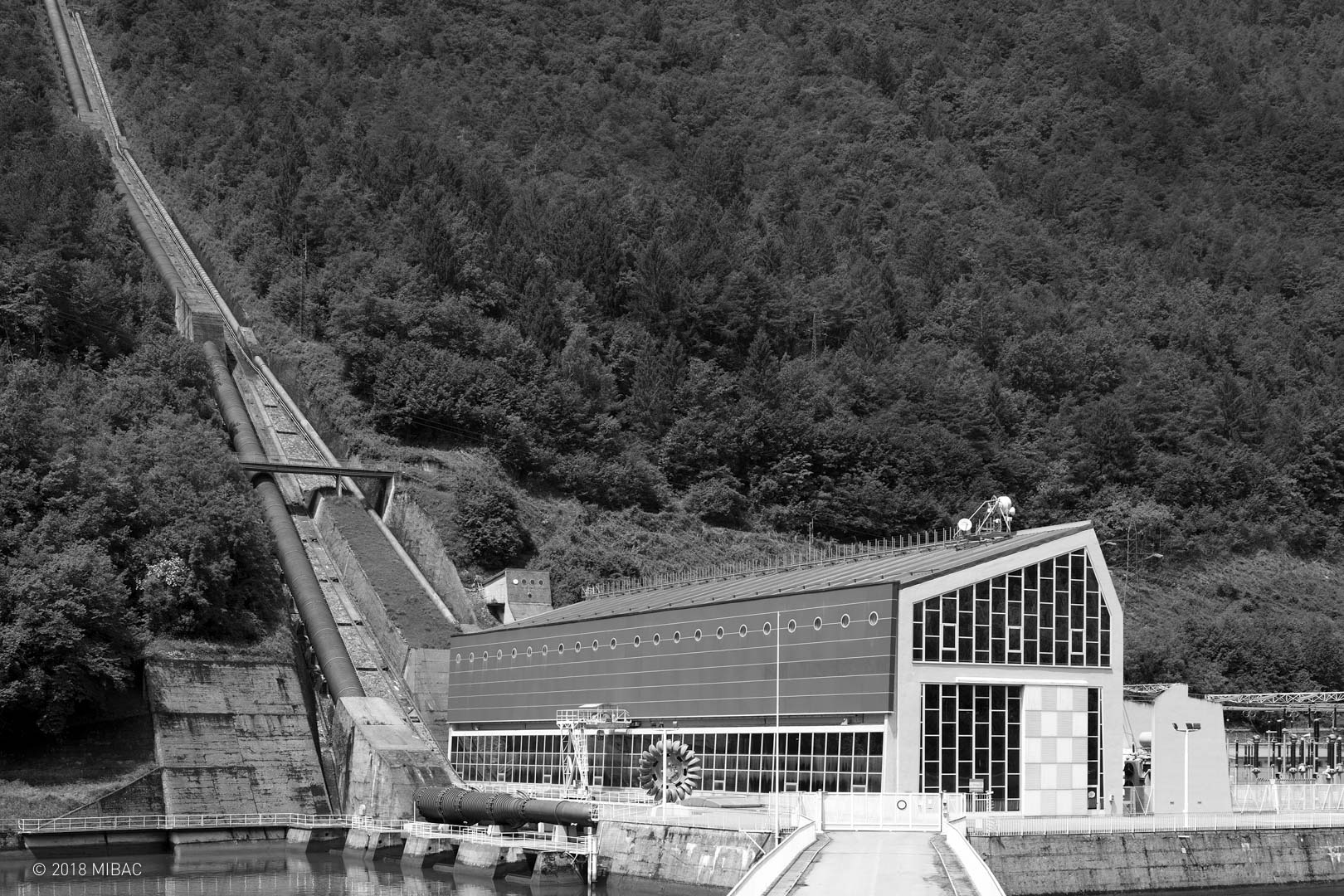 The plant roof has two asymmetric flaps, partially folded on the vertical side facing south-west and covered with sheet metal. The use of reinforced concrete structural frames allows the lower part of the building to be completely emptied, obtaining a suspension effect of the roofing plan, detached from the ground through a glass surface.
The end of the building is completely glassy and allows viewers to recognize the profile of the reinforced concrete structural support frames, the exterior anticipating the quality of the internal space with its single nave.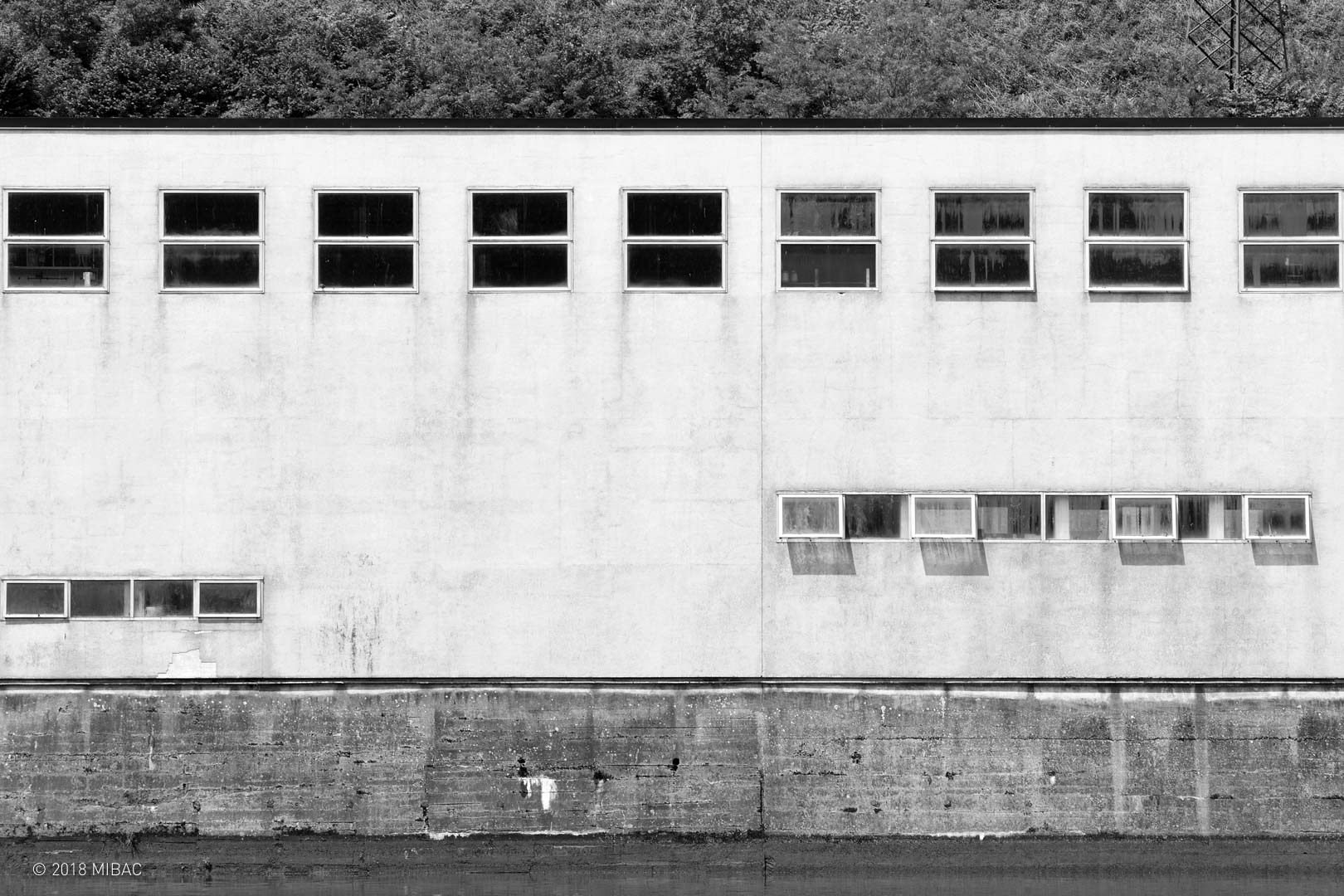 The contrast between the presence of nature and the buildings' abstract walls also qualifies the annexes to the plant's main body.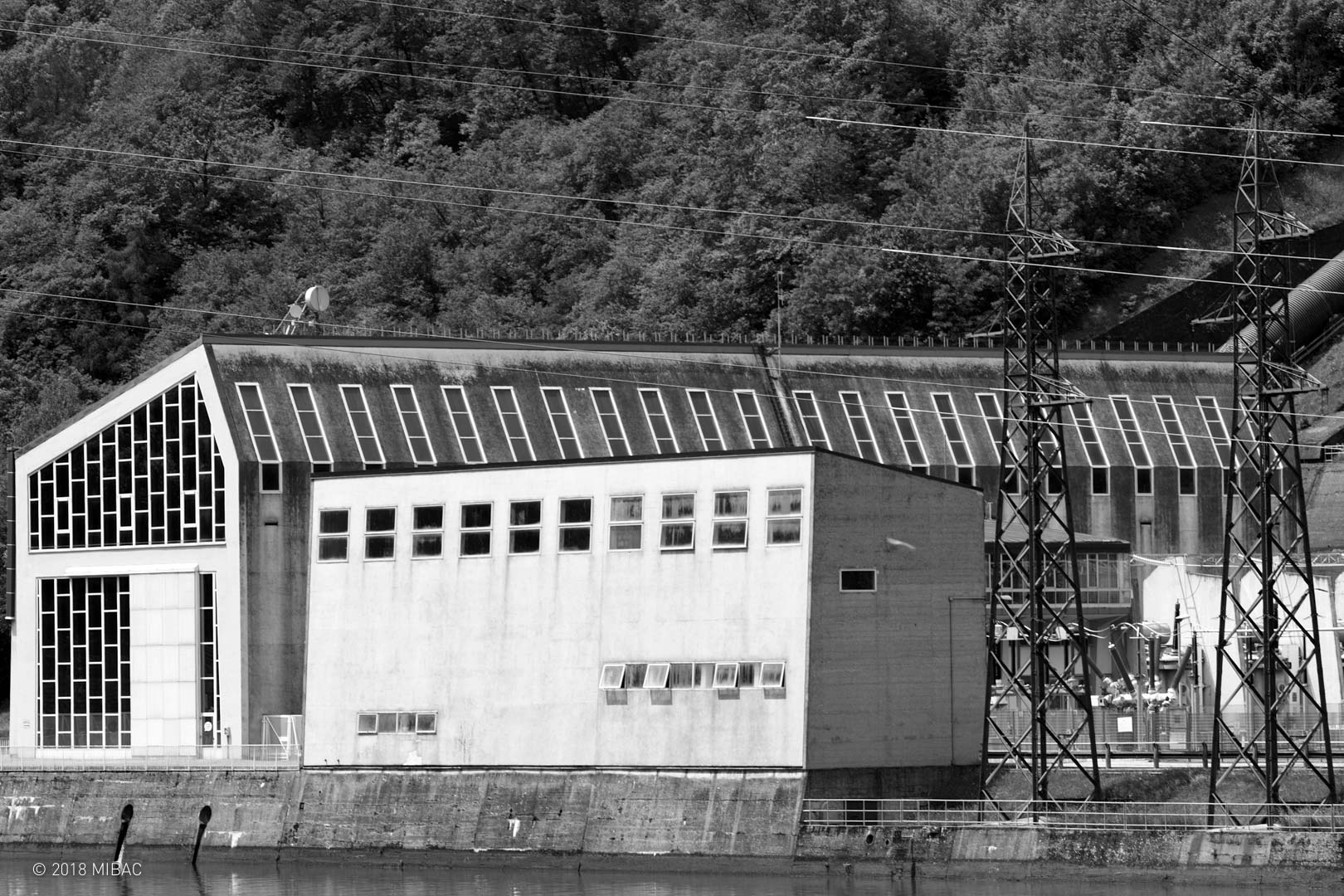 On the north-eastern side of the façade the sheet metal roofing breaks off to make room for a series of thin skylights, conceived as cuts in the roofing plan, bringing the early morning light inside.
Text by Manuela Raitano
Photos by Marco Introini