Place: Garavicchio, Capalbio (GR)
Authors: Niki de Saint Phalle, Jean Tinguely (sculture); Mario Botta with Roberto Aureli(entrance pavilion)
Chronology: 1980 | 1997
Itinerary:  Treasure hunt
Use: Sculpture garden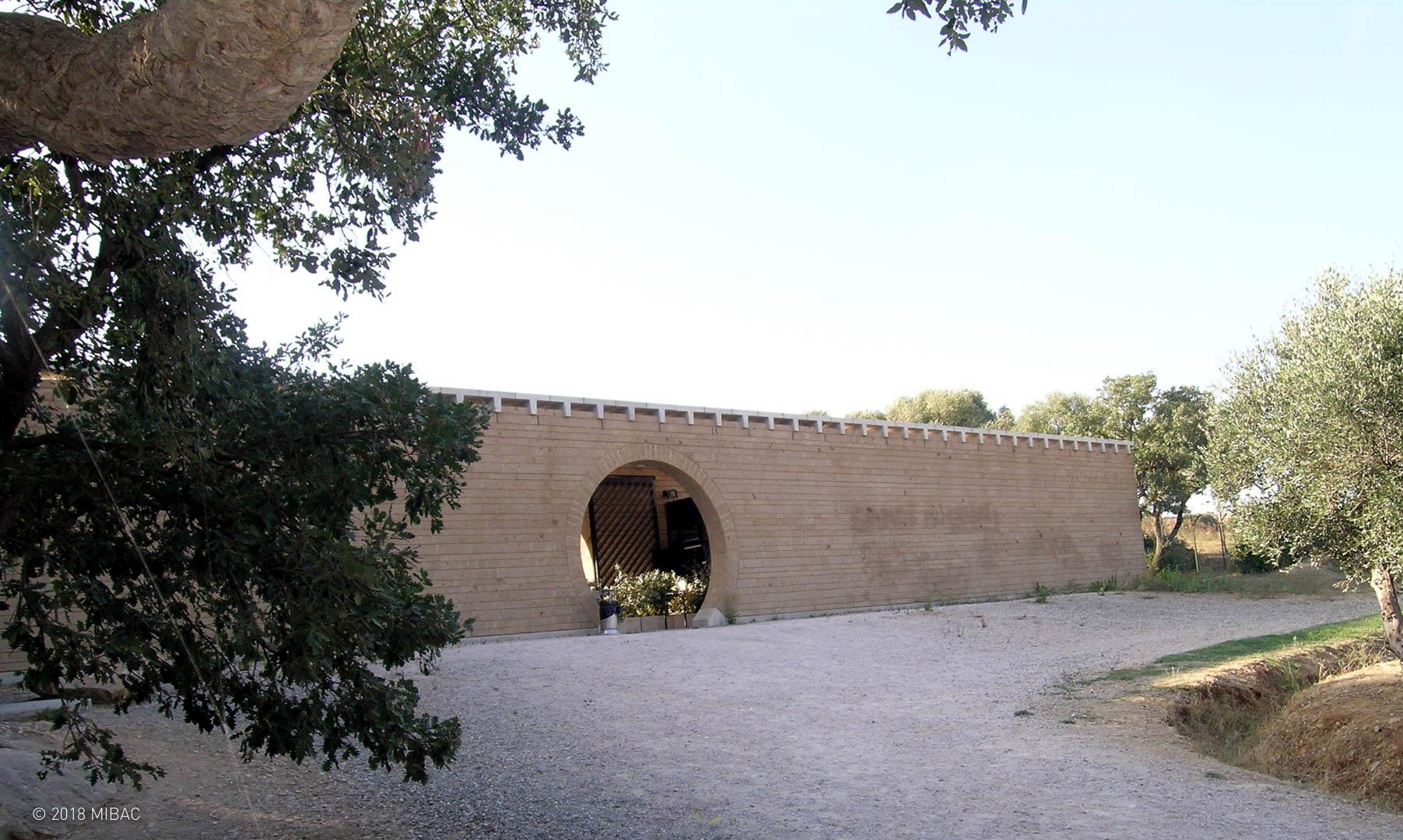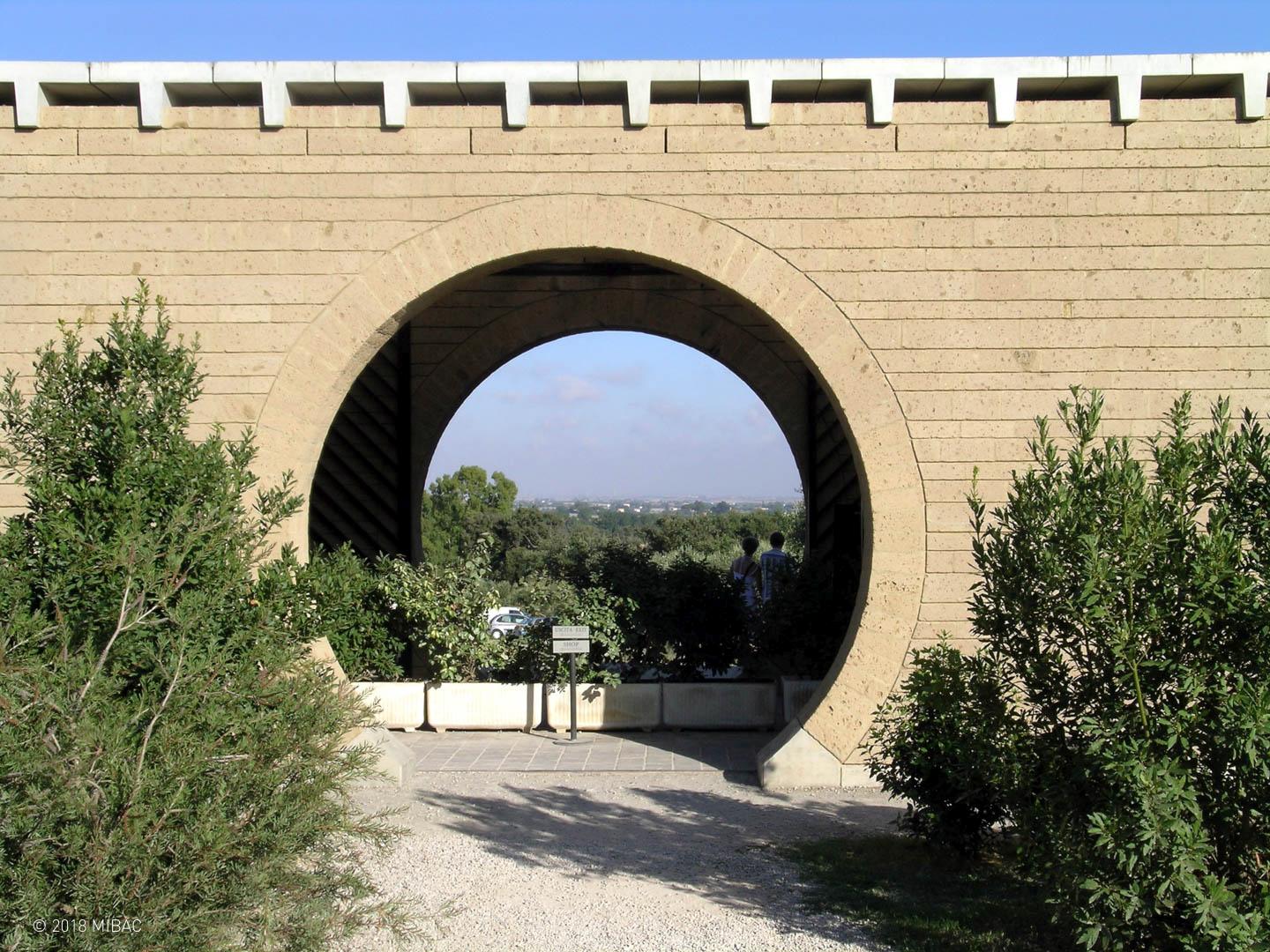 The Tarot Garden is a work by the artist Niki de Saint Phalle, realized in Capalbio with the help of her husband, the sculptor Jean Tinguely. The Garden, located within an olive plantation, is accessed by an entrance pavilion designed by the Ticinese architect Mario Botta in collaboration with the architect Roberto Aureli. This spectacular open space is populated by figures inspired by the major symbols of the tarot: 22 statues that recall, in more playful forms, the "monsters" that populate the well-known park of Bomarzo in Viterbo.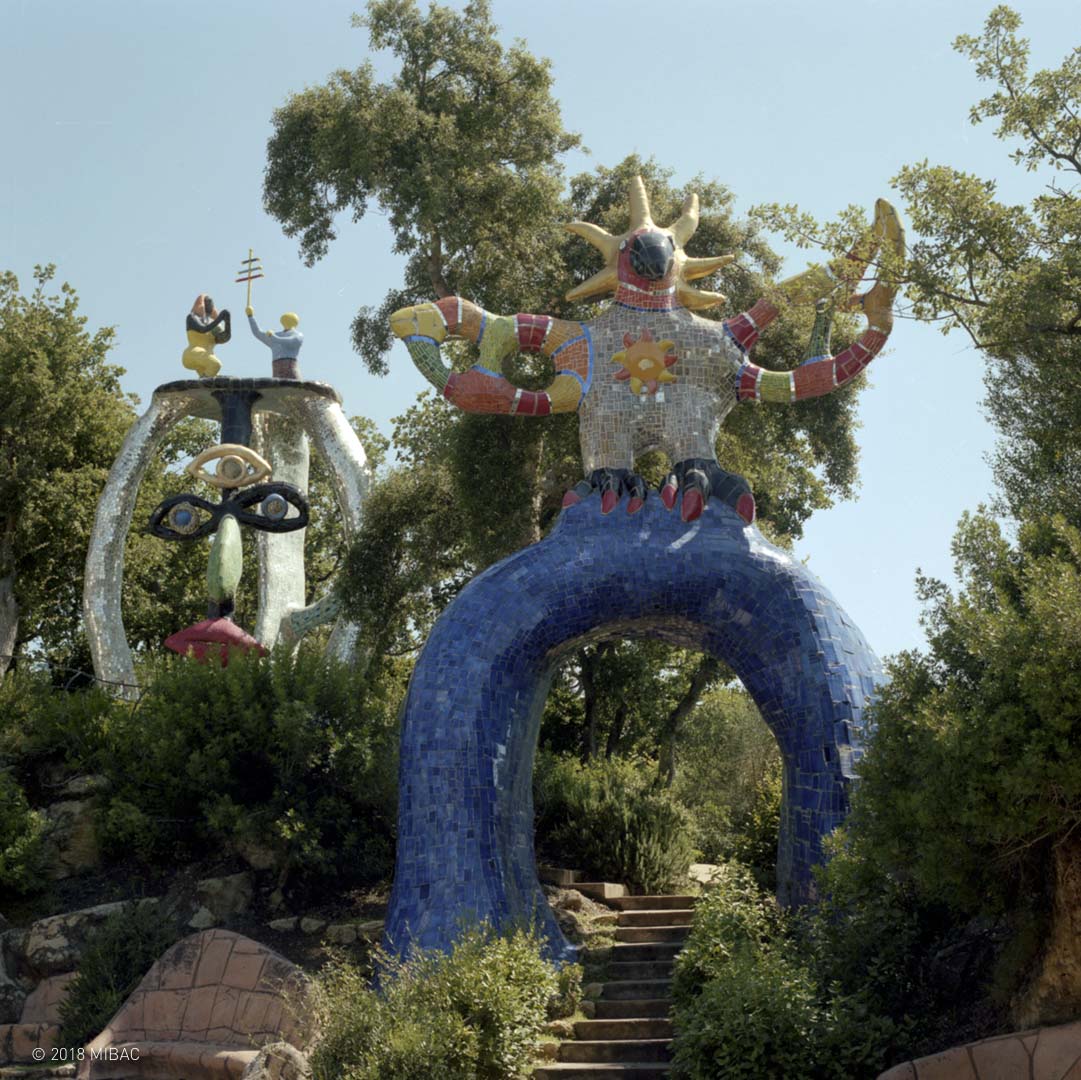 The idea of working to create a park populated by fantastic creatures, a sort of personal "Garden of Joy" by the artist, derived from Niki de Saint Phalle's fascination during her visit to Barcelona, with the Parc Güell, work of the great Catalan architect Antoni Gaudì. As in Bomarzo or in Villa d'Este, benevolent monsters meet along the avenues of the Tarot Garden: among these, the Sun is conceived as a bird with wings spread out because, as the artist explains, the bird is the creature that comes closest to the Sun.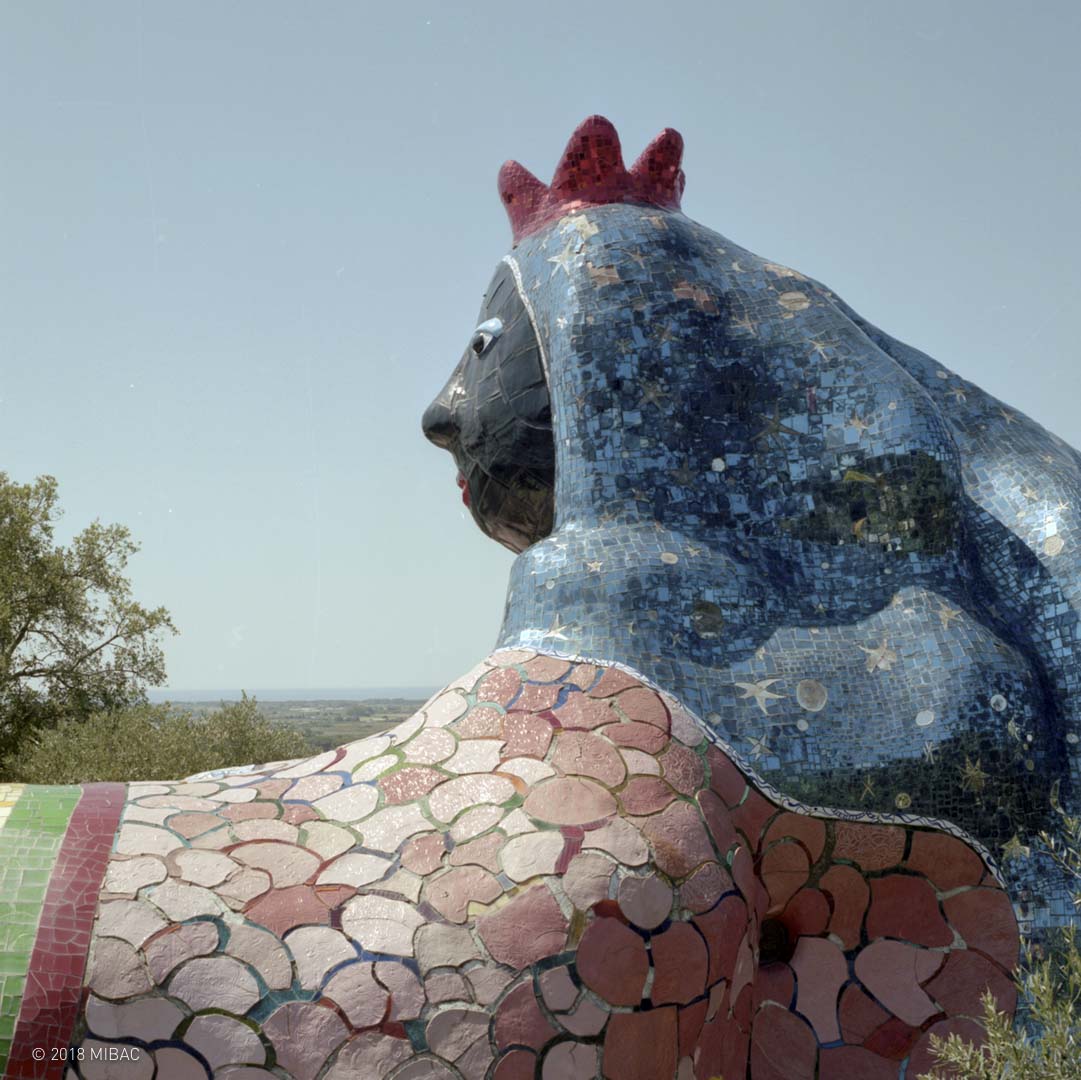 The Empress is a large habitable sculpture made in the figure of the Sphinx, with very prominent breasts and small openings that act as windows. Niki lived here for a few years, in a space entirely covered with fragments of mirrors and composed of a bedroom, living room, kitchen and bathroom. This space, in addition to having been her house, was also the laboratory and meeting place for all those who worked on this project.
The Pope is the tarot figure that makes the mysteries of life decipherable because he guides his disciples with teaching, meditation and study. In Niki's interpretation, it has three big eyes.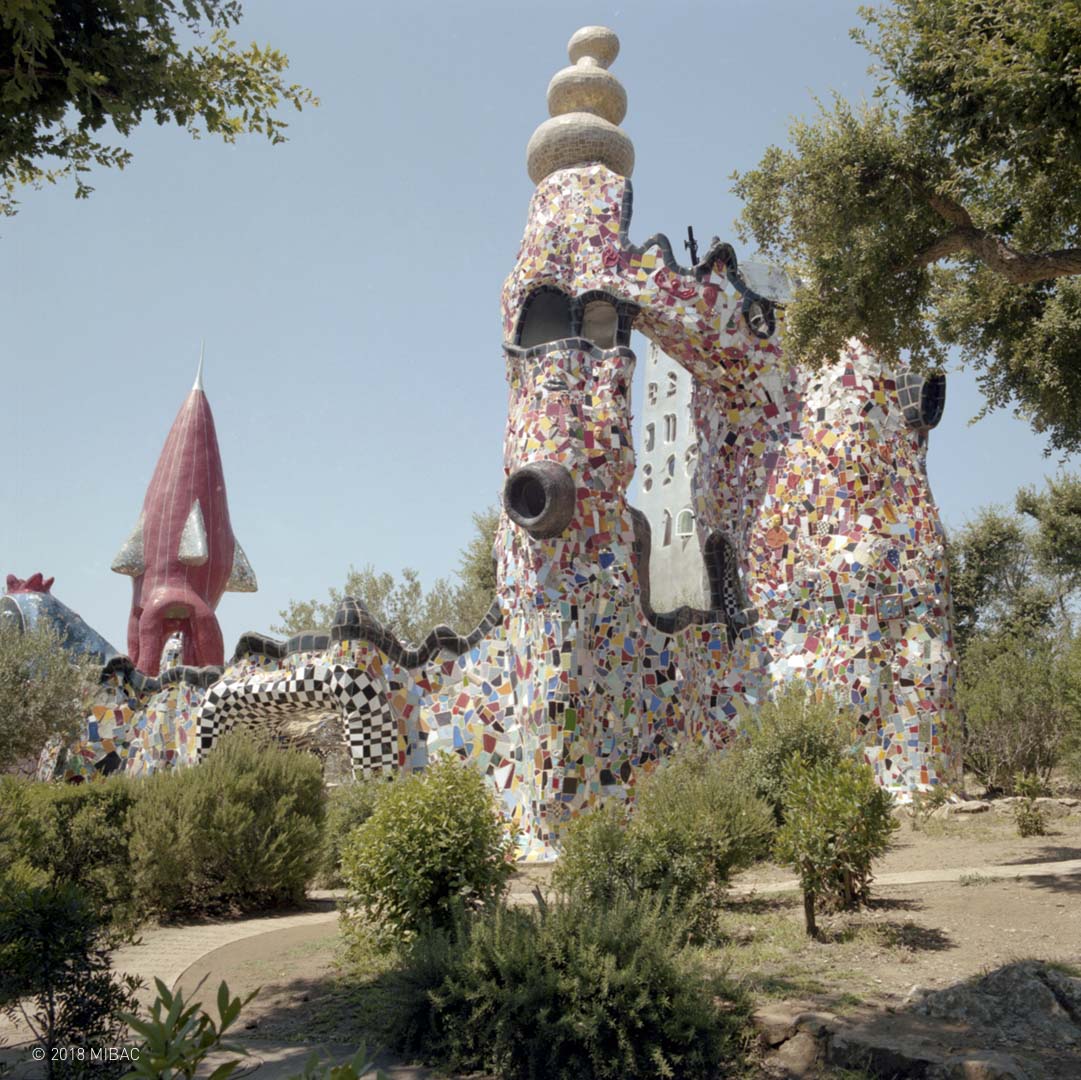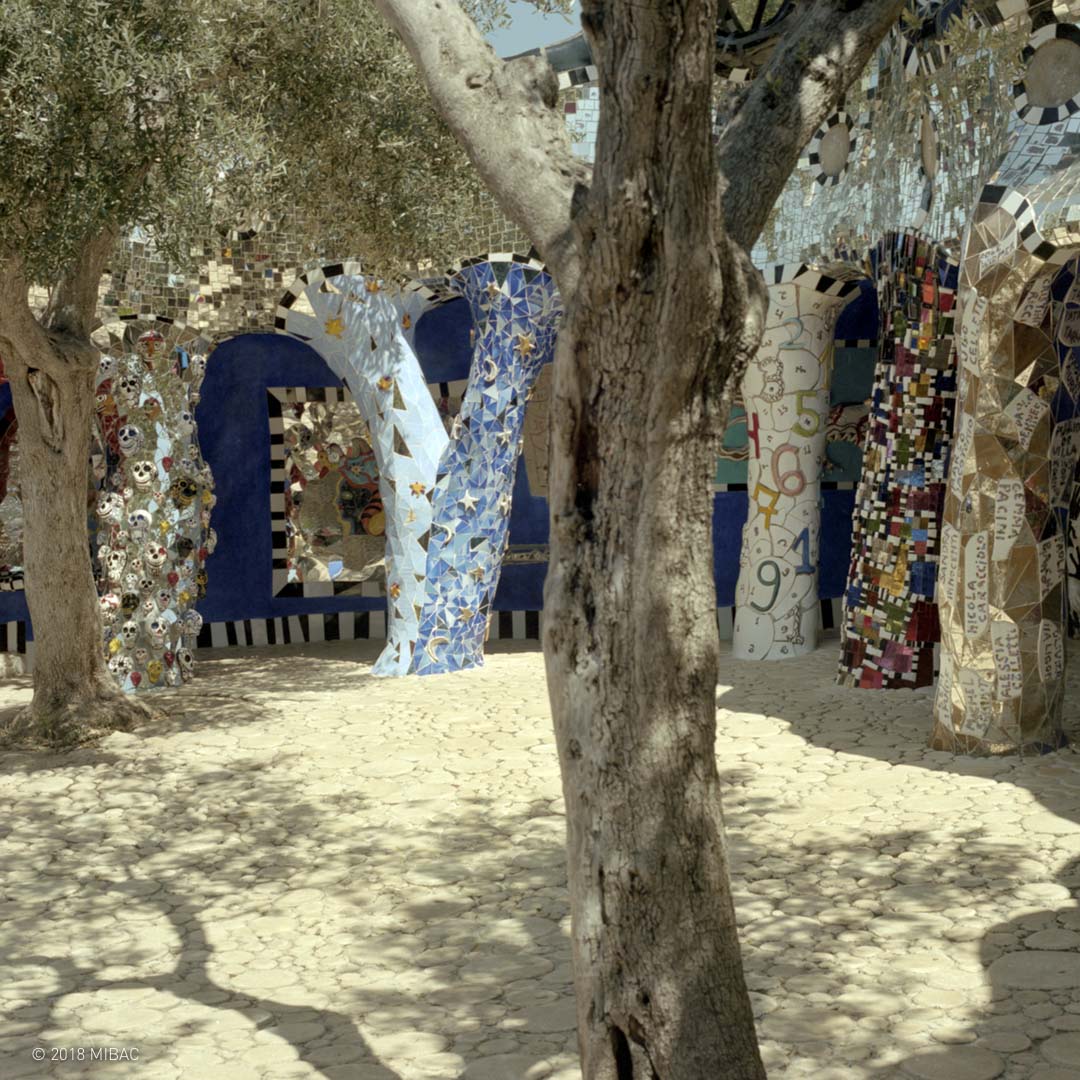 The Emperor is a complex sculpture in the form of a castle, organized around a central courtyard enclosed by an open gallery supported by a portico. On the back, covered with a mosaic of mirrors, you can see the Tower, a mobile sculpture by Jean Tinguely, cut off by a thunderbolt. In Emperor's internal space, an open-air court characterized by a sequence of pillars in the shape of a tree trunk, the clear descent of this park from Gaudi's architecture is more evident.
Text by Francesca Castelli
Photos by Emanuele Piccardo and Qart Archives