Place: Pescia (PT), Via Amendola
Authors: Giuseppe Gori, Leonardo Ricci, Leonardo Savioli; Emilio Brizzi, Enzo Gori (collaborators)
Chronology: 1948 | 1953
Itinerary:  An hard-working country
Use: Market
The competition for the flower market in Pescia was held in 1948 following the great development of flower production in the area of ​​Pistoia, starting in the 1930s. The announcement expressly required a covered "piazza" to be placed in an area of ​​the San Michele district, along the road that leads from the center to the station.
The winning project by Giuseppe Gori, Leonardo Ricci and Leonardo Savioli designed a thin vault of reinforced bricks, measuring 72 x 24 meters, open at the ends and placed in relation to the external landscape. On the vault's long sides are five minor arches, which allow the light to penetrate from every direction, so that the covered space is bright at every hour of the day.
The covered piazza is surrounded by low buildings that hold the warehouses, which are covered with local limestone extracted from the Maona quarries.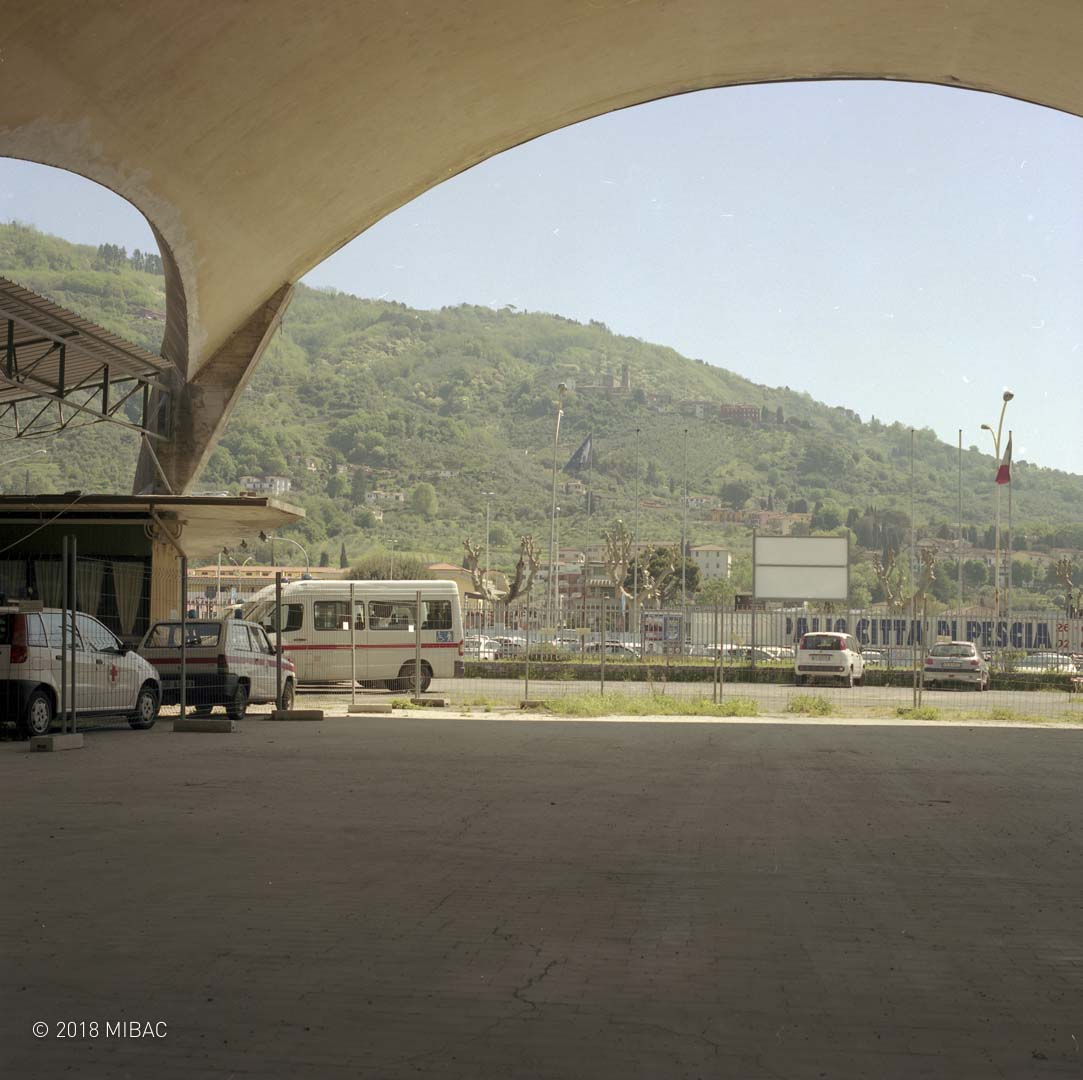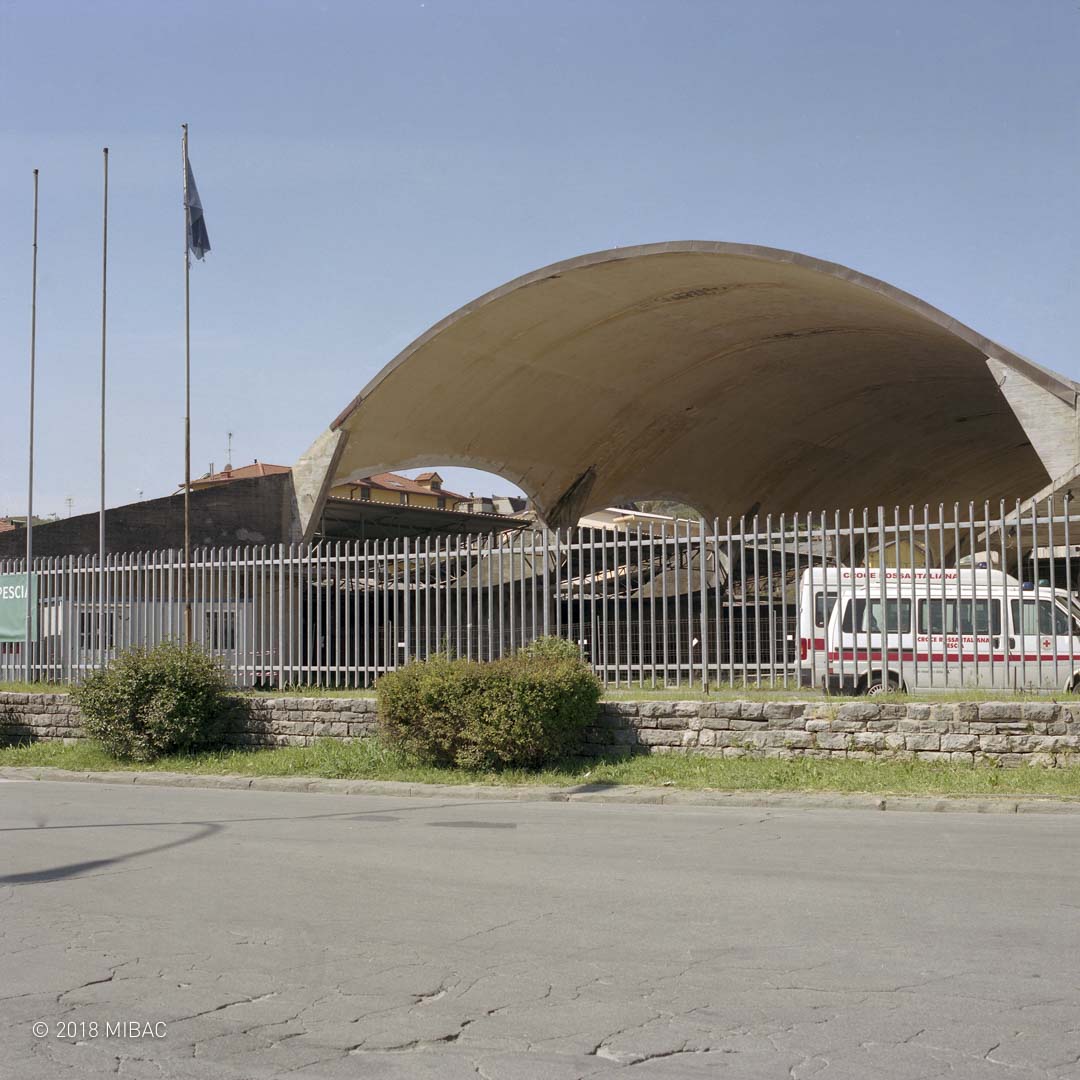 A characteristic of this building is the integration between space and structure. The latter is defined by the reinforced concrete vault, which tapers to a thickness of 15 centimeters and supports two sets of triangular spurs set into the vault with a 14-meter pitch. The latter rotate at the ends, arranging themselves diagonally to dilate the covered space and invite entry. The structure's lightness and simplicity make it look like a sail inflated by the wind.
Text Gianpaola Spirito
Photo Emanuele Piccardo