Place: Riesi (CL), via Monte degli Ulivi
Author: Leonardo Ricci
Chronology: 1963 | 1966
Itinerary: Architecture for the community
Use: ecumenical center (Waldensian community)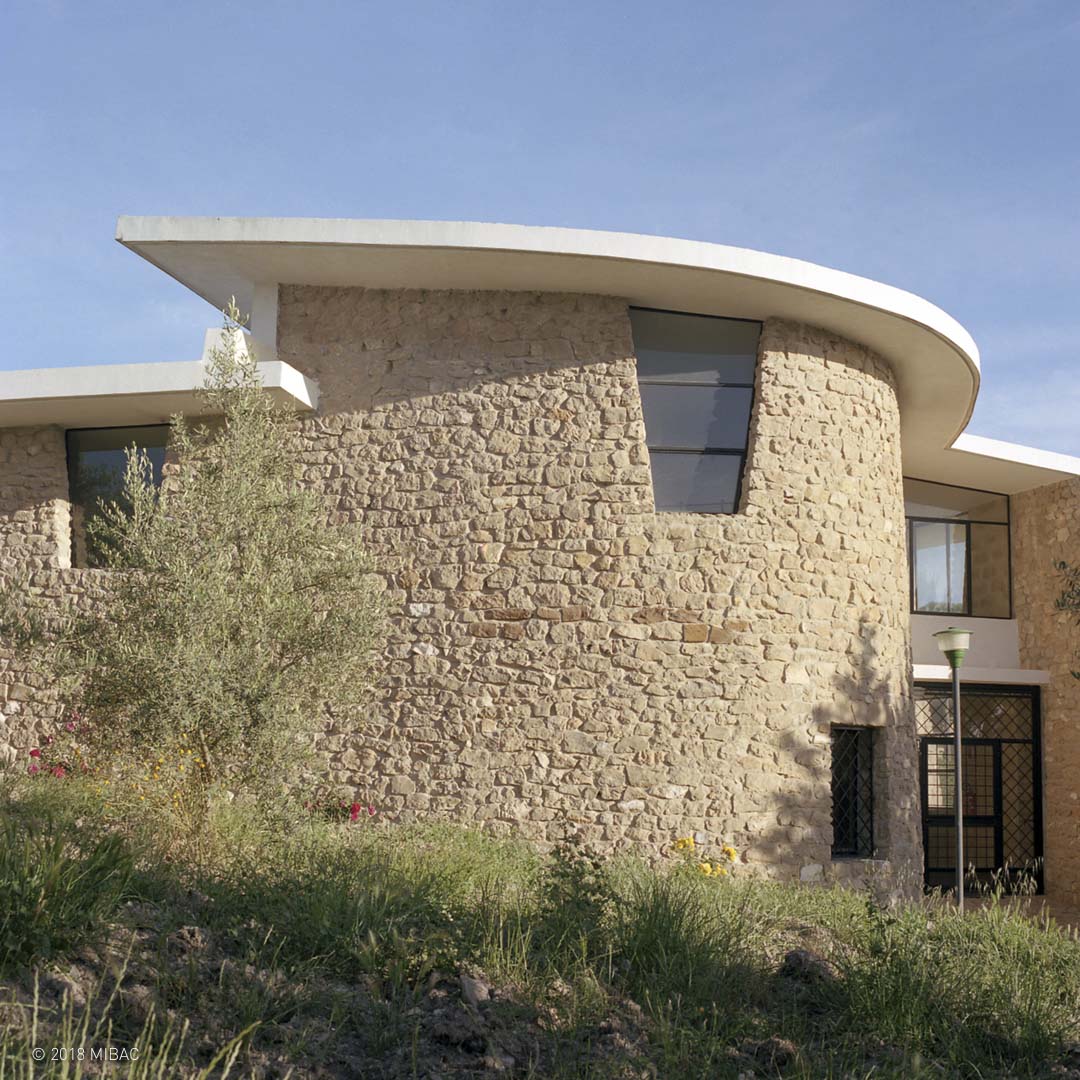 Leonardo Ricci designed the project for the Waldensian Ecumenical Center "Servizio Cristiano" in Riesi, in Monte degli Ulivi, in the early sixties, just after his previous experience with the Ecumenical Center of Agape, under the theoretical and spiritual direction of Tullio Vinay, then the Waldensian Pastor in Florence and Leonardo Ricci's close friend.
The Monte degli Ulivi Village takes its name from the small relief on which it stands, full of olive groves, immersed in the Sicilian countryside. Here Ricci uses plastic and organic forms of white plastered concrete, opposed to squared bases in exposed stone blocks. The use of smooth, curved surfaces and large, pitched or sailed roofs indicates the influence of his apprenticeship at Giovanni Michelucci's studio and his debt to organic architecture, in particular, to Frank Lloyd Wright, in whose work Ricci, his friends and colleagues, including Leonardo Savioli, found their driving force in those years.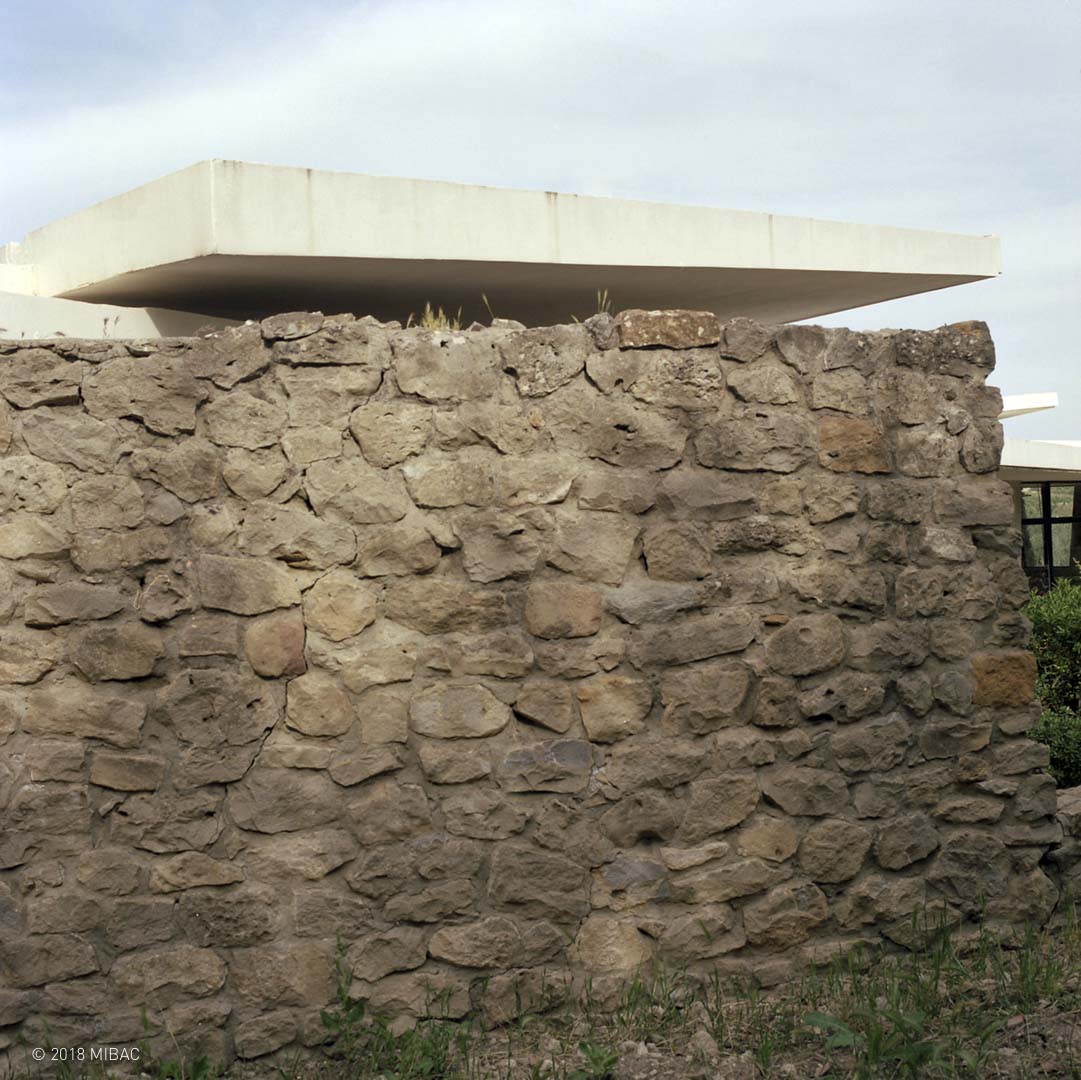 Working closely with Vinay, the architect developed his community vision, filtered through a fundamentally secular point of view. In Sicily, in a territory that was then very difficult, he created a set of spaces much more complex than those already designed for the Piedmontese community. In Riesi, Ricci imagines a real village, where you can perform different activities: from productive to cultural, to a residential guesthouse. There are also workshops for workers and craftsmen to learn their crafts, and joint schools accessed upon payment of a fee varying by income bracket, to also allow attendance by children from disadvantaged families.
The value of the village architecture lies in the relationship that the work establishes with the place, with its morphological conformation and even with pre-existing olive trees, which Ricci manages to preserve. On the contrary, the artefacts are affected by the scarcity of the construction means: building materials are poor and put in place with little expertise; nevertheless, the meager definition of detail does not weaken the great spatial force of the whole.
Ricci defines community spaces, where the values of collaboration, solidarity and friendship prevail. As he himself said "… I have never believed things preordained to rigid and fixed patterns, they lead to the Super-Man. I believe in the seeds: the seed is thrown, will it be born? Do not ask it, but plant and care for the earth holding it even if you will not gather the fruits." This affirmation refers well to Riesi architecture.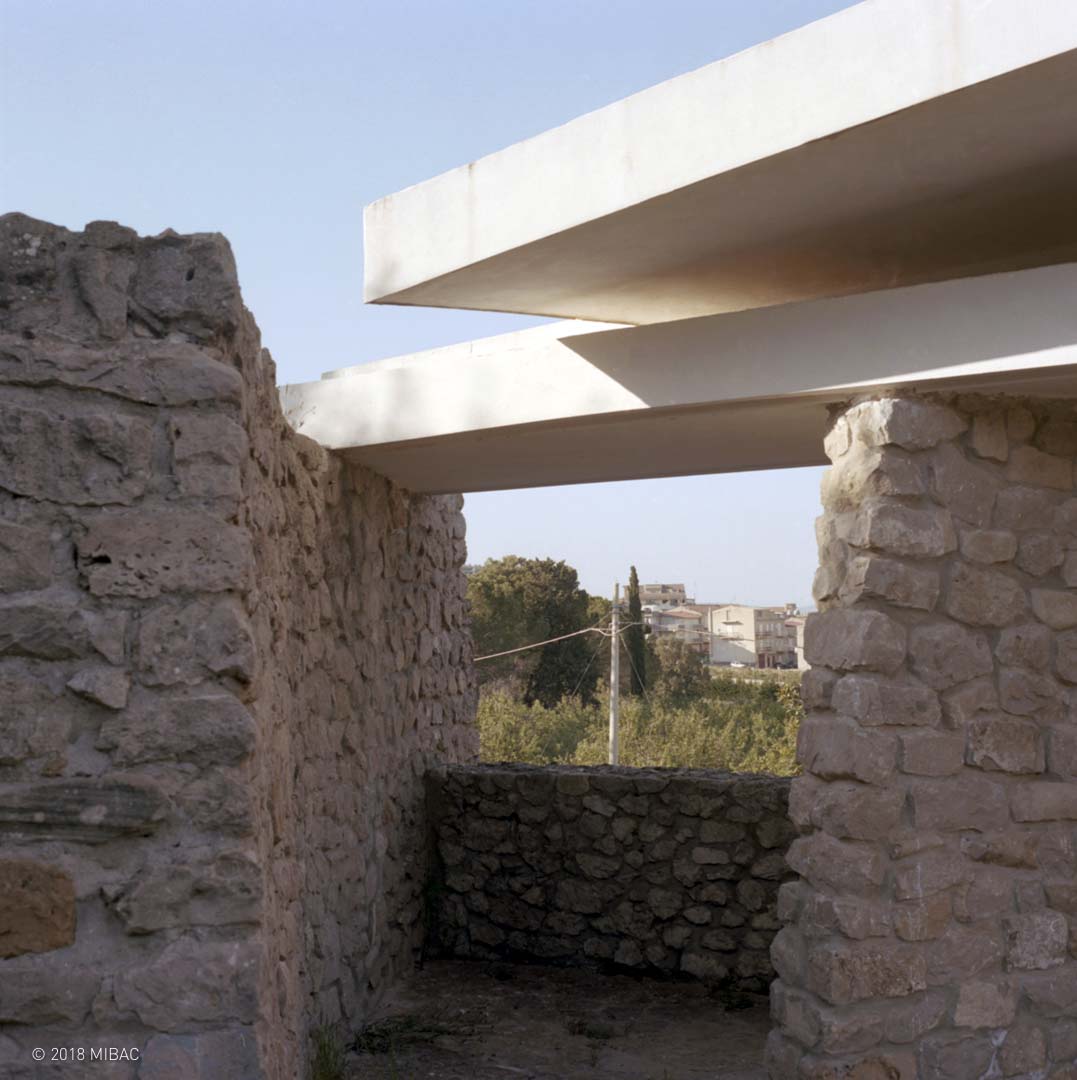 For today's critics of architecture, Ricci is one of the most interesting exponents of the sixties and represents the spirit or zeitgeist of those years. With his refusal of the academic design aesthetic and abstract rules of composition, he has created forms that look like something stemming directly from stone, as in the case of Agape Village, or from poor sulfurous soil and olive groves, as in Riesi.

Text Donatella Scatena
Photos by Emanuele Piccardo