Place: Rome, Piazzale dello Sport, 1
Authors: Marcello Piacentini, Pierluigi Nervi; Raffaele De Vico (gardens)
Chronology: 1956 | 1959
Itinerary: Architecture for the community
Original Use: Sports facility
Current Use: Arena for sports and entertainment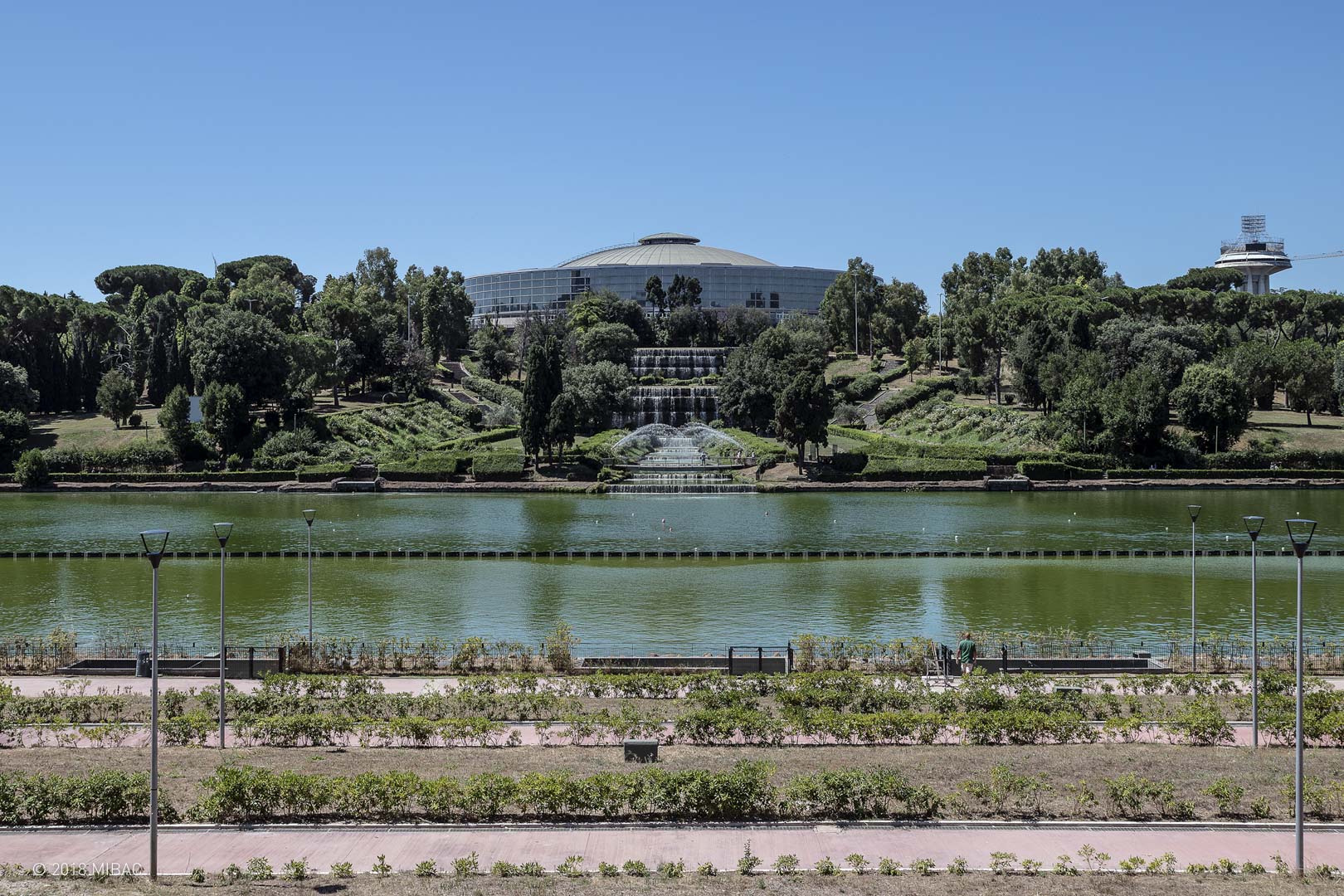 As part of the work for the 1960 Olympic Games, Marcello Piacentini was commissioned to complete the axis of via Cristoforo Colombo, the former via Imperiale, with a spectacular backdrop culminating in the new Sports Palace. The building thus completed the scenic design of the EUR district, the former "E42", designed by Piacentini himself in the 1930s for an International Exposition that was never held. Given the structural complexity, Piacentini was then joined by Pier Luigi Nervi to construct a circular building with a stepped hall flanked by a ring-shaped distribution gallery. The large lowered-arch dome characterizes the internal space.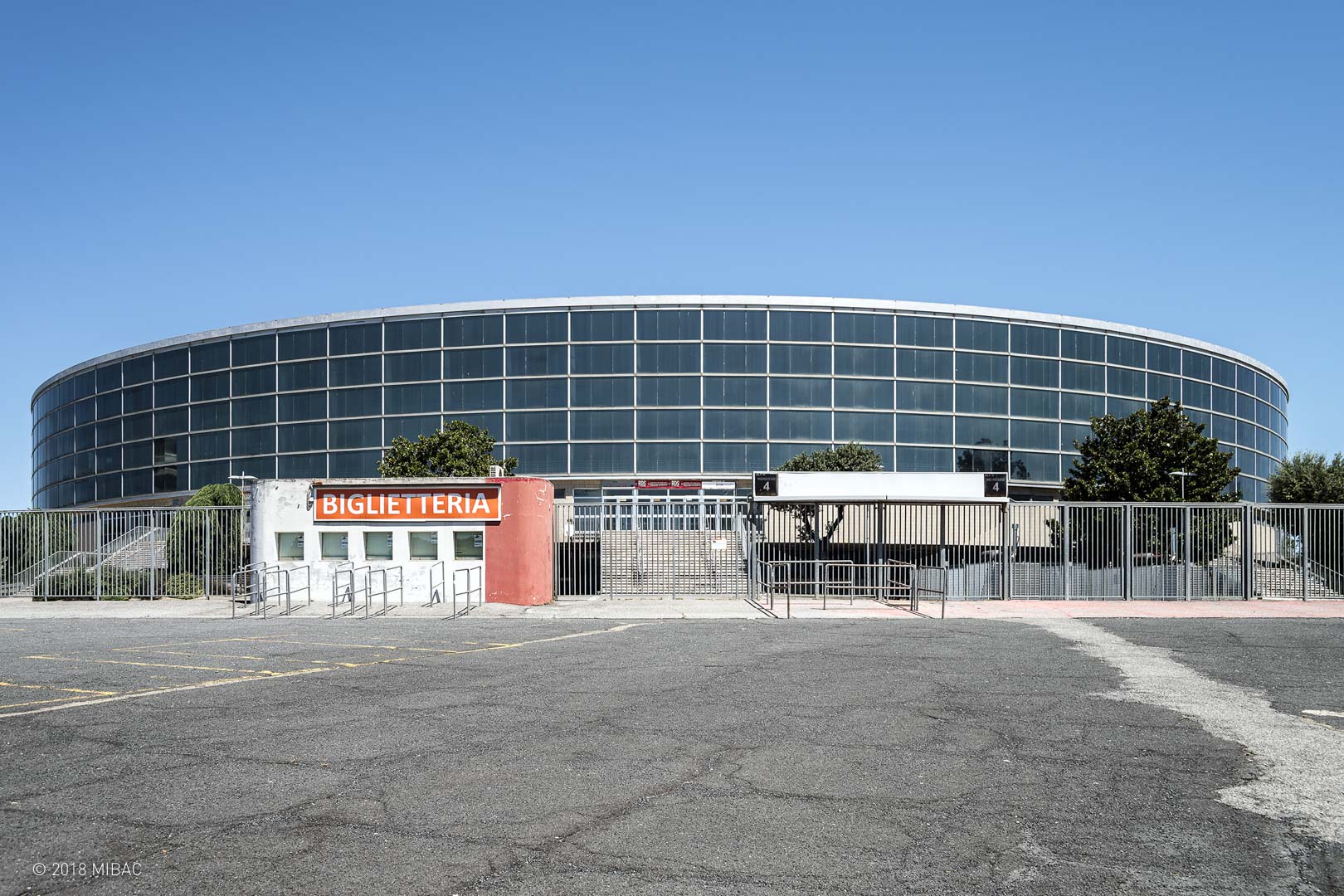 On approaching the building from Viale dell'Umanesimo or from the Central Lake Park, the Sports Palace loses its role as a scenic backdrop to take on a plastic aspect of pure volume sculpted by light.
The transparent cylinder of the galleries, which at night shows the complex system of the internal distribution, is accessed via wide monumental stairways. The glazed skin holds a light installation, created during the 2003 restoration coordinated by Massimiliano Fuksas, modifying the structure's visual impact in the evening, leaving the perception unchanged during the day. The main entrance originally overlooked the internal view of the lake and the neighborhood, from which the largest number of visitors was expected.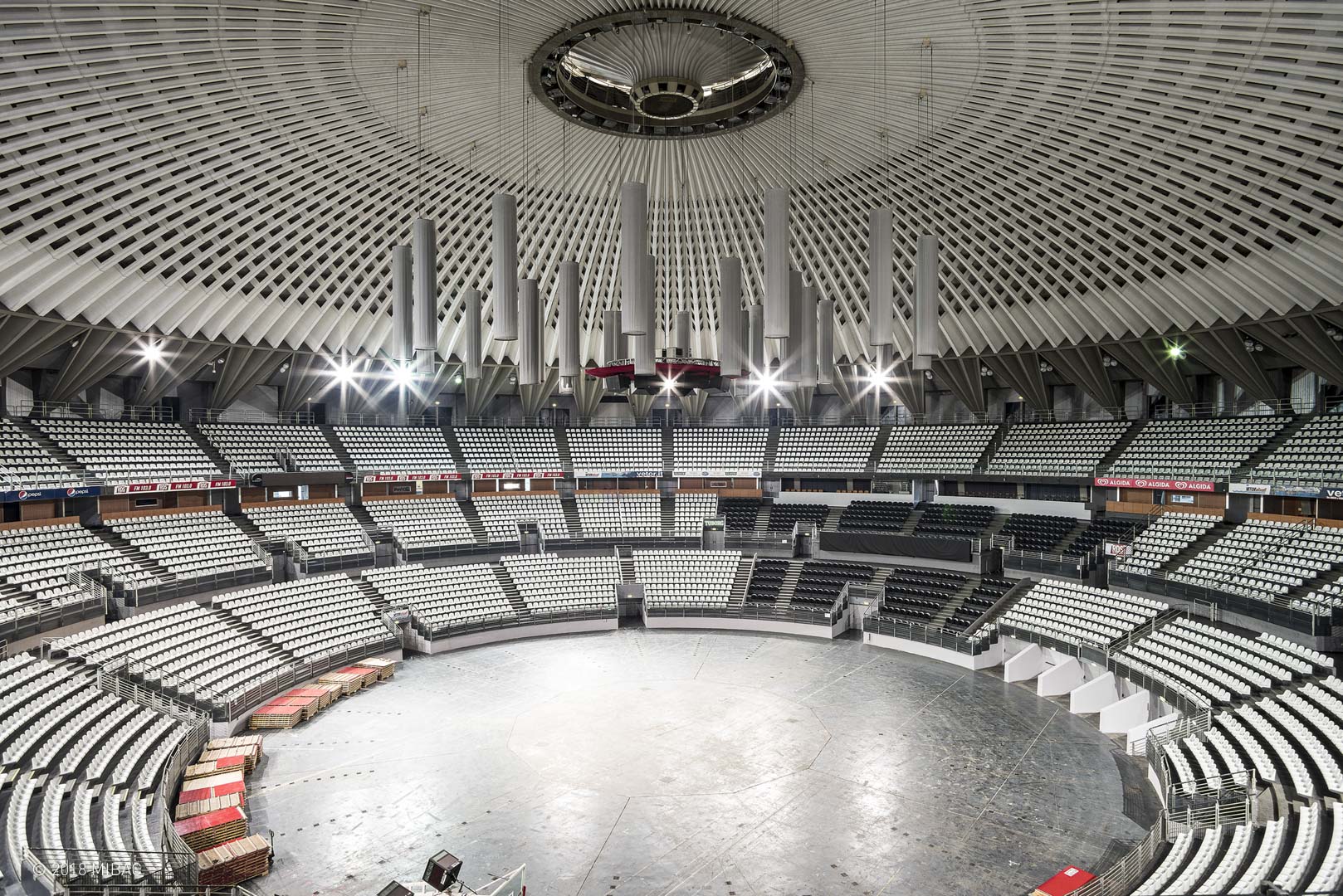 The huge circular hall (almost 100 meters in diameter) has three tiers of steps and can hold up to 16,000 people. This extremely flexible structure can host boxing matches, basketball games, volleyball and tennis, concerts, shows, conventions and competitions.
The hall is covered by a dome shaped like a spherical cap, formed by prefabricated concrete beams with a V-shaped section, subsequently reused by Nervi in the Papal Audience room's vault in the Vatican. Here, they are completed by a 9 cm slab and connected by triangular elements to the reinforced concrete support pillars, inclined according to the thrusts of the vault.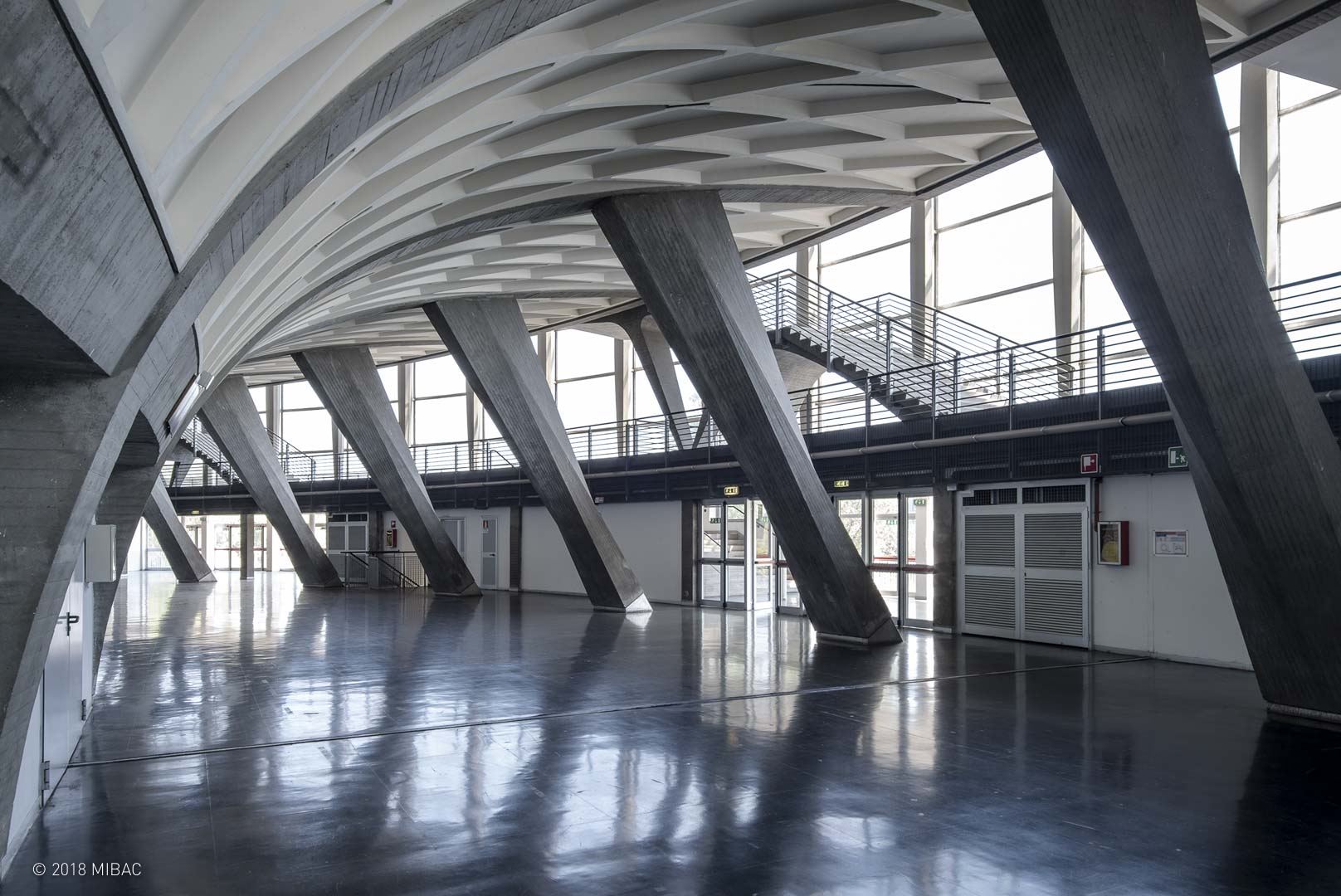 The annular gallery's roof is formed by a lozenge-shaped coffered vault, from which the support pillars extend in a plastic and complex geometric shape.
Two sets of stairs, leaning on suspended galleries between the large external windows and the ring gallery, lead to the last row of steps. The stairs' form, shaped on parabolic supporting arches, reiterates Nervi's structural virtuosity, based on a wise use of reinforced concrete.
Photos by Alessandro Lanzetta