Place: Turin, Corso Unità d'Italia, 40
Authors: Amedeo Albertini (realisation); Cino Zucchi (restoration and extension)
Chronology: 1957  (realisation) | 2011 (restoration and extension)
Itinerary: Treasure hunt
Use: Musem
Turin's modern history is inextricably linked to that of the car production. In 1961, on the centenary of the Unification of Italy, the organization of the Universal Labor Exhibition led to the creation of a modern neighborhood in the south-east area of ​​the city. Its overall design consisted of a system of pavilions linked by a monorail. Among them were the Palazzo a Vela by Franco Levi and the Palazzo del Lavoro by Pierluigi and Antonio Nervi with Gio Ponti. In this context, the "Carlo Biscaretti di Ruffia" Automobile Museum was born, designed by Amedeo Albertini, with its long and iconic convex façade suspended from the ground by an imposing metal beam set on four large reinforced concrete piers. After years of neglect, in 2009, the City of Turin started the restoration and expansion works of the Museum. Following a competition held in 2004, it assigned the task to a team coordinated by Cino Zucchi.
Zucchi's project rewrote the interface between the building and the city, through a refined interpretation of modernity in its relation to the place. It manifests itself in a continuous and fluid metal casing that envelops the hard prismatic volumes of the original building, rewriting the use of the ground floor and incorporating the new expansion wing included in the competition call. The intervention has almost doubled the original exhibition space, bringing it from 11,000 to 19,000 square meters.
The large pyramidal tree-like columns that support the covered walkways connecting the entrance hall and the rear pavilions have been preserved, and their strong plastic and tectonic impact has been enhanced. The new Museum hall has been placed among the columns and now occupies the original courtyard, hosting a space for events and performances.
In the new hall, the perforated steel cladding hanging from the roof beams ensures spatial and perceptive continuity, transforming the interior into a space hybridized with its urban exterior and thus, ideally, returning it to the city.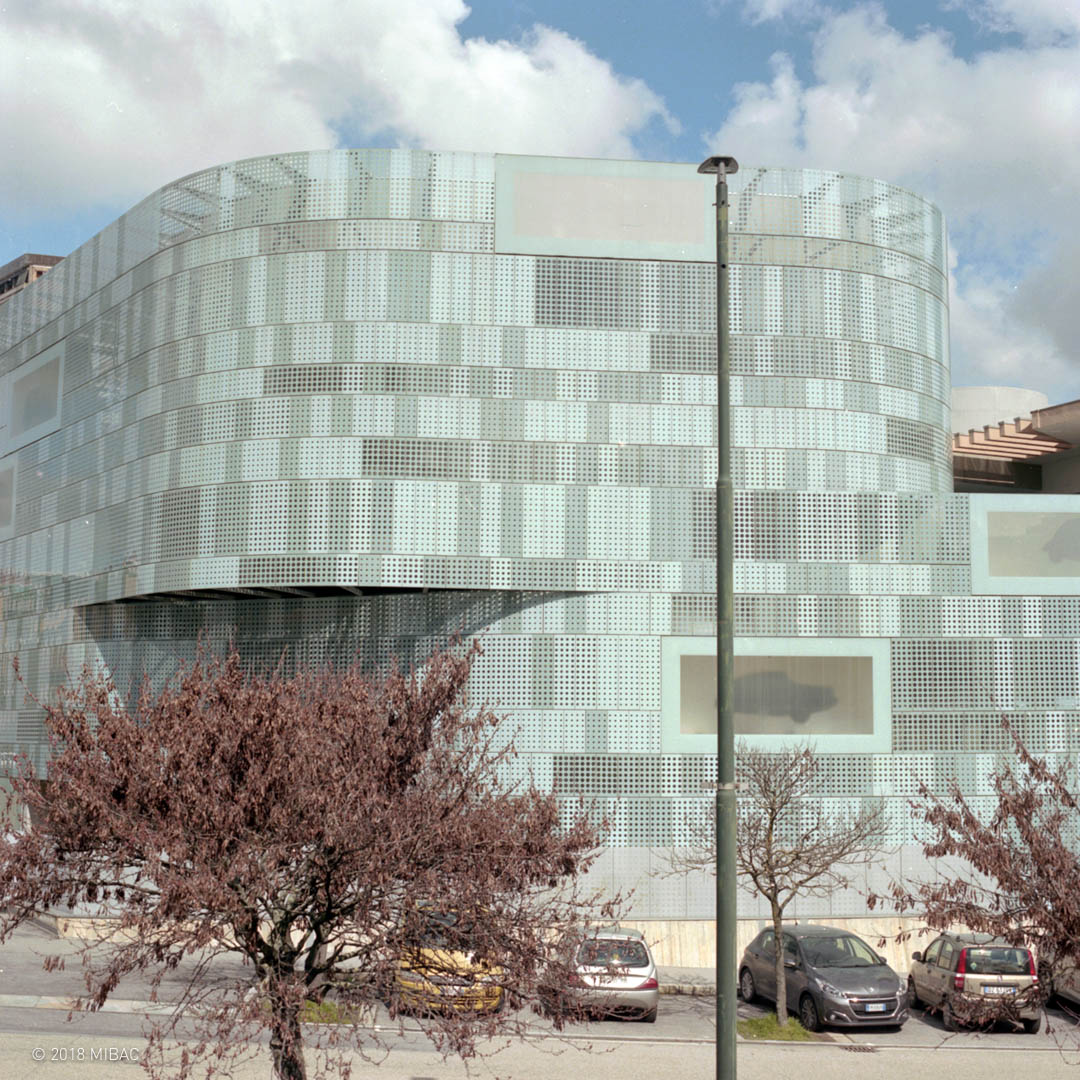 The building's skin consists of a perforated metal membrane and houses large LED screens that transform it into a speaking organism.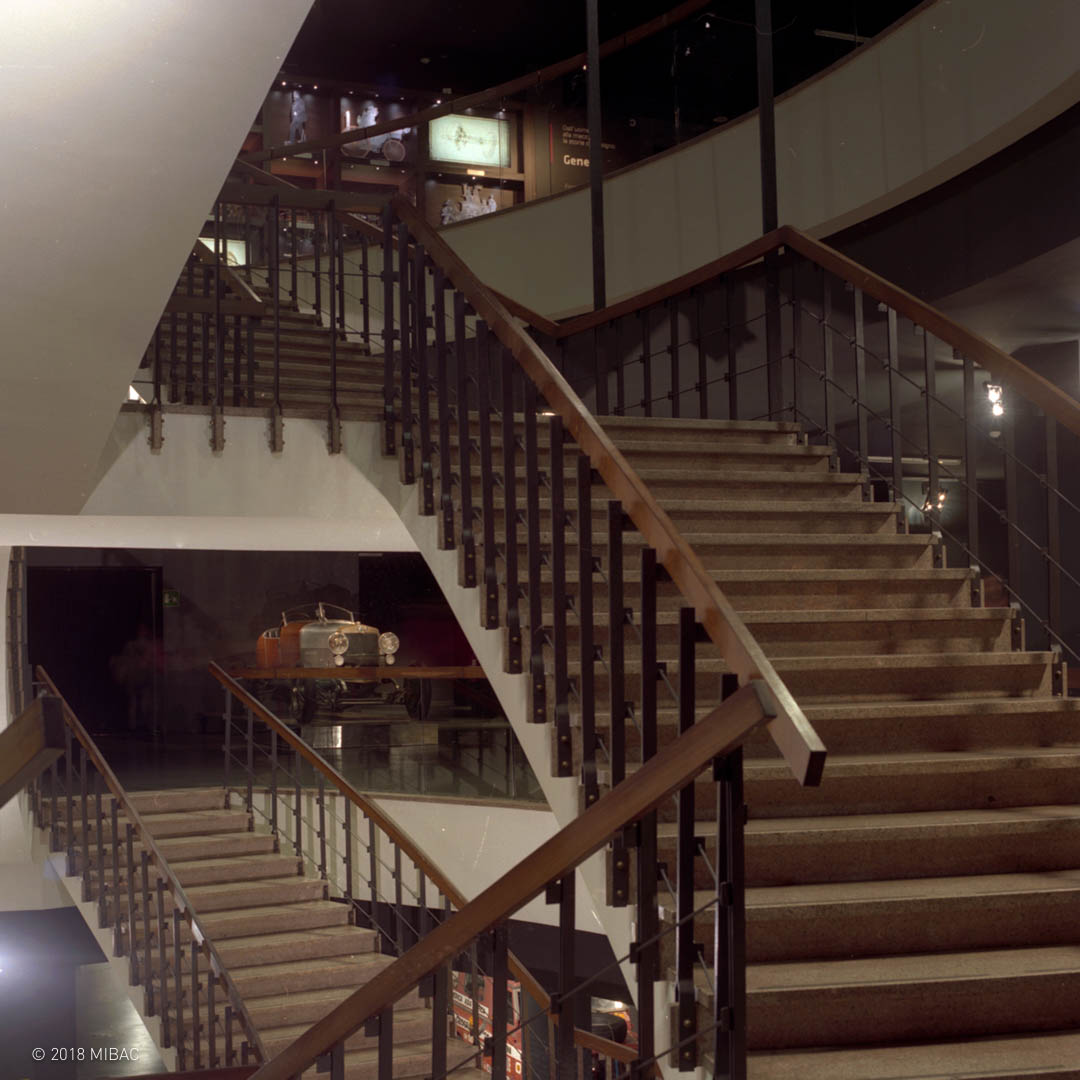 The historic main stairway of the Albertini project has been left unaltered, apart from two escalators running on both its sides, that allow to reach the starting point of the guided tours on the second floor of the Museum.
Text Fabio Balducci
Photos by Emanuele Piccardo