Place: Rome, Via del Circo Massimo, 1-9
Authors: Vincenzo Monaco, Amedeo Luccichenti
Chronology: 1952 | 1953
Itinerary: Building houses, making cities
Use: Apartment blocks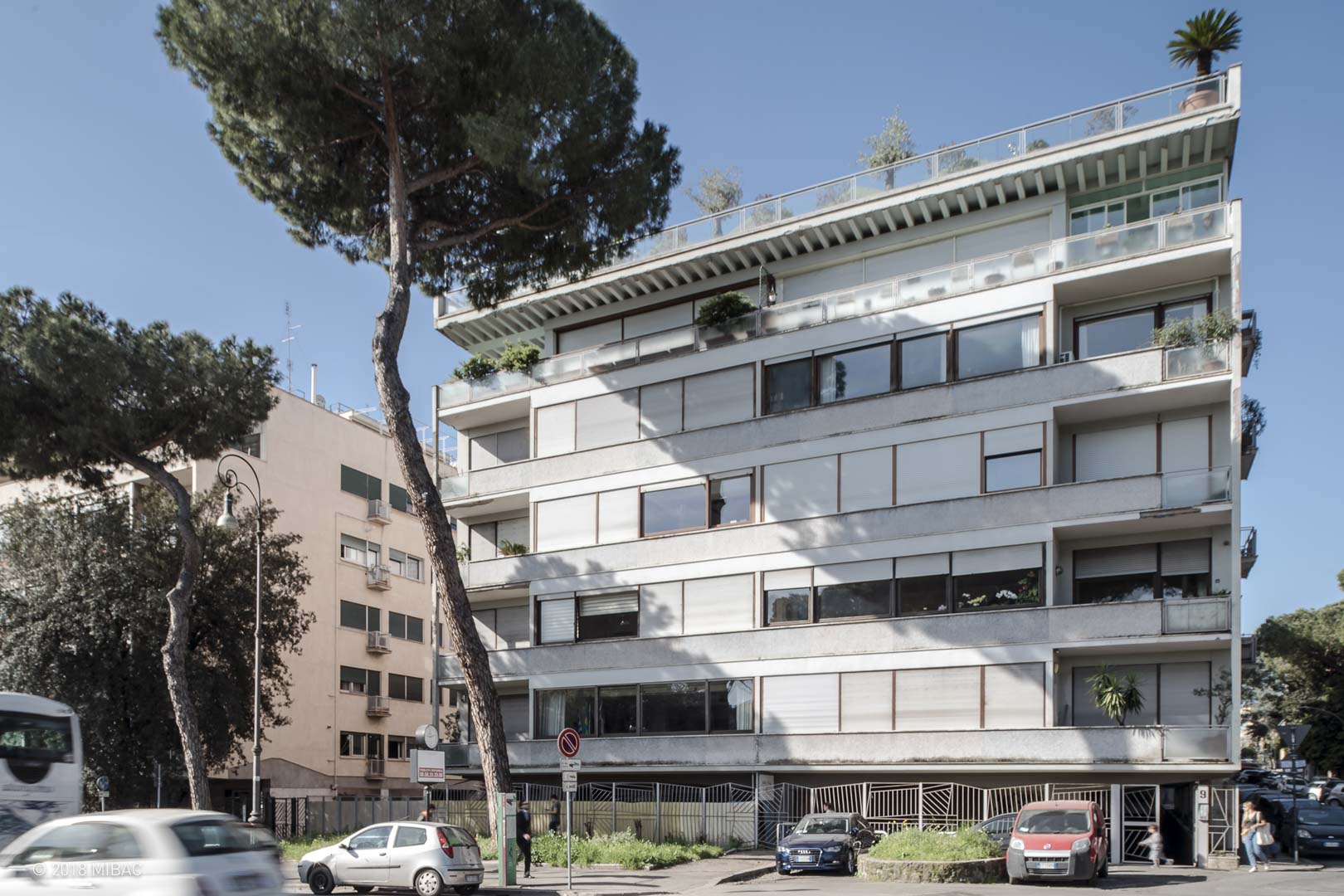 Epitome of the quality of the Roman bourgeois residence at the beginning of the economic boom, the apartment blocks of Via del Circo Massimo, facing the Palatine hill, accurately describe one of the most successful and reiterated typologies in the capital.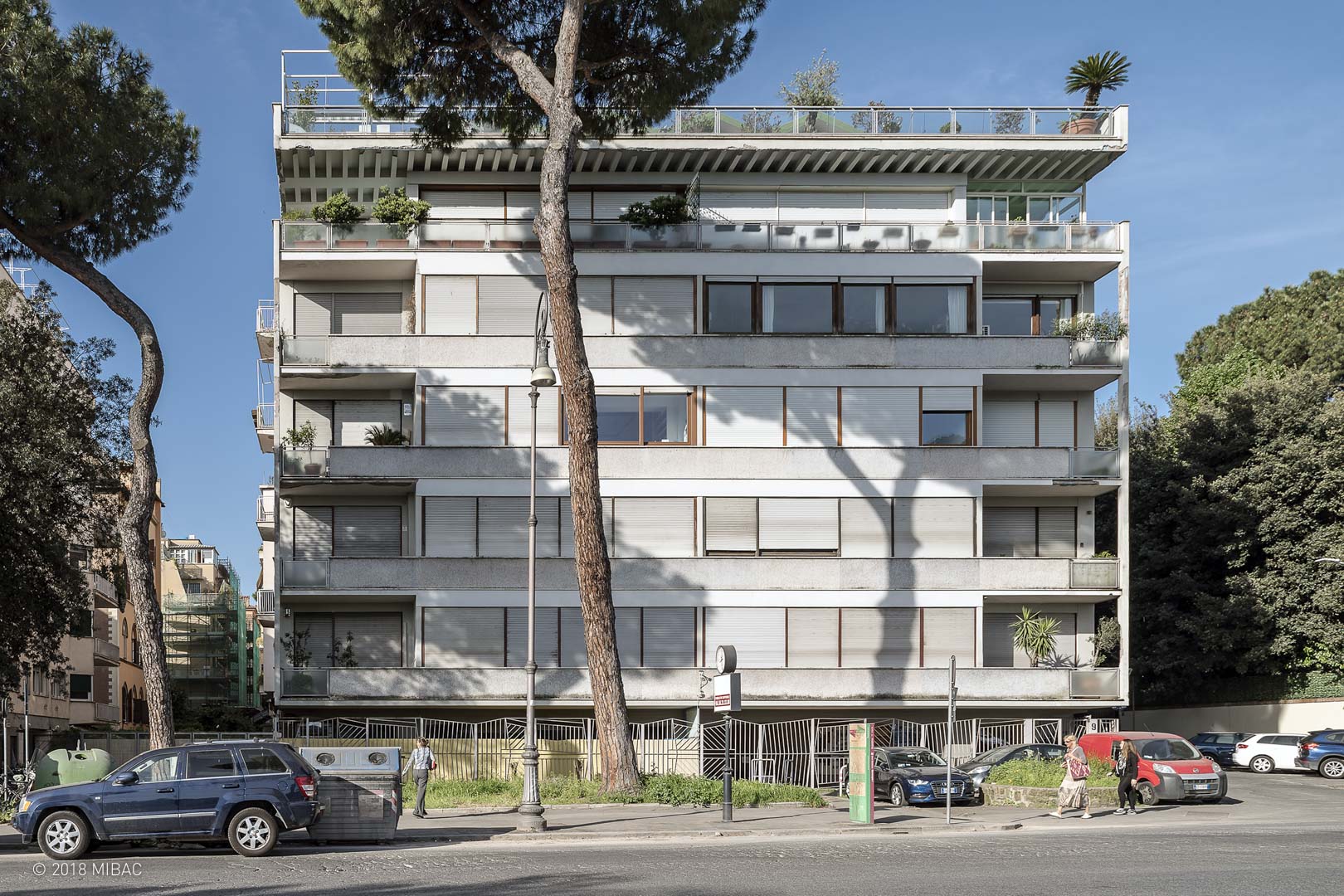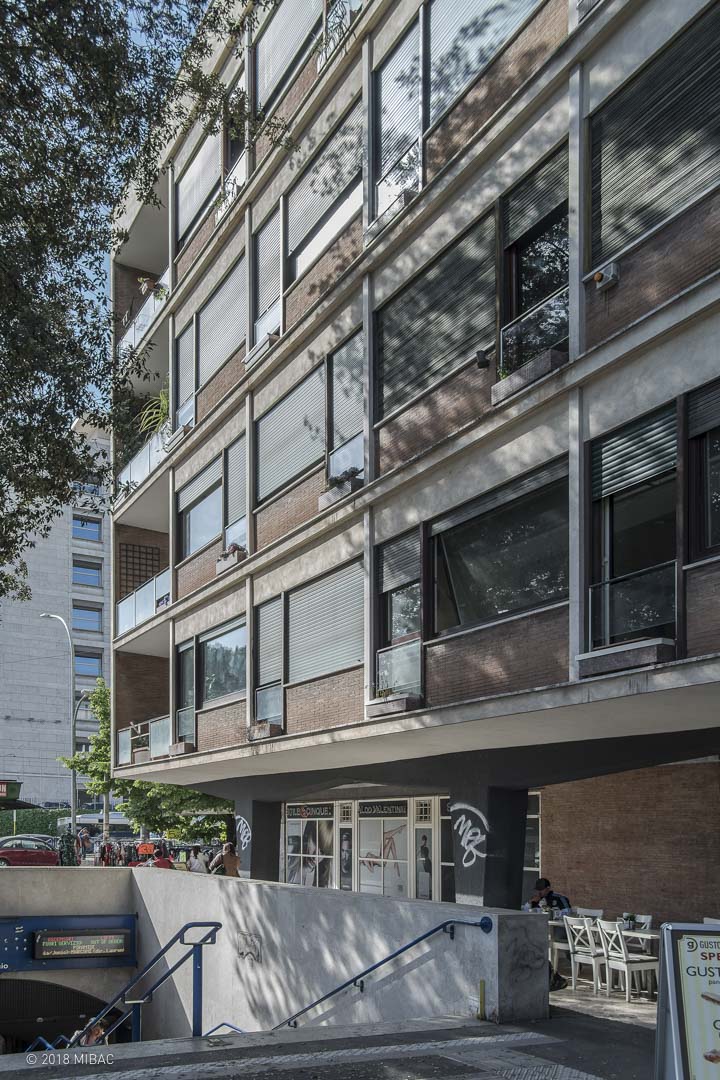 The two main fronts, almost completely of glass, show two façades that, creating a decisive alternation between full and empty spaces, determine two different declinations of the same theme: the building to the north has long ribbon windows that mark a horizontal rhythm; while the corner building, located at the Underground exit, shows the structural grid on the façade.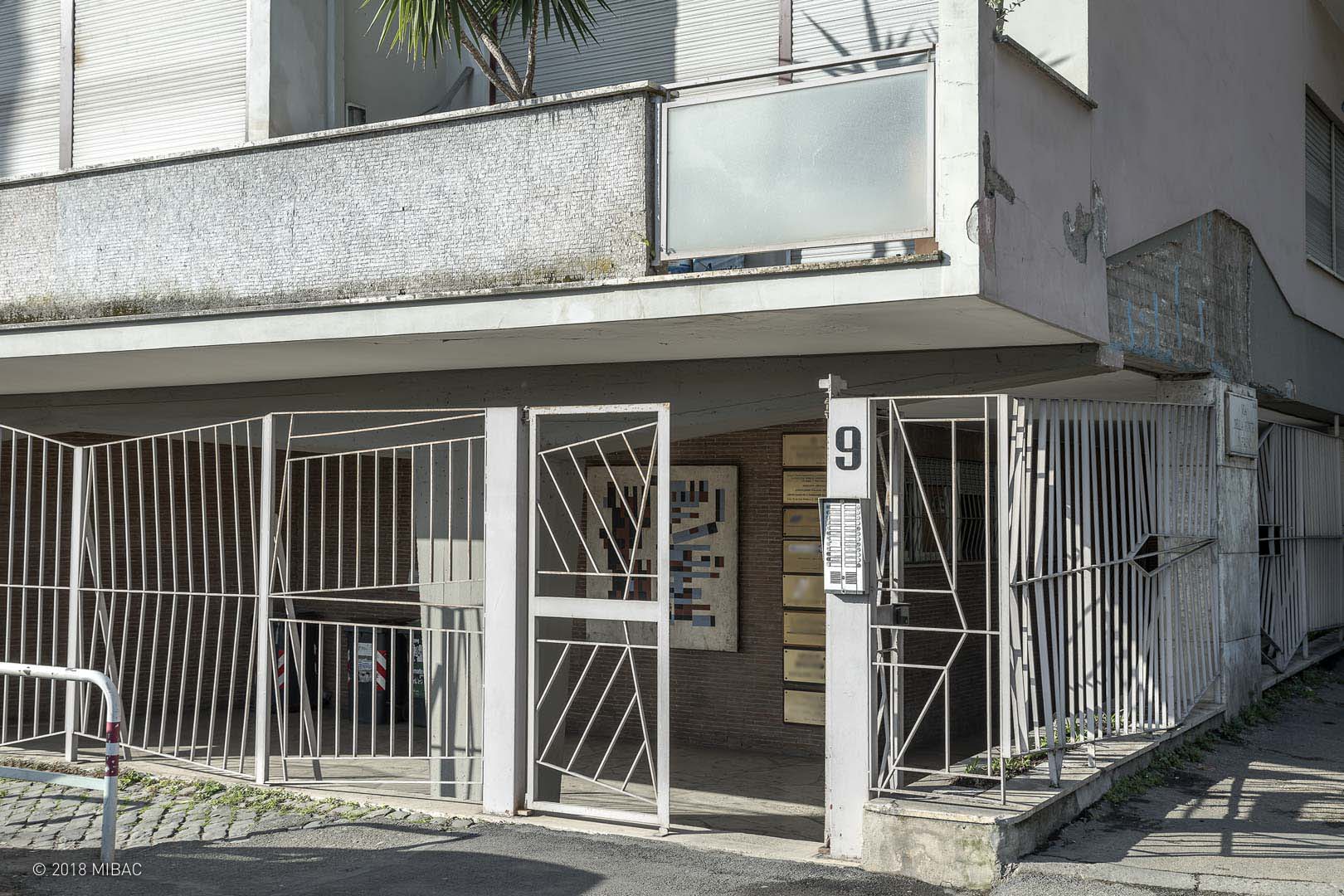 From the alignment of the top floors and shelters on the steeply sloping front of Via del Circo Massimo, two different junctures are connected on the ground: the corner building, of greater height, includes shops on both sides, while, on the other side, the building with ribbon windows has a private compressed atrium, partially lowered compared to the street level.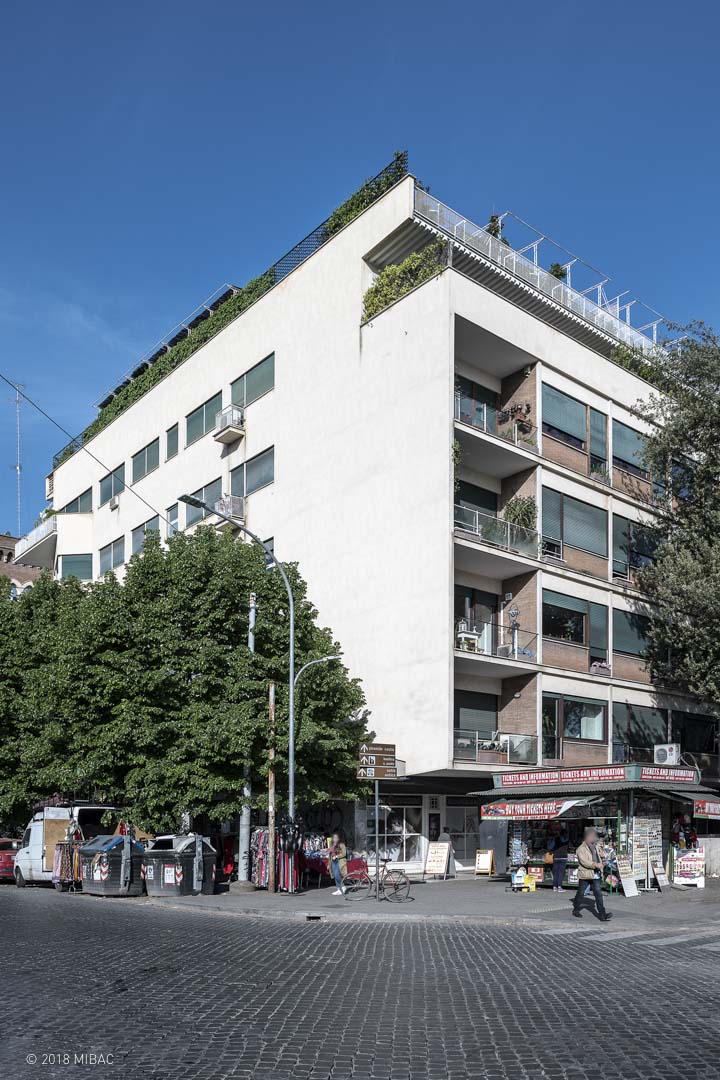 The corner on Viale Aventino reveals a different character, showing a much more closed and compact façade.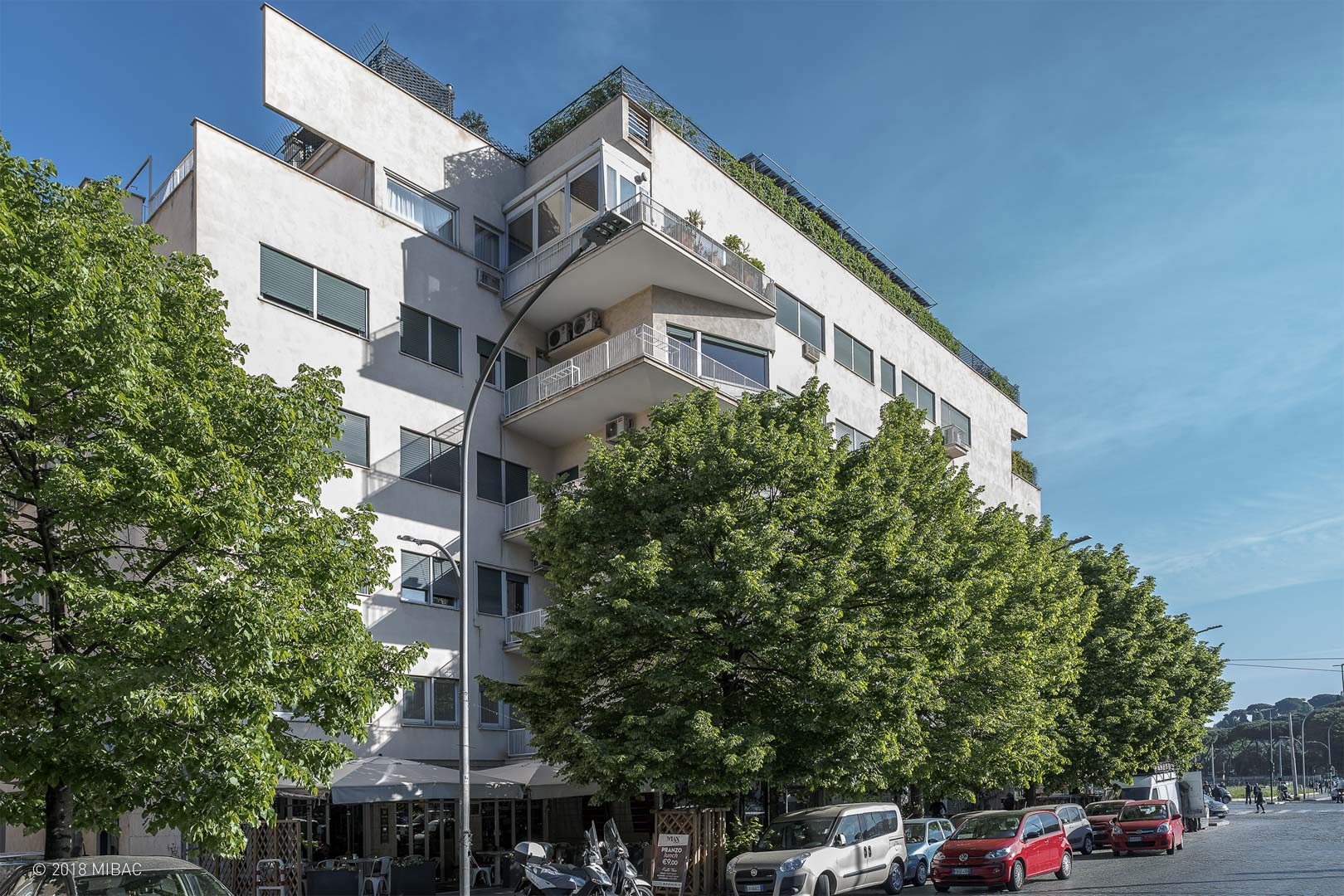 On the avenue side, the building accentuates its plasticity, moving back from the street and freeing the façade in connection with the sky.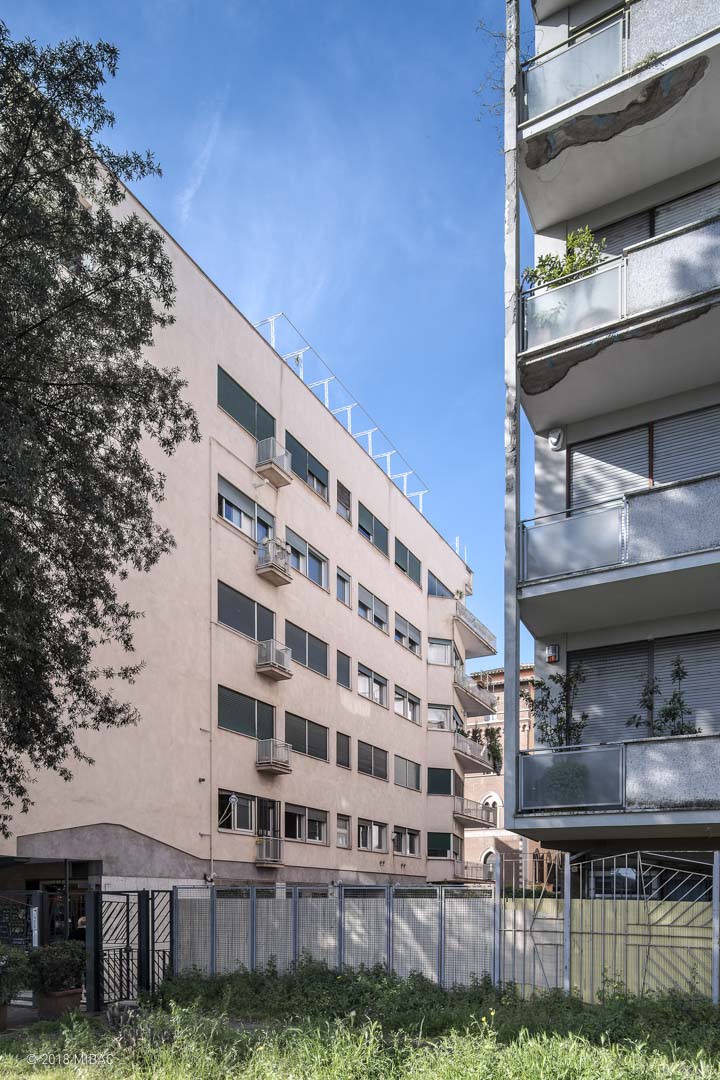 The same happens, symmetrically, on the inside, where the plastic language of the front on Viale Aventino appears less pronounced.
Different covering materials are used: the corner building, plastered in warmer shades, has bricks on the infill paneling and internal sides of the loggias.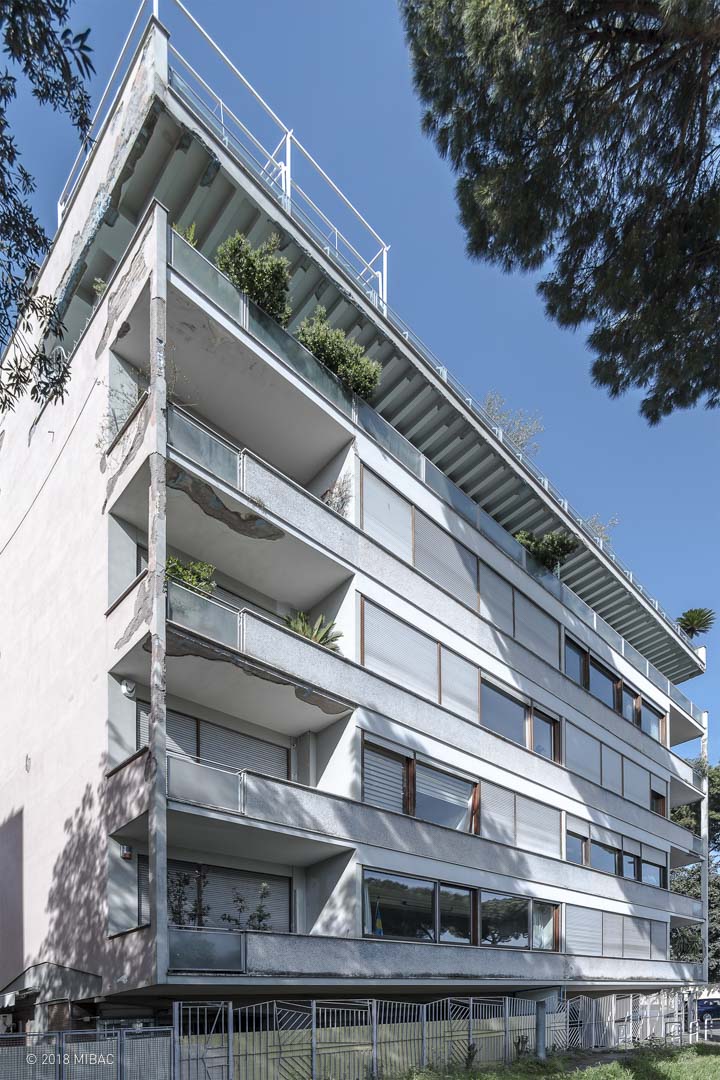 The building with ribbon windows, cooler in color, has the parapets covered in mosaic tiles. The wooden window frames are the unifying elements of the two buildings' architectural language.
Text by Luca Reale
Photos by Alessandro Lanzetta