Place: Rome, Via Selinunte, 59
Author: Adalberto Libera
Chronology: 1950 | 1954
Itinerary: Building houses, making cities
Use: Social housing and services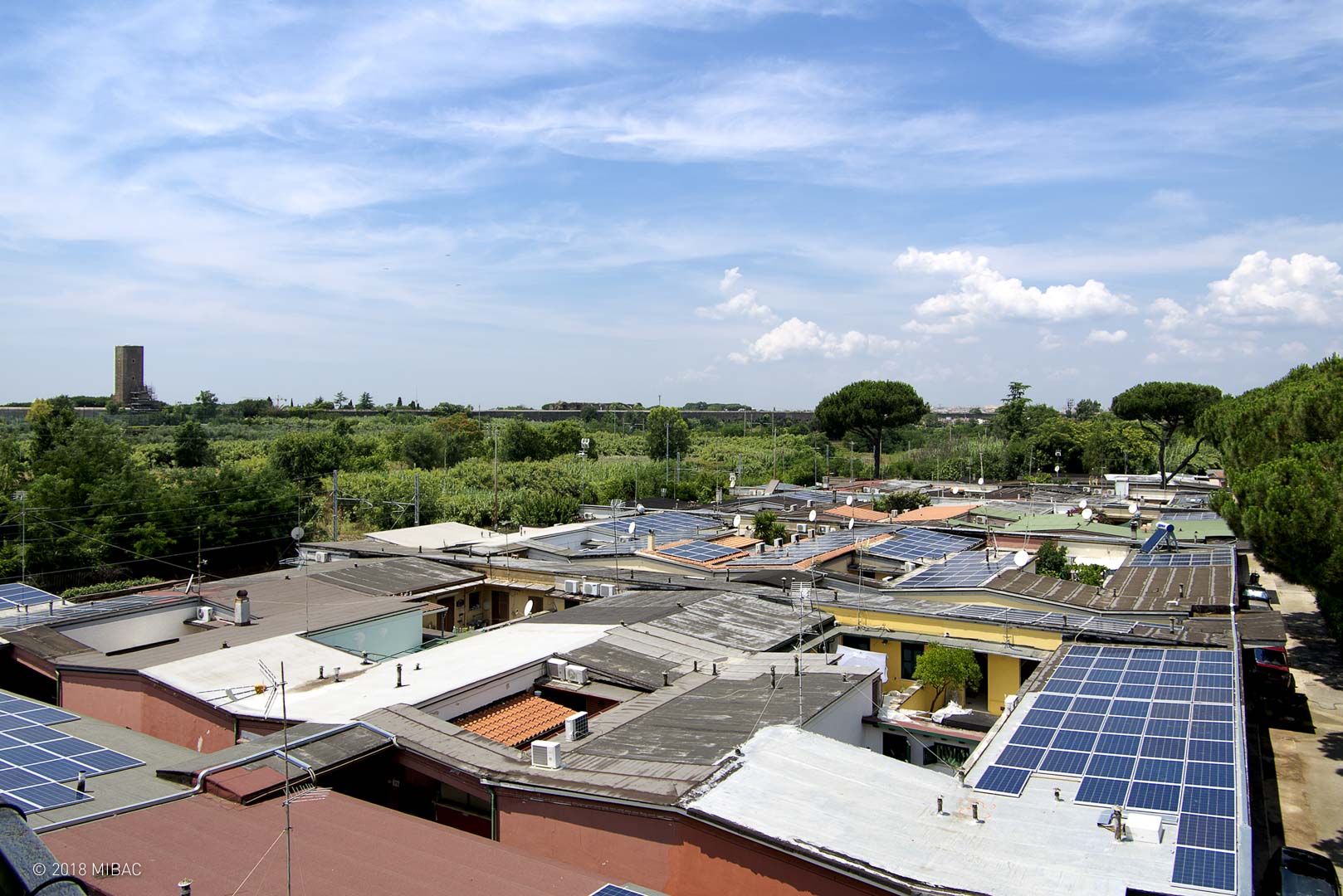 At the border with the Rome-Cassino railway and the archaeological area where the arches of Claudius's great aqueduct emerge, the horizontal housing unit was designed in the Tuscolano district of Rome by Adalberto Libera, then head of the INA-Casa planning department. The complex consists of a group of patio dwellings dominated by a single tall building and bordered to the north by a double service block.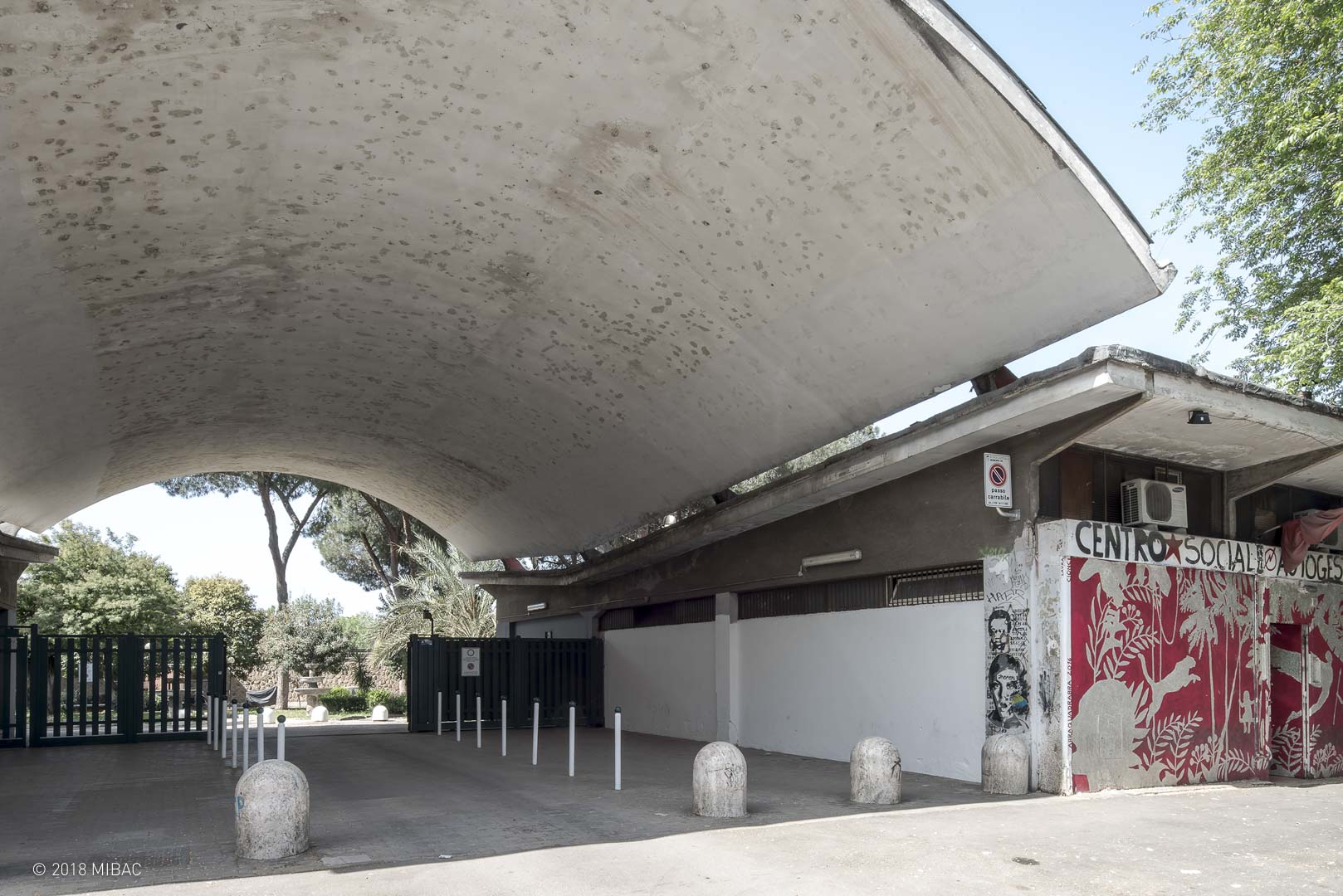 The entire system is fenced on the outside by a compact wall clad in a polygonal tuff structure. The only access to the area is marked by a large vaulted atrium, located on the axis of Via Selinunte, the "backbone" of the whole Tuscolano district.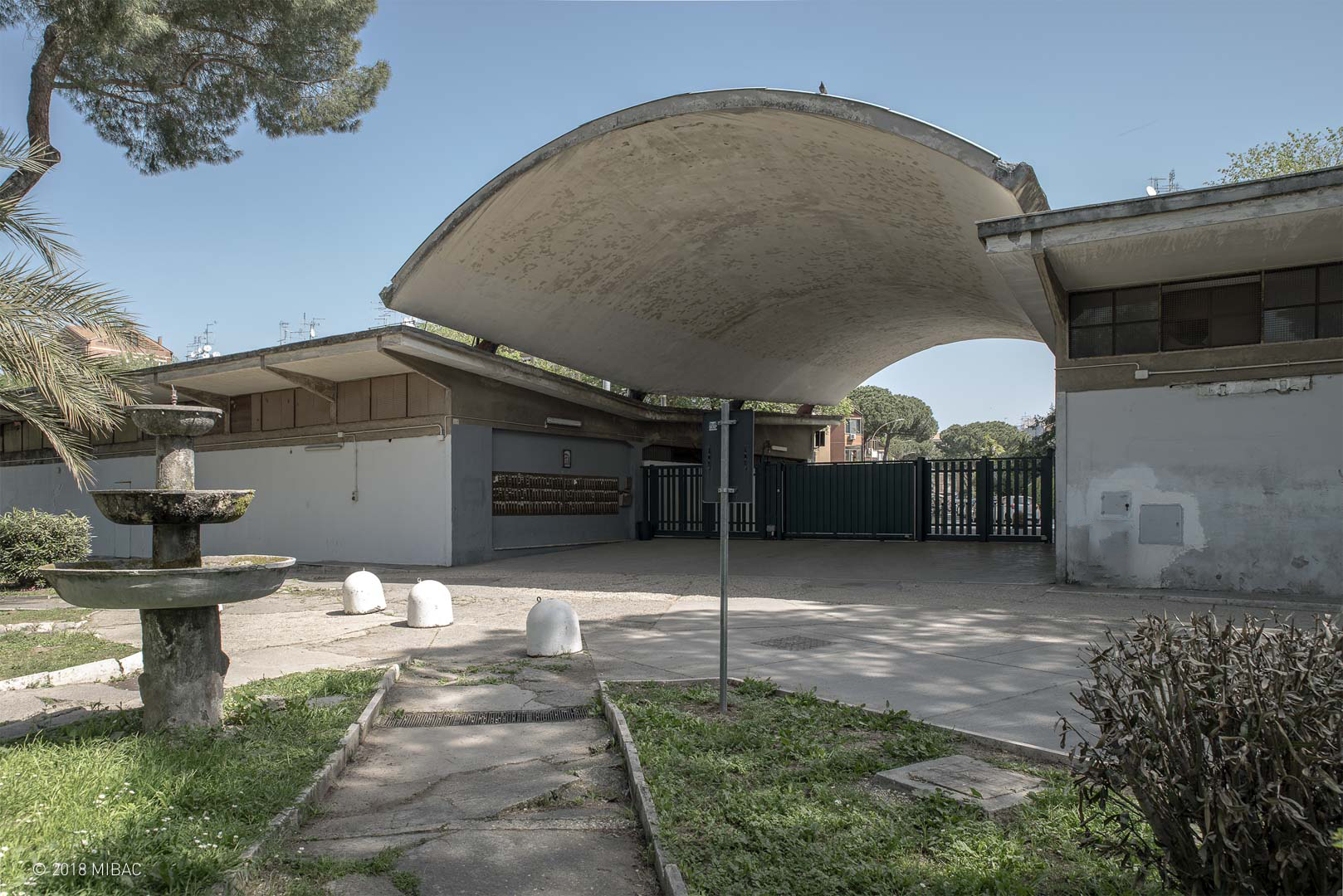 The entrance shelter supports are two linear blocks that house shops and services. Together, they constitute the only permeable side of the enclosure. The short gallery below the roof is the threshold between the urban space and the large common garden from which patio apartments are distributed.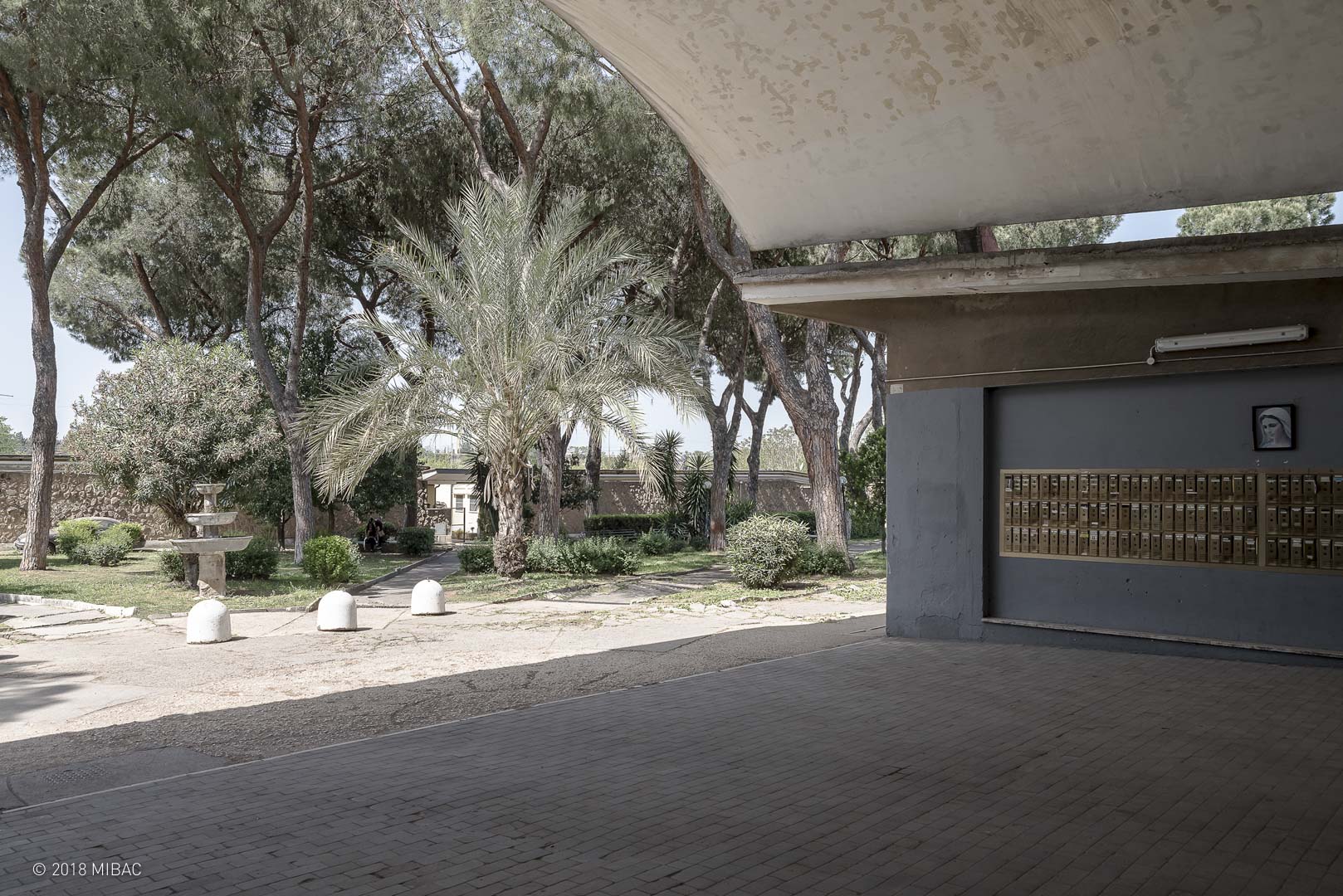 The thin reinforced concrete roof, a monumental barrel vault with double incline, covers the access arcade, creating a space once faced by the cafe and the social house. The vault appears almost suspended compared to the shutter lines, due to the supports' retreat.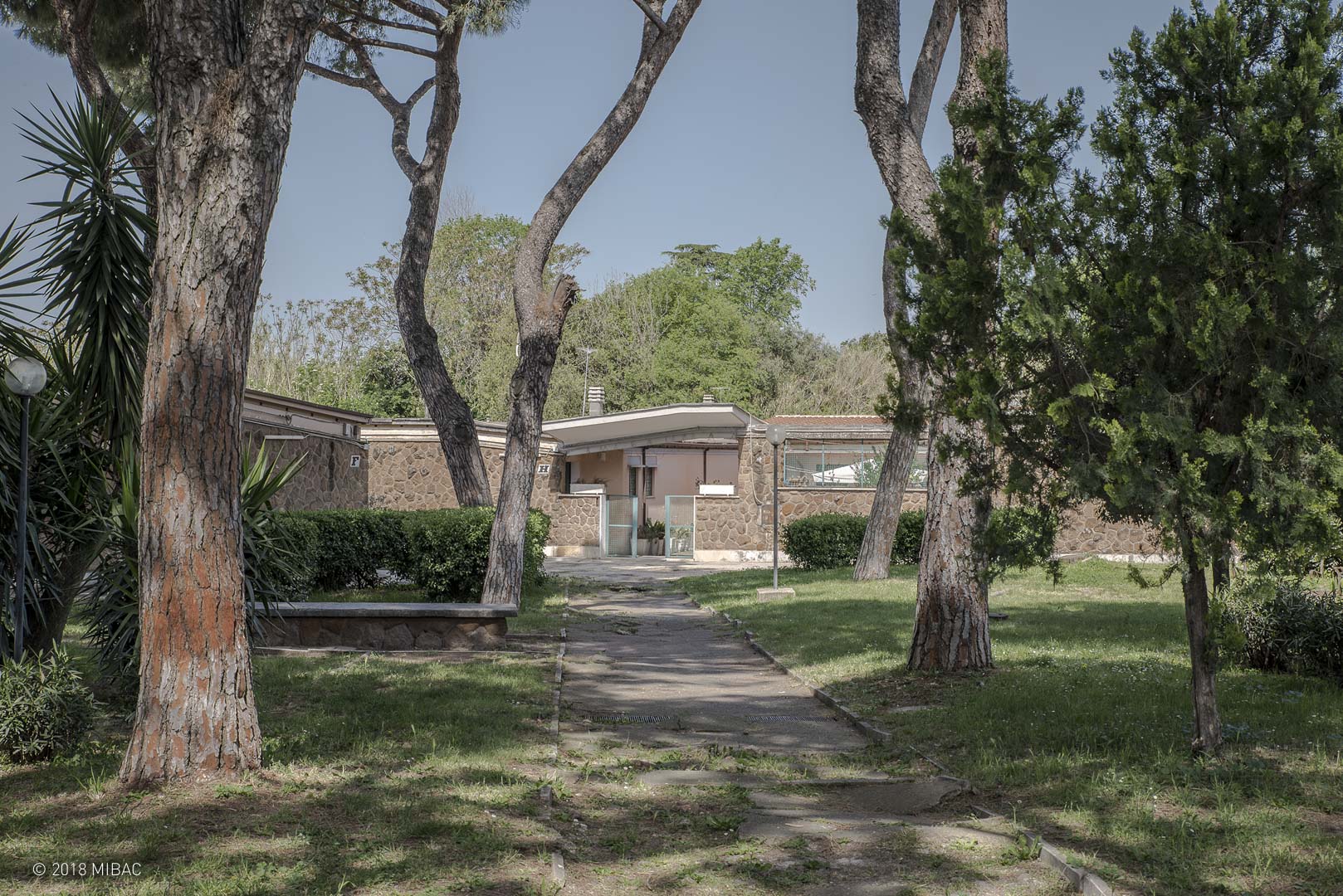 The internal garden, protected by tall maritime pines, is also enclosed by the tuff wall.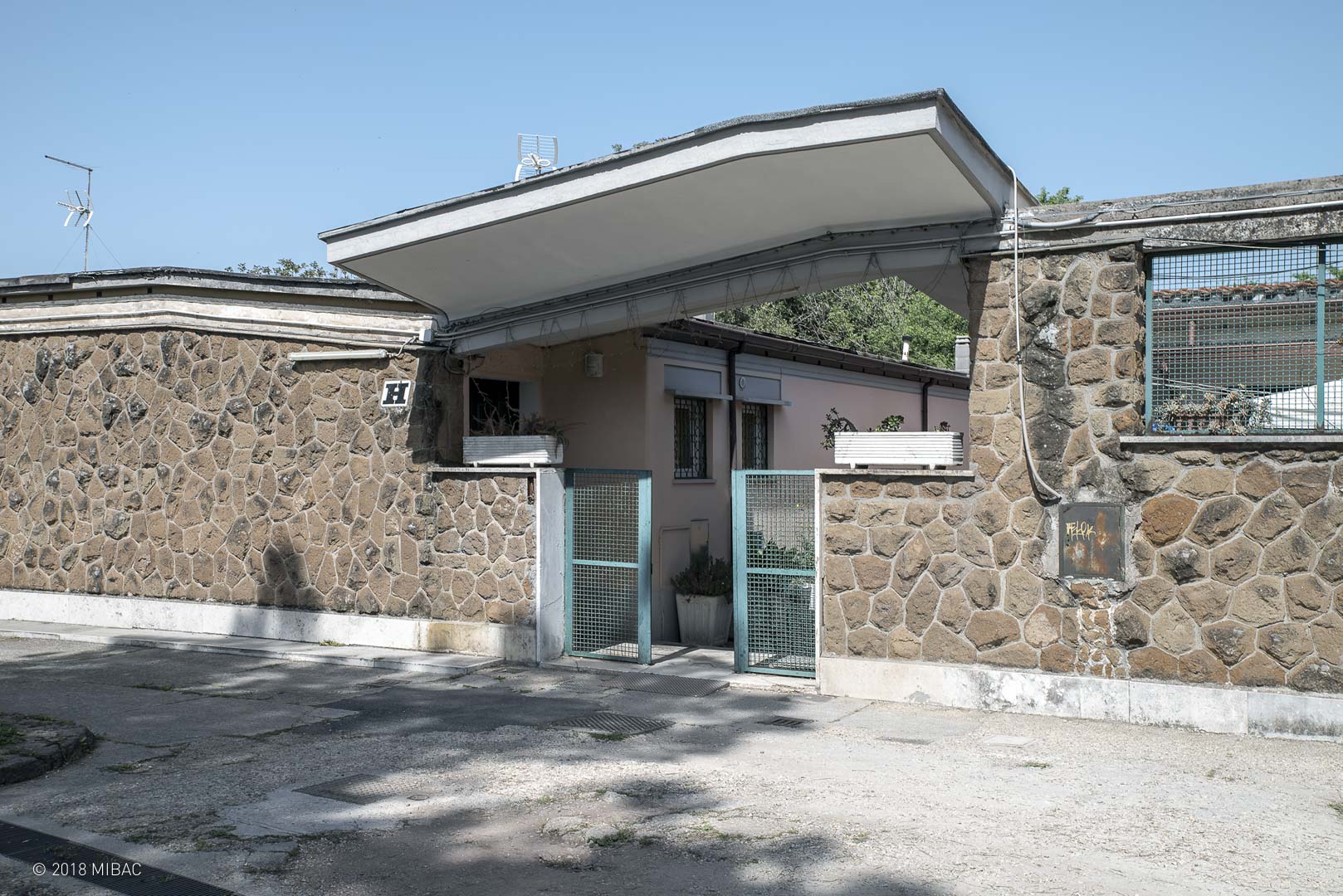 From this common area, small pedestrian streets each lead, through a semi-private space, to ten dwellings. The pedestrian distribution streets of the patio houses constitute a further mediation between the garden's semi-public space and the residence's domestic and private space.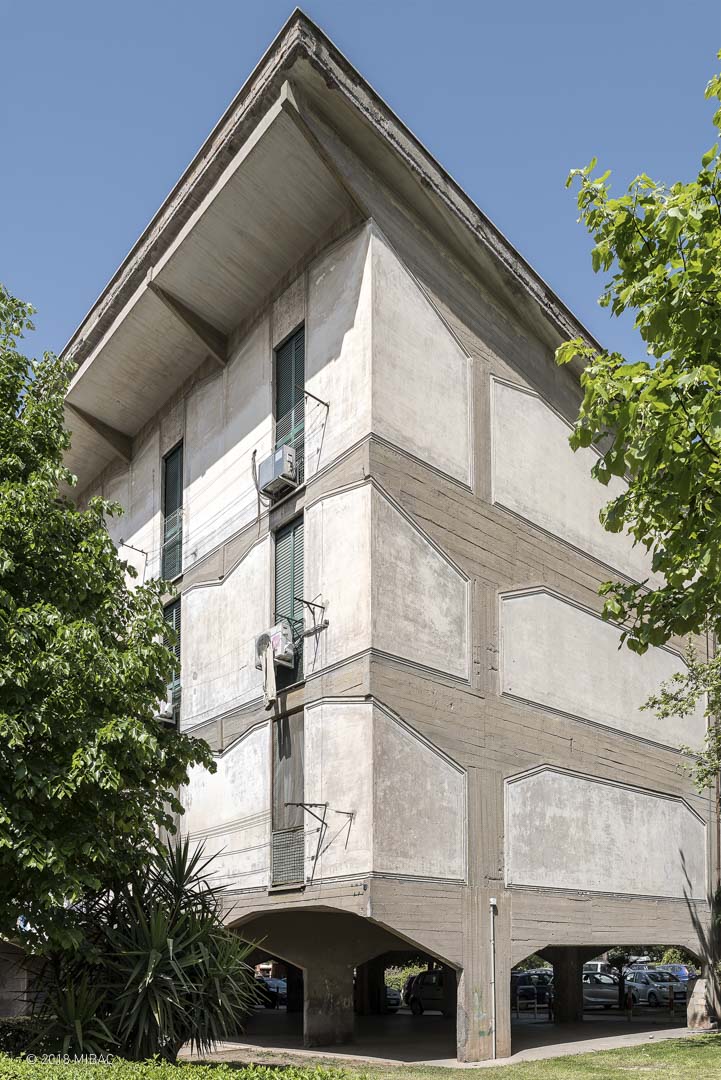 The tall building, which changes its alignment compared with the patio houses, contains small-sized dwellings intended for "singles" and "people living alone".
Here, the distribution of dwellings is not only a connective space, but also a place for meeting and socializing.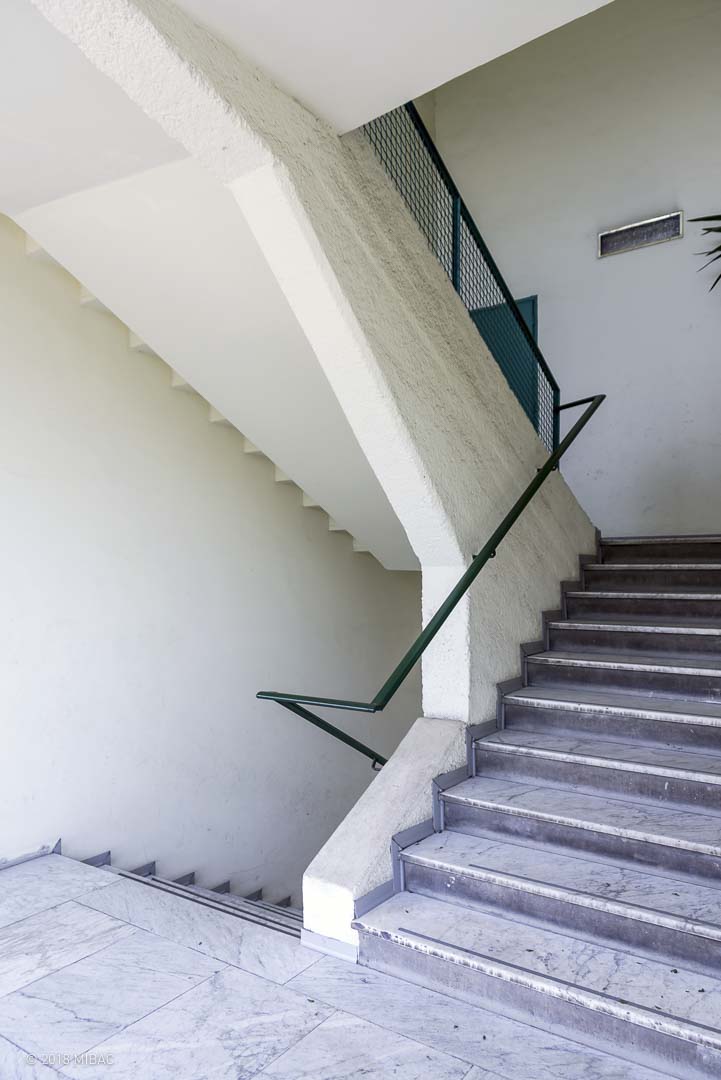 The staircase body, independent of the building structure, develops around a central load-bearing septum that tapers upwards. The structure, although very economic, shows some sophisticated formal details.
Text by Luca Reale
Photos by Alessandro Lanzetta