Place: Rome, Viale Spartaco, 1-30
Authors: Saverio Muratori, Mario De Renzi
Chronology: 1950 | 1954
Itinerary: Building houses, making cities
Use: Social housing and services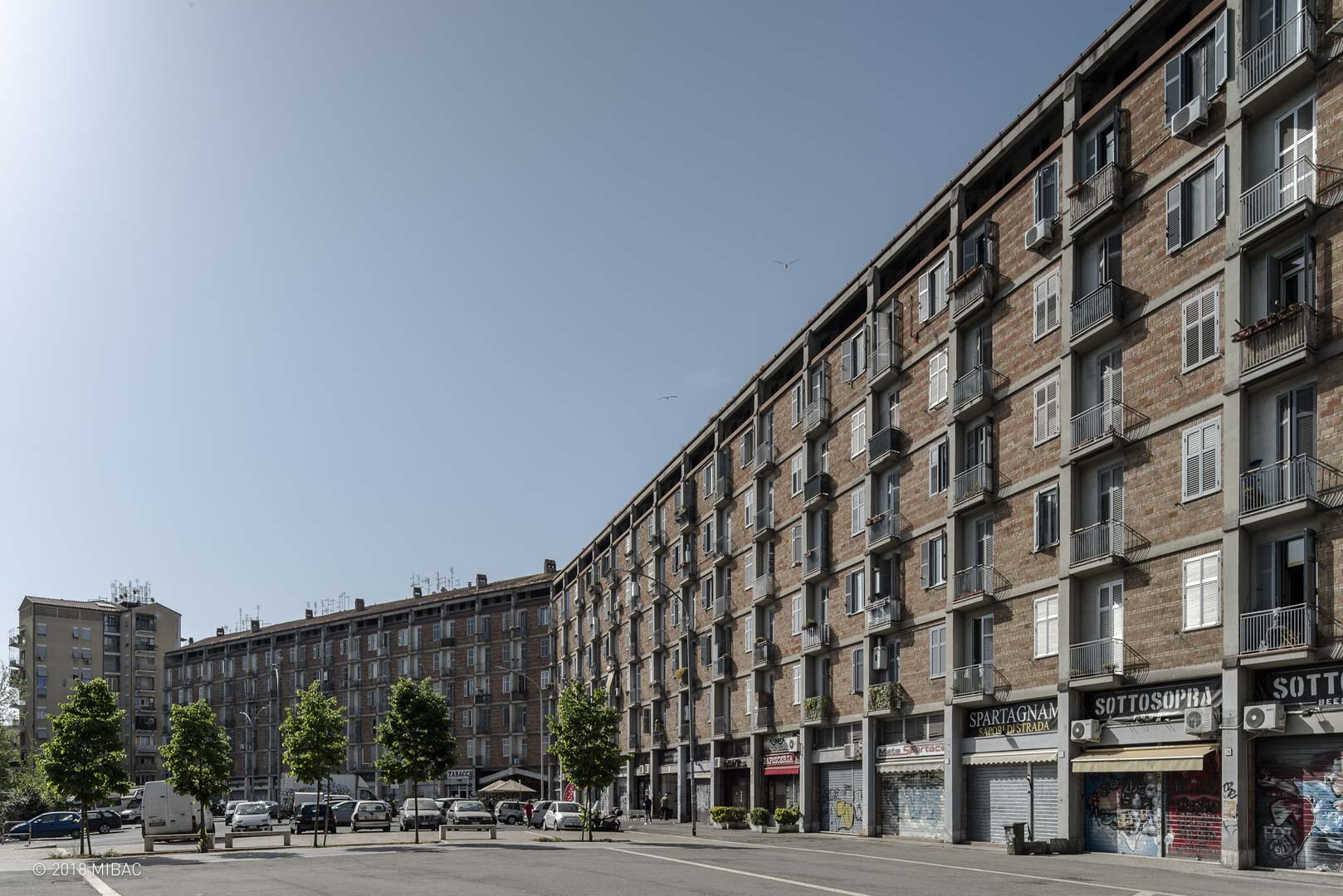 The urban plan was designed by Mario De Renzi and Saverio Muratori, who then entrusted the architectonic and typological solutions to different architects. Tuscolano II is a self-sufficient neighborhood distinguished by a unitary and well-defined structure, but which attempts to replicate urban complexity, focusing on the diversity of urban language and situations. The main building is called the "boomerang", because of its shape.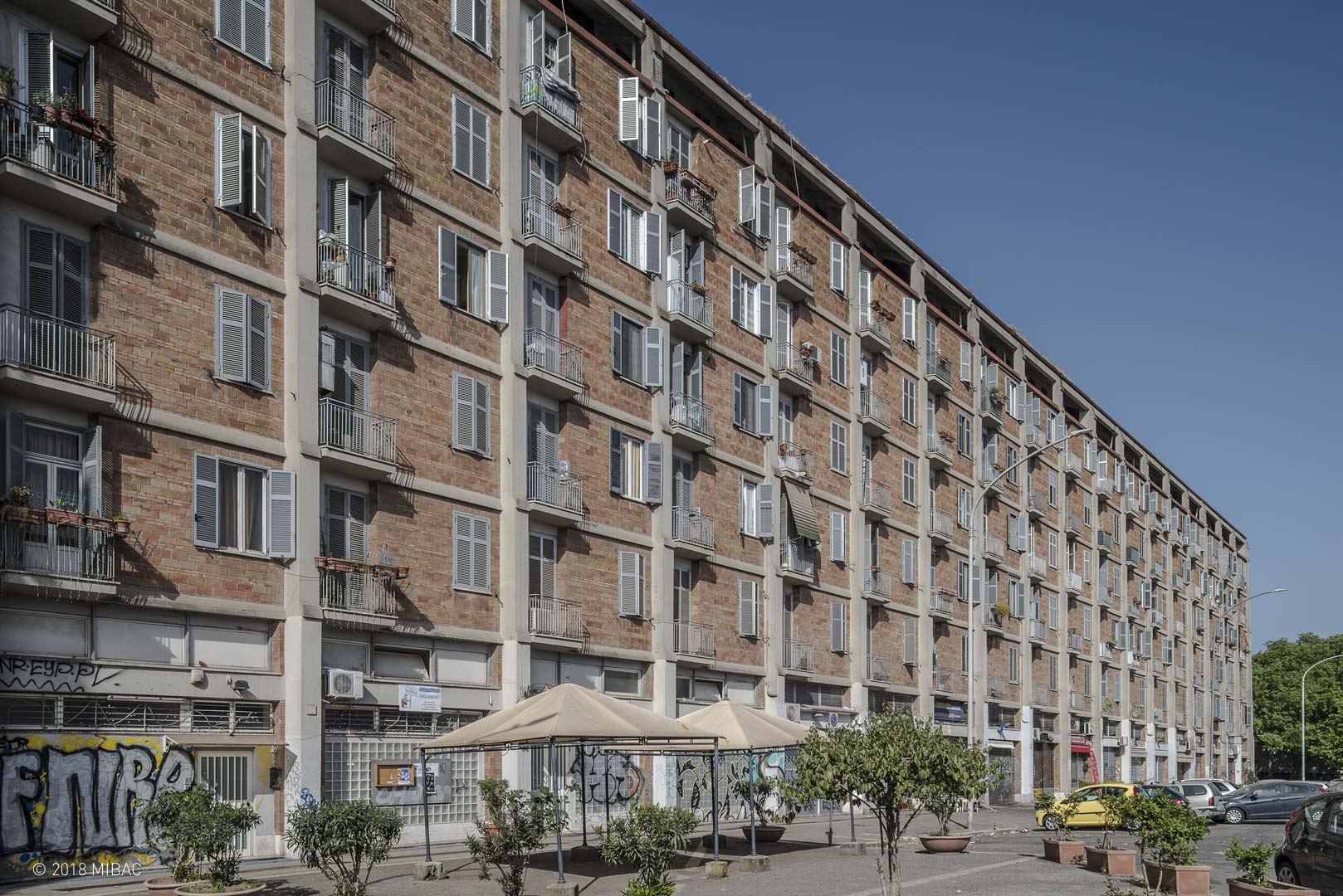 The "boomerang" is a long V-shaped building on 7 floors with shops, five levels of dwellings and roofed laundry rooms. It borders a square to the north and protects the complex's quieter and more residential back area.
Each dwelling occupies two structural spans, characterized by the window-balcony rhythm. The different textures of the bricks define the building's façade. The "boomerang" is marked by slender tapered pillars and delicate relief stringcourses.
The "boomerang" by De Renzi and Muratori has an empty span on the ground floor overlapping via Sagunto, around which the entire neighborhood develops. Via Sagunto is also the axis that connect the main square (largo Spartaco) with Adalberto Libera's horizontal residential unit.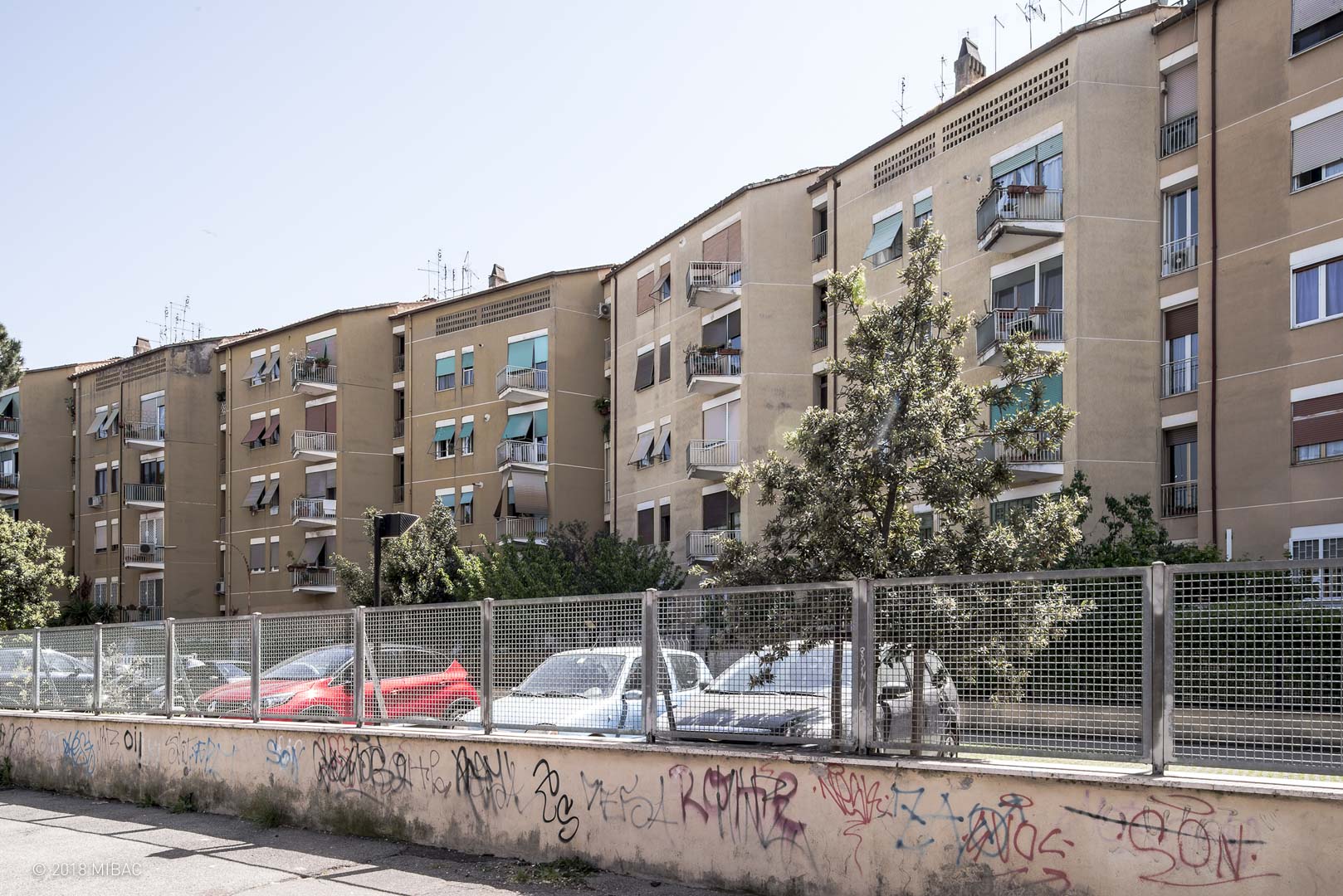 At the back of the main building, on the right, is a long and continuous fabric of row houses, with folded and segmented façades.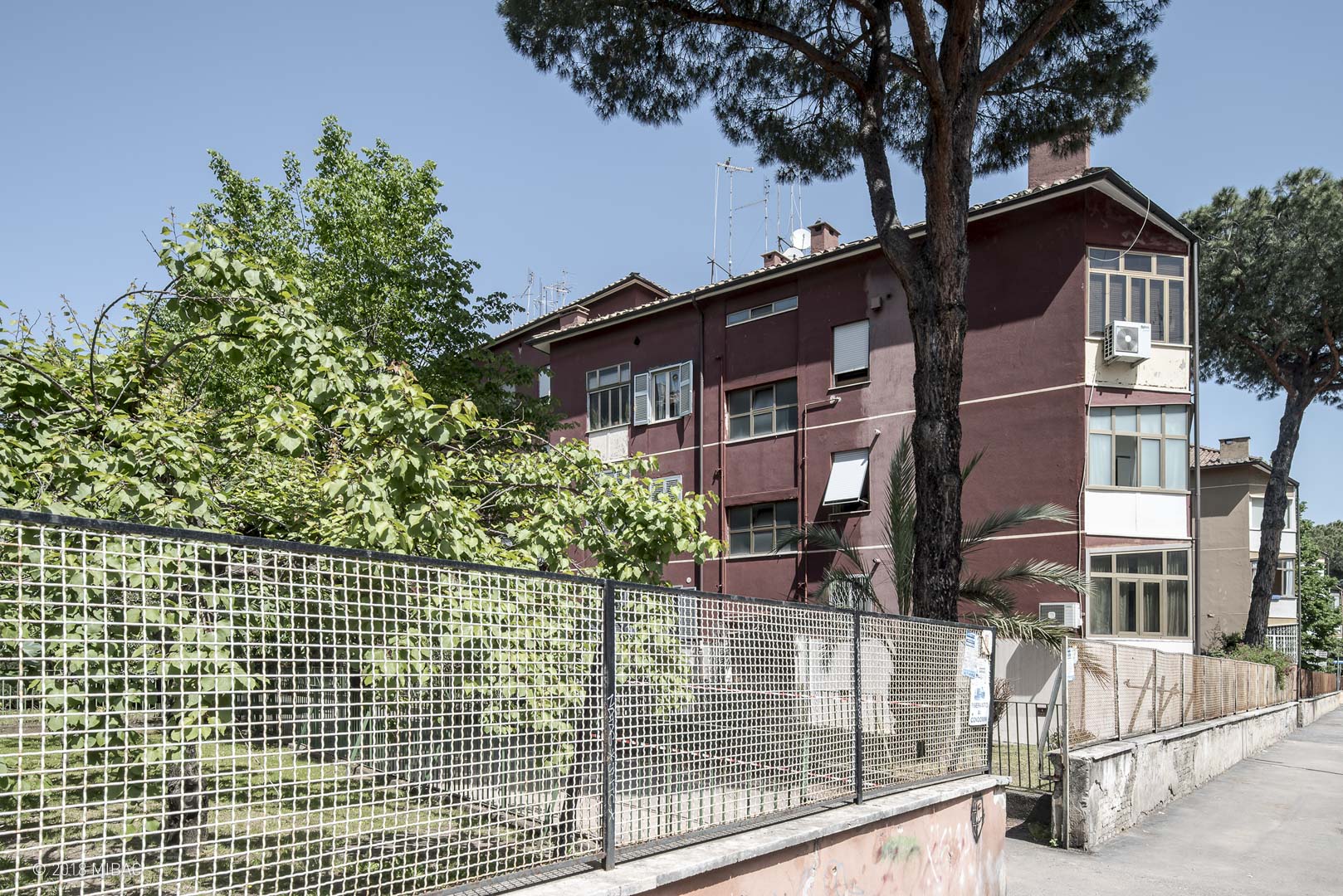 On the opposite side, the row houses designed by Perugini and Cambellotti present expressive terraces facing via Sagunto, today enclosed by verandas.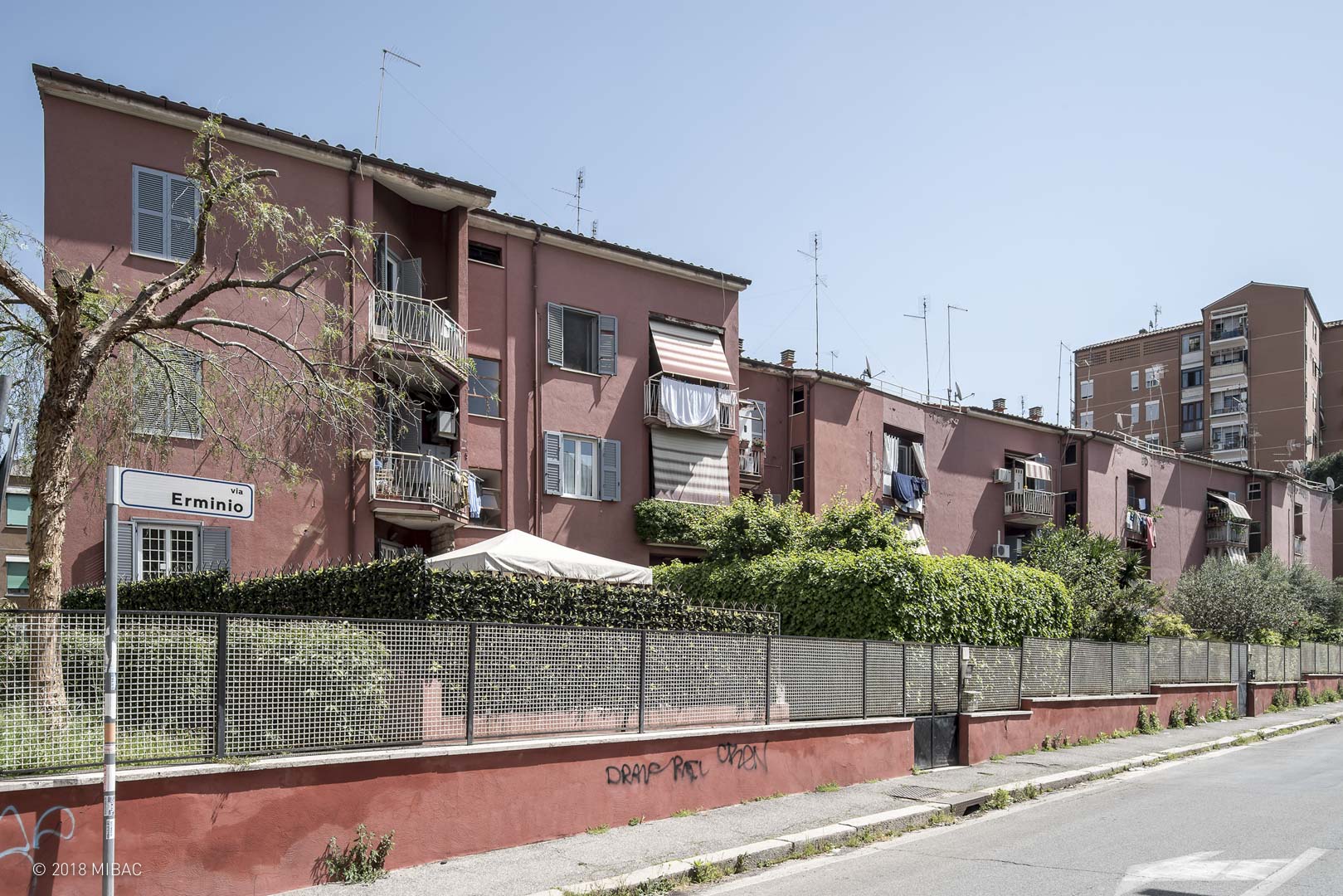 Pedestrian paths alternating with driveways divide the district into four sectors, leading through the gardens and common areas to the residential entrances.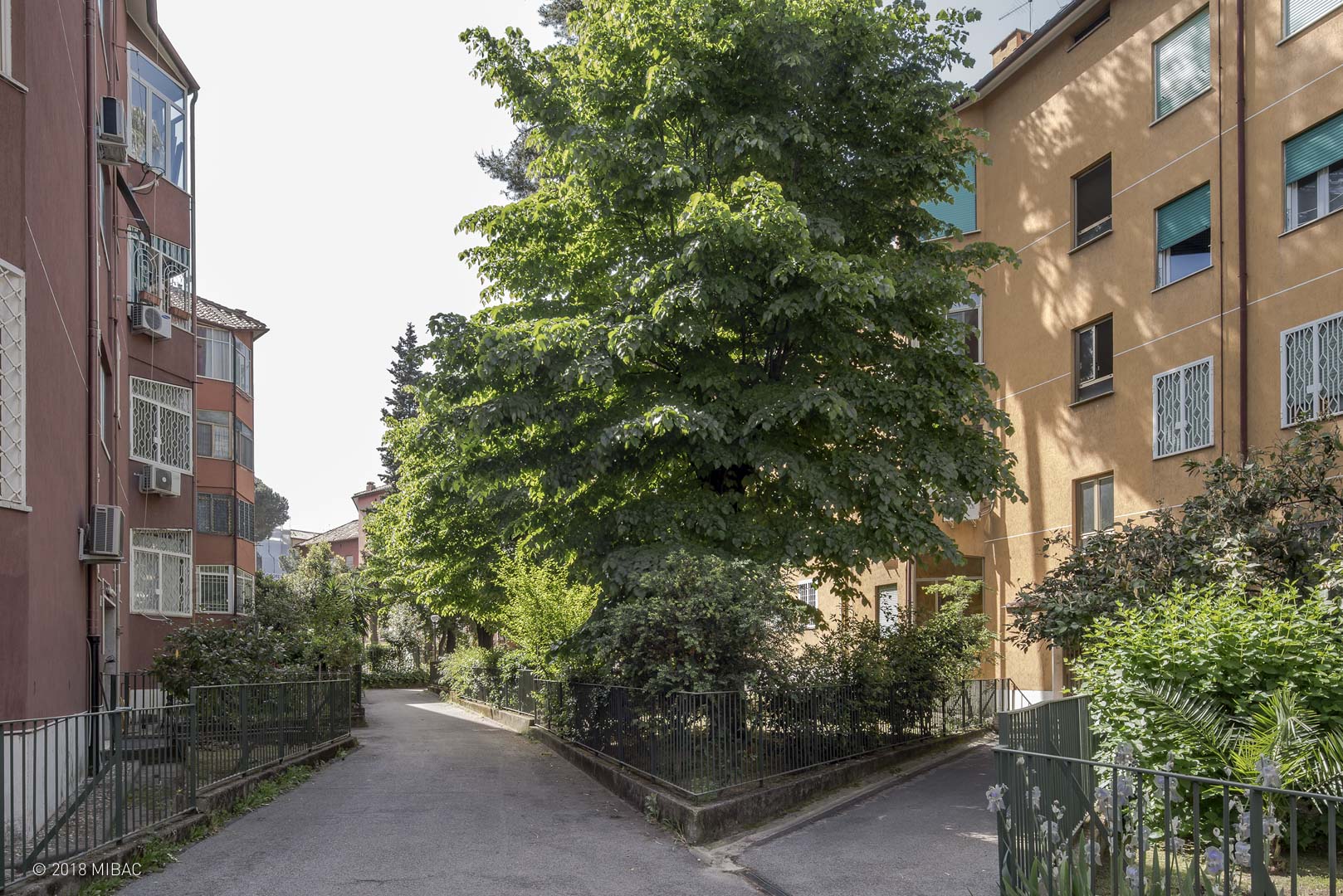 Vagnetti's row houses reproduce a slight slope of the fronts and the window-balcony scan, but the roof is turned 180° to show the tympanum in the main façade.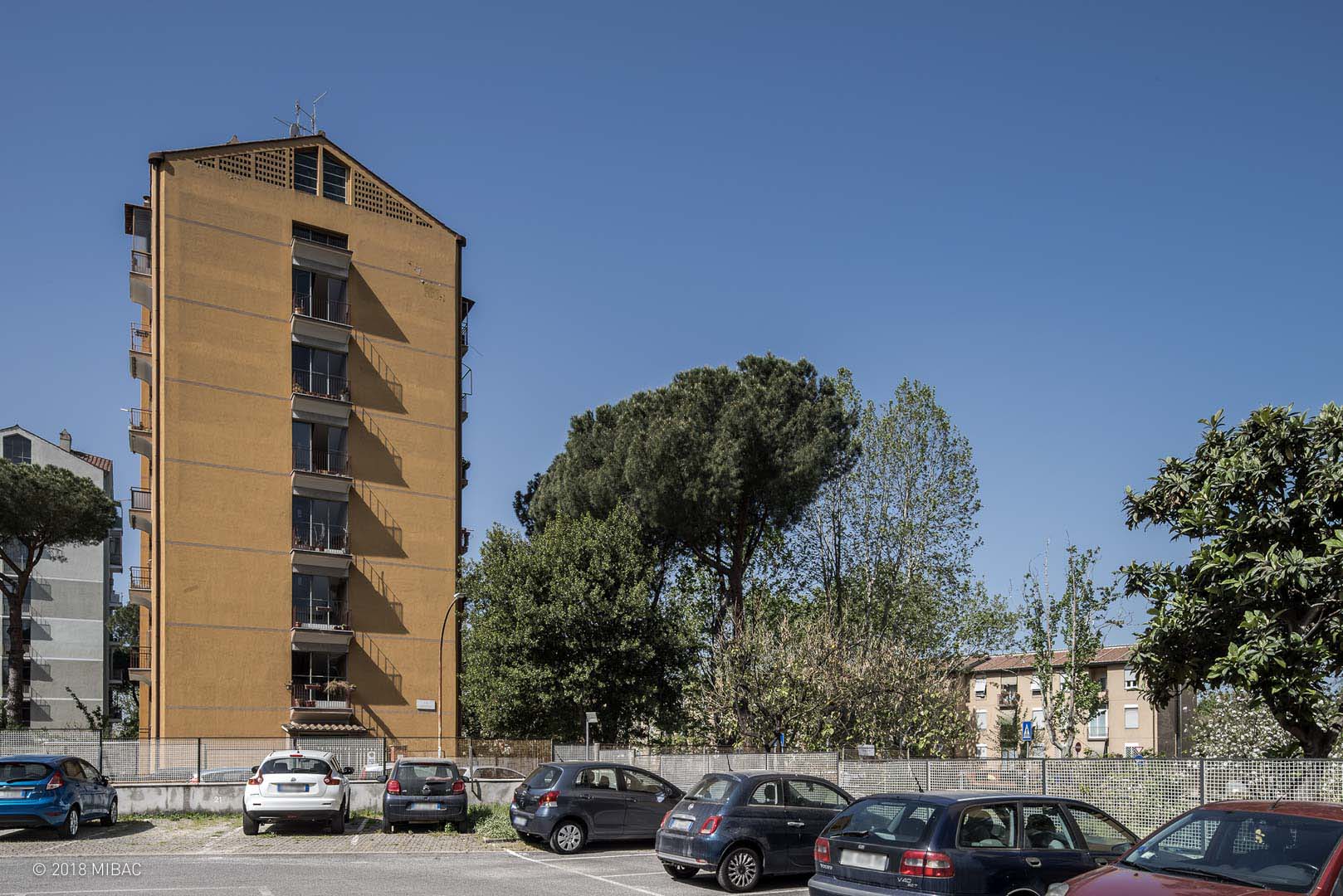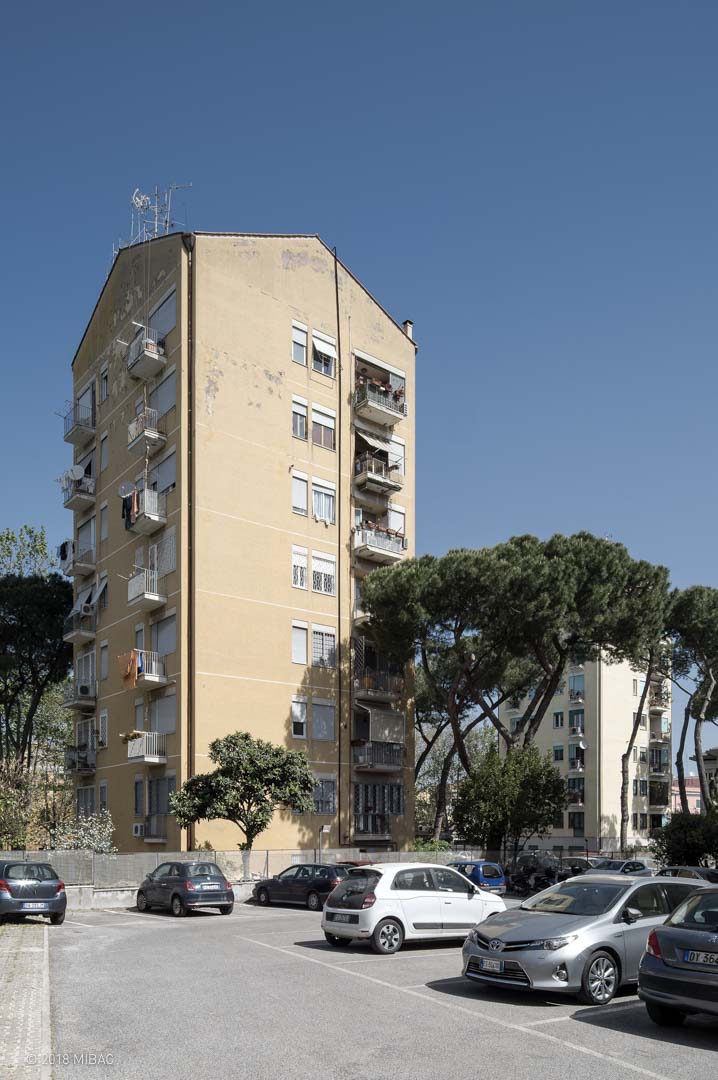 />
The same solution was proposed by Muratori and De Renzi in Via Cartagine towers. The five towers to the north, as well as the six towers to the south, define the neighborhood's image and establish visual relationships on an urban and territorial scale.
Text by Luca Reale
Photos by Alessandro Lanzetta