Place: Salerno, Via S. Benedetto, 28
Author: Ezio Bruno De Felice
Chronology: 1956 | 1964
Itinerary: Treasure hunt
Use: Museum
The Convent of San Benedetto's restoration and its adapting as a museum is one of the most significant episodes of the history of restoration and 20th century Italian museography. In fact, it earned the 1966 National In/Arch Award. De Felice experimented with an innovative design that showed the diachronic and structural contradictions between the ancient and the modern. He created a synthesis of the pre-existing elements, joined with inventive novelties, belonging, however, to contemporary cultural trends.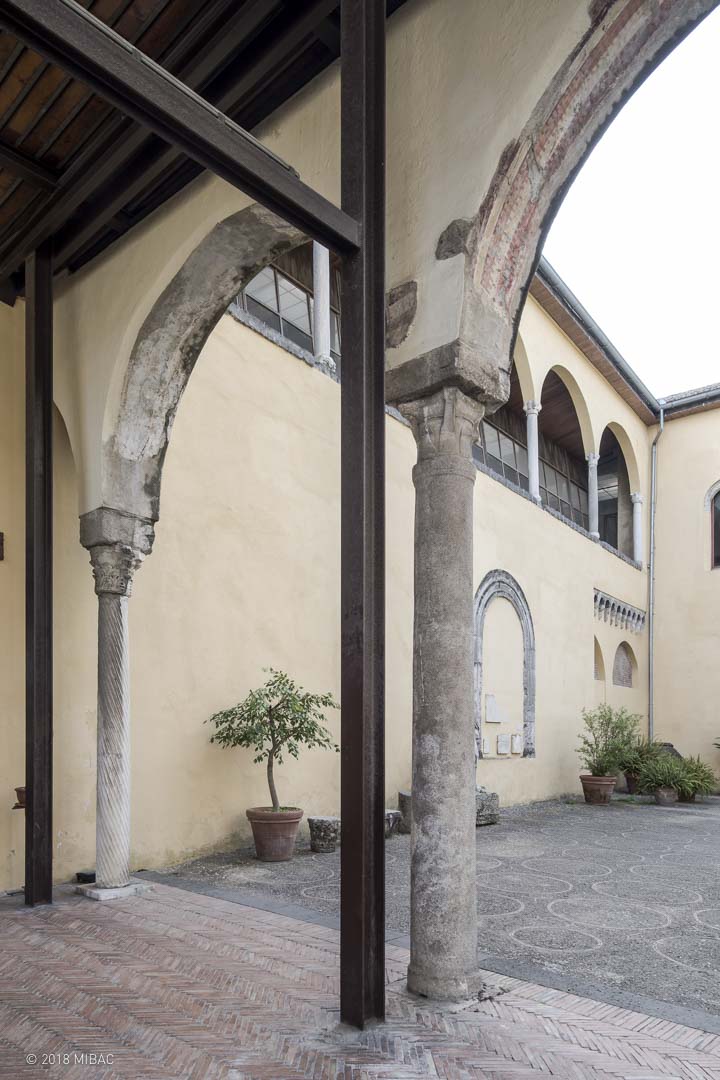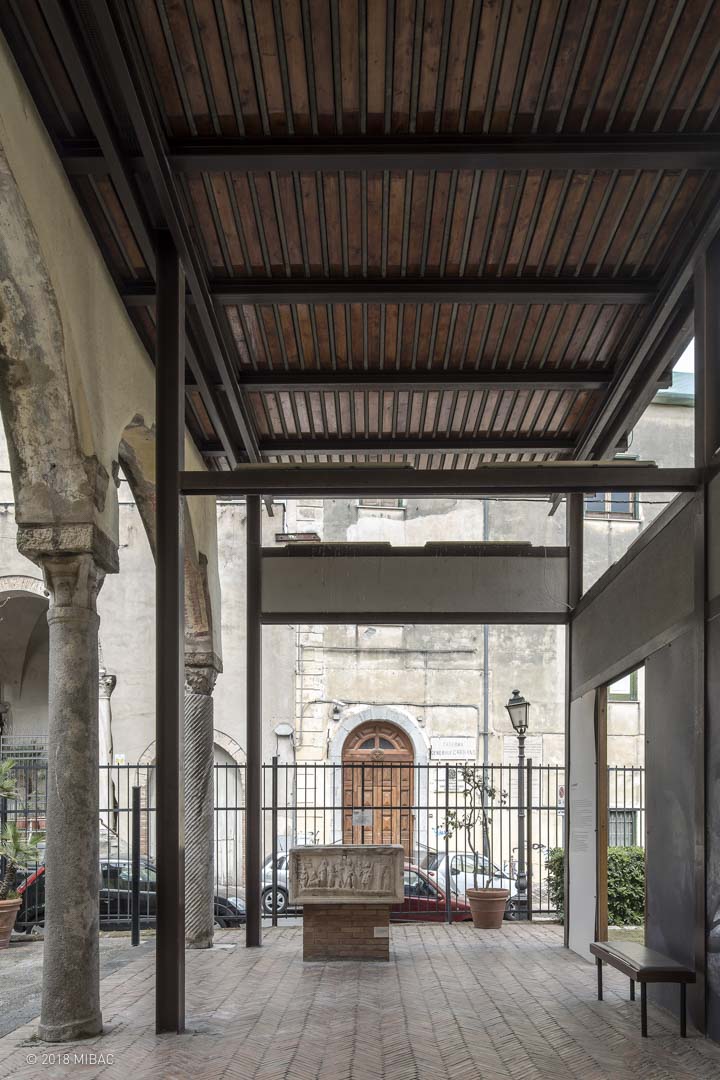 De Felice worked in a complex situation in which the pre-existing structures, brought to light through demolitions, had lost all traces of the original forms. They belonged to many different eras and could no longer carry out supporting functions. Alongside them were built steel structures, which fulfilled the static task and brought unity back to the complex. This operation of "visual engineering" appears already in the entrance portico, in which two 14th century arches of a quadruple portico are juxtaposed to a metal frame, which supports a new volume.
Even the fifteenth-century loggia on the first floor, clearly out of plumb, is evidently attached to a steel structure, which also supports the roof and the large window behind it. Other architectural elements, now completely out of context, are set into the masonry below, used as a lapidarium.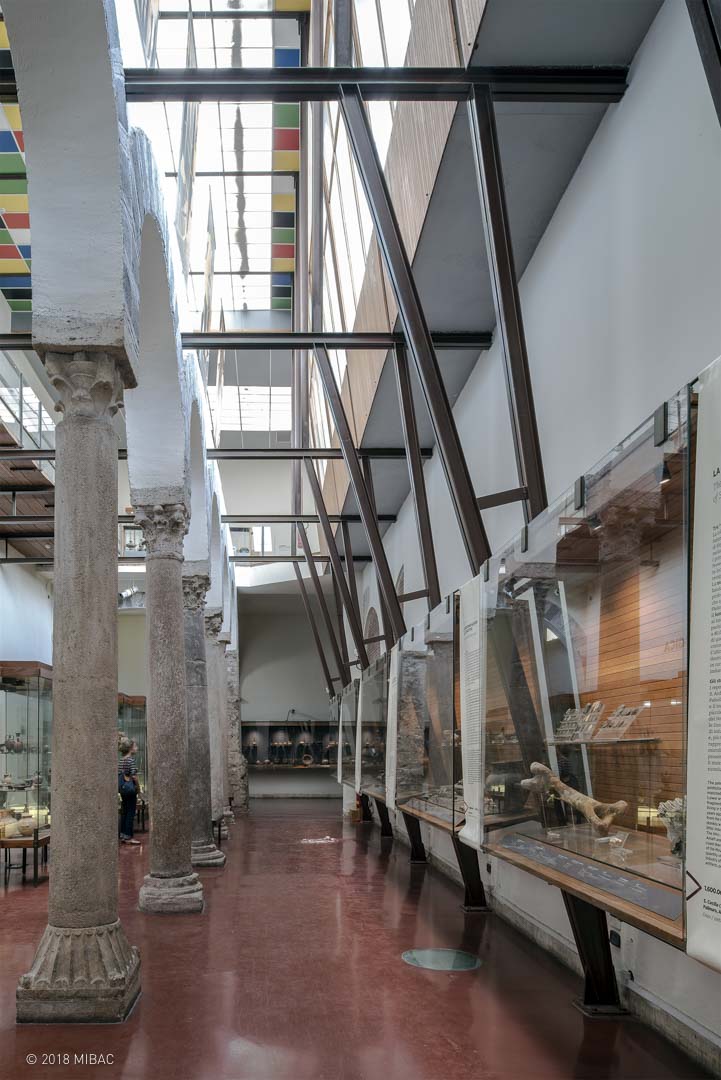 The unique and highly articulated internal space is dominated by the lines of the supporting structure, which embraces the visual field and encloses the ancient architectural elements. The arches and columns of the quadruple portico, set up as free elements, are anchored to the structure's metal trestles through beams that cross the environment. The trestles are punctuated by the colonnade passage and simultaneously support the large display cases, the upper window and the roof.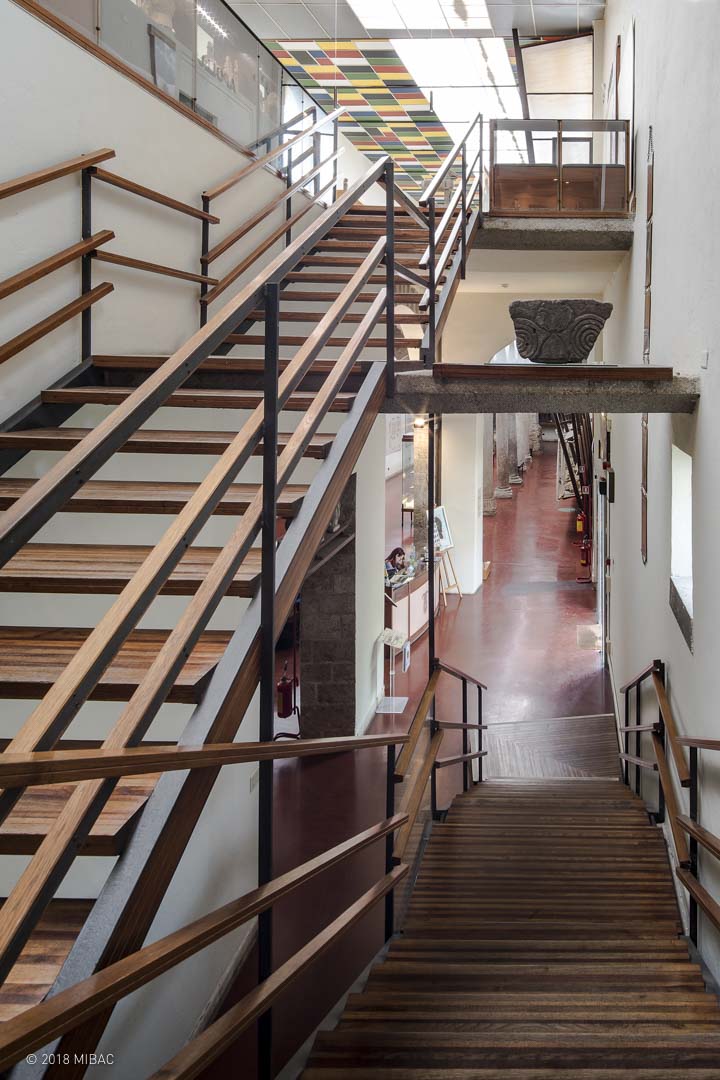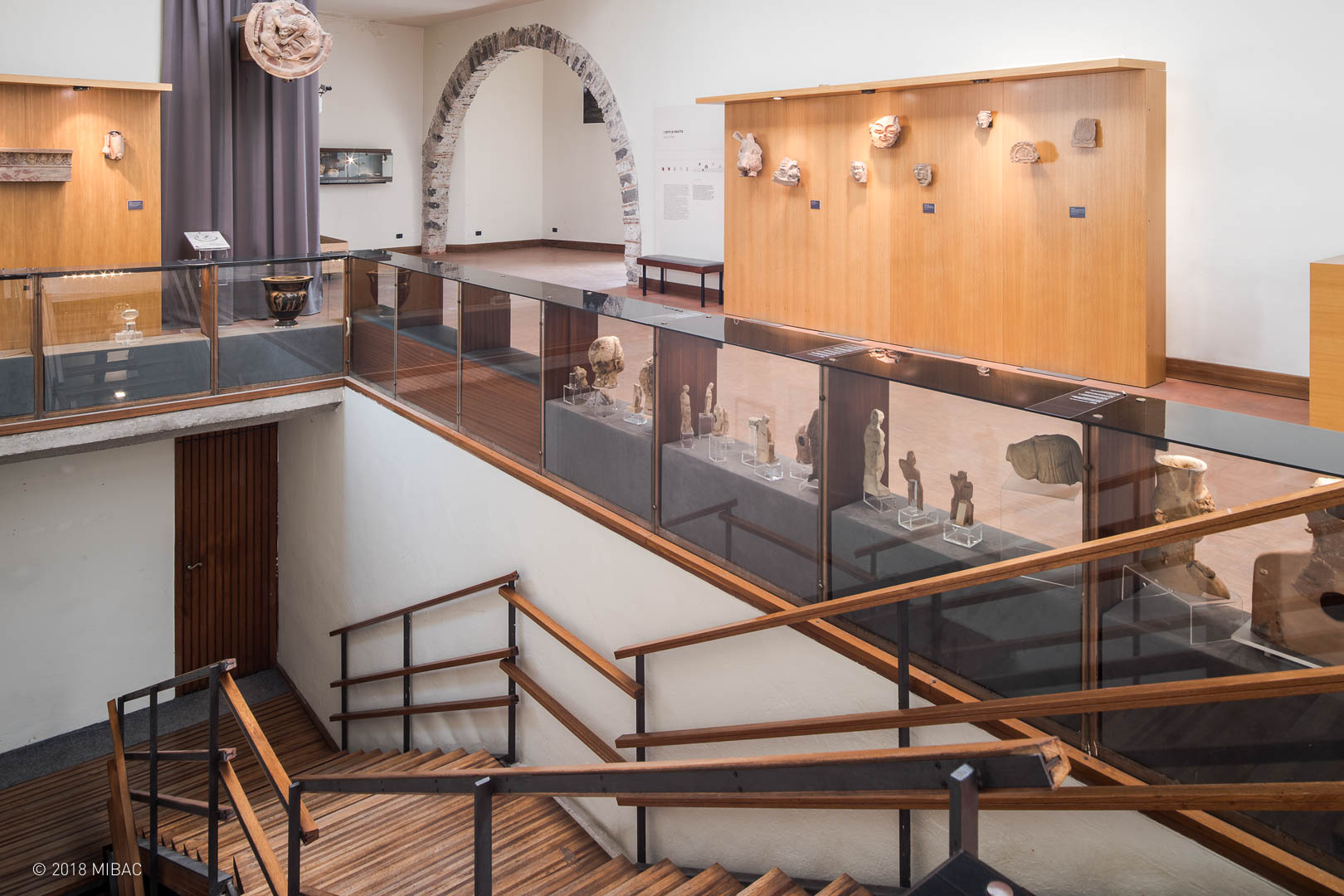 A four-ramp steel and wood staircase leads upstairs. It is designed as part of the exhibition path to the point that the parapets act as display cases. It offers access to the office spaces, located on a mezzanine level.
The first floor is dominated by light: a large sloping glass cover enhances the spatial stratification between the 15th century loggia, the modern trestle structure, the colonnade on the floor below, and the oak walkway. A rhythmic velarium filters the light from a long skylight illuminating the display cases inserted into the parapets.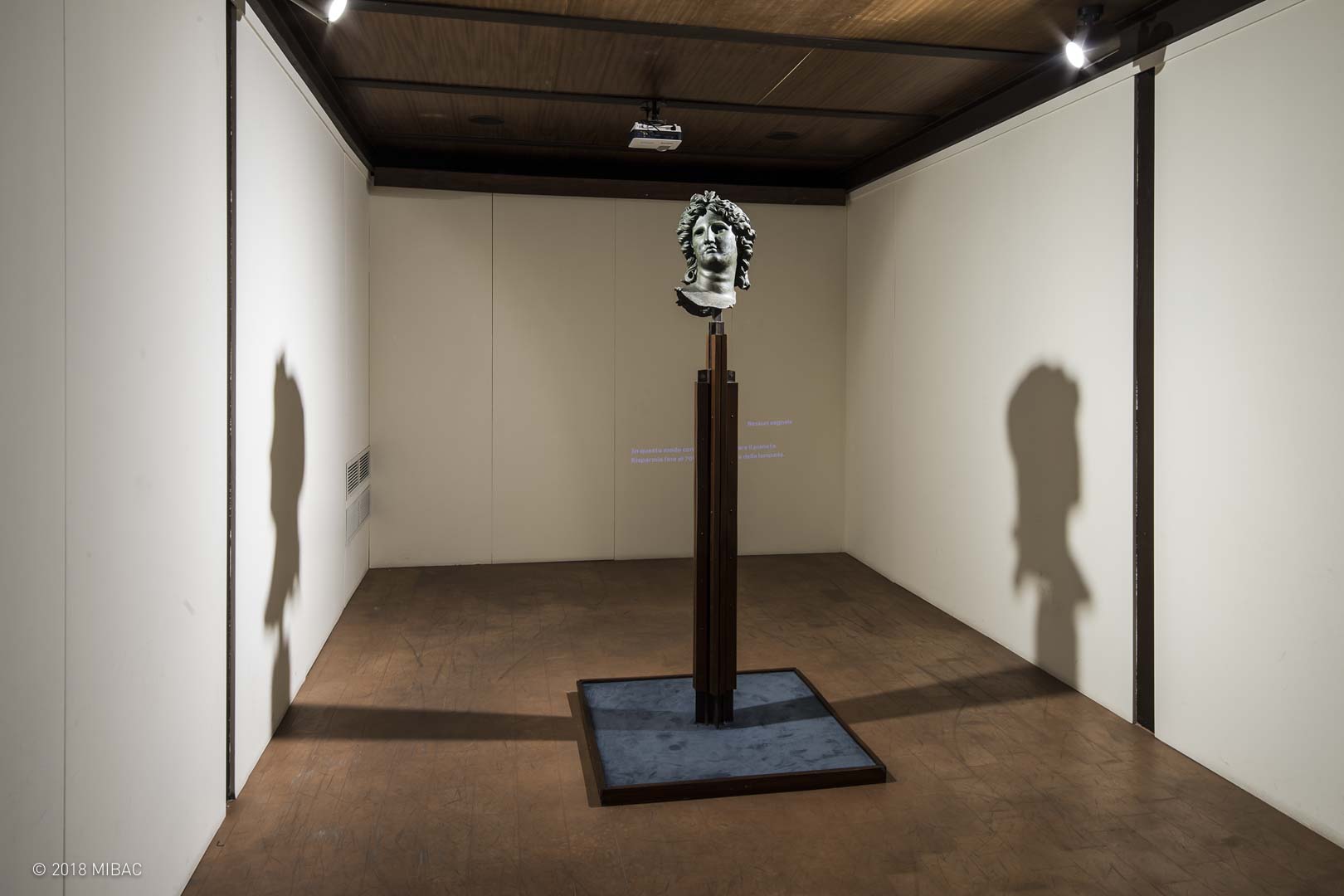 A bronze head of Apollo, the museum's most important piece, is on a fine steel base covered in wood and set above the new building's entrance portico. Unfortunately, the new 2013 layout obscured the side windows, cancelling the changing chiaroscuro effects De Felice expected.
Text and Photo di Alessandro Lanzetta