Place: Genoa, Piazza San Lorenzo
Authors: Franco Albini, Franca Helg; Stefano Francesco Musso (restoration)
Chronology: 1952 | 1956; 2009 | 2011 (restoration)
Itinerary: Treasure hunt
Use: Museum

The Museum of the Treasure of San Lorenzo is located in the underground rooms behind the apse of the Cathedral of Genoa, under the archiepiscopal courtyard. The main room is made up of a hexagonal plant environment. Around it there are four other rooms with a circular plan, with different diameters: of these, three are arranged at the top of the hexagon while the fourth, smaller, is located in front of the entrance. The fact of being a hypogeal space, together with the polycentric layout of the plant and the shape of the rooms that recalls an ancient thòlos, evokes the burial spaces of Mycenaean architecture and the crypts of Christian churches.
Franco Albini and Franca Helg collaborated, in the drafting of the exhibit program, with the distinguished museologist and art historian Caterina Marcenaro who was already director of the Palazzo Bianco Museum, restored by Albini a few years before. The Museum, which displays the precious objects of the Cathedral's Treasure, is of a fixed-setting type. This meant that the two authors designed it not as a flexible space-container, but as an architecture that takes its meaning and shape from the works it presents, with which it forms an indissoluble whole.
The floor and walls are uniformly covered with blocks of black promontory stone that give the spaces the appearance of a burial architecture or an underground cavern that guards its treasure. The covering of every circular environment is characterized by the radial rhythm of the reinforced concrete beams, arranged around a glass eye placed at the centre of the thòlos dome.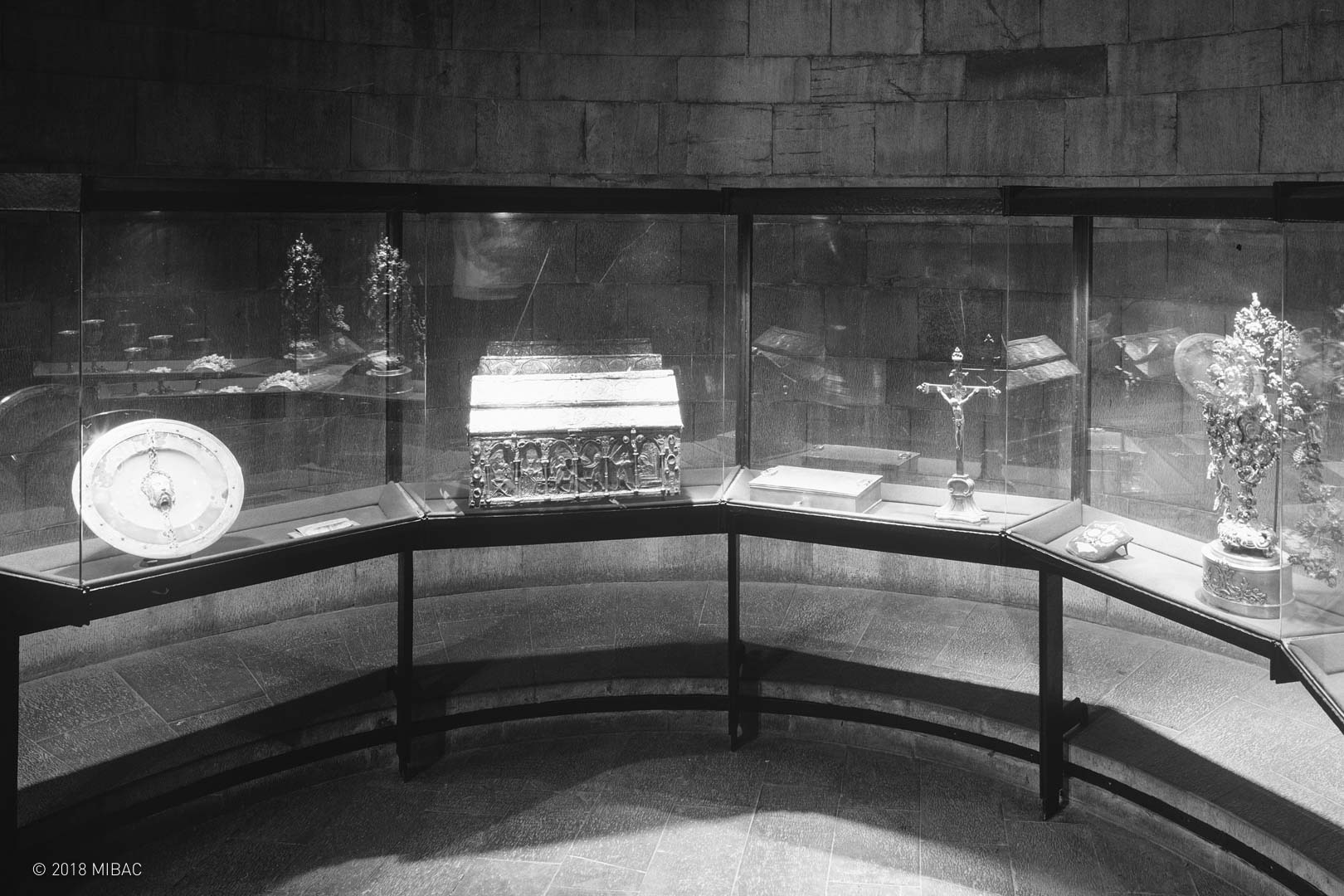 The collection is composed of objects that, grouped thematically and chronologically, are placed inside semi-circular cases that follow the beehive shape of the thòlos, and statues are placed on pedestals without display cases.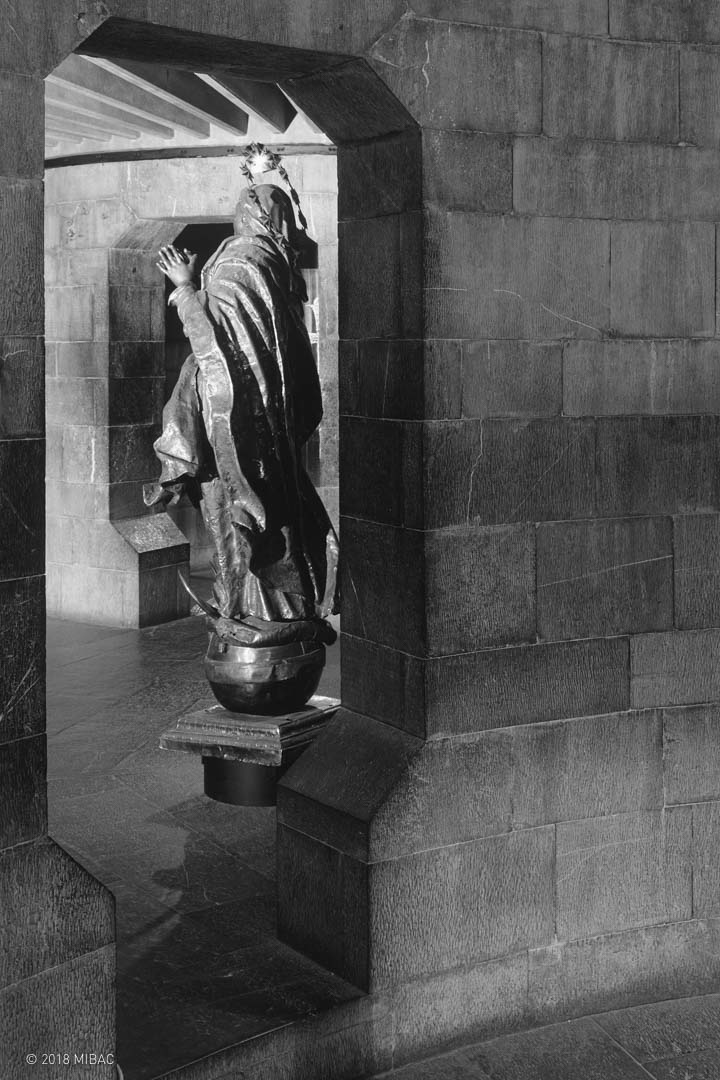 In 2007 the Regional Directorate for Cultural Heritage and Landscape of Liguria launched a study campaign to address the problem of the restoration of this important testimony of Italian modern architecture, in which material and immaterial values of different ages coexist. In addition to the normal regulatory and plant adaptations, the museum also required the rethinking of some exhibition conditions no longer adequate, nowadays, to the standards required for the optimal conservation of such precious artefacts. The restoration was completed in 2009 by a group led by Stefano Francesco Musso.
Text Gianpaola Spirito
Photos by Marco Introini